This 2019 spring home tour is full of beautiful home decorating ideas that are sure to inspire you as you decorate your home for the season.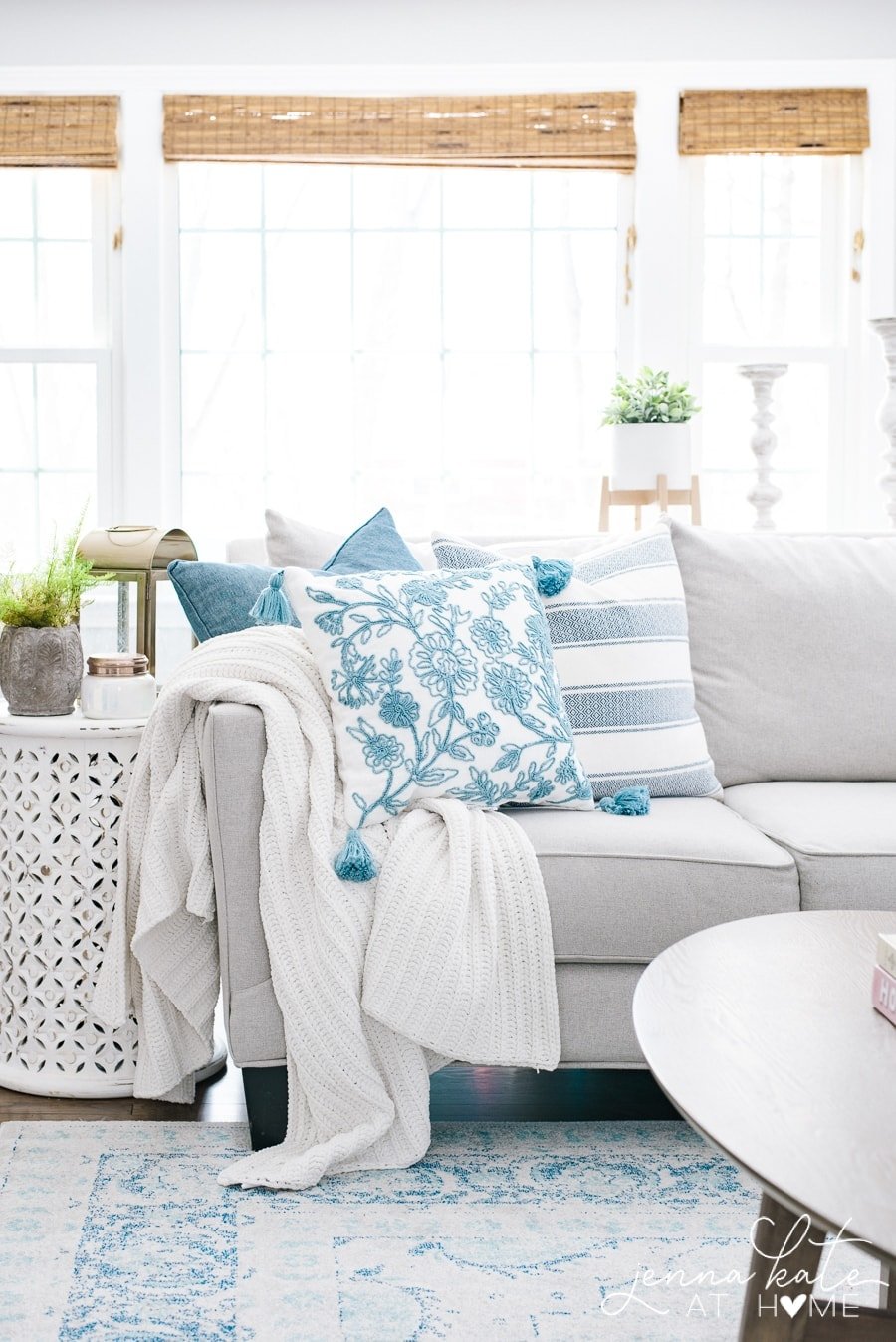 Spring Home Decorating Ideas for 2019
I'm excited to share another part of my home decorating for spring with you today, alongside lots of other stunning inspiration all week from my talented blogger friends.
Spring finally feels like it's on the way here in Boston and I couldn't be more ready. Every year, with the slightly warmer temperatures and melting of the snow, I crave a fresh look in my home.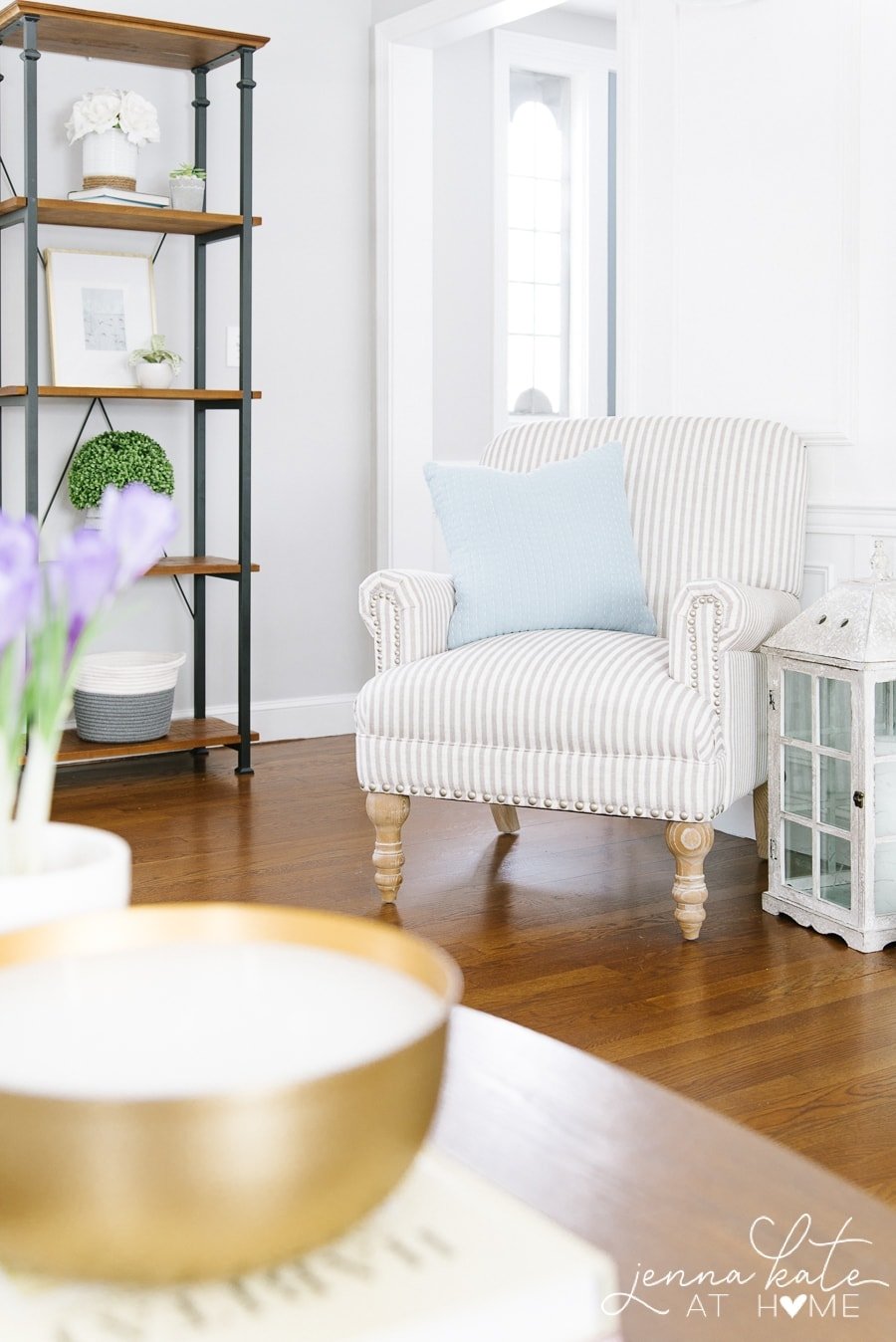 This post contains affiliate links for your shopping convenience.
For 2019, instead of the vibrant greens of the past, I've opted for a soft, feminine look with the addition of chambray blue.
If you're a long time reader or follow me on Instagram you'll know that blue is my signature decorating color. Every single room in my home has some bit of blue but it's usually a darker blue or a navy. But this lighter color is really doing it for me right now.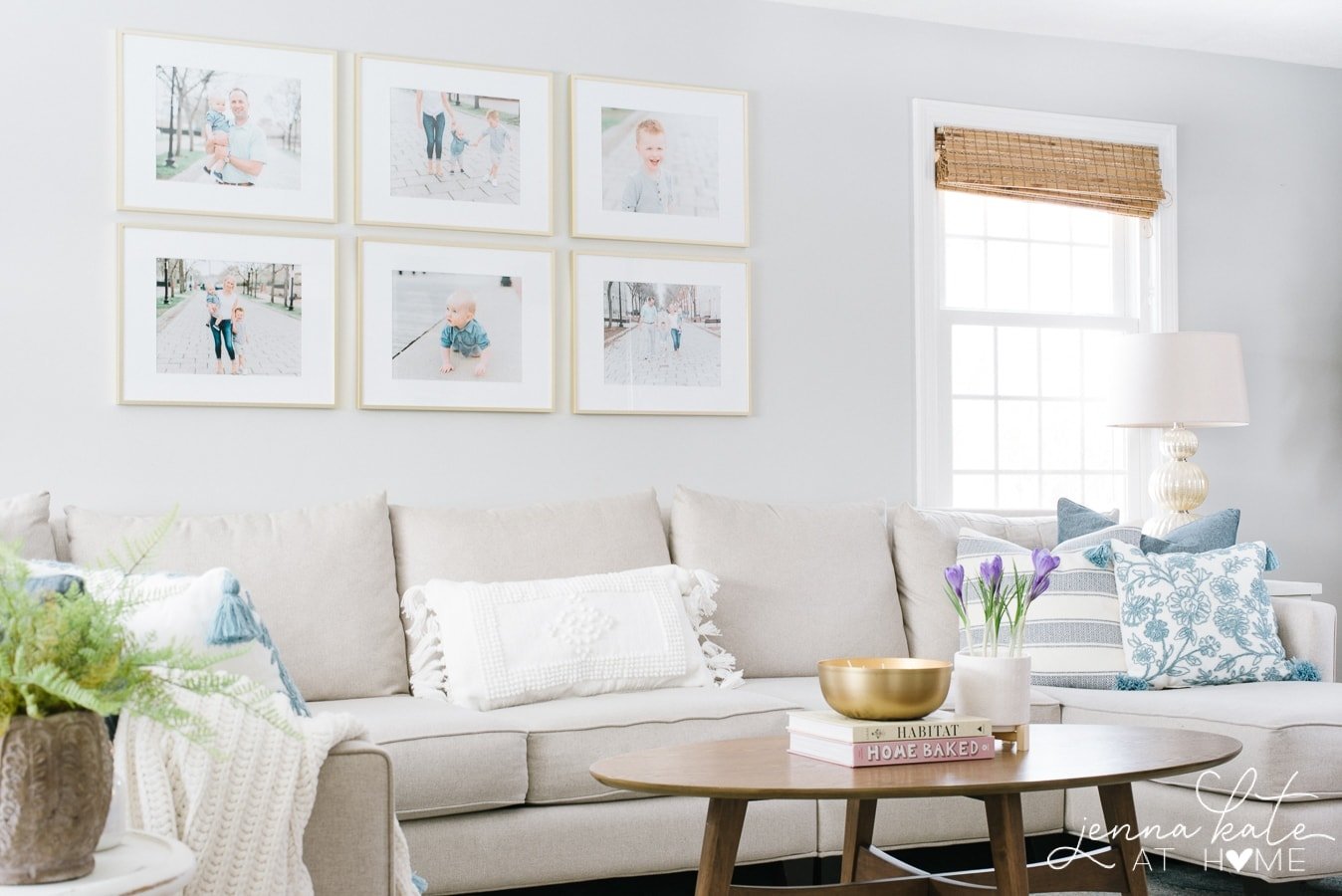 It works wonderfully with the blues in my area rug as well as the grays and blues in my new gallery wall over the couch.
---
Looking for more Spring Decorating Ideas?
---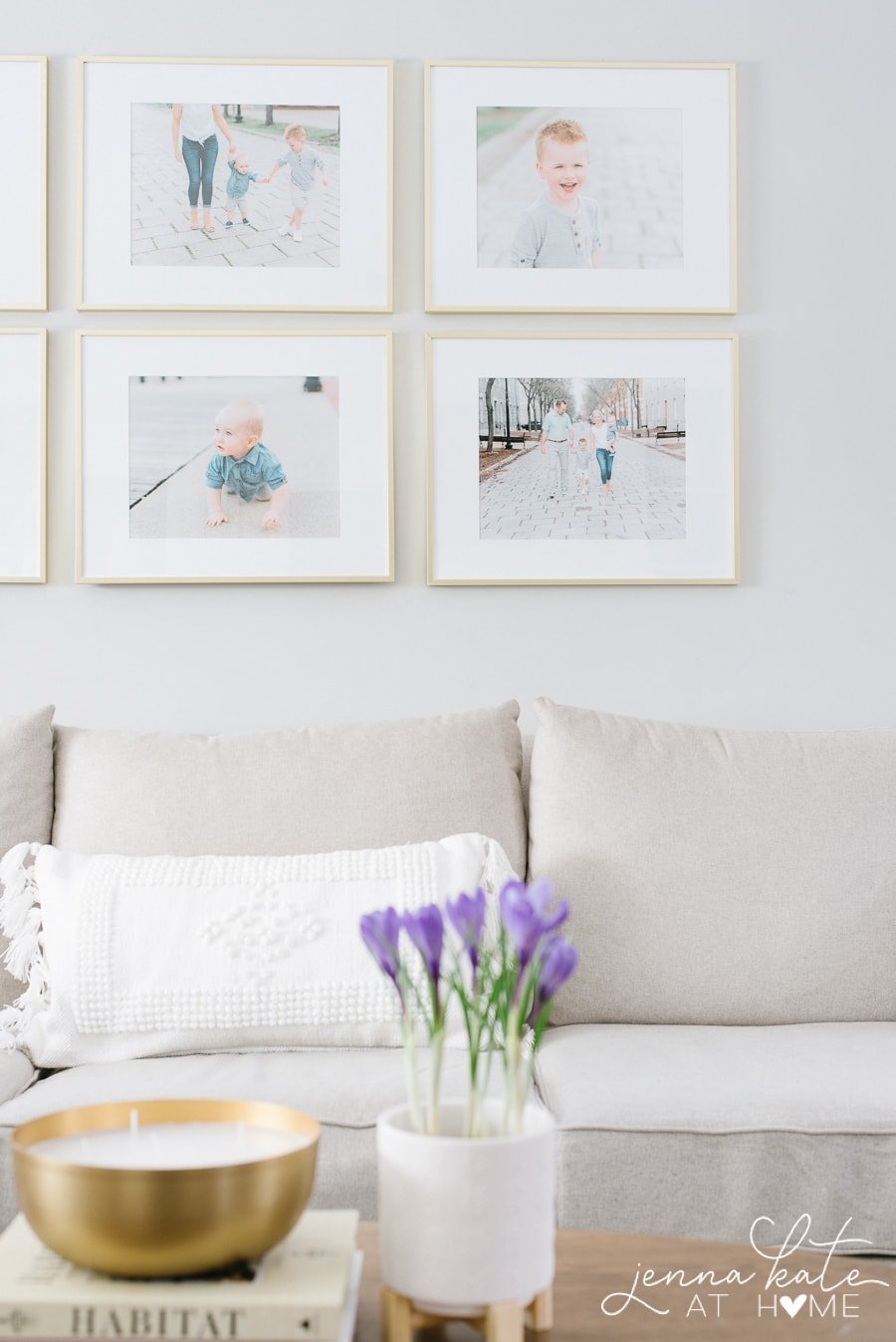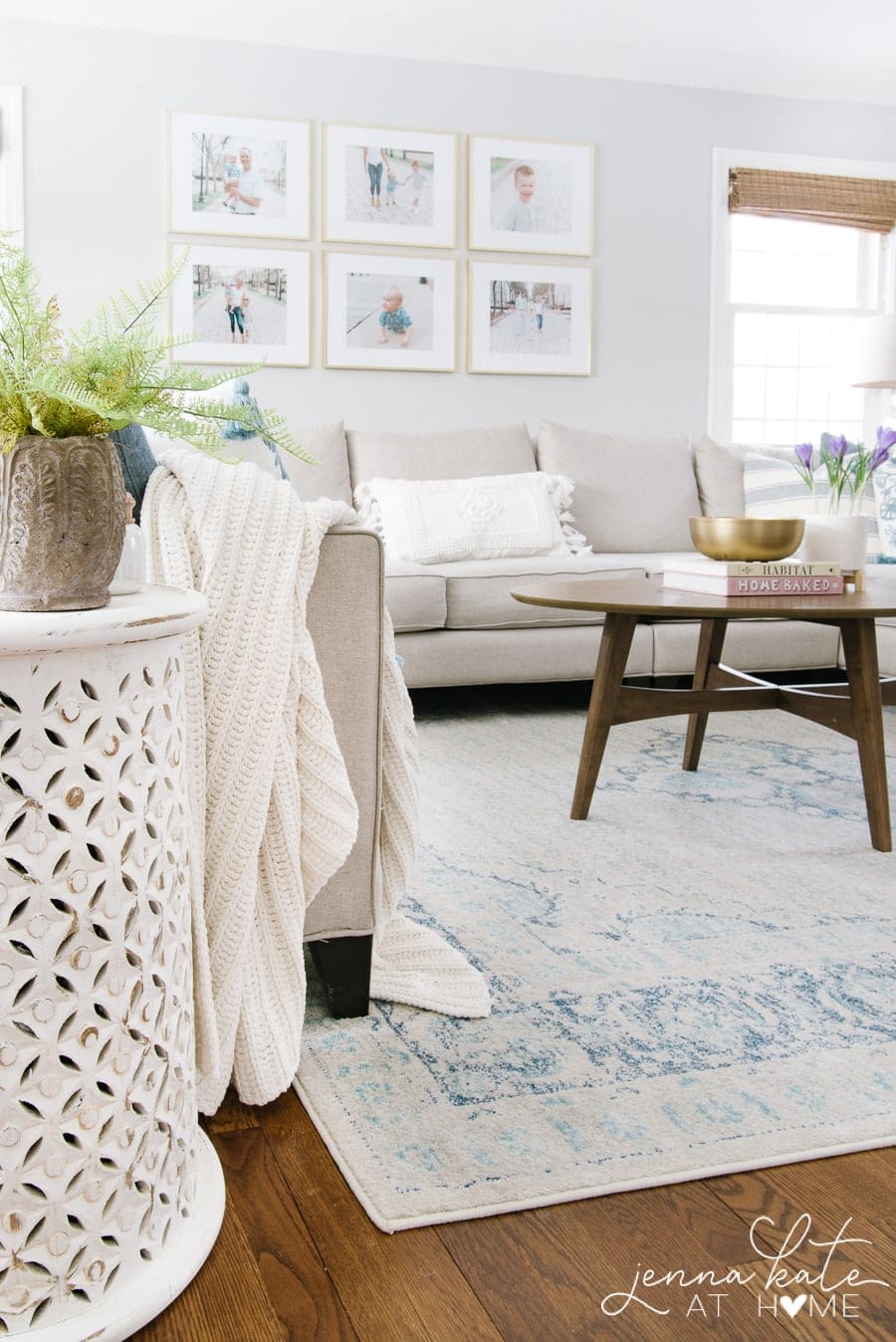 This stitched pillows started it all, then of course I found the floral ones and couldn't resist them as a set.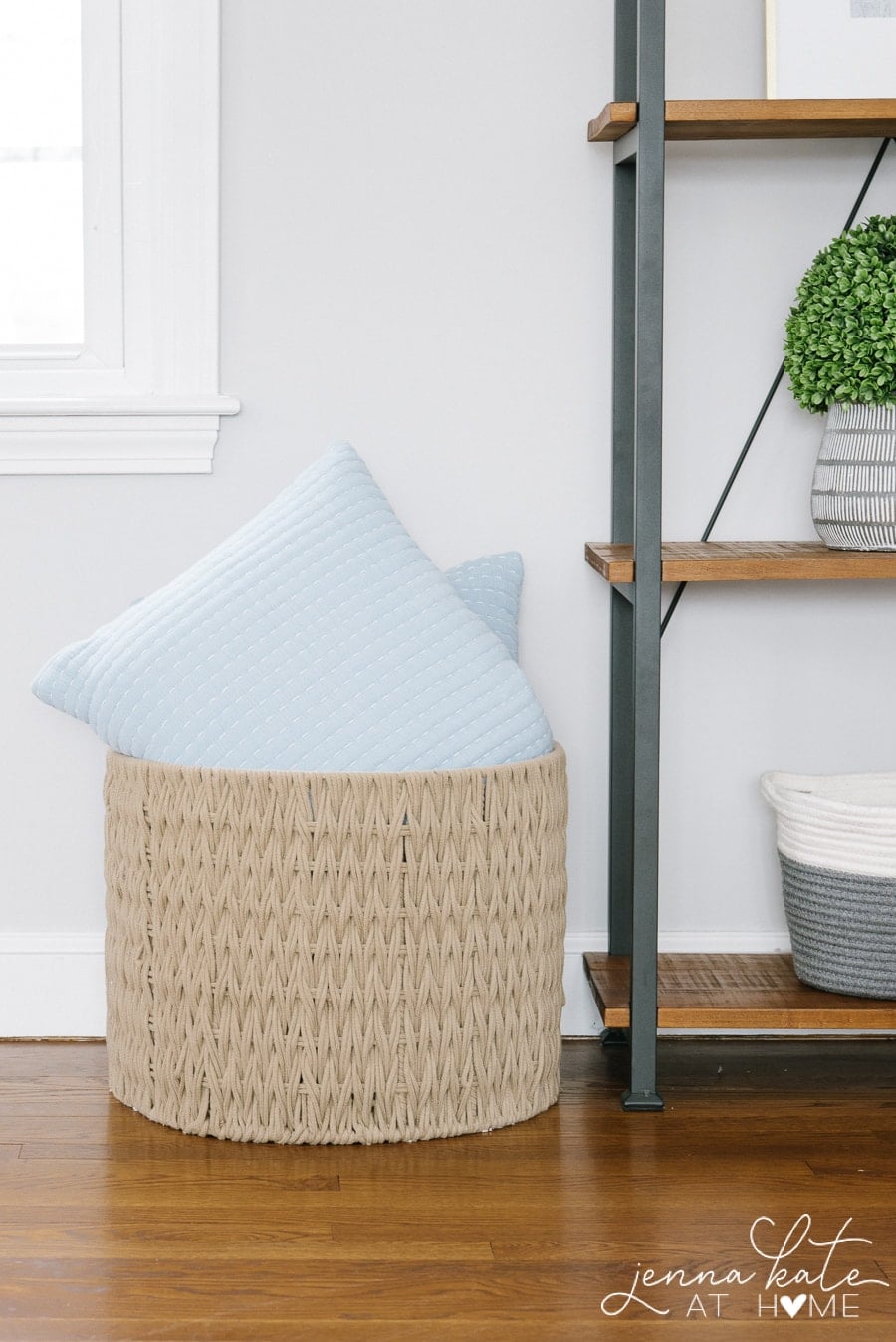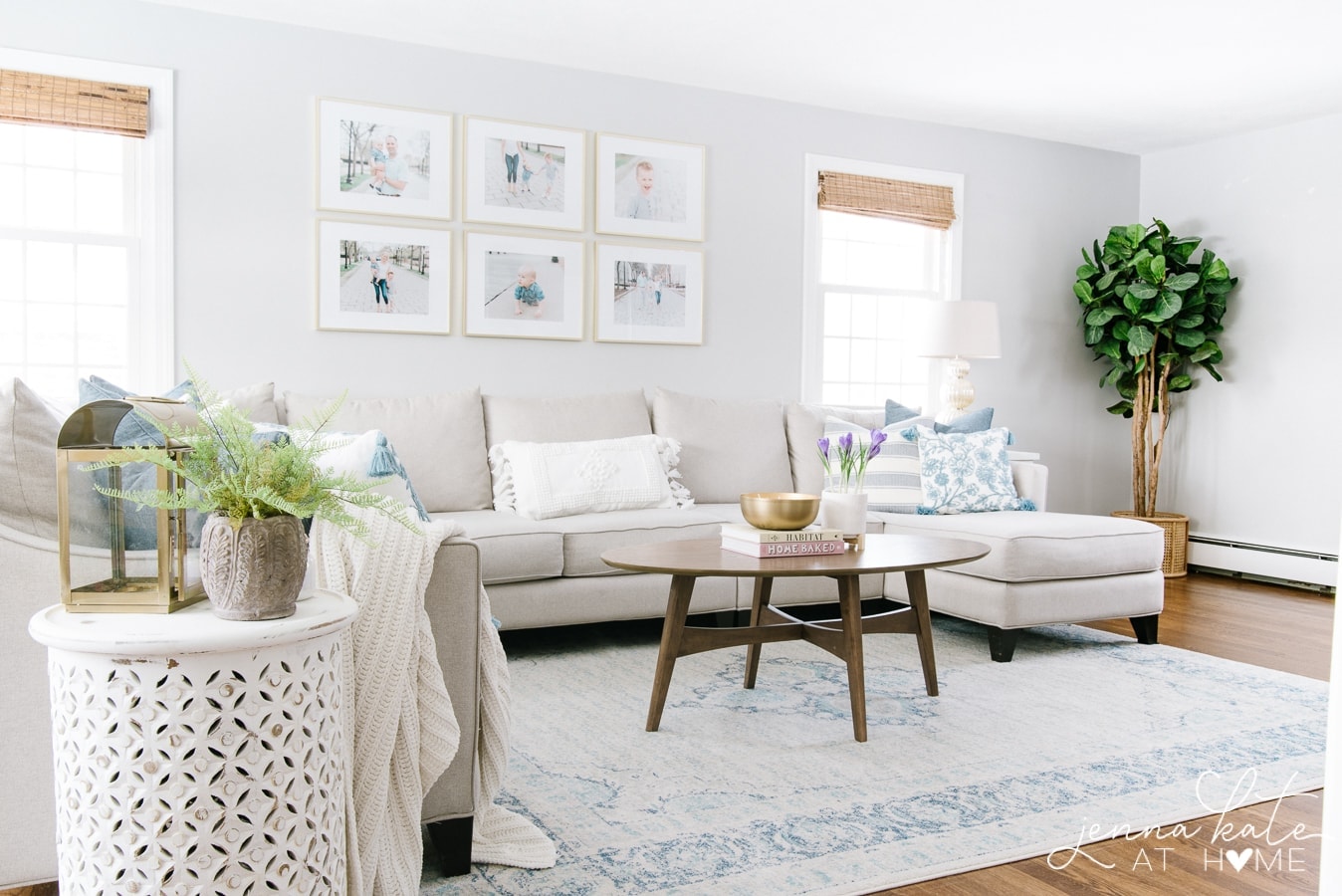 Of course, spring means real plants and flowers. Even though nothing is growing outside yet, every spring I add something real to my home. I'm a huge fan of faux floral and plants (hello fiddle leaf fig in the corner!) but you really can't beat the real thing, right?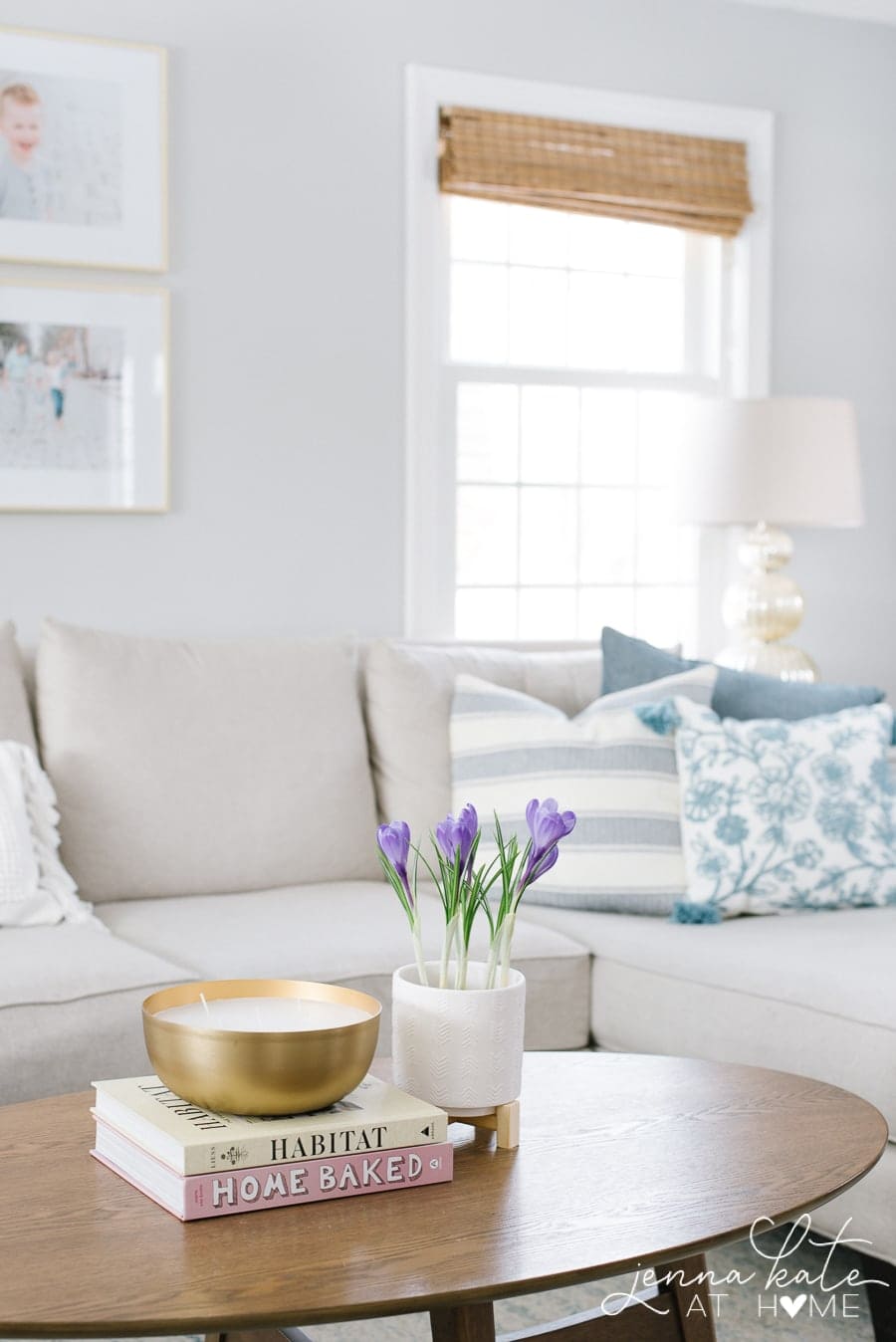 I picked up this pretty purple crocus at my local supermarket and then found the little white planter at the Target dollar spot. Isn't it perfect? They have them in mini versions (and in blue, too!) and they will be great for any time of the year.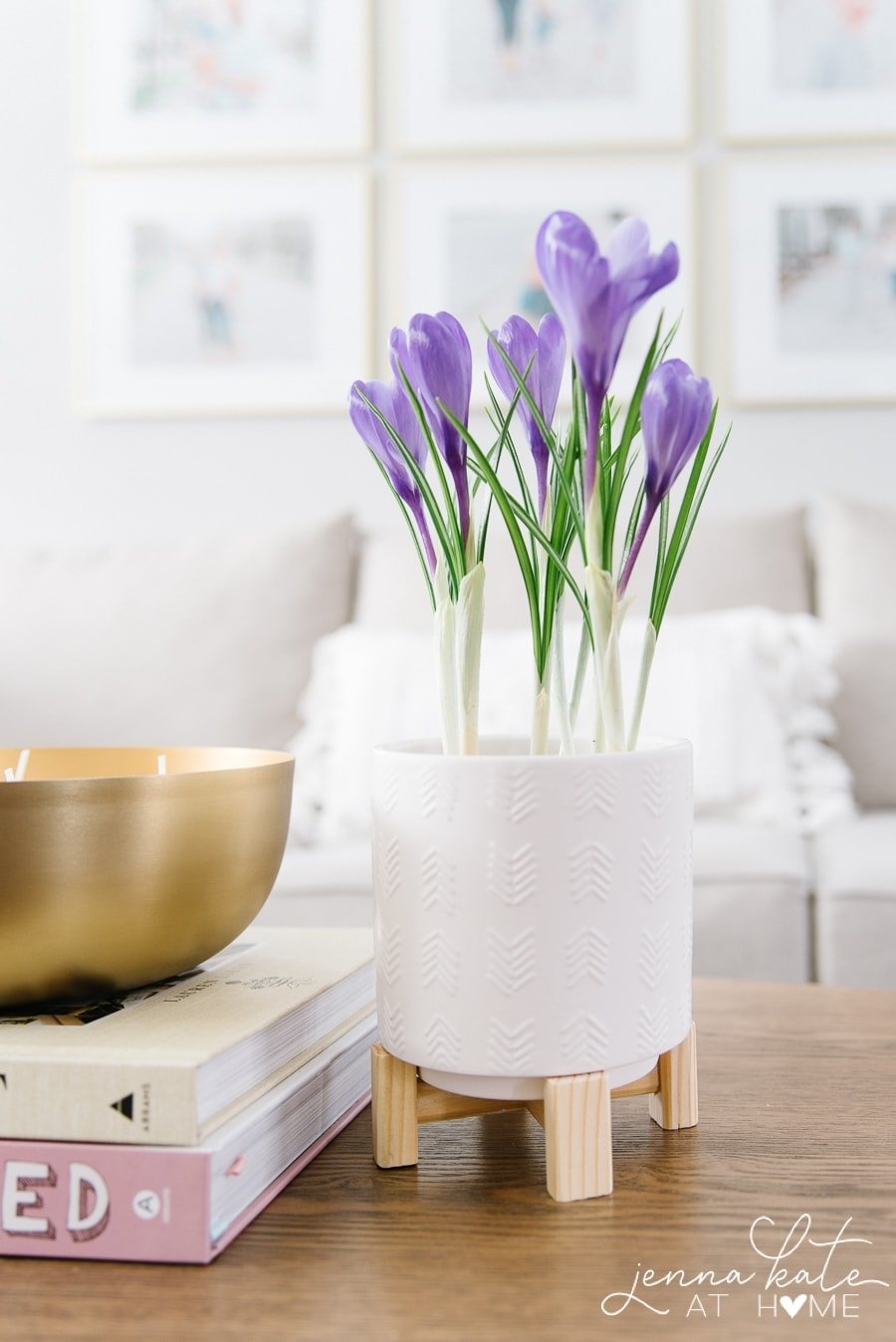 My DIY faux trailing plant is still going strong on my mantel, too!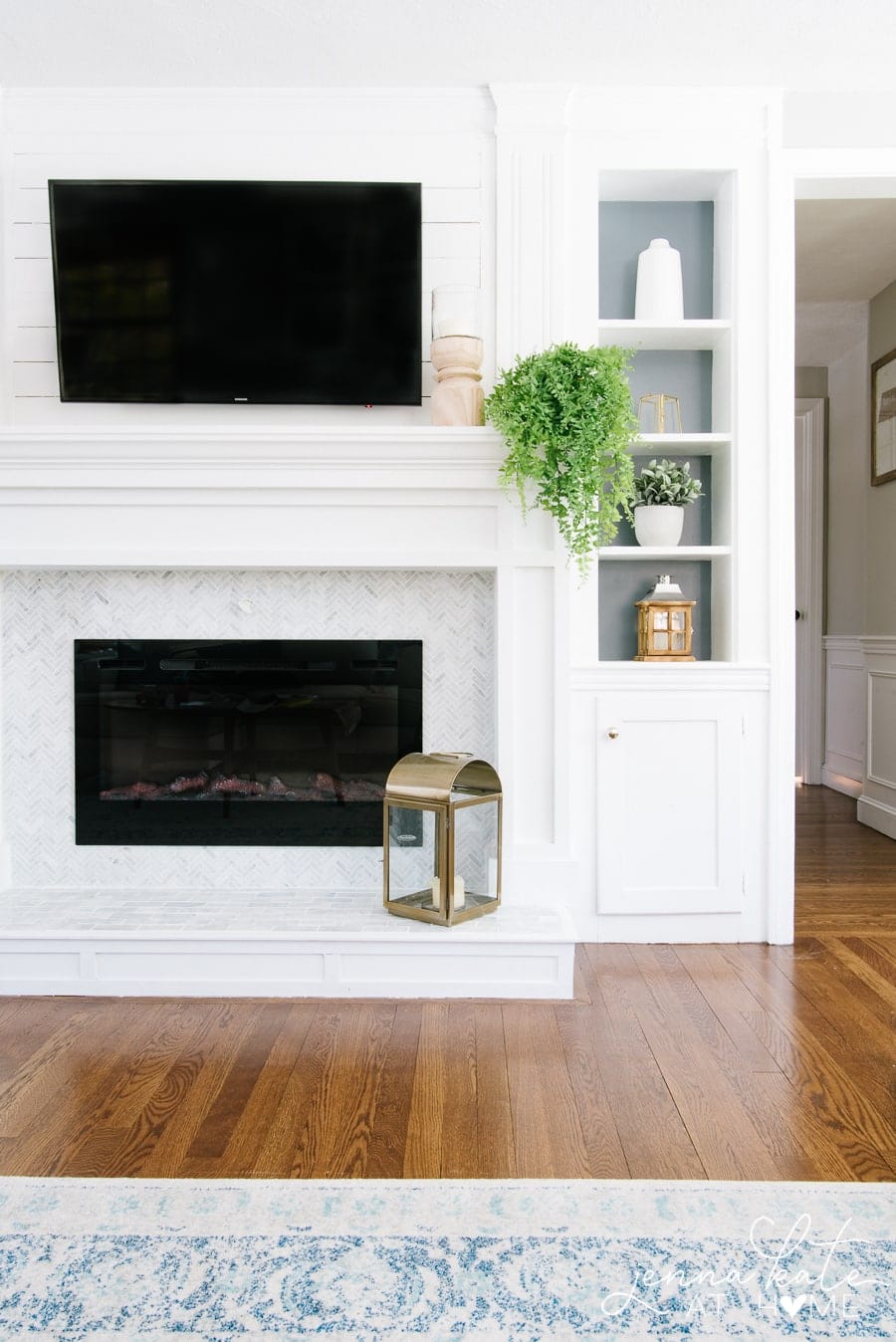 Over on the other side, my console table is pretty minimal but that's how I'm liking it right now. Less stuff to dust!