This post may contain affiliate links | For further details, please read our privacy policy
This year I was invited to participate in The Home Depot's Halloween & Harvest Style Challenge. The Style Challenge is an annual challenge where bloggers are invited to decorate a space with products from The Home Depot with either the Halloween or Harvest theme.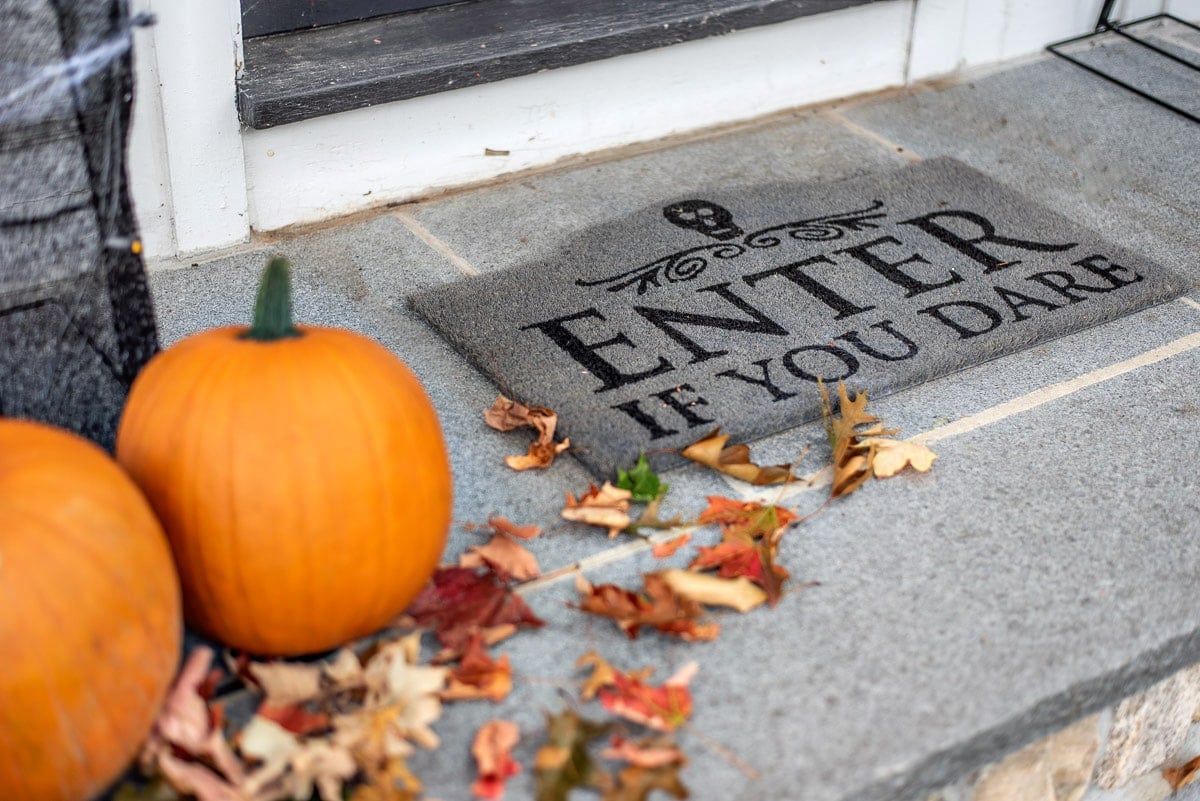 I was assigned Halloween as my theme and I could not be more excited to share my finished front porch with you! There's nothing cute or silly about this Halloween front porch…I went all-out scary on this one…I'm talking motion activated lights and noises, the whole 5 yards!
I had so much fun pulling this look together but I'm not going to lie – when my neighbors saw the 7 foot skeleton arch appearing over my front door on the first week of September, I'm pretty sure they thought I had lost my mind. And when the entire setup disappeared again the very next day, I'm wondering if they thought they had in fact lost their minds!!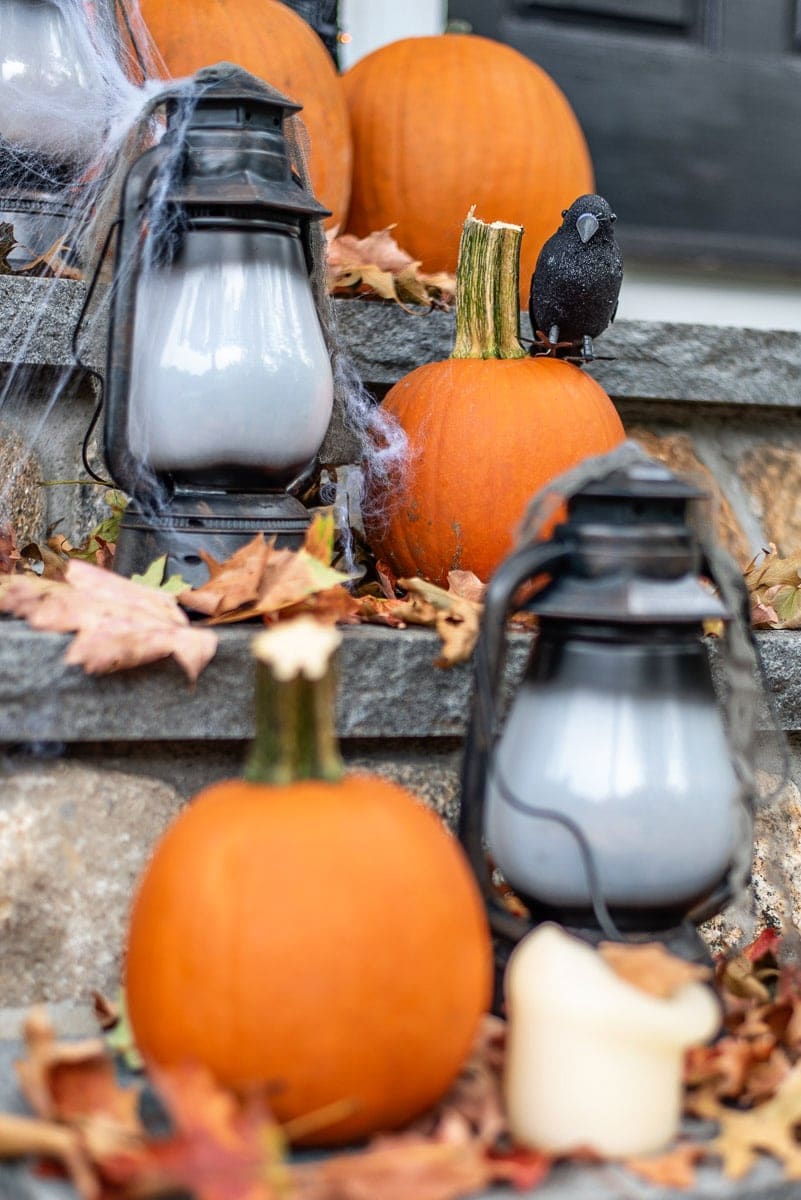 Hopefully you'll enjoy looking at it as much as I enjoyed putting it together! I'll be reassembling the entire setup in time for Halloween over here and hopefully you're be inspired to do something similar, too!