A traditional Christmas table settings gets an elegant twist thanks to dark green velvet pillows and wood accents.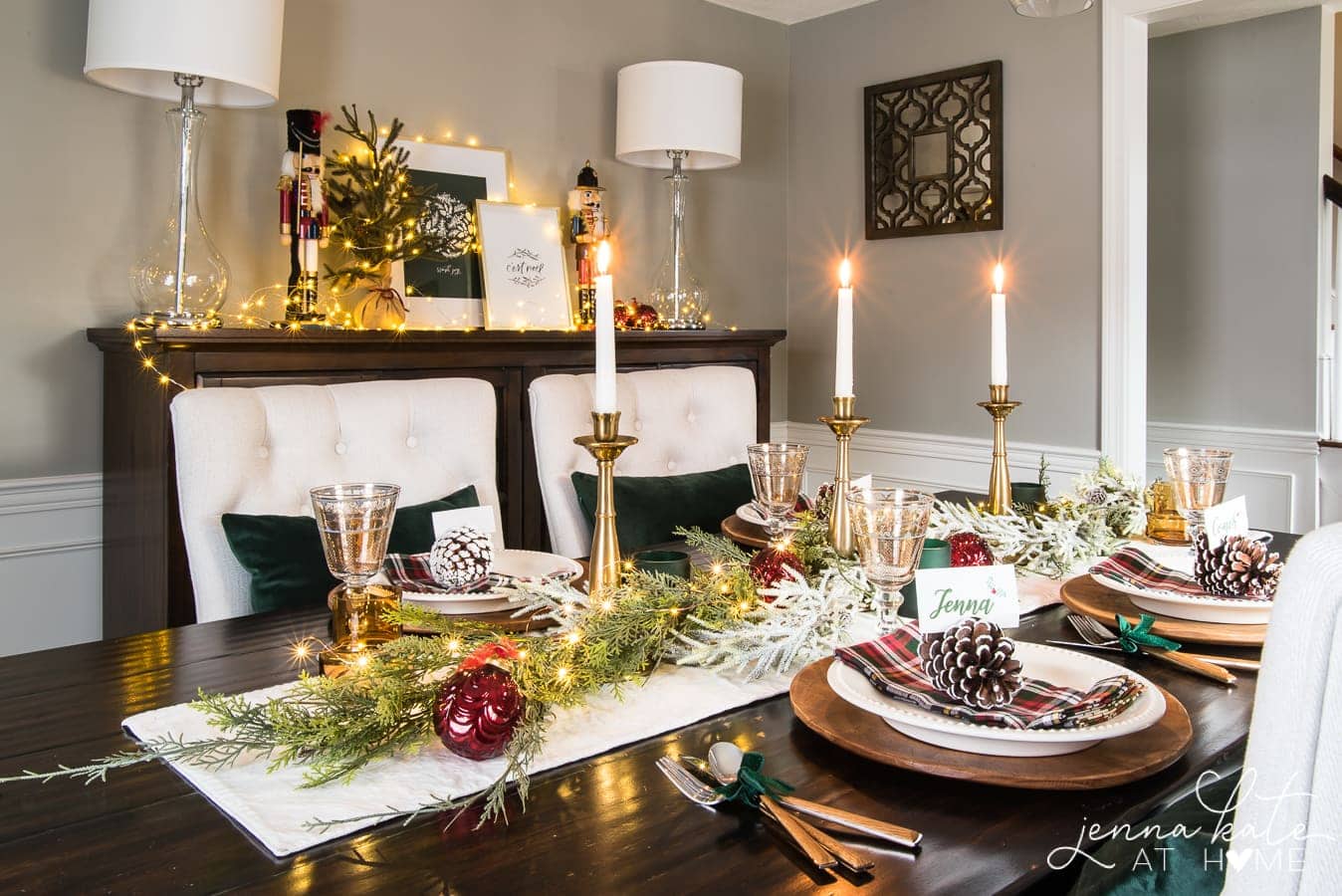 Today I'm back with the next part of my Christmas home tour – this time it's my dining room that is getting the green velvet treatment. You may have seen how green velvet ribbon from this post inspired my entire color scheme this season. I found these matching pillows (only $13 a pair!) and I'm totally smitten with how buttery soft they are – and the dark green is just perfect.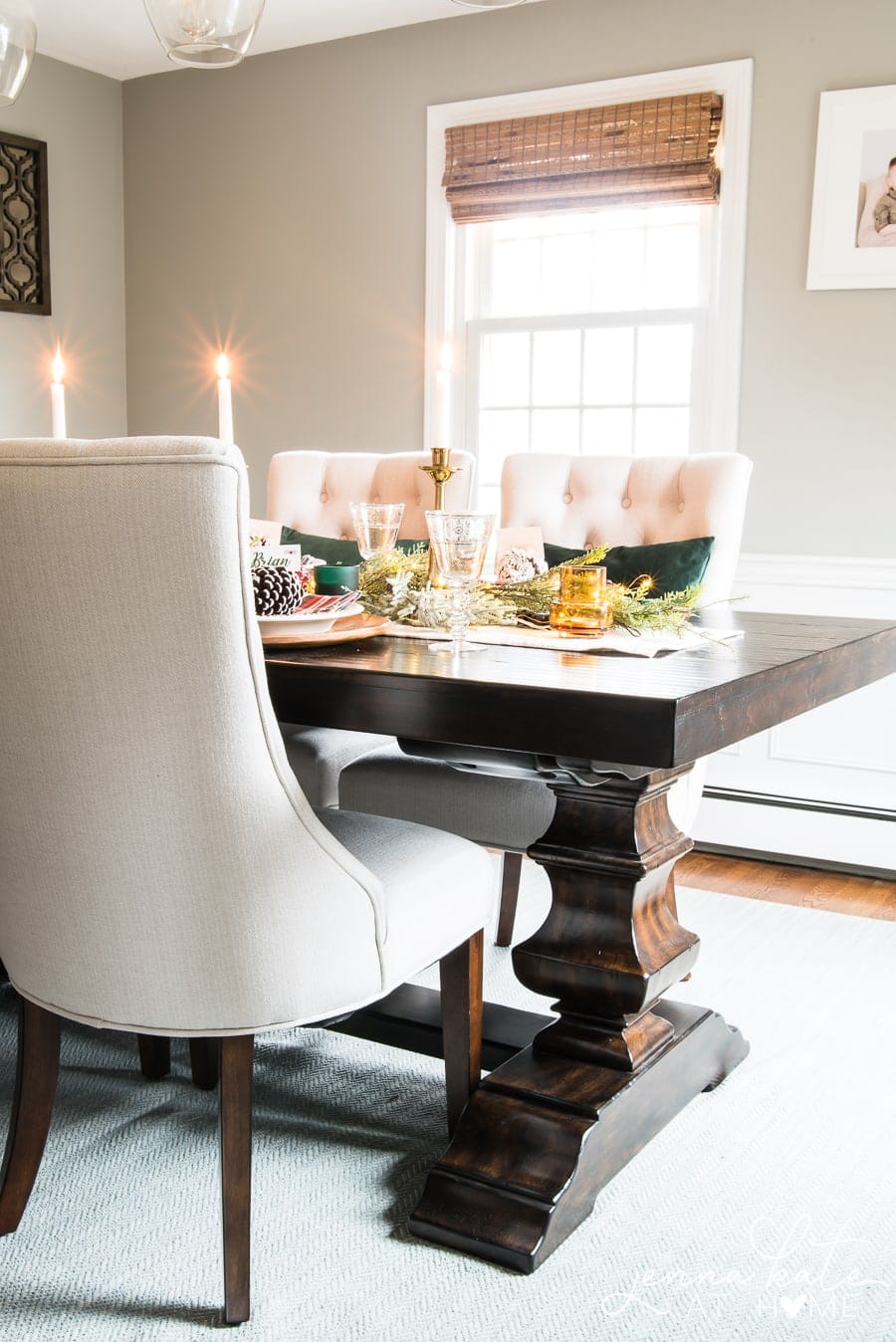 I always struggle with photographing this space. It's not very big and trying to photograph at an angle that doesn't look awkward is always tricky for me. That and the fact that I constantly compare myself, my home and my decorating abilities to my favorite bloggers sometimes has me doubting the finished product. I actually really love how it all turned out, it's more that I worry what everyone else will think! So I hope you like it as much as I do!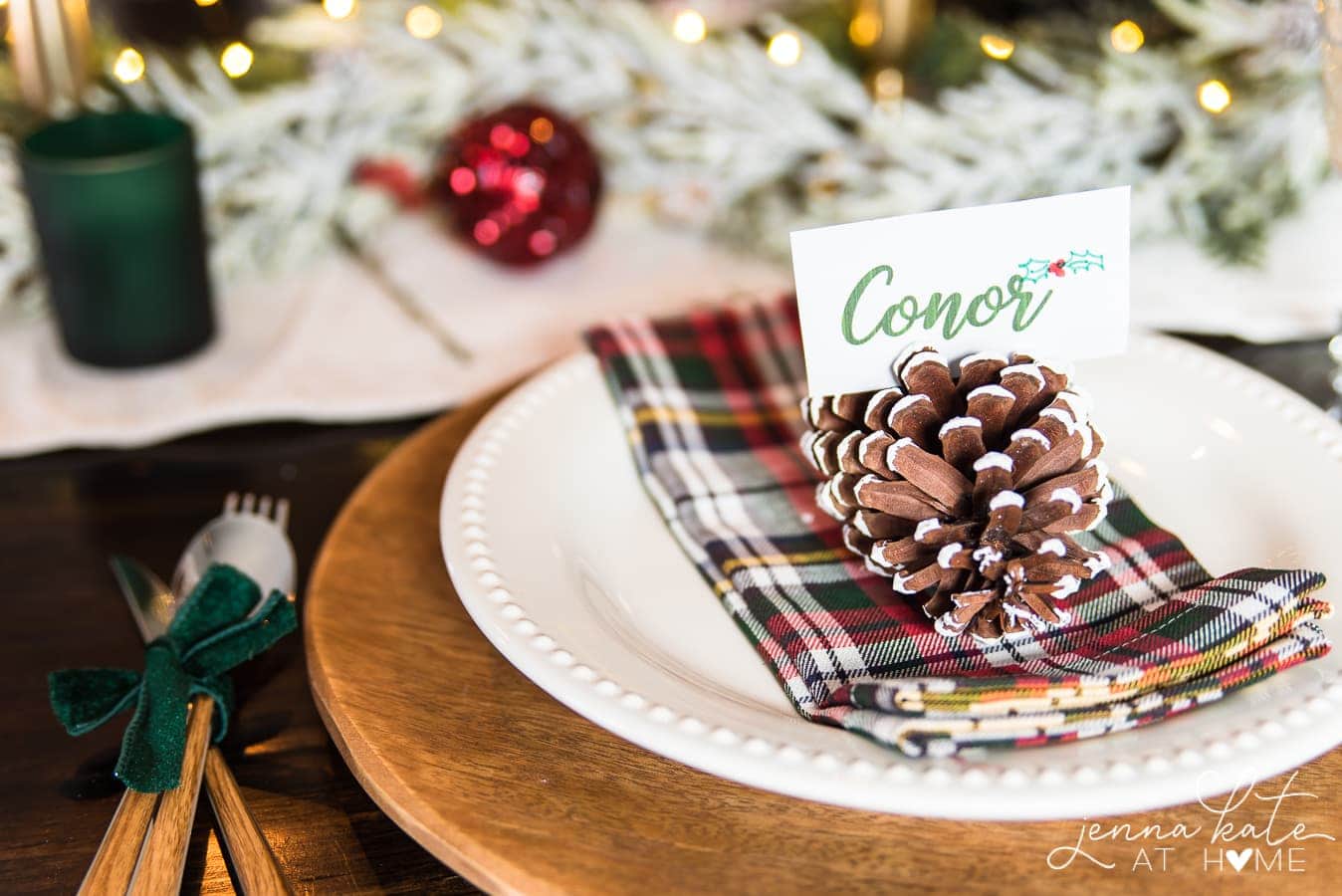 I'm not into over-the-top decorating. I want to scale back on the "stuff" in my home as much as possible and I think my decorating is reflecting that this year.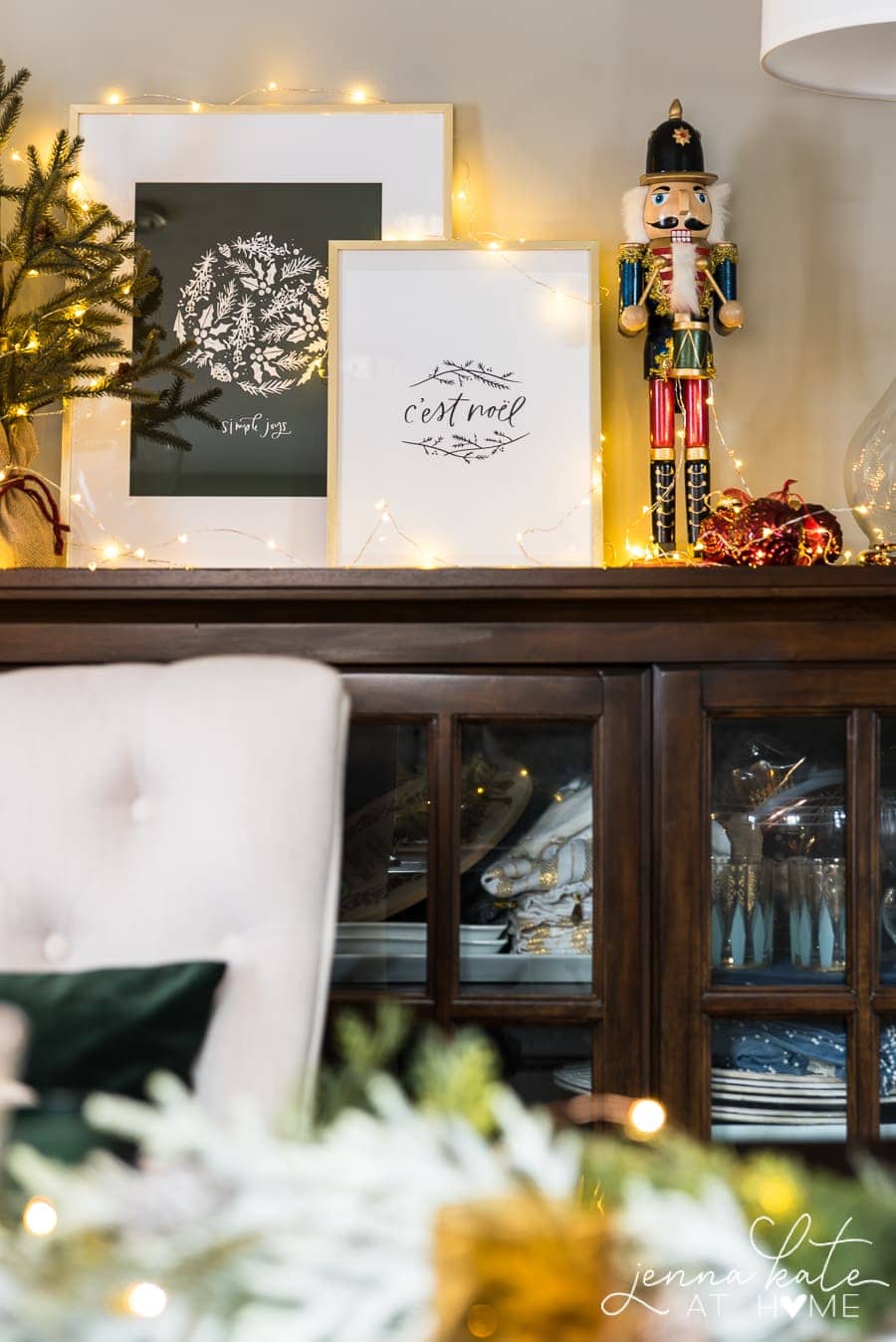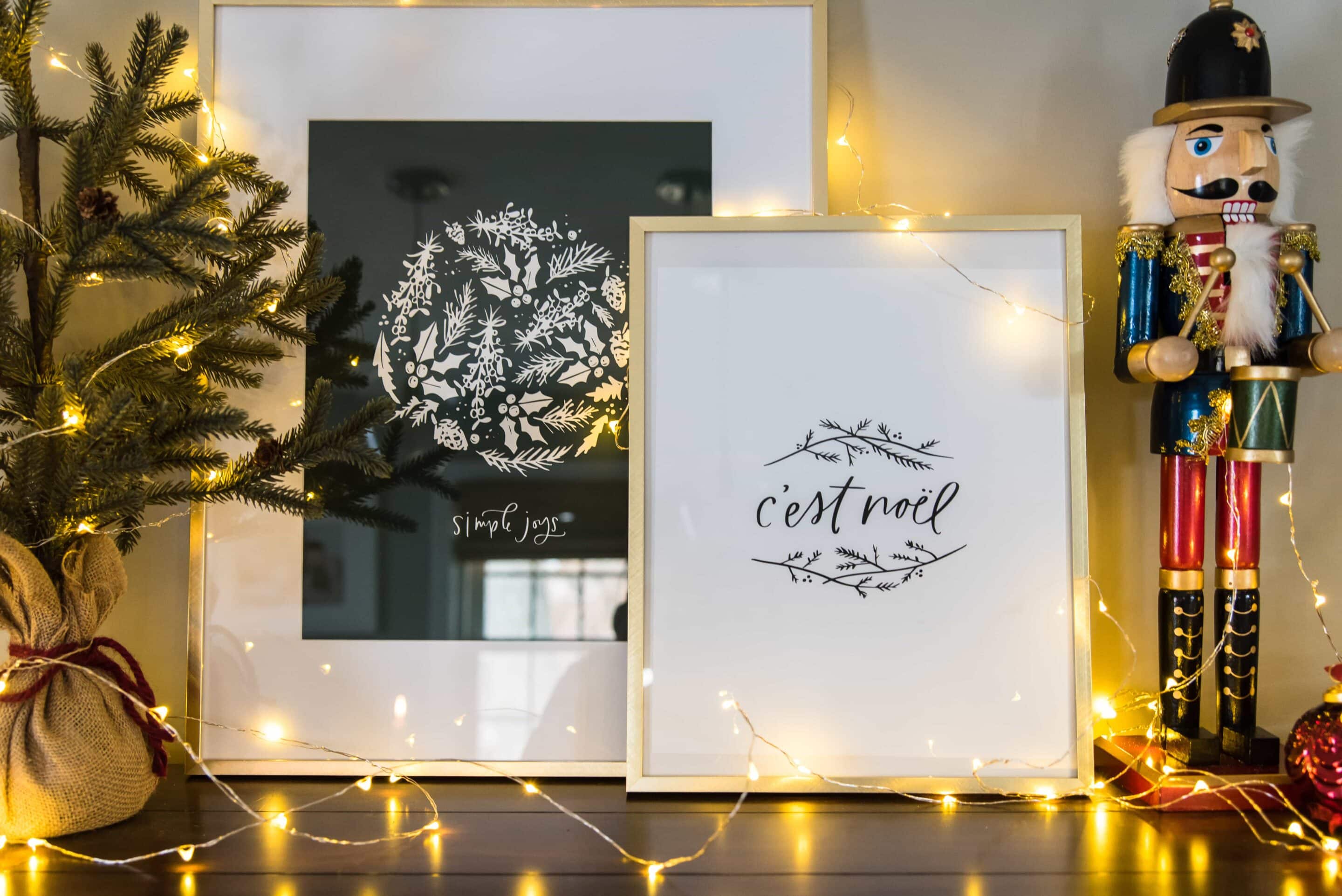 Of course I have added some pretty seasonal touches like these two pretty prints from Lindsay Letters, the nutcrackers that you originally saw in this post and some plaid napkins to bring the look together. I think it's pretty traditional but a little more elegant with the darker colors, right?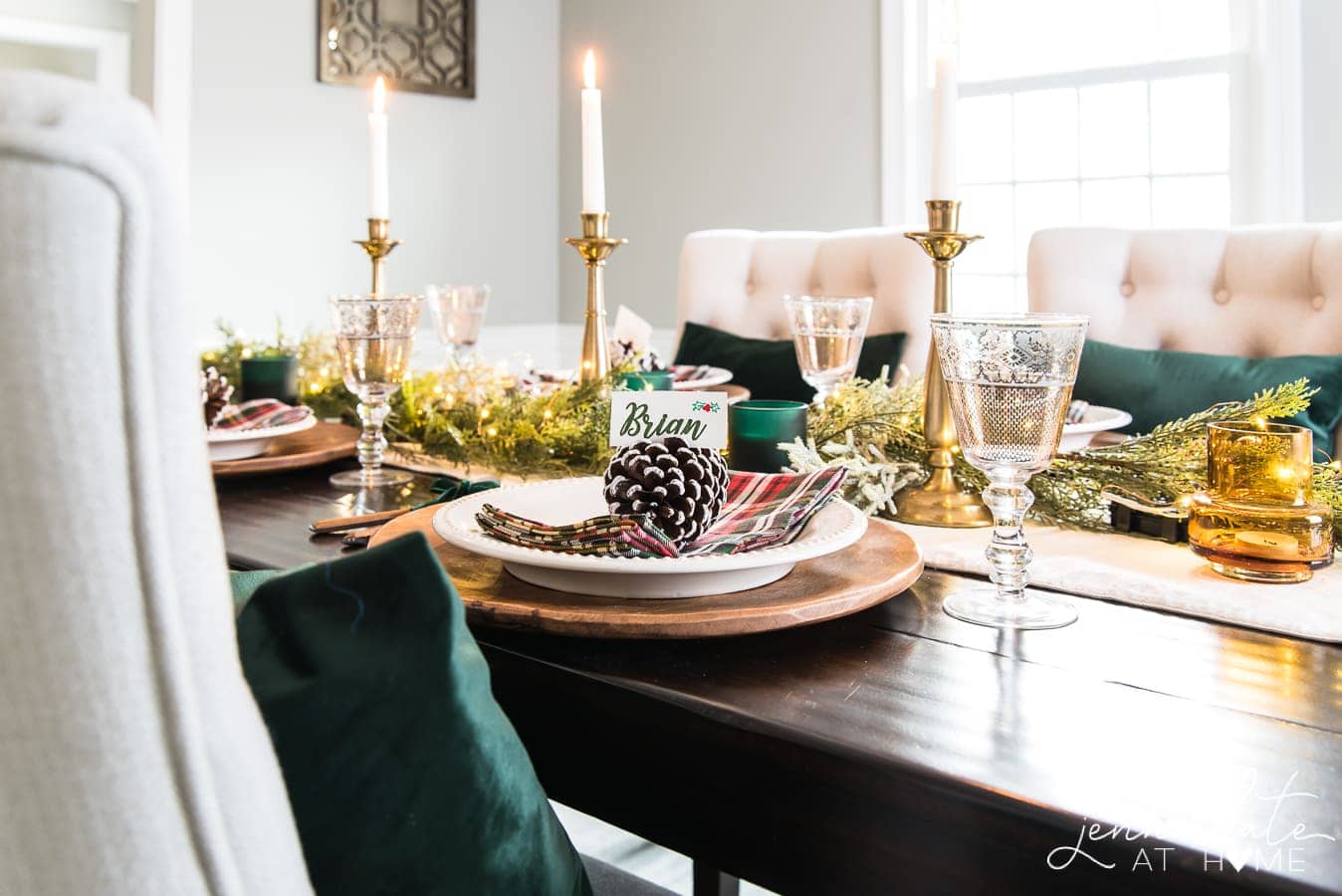 Twinkle lights always make everything feel Christmassy, too. For the most part, I tried to keep the room simple and the table free of too much stuff. At the end of the day, I need space for the food that will be here on Christmas day!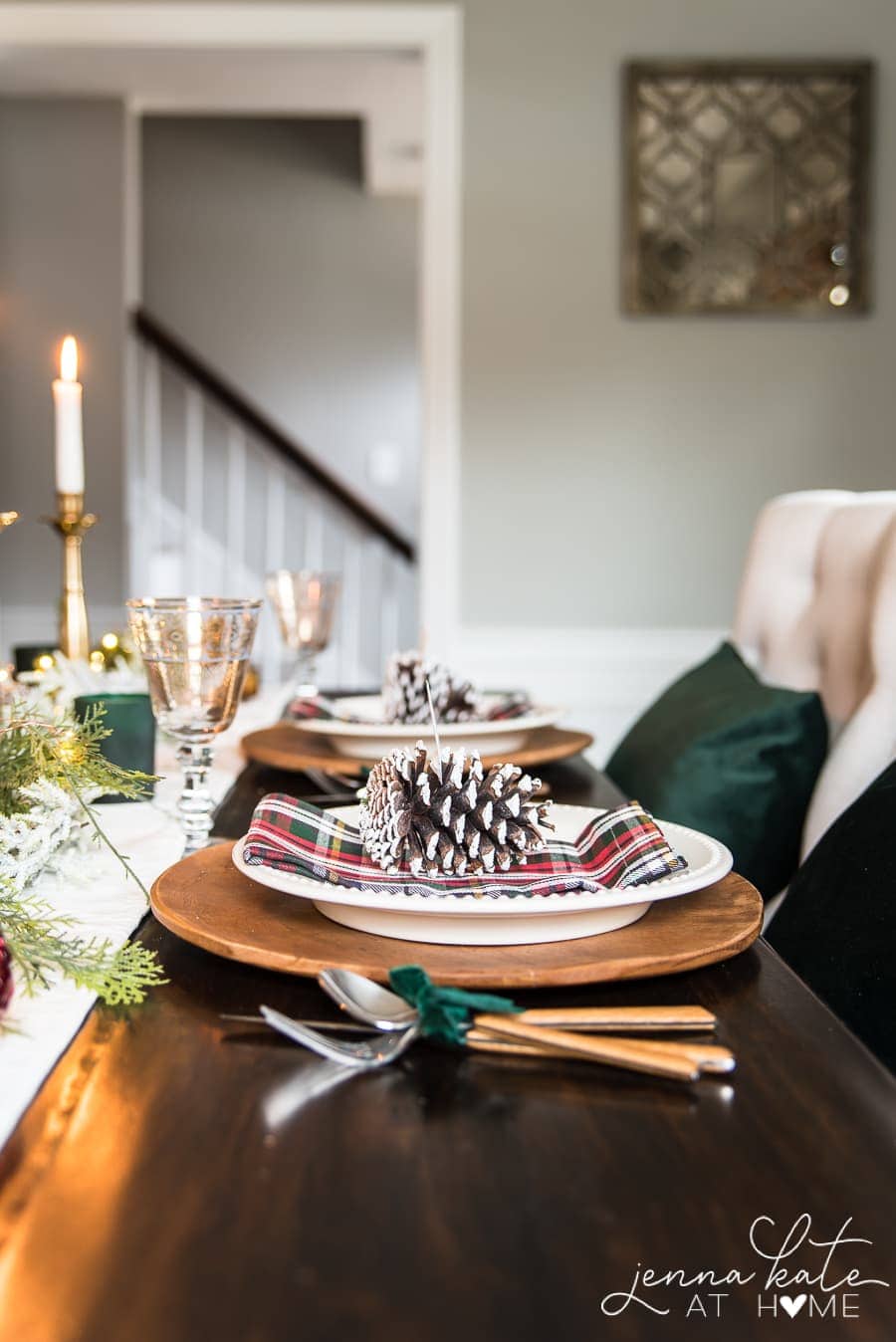 One of few new things I purchases is these chargers that I bought for myself as a birthday present. They will work with any decor – whether it's Christmas, fall spring or summer and they are made of real wood.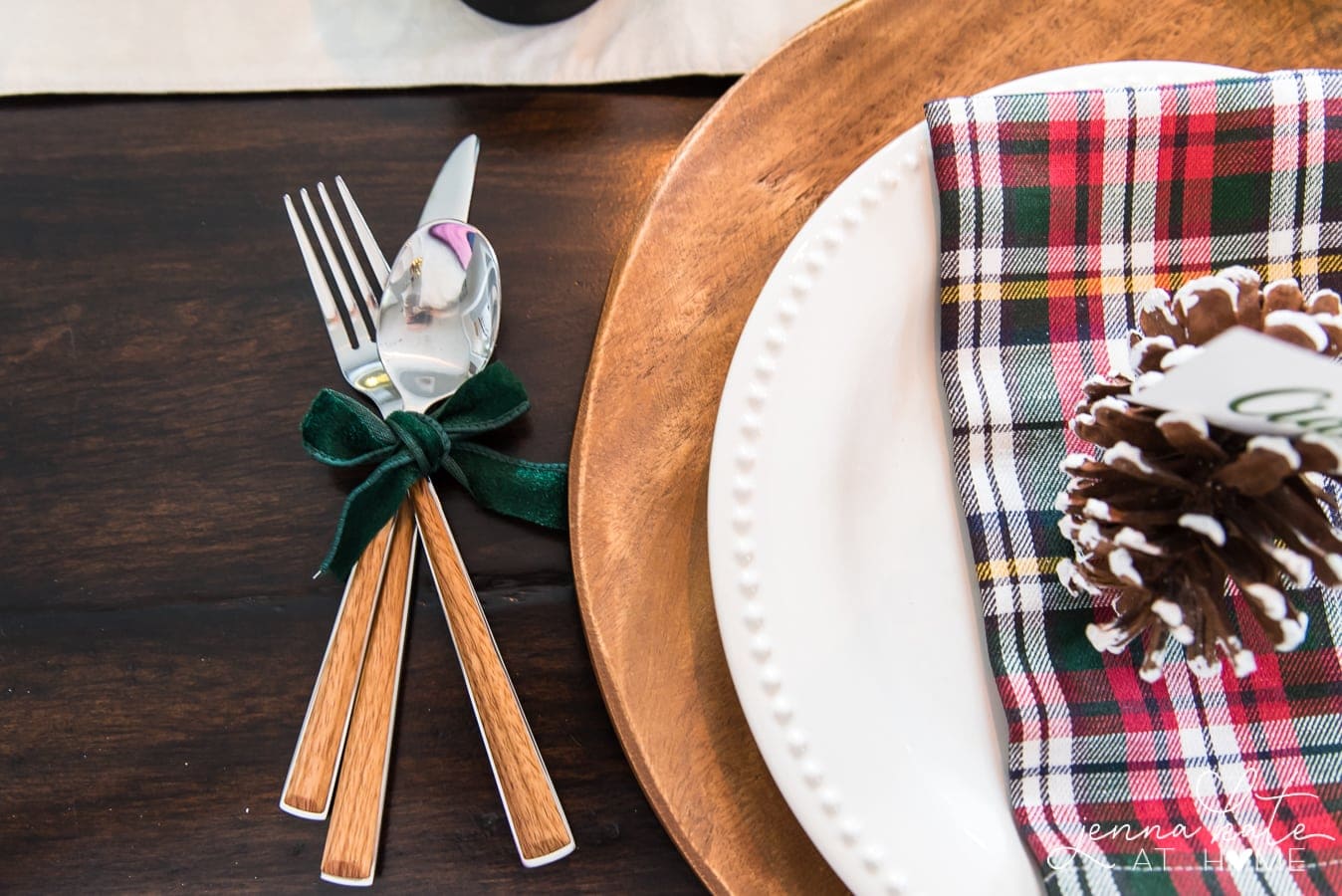 I brought out my wooden cutlery that matches perfectly and just wrapped them with some of the extra velvet ribbon that was leftover from the Christmas tree. I love how the ribbon makes the green from the plaid napkins pop.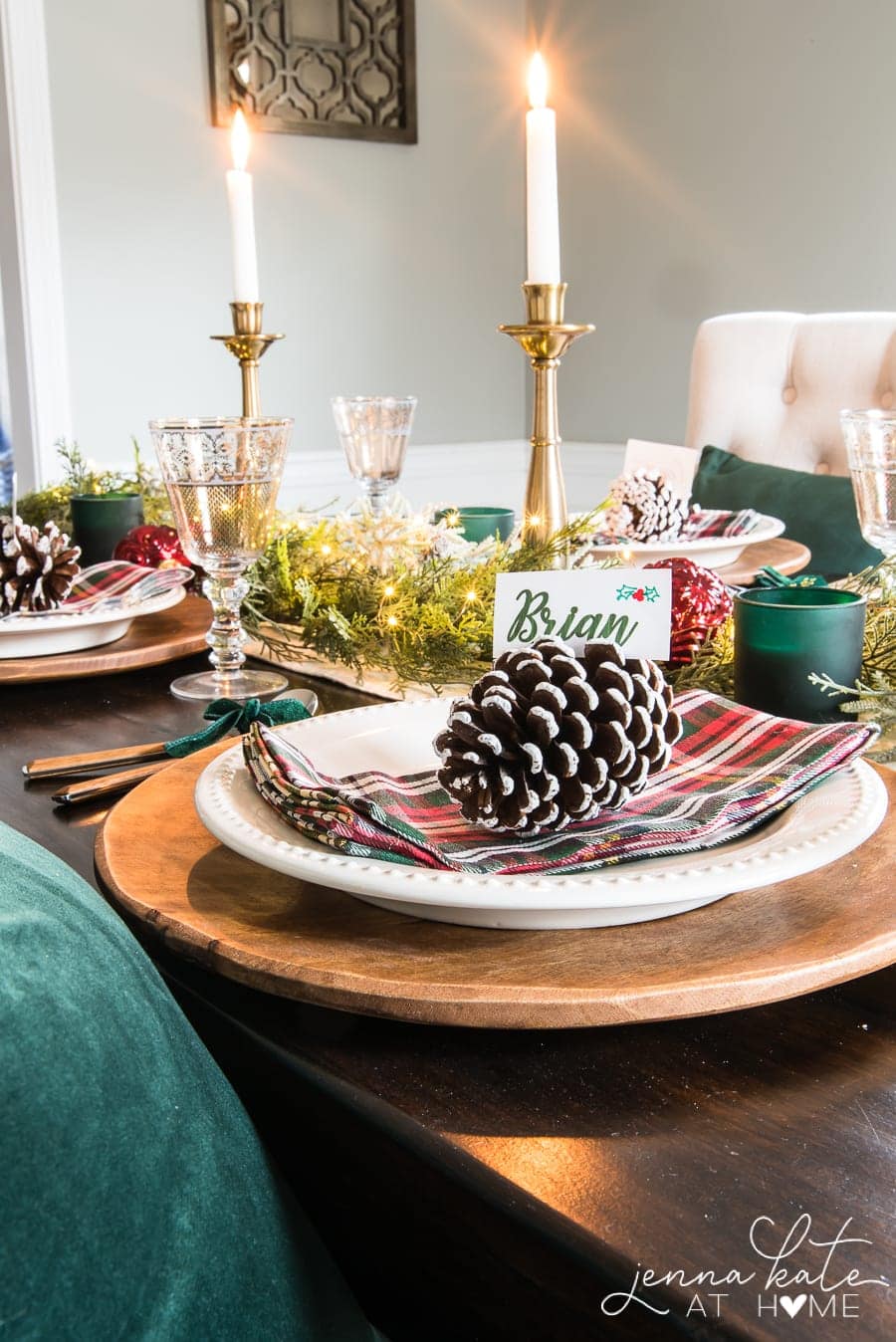 The placecard holders are giant pinecones that I got at the Dollar Store last year and I just printed names up on cardstock and cut them out. Easy peasy!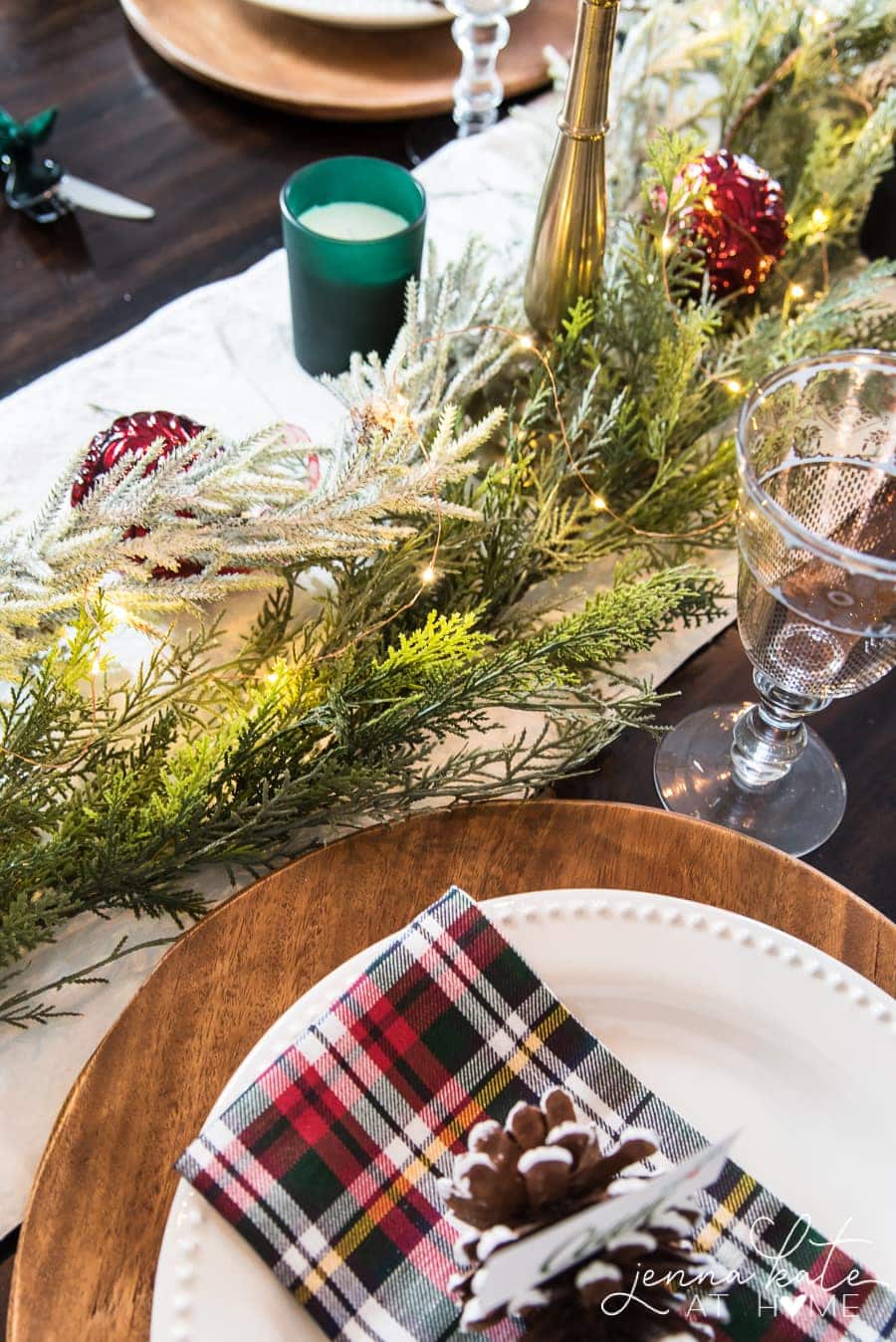 The pine garland is from Pier1 and I think I'll actually be moving it to the kitchen window shortly. It doesn't feel real (it's very plasticky) but it looks real and I won't have to worry about it drying out.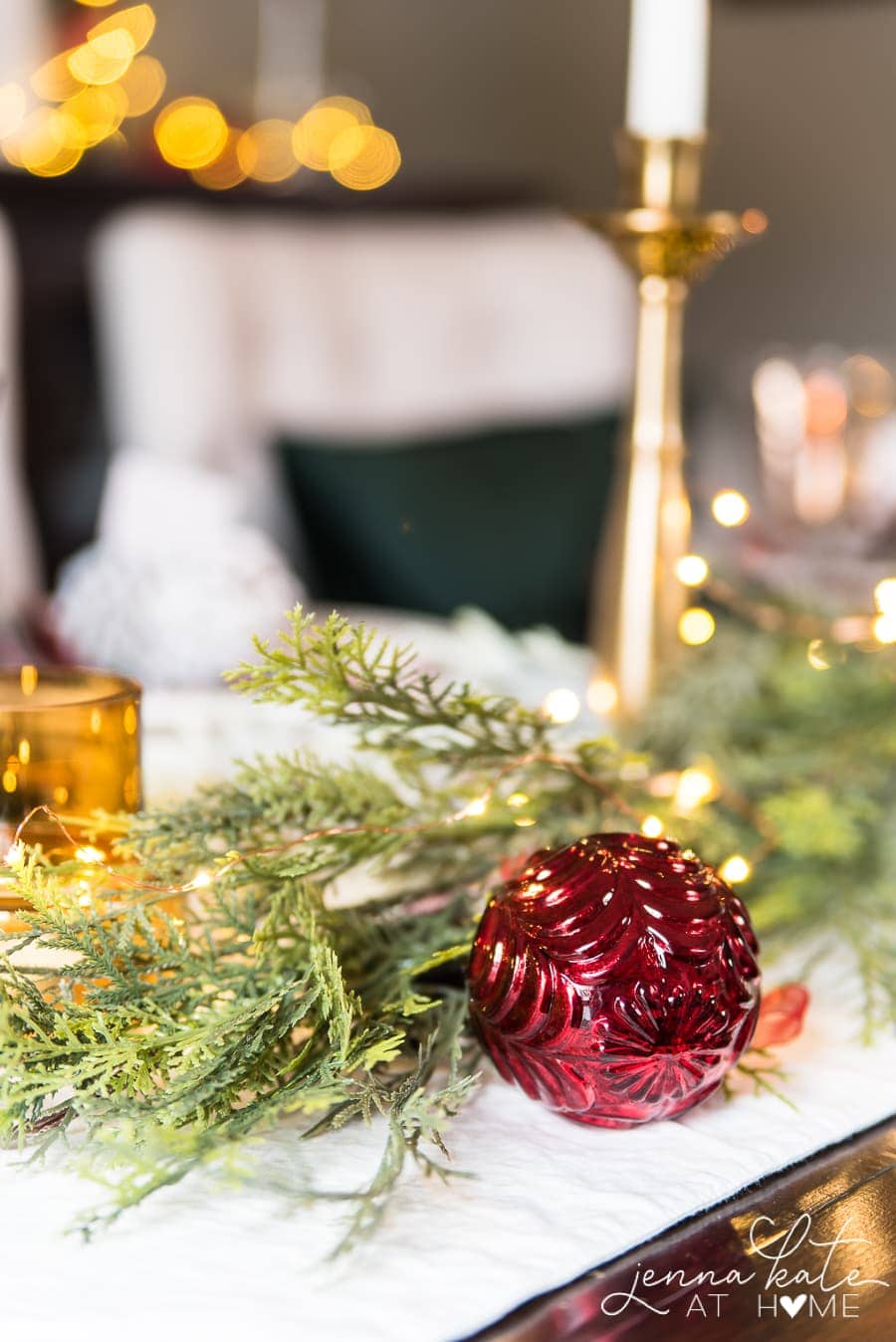 Those red ornaments are beautiful glass ones that I picked up at HomeGoods last week. They are really stunning and perfect to add to a bowl, a tablescape like this or of course, a tree!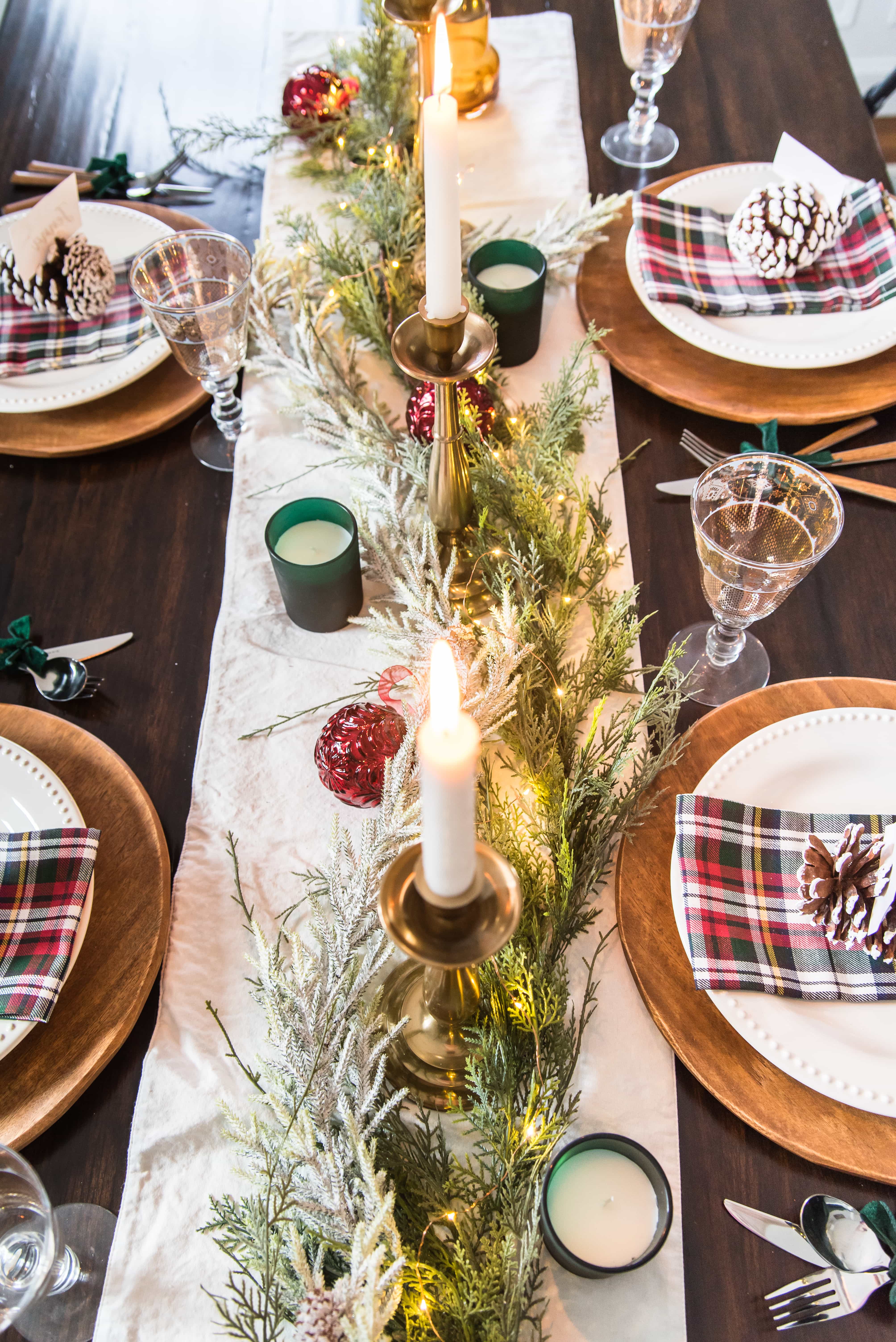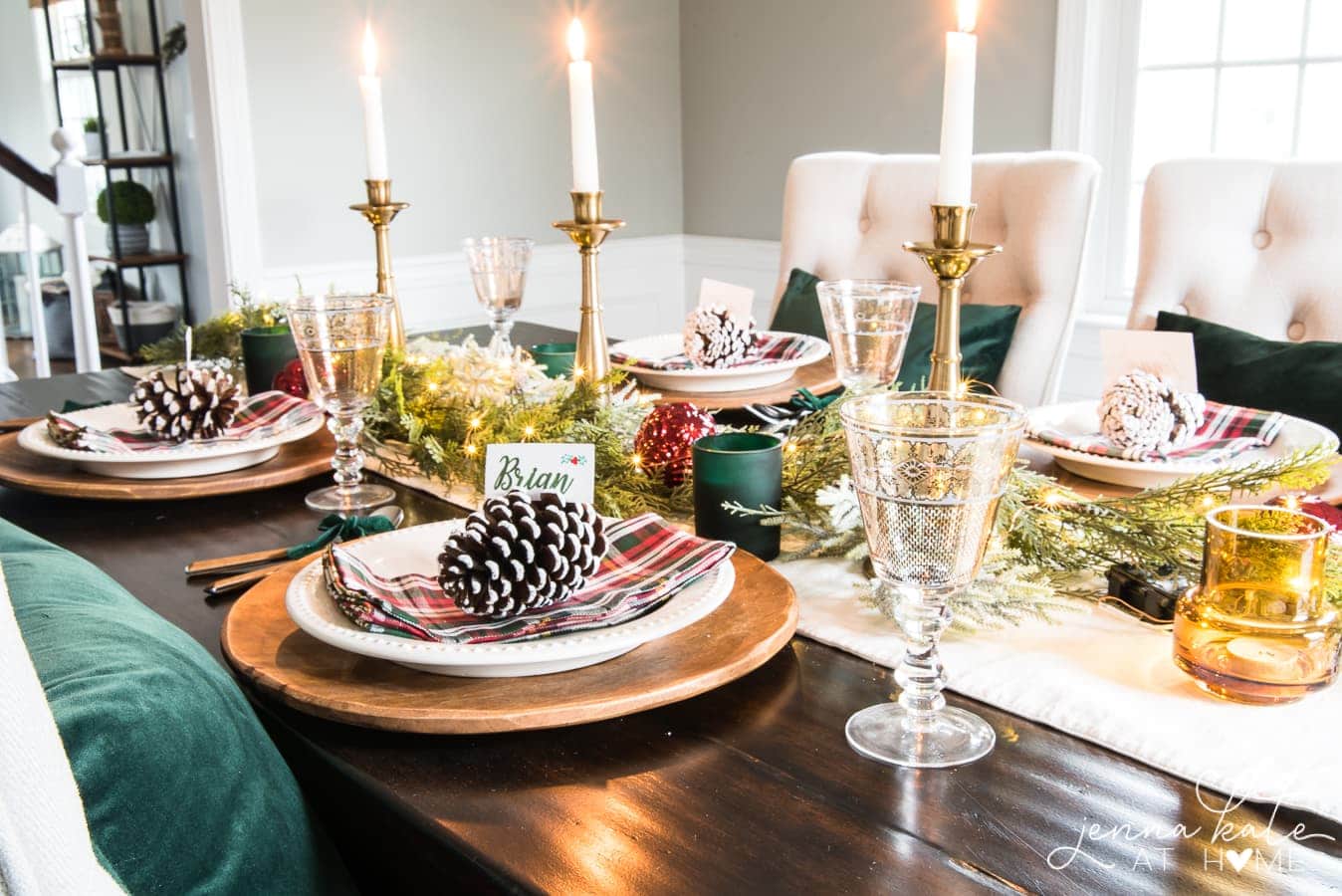 I can't forget to mention the little green votives that I found at the Target dollar spot. I bought a bunch of them and they are scattered all over the house. They are the exact same shade of green as my pillows and ribbon! What a perfect find!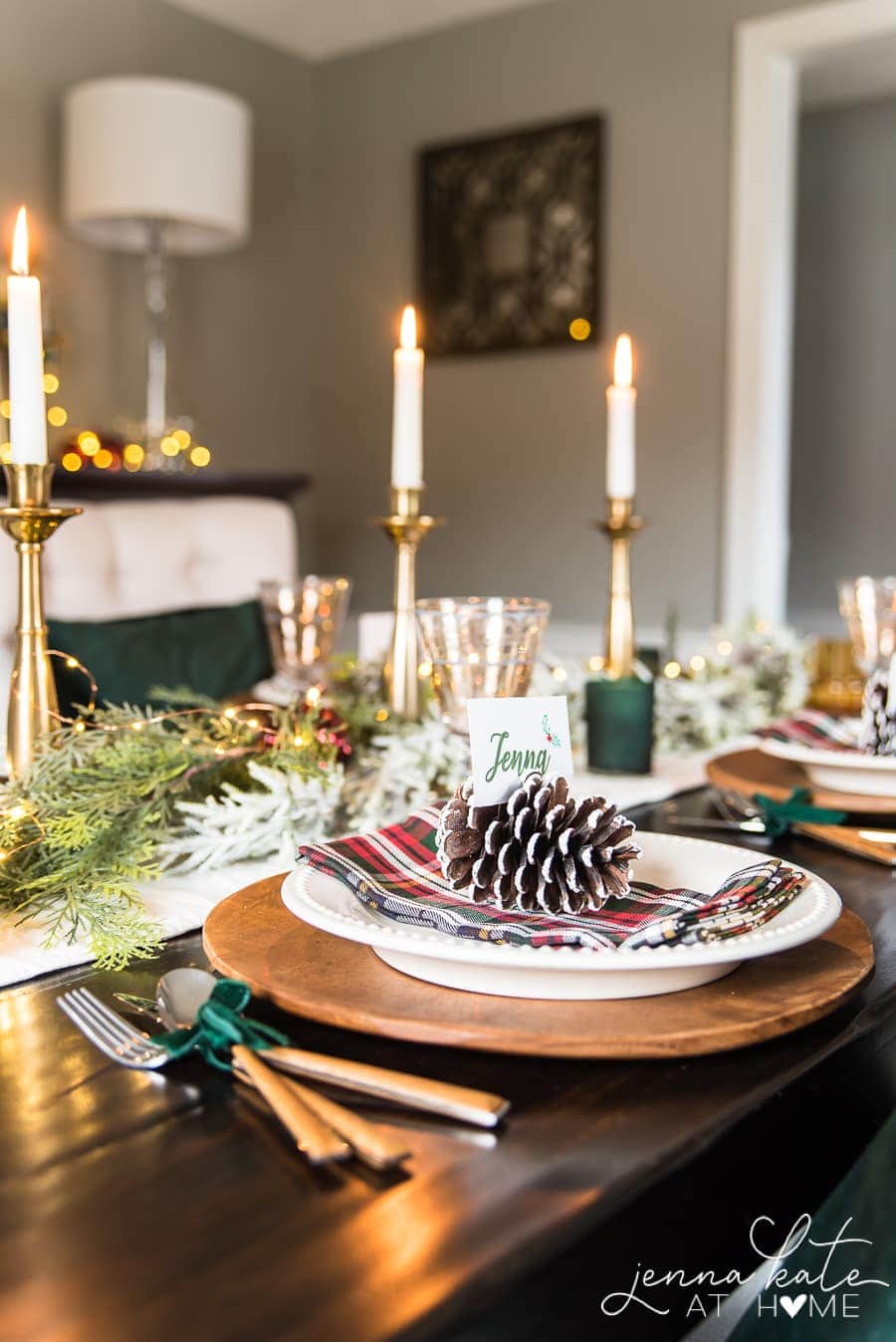 So there you go. That's my take on a traditional Christmas tablescape. What do you think?