If you are looking for a paint color with a beautiful bold dramatic finish, Benjamin Moore Wrought Iron (2124-10) might be the color for you!
This color is the perfect blend between black, grey, and navy blue. The soft warm, muted-black color, makes it the perfect color for a feature wall, kitchen island, front door, or window shutters.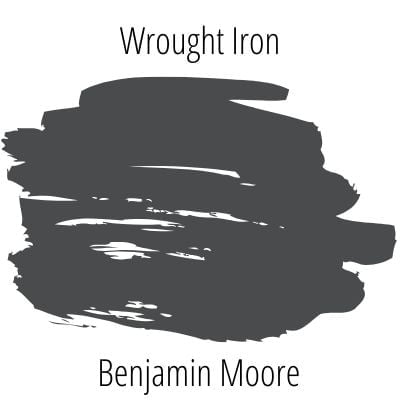 What Color is Wrought Iron?
Benjamin Moore's Wrought Iron is a navy-blue inspired color, that looks like a very muted black paint color. It's a very complex shade of black, seeing as sometimes you can see that hint of navy blue, while other times it leans into its softer charcoal side.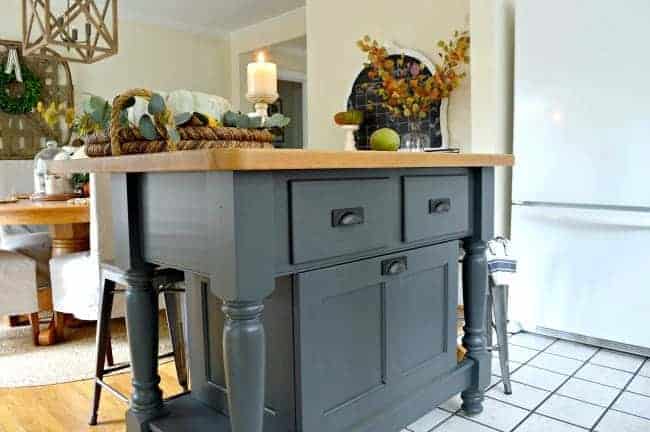 What is The LRV?
Light Reflectance Value (LRV) is an indicator of the amount of light that is reflected by a color when it is illuminated by a light source. A higher value (closer to 100) means that a color will reflect more light back at you and a lower value (closer to 0) means that a color will appear darker, or absorb more light.
Wrought Iron LRV is 6.16 meaning it's classified as a very dark color.
Is it a Warm or Cool Color?
Wrought Iron is a soft, muted, black that leans a little warm, despite its slight blue undertones. This is because there's also a touch of brown which helps both soften and warm it up.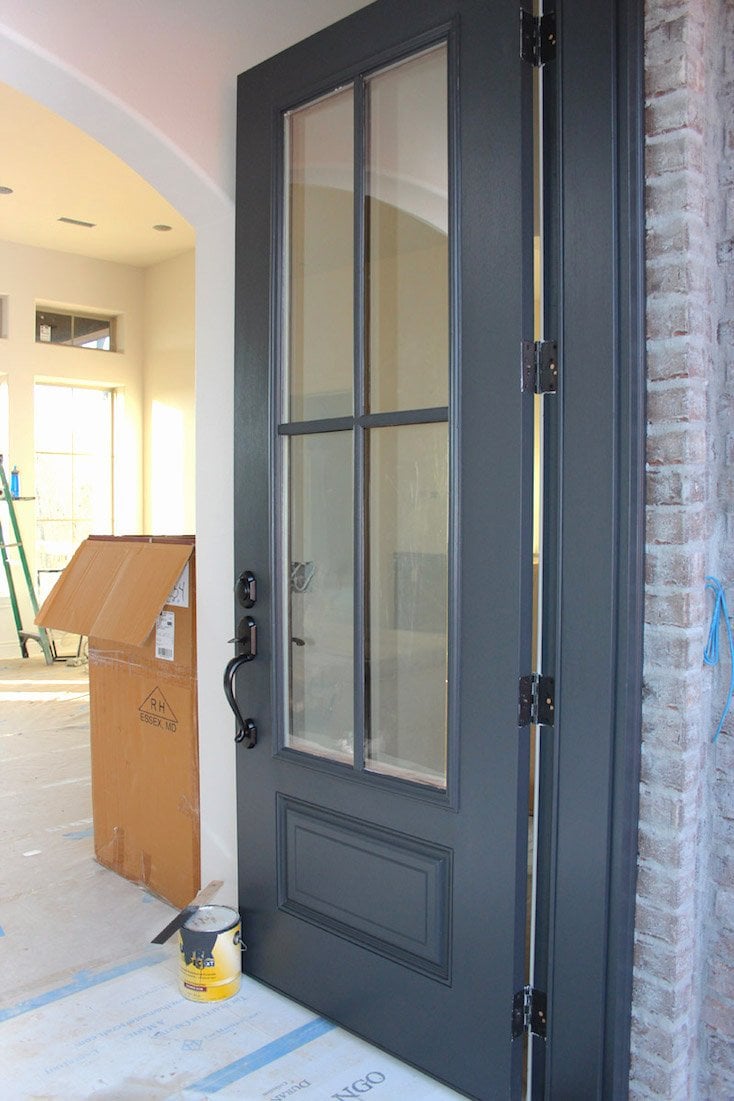 What Are The Undertones?
This is a muted black paint color with a gray, brown and navy blue undertones. It isn't a traditional navy blue, it's more of a soft charcoal black.
Is Benjamin Moore Wrought Iron black?
It is an almost-black that brings layers of sophistication and depth to interiors and exteriors alike. Wrought Iron creates drama, contrast, and interest for spaces large and small.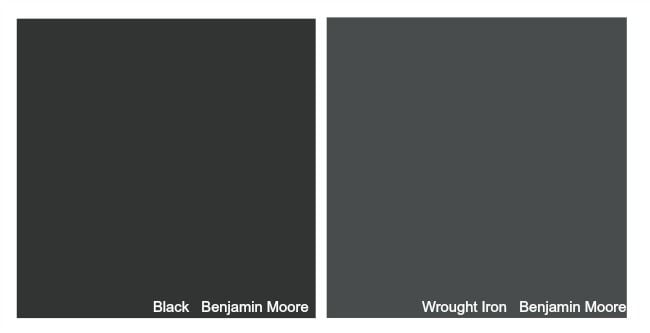 Real Room Examples
If you are dealing with a very dark room, Wrought Iron will look very black. Natural light will truly bring this color to life, and you will see all the color and undertones become apparent.
You want to be careful when a dark color is used that it doesn't swallow the room and end up falling flat rather than leaving it a beautiful finished space.
Light plays a huge role in how a finished paint color will look. Keep in mind a paint swatch can look different on your walls given the time of day, and if the sun shining in your windows.
If you have no natural light or windows this will also affect the color your paint looks in the space. With no light this color would look very black.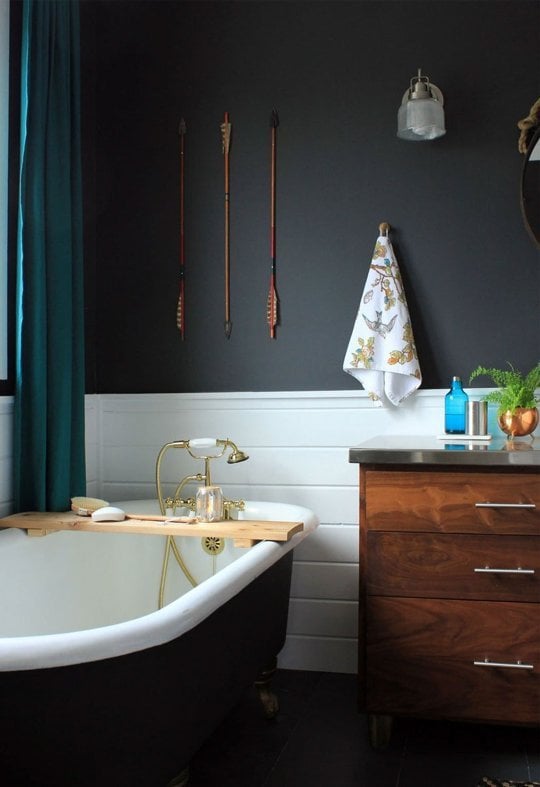 If I'm using this paint color on my walls, what white trim color will look best?
SW pure white is usually a safe bet. It's a bright white with just a smidge of warmth so it never looks cold. It looks great with all wall colors, but it's especially the correct choice if the color is warm
For a really bright, crisp white that's on the cool side, SW Extra White is awesome. BUT if there's a lot of blue undertones or a lot of cold northern light, it can look stark and cold.
Would Wrought Iron Be Good Exterior Color
This is the perfect color for your shutters, or even your front door.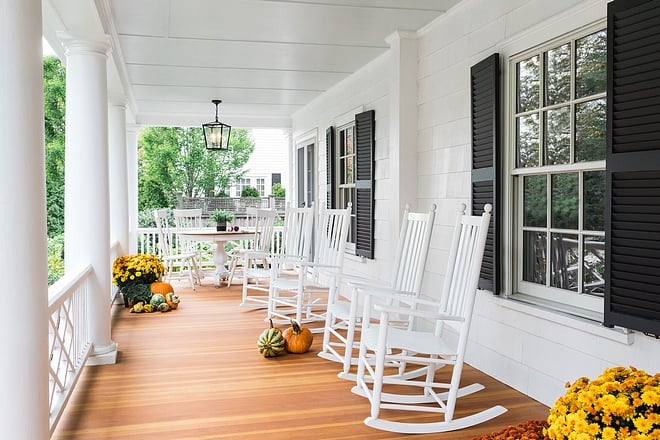 It would offer a perfect, updated, fresh look, to your exterior space. Bringing layers of sophistication and depth to both your interior and exterior spaces.
Would This Be A Good Color For Kitchen cabinets?
Benjamin Moore Wrought Iron will work really well on almost everything. Charcoal paint colors are often recommended by interior designers to be used on cabinets or as an accent color for an island.
Combined with a lighter wall color and natural light the cabinets would give of a charcoal color and really pop!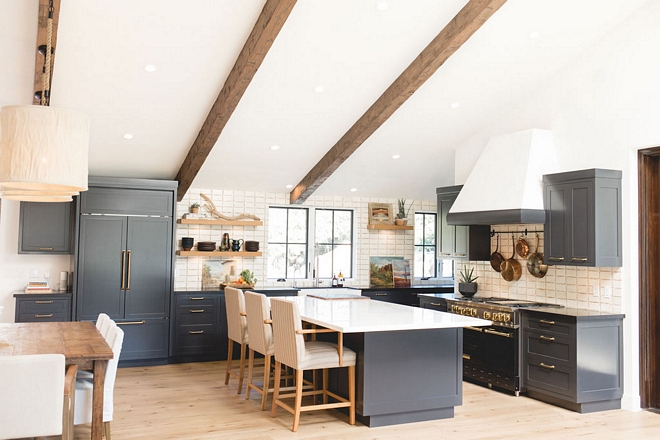 Is Wrought Iron The Same color As Cheating Heart
Benjamin Moore's Wrought Iron has an LRV 6.16, Cheating Heart has an LRV of 6.89, meaning they are both in the dark end of the dark range!
This is a very dark gray-soft black paint color with navy blue undertones, and Cheating Heart is more of an even balance of gray-blue-black.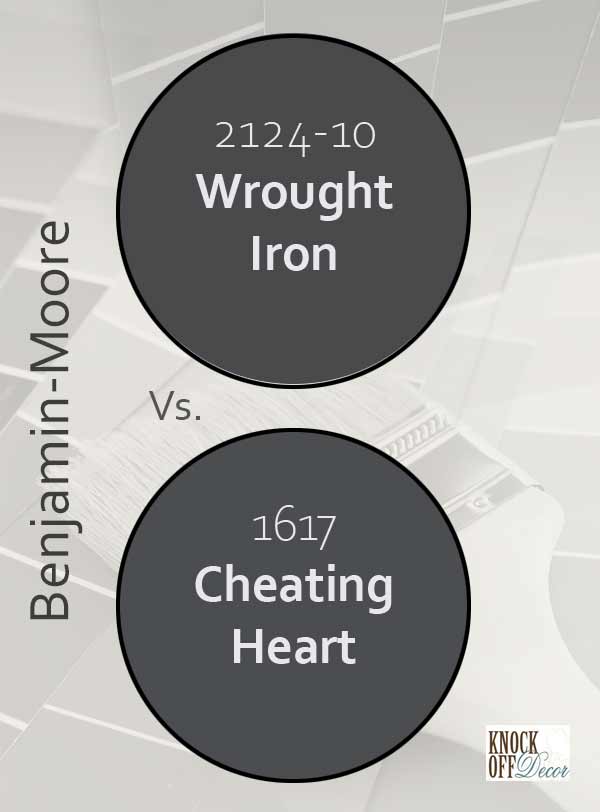 Final Thoughts
The muted black colors and soft navy-grey undertones soften up this color, so it isn't a harsh black. Making it a lighter than a true black.
This makes it more flexible to be used in a variety of spaces. From your kitchen cabinets to your exterior accents, it is obvious why Wrought Iron is a popular paint color!
Don't Forget…
Don't forget – no matter what you've read or photos you've seen online, it's really important to sample paint colors in your home before committing!
Samplize provides real paint samples that are easy to move around your home, and cheaper than buying a gazillion paint pots! It's the only way I buy paint samples.
Use code JENNAK10 at checkout and get 10% off your order
Coupon entitles all customers to 10% off the entire order with no minimum purchase requirement. This is a one-time use coupon and it cannot be combined with other discounts.