A true chameleon color, Sherwin Williams Shoji White (SW 7042) is one that can create a true cozy feel in your home without feeling overbearing. If you've been struggling to choose between greige or cream, then you're going to love this paint color!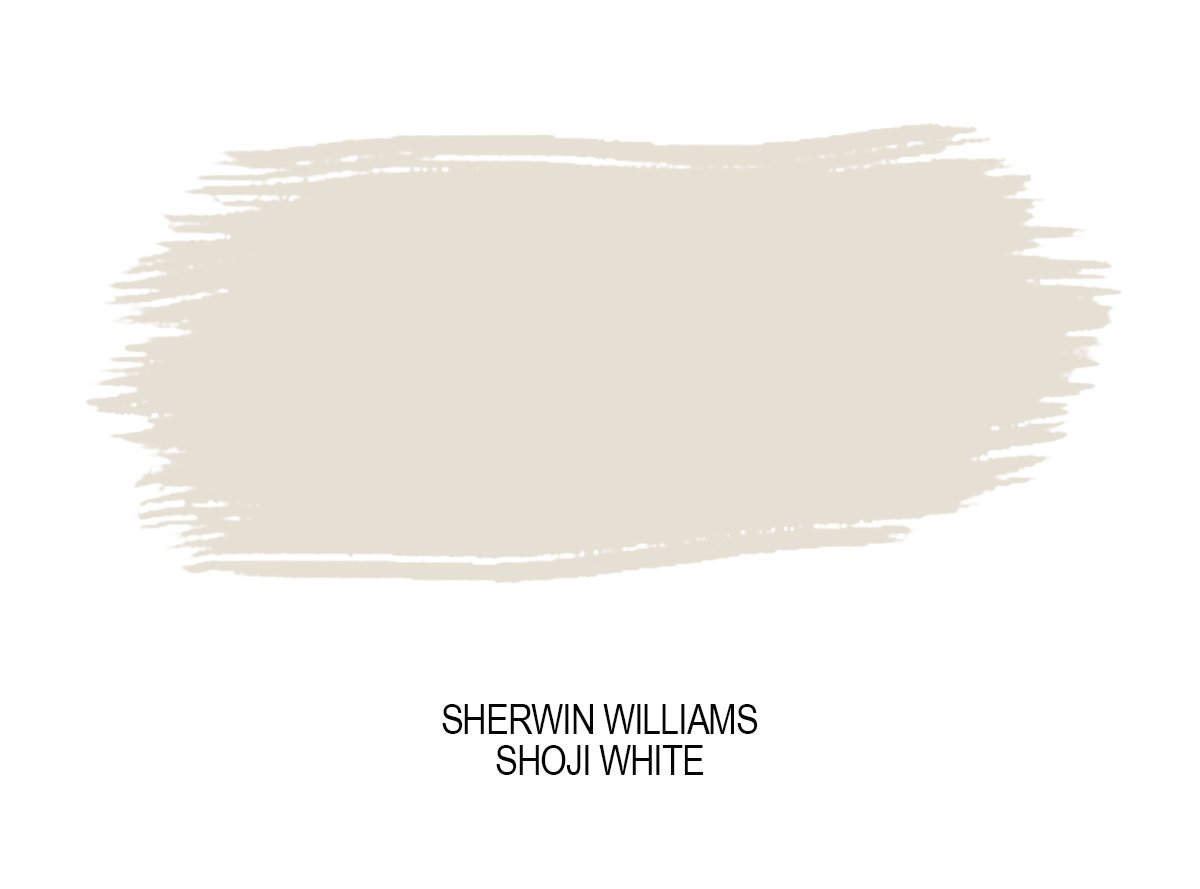 What Color is Sherwin Williams Shoji White?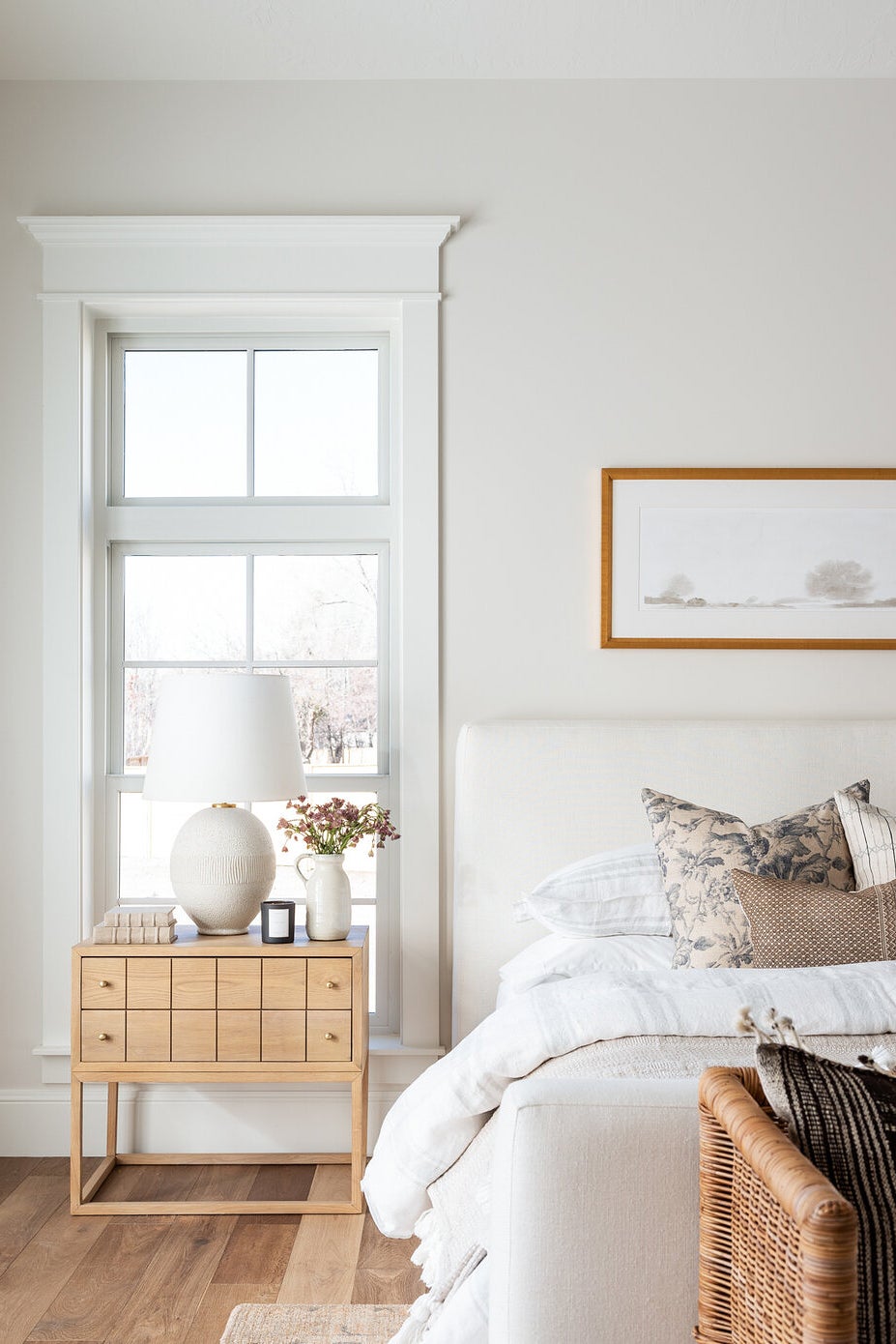 Adding the word "white" in a paint color name would lead you to believe it's actually white. However, with Sherwin Williams Shoji White, this color is truly so much more.
It can look very different depending on the lighting in your home. Regardless it can still be an excellent choice for your home's overall color palette.
After seeing this color in real homes, it is clear this color isn't truly white but beautiful nonetheless.
On the Sherwin Williams paint fan deck, Shoji White sits right above Worldly Gray, classified as a greige. So technically, this color is a lighter greige paint color.
However, this color can't be fully classified as a true greige either because it also can appear as a cream.
Think of it this way – if a greige and cream had a baby, Shoji White would be that baby!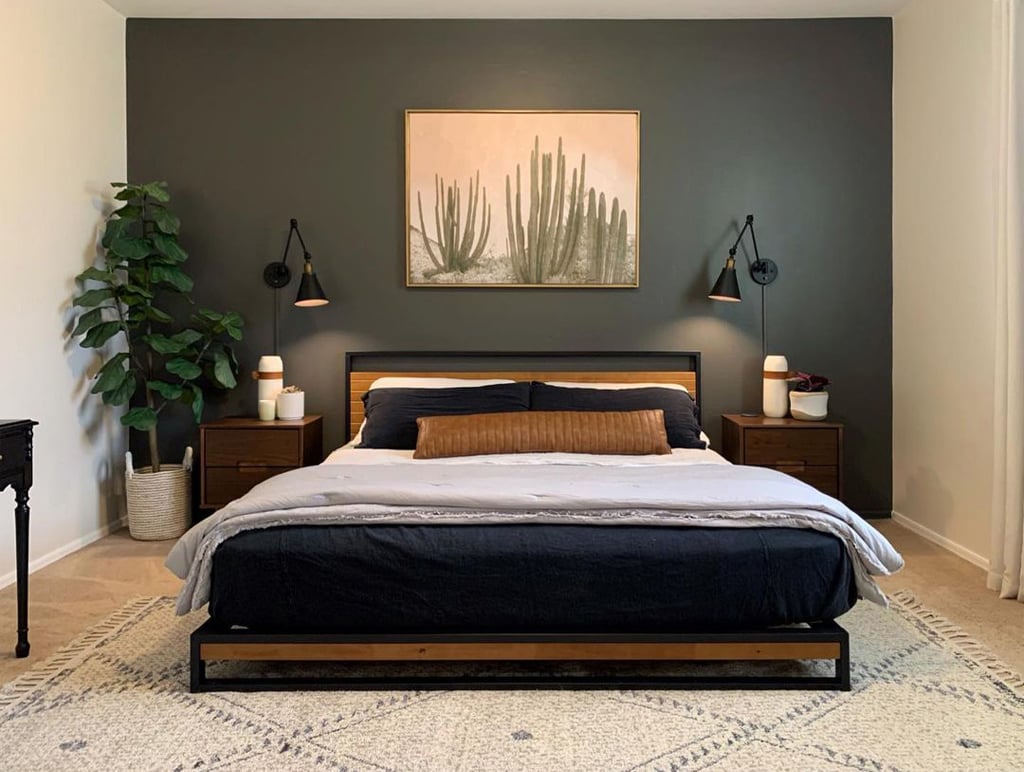 What is the LRV?
Light Reflectance Value (LRV) is an indicator of the amount of light that is reflected by a color when a light source illuminates it. A lower value (closer to 0) indicates that a color will appear darker or absorb more light. A higher value (closer to 100) means that a color will reflect more light back at you.
This paint color has an LRV of 74, meaning it falls on the off-white side of the LRV scale.
Is it a Warm or Cool Color?
Sherwin Williams Shoji White is a warm paint color.
What Are The Undertones?
Typically a greige color (like Sherwin Williams Agreeable Gray) has beige or tan undertones, alongside some gray.
Along with the beige, gray and cream undertones, Sherwin Williams Shoji White also has a slight green undertone.
This makes it a beautiful option to give a light yet neutral ambiance.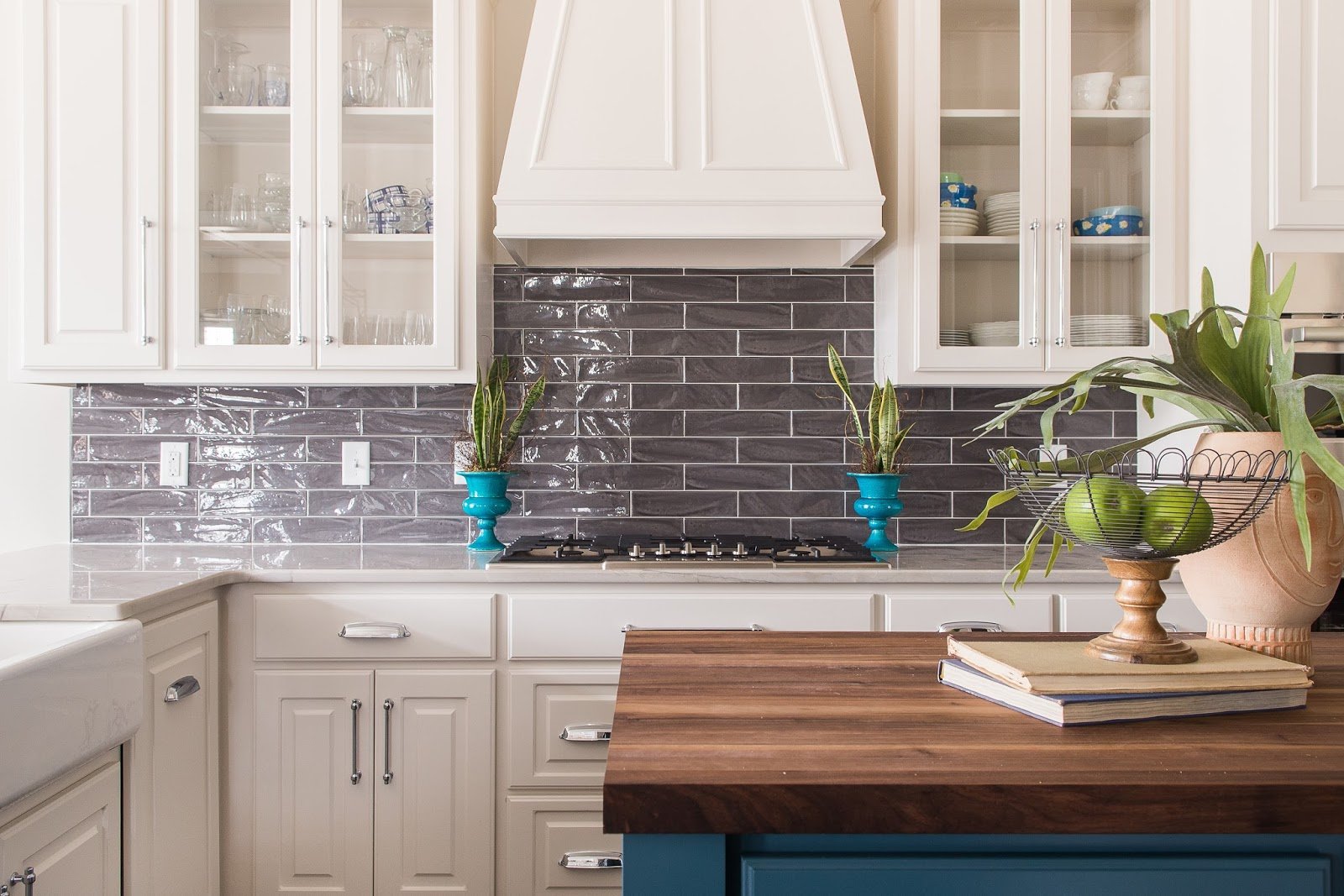 Shoji White is an excellent choice if you want to create a warm atmosphere without being too bright. It's a beautiful neutral color that won't compete with other colors in your home's color palette.
If I'm using this paint color on my walls, what white trim color will look best?
Because of the green undertones and the fact that it's more greige than white, your best option for a white trim color would be Sherwin Williams Pure White.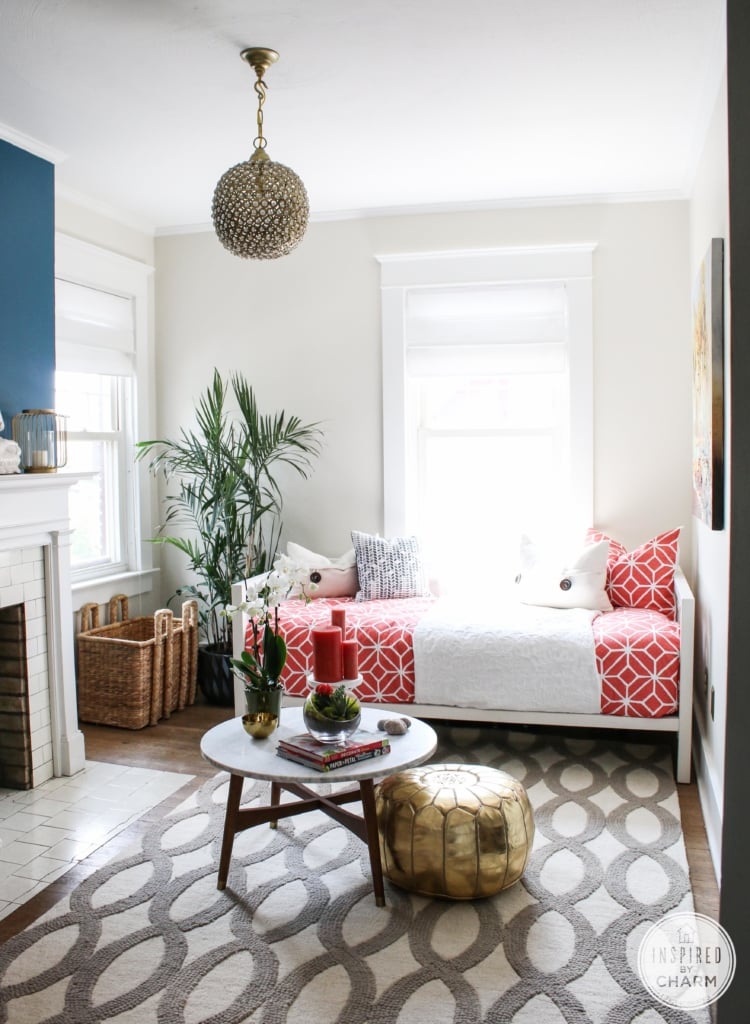 This white has just a smidge of warmth, so it never looks too cold. It looks great with all wall colors, but it's especially the correct choice if the color is warm, which Shoji White is.
Is Shoji White A Good Exterior Color?
If your home has more of a traditional look on the exterior, Shoji White can be an amazing color because it provides a neutral palette, while still keeping the home feeling fresh and modern. It's perfectly paired with deep reds, blues, greens, taupes, greys – almost any color.
This is especially perfect for those who love soft off-whites, rather than a stark crisp white.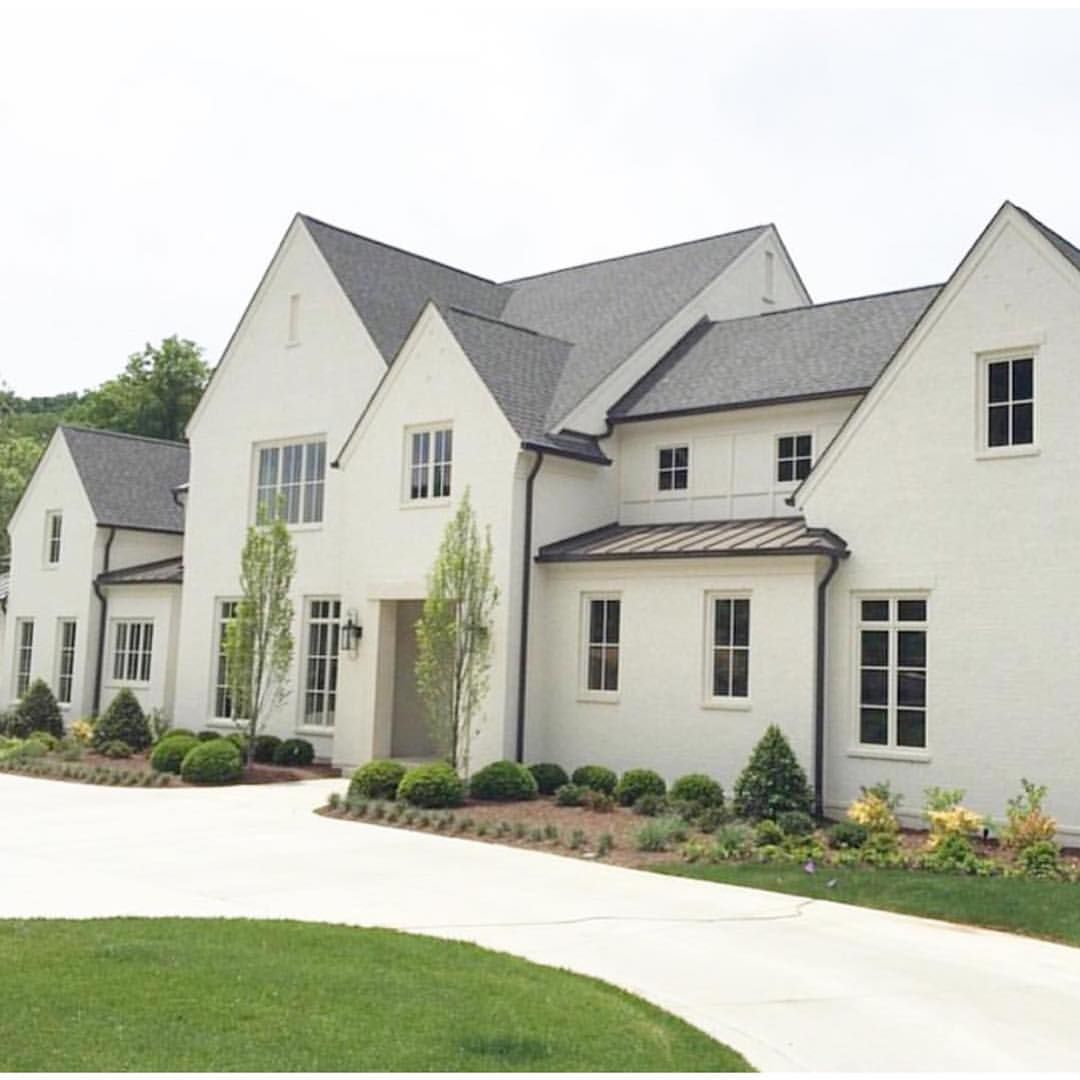 By the way, notice how this photo in particular helps highlight that soft green undertone that can become apparent.
Shoji White vs. Alabaster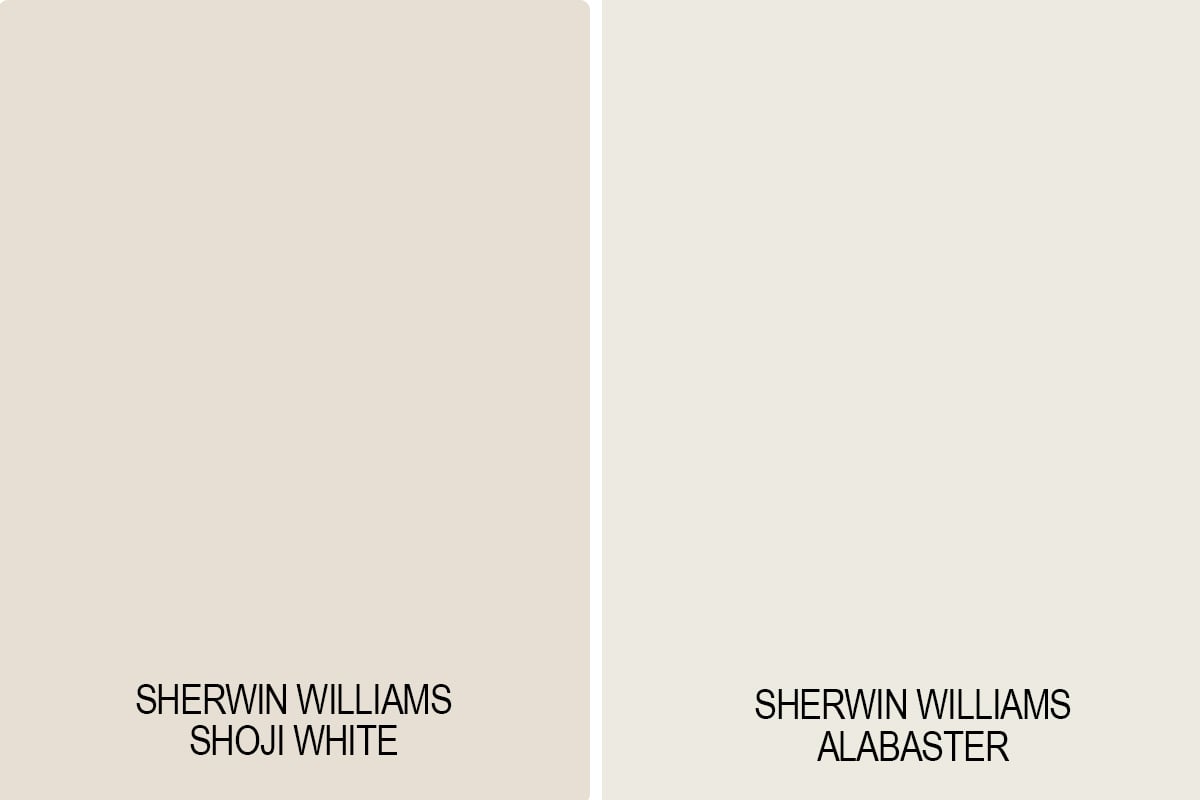 When I think about Sherwin Williams Alabaster, that color is very much in the white paint color family. Although Alabaster is a warmer white and not a true white, Shoji White is definitely more beige than Alabaster.
Alabaster is a popular choice for creamy, almost off-white walls and trim. Whereas Shoji White would not be a color I would personally consider for trim.
Comparing the two paint colors, you can clearly see Shoji White's greige undertones come to the fore.
Shoji White vs. Benjamin Moore Swiss Coffee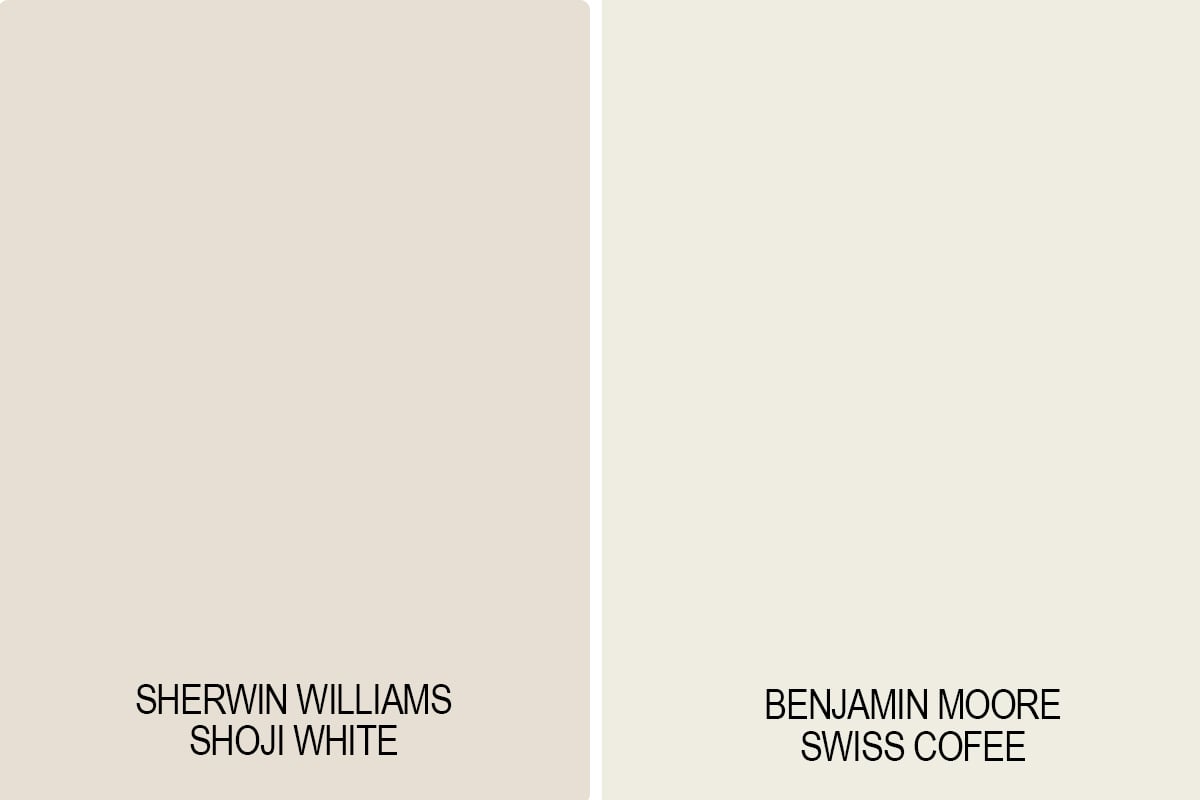 One of Benjamin Moore's most popular neutral white paint colors is Swiss Coffee. Swiss Coffee is a warm, creamy white with a higher LRV ) than Shoji White (74), making it considerably whiter and brighter.
Swiss Coffee has a LRV of almost 84 which puts it right in the sweet spot for bright white paint colors. It's bright enough to make a room feel light and airy. Swiss Coffee has creamy warm undertones which stop walls from looking boring and sterile.
Shoji White vs White Duck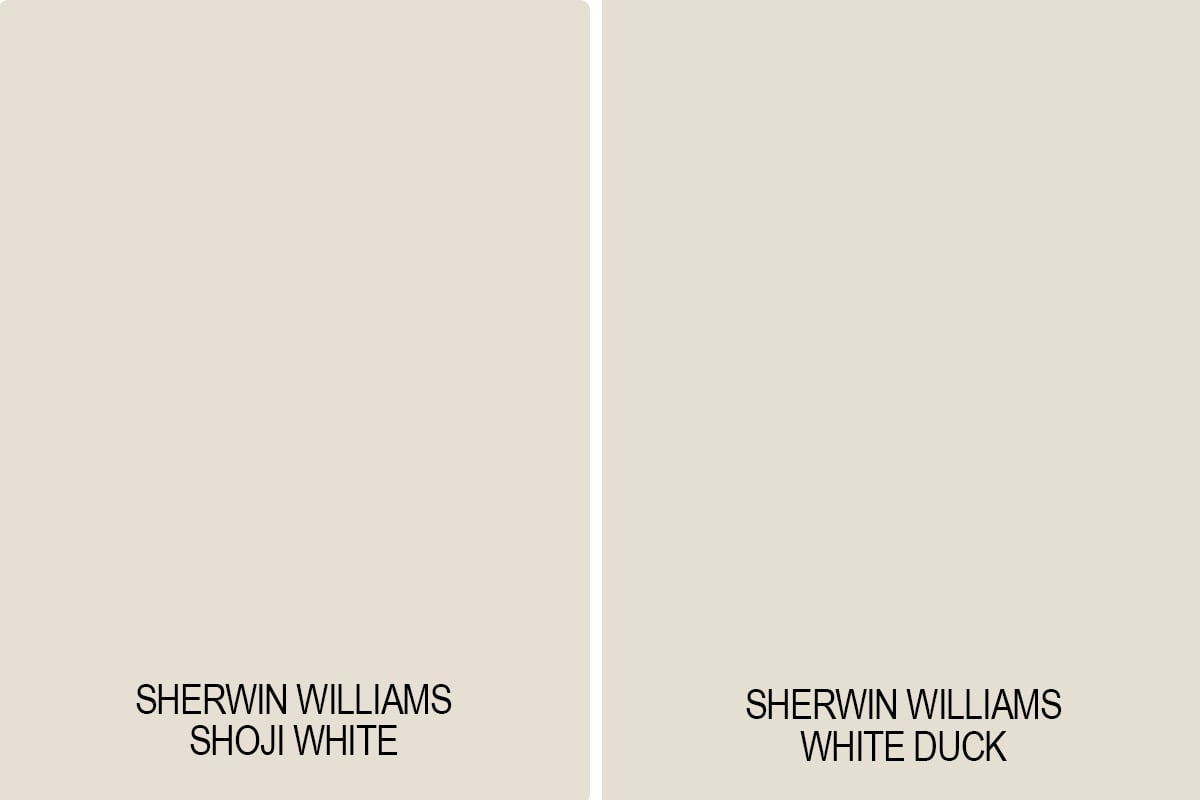 These are incredibly similar colors, with the only difference being the little bit of green undertone that Shoji White has. If that scares you off, then White Duck may be a better choice!
Final Thoughts
If you can't decide between greige or cream for your walls, then Shoji White may be the perfect paint color for you!
Don't Forget…
Don't forget – no matter what you've read or photos you've seen online, it's really important to sample paint colors in your home before committing!
Samplize provides real paint samples that are easy to move around your home, and cheaper than buying a gazillion paint pots! It's the only way I buy paint samples.
Use code JENNAK10 at checkout and get 10% off your order. One per customer, no minimum order required.