This post may contain affiliate links | For further details, please read our privacy policy
Whether you're looking to create a bold accent wall or add depth to your entire room, the right black paint color can make all the difference.
Consider your existing decor and the mood you want to create when selecting the best black paint color for your space. With the right shade, your room will exude elegance and sophistication.
For an impeccably chic and deeply moody hue, turn to the top-rated black shades from Benjamin Moore and Sherwin Williams. These are designer-endorsed and will add a chic and sophisticated look to any room of your home.
Benjamin Moore Wrought Iron 2124-10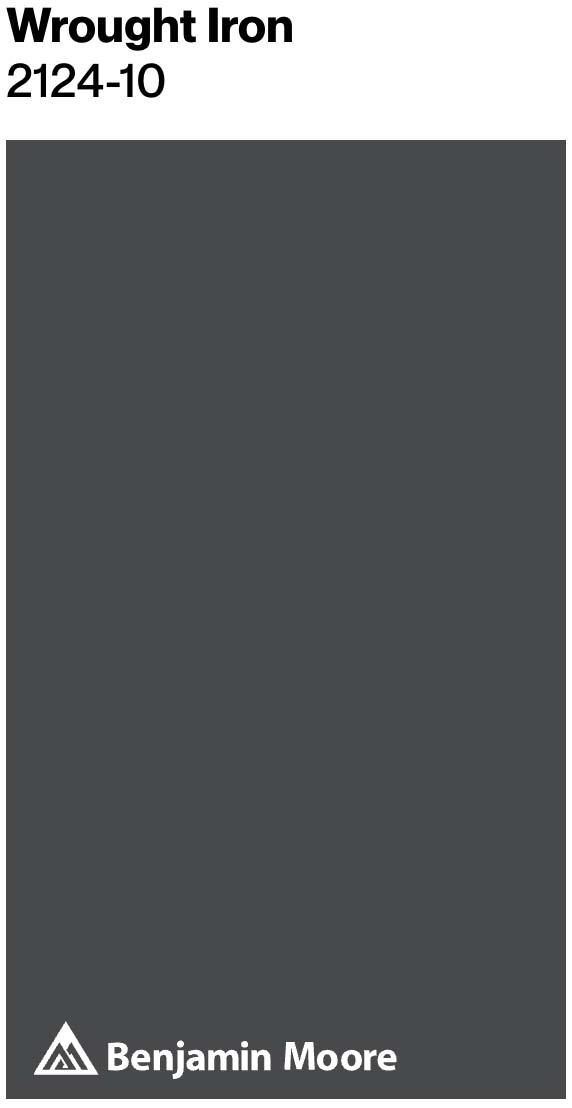 Wrought Iron is the perfect blend between black, grey, and navy blue that will make a beautiful, bold, statement to your home.
Because of its gray, brown, and navy undertones, it leans more toward a softer, muted black than others. It's best to use in a space with lots of natural light to really appreciate its depth and sophistication.
Consider taking Wrought Iron outside by painting your trim, shutters, or even front door to give a beautiful updated look. Many interior designers recommend this dark charcoal gray on kitchen cabinets and islands combined with lighter wall color for a major pop!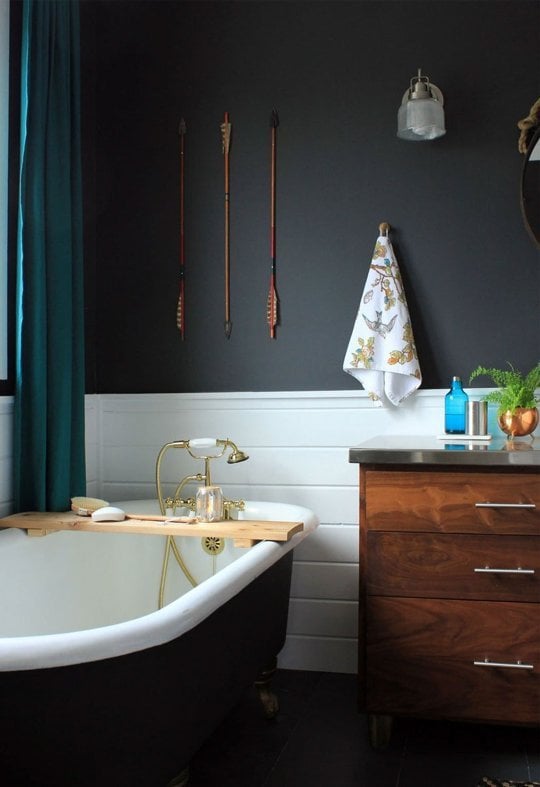 Sherwin Williams Wrought Iron is a gorgeous option if you're looking to make a bold statement without making the room feel too cold. Learn how to incorporate this color into your home from my full Wrought Iron Paint Review.
Benjamin Moore Onyx 2133-10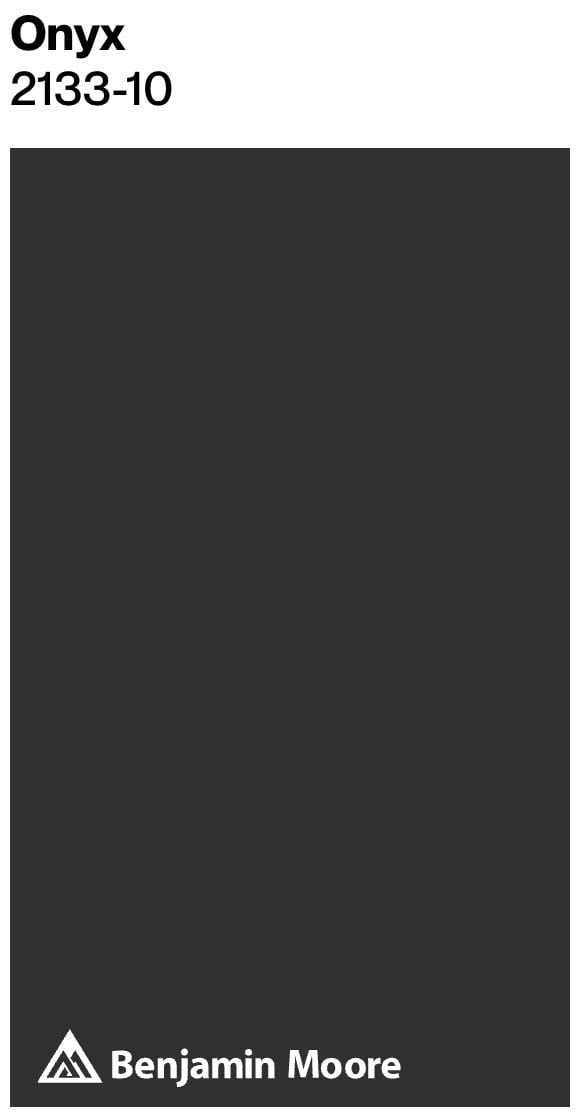 Benjamin Moore Onyx is a stunning deep, dark, black that craves spaces with tons of natural light.
It makes a beautiful backdrop when paired with artwork on a large feature wall, or on a kitchen island with bright white walls and light countertops.
And don't overlook Onyx as an option on furniture, as it will transform an entry table into a bold statement piece.
While I wouldn't recommend painting all four walls of a room in BM Onyx, this color is very on-trend as exterior paint that gives you a historical design that is timeless in certain settings.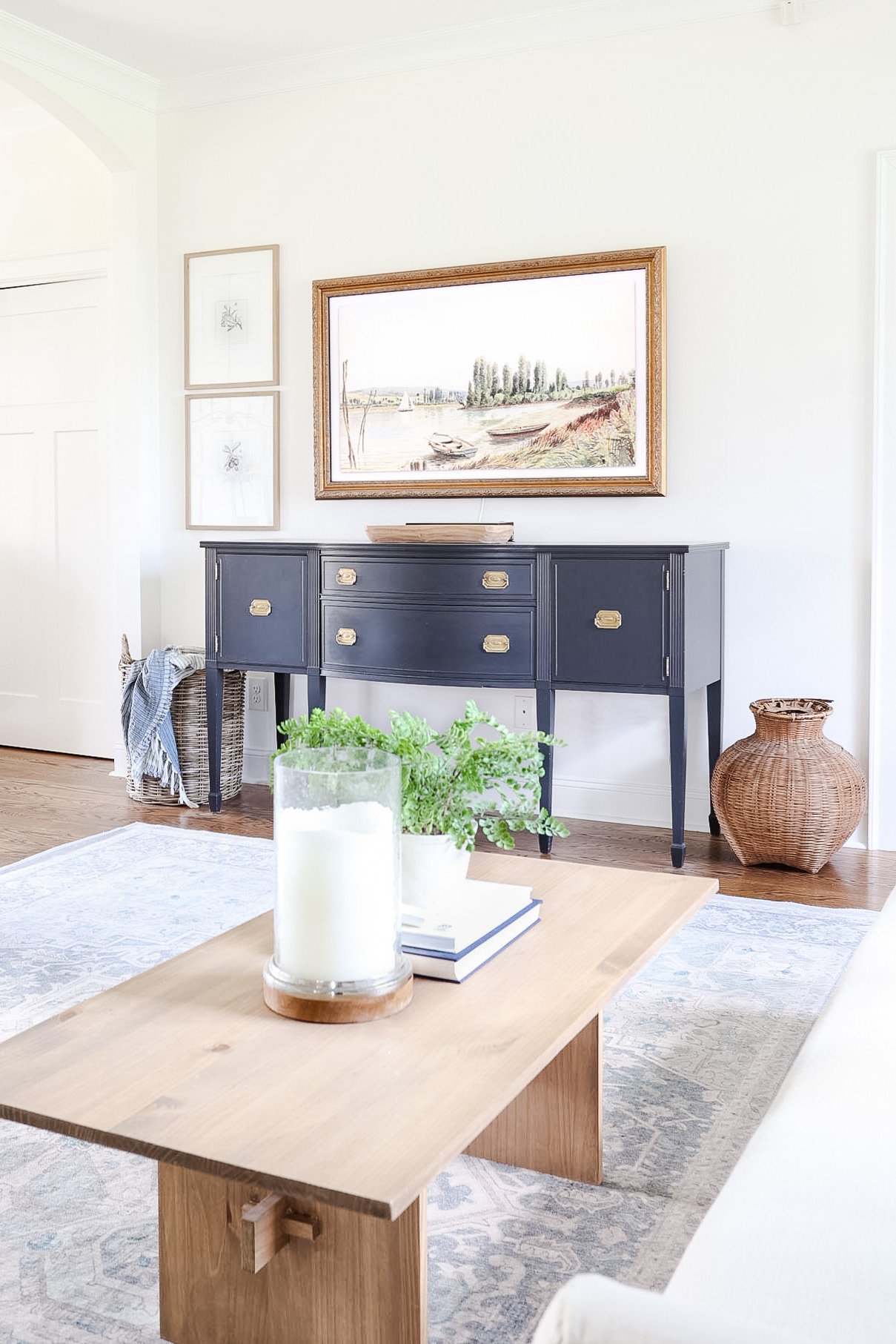 Onyx is very similar to Sherwin Williams Tricorn Black but it's just a little bit lighter. Both (almost) true black paint colors create instant demand for attention when used. Due to its lack of undertones, Onyx will work perfectly in almost any setting.
Benjamin Moore Black HC-190
The name says it all with this paint color—you get what you see—Black! It's the darkest black paint that Benjamin Moore offers and you can find it included in their Color Preview Collection. This classic color makes a beautiful neutral and works well in a variety of lighting situations due to its limiting undertones.
Don't be afraid to use this color on more than one wall in your space, but to break up the monotony, add some paneling details to really let this color shine.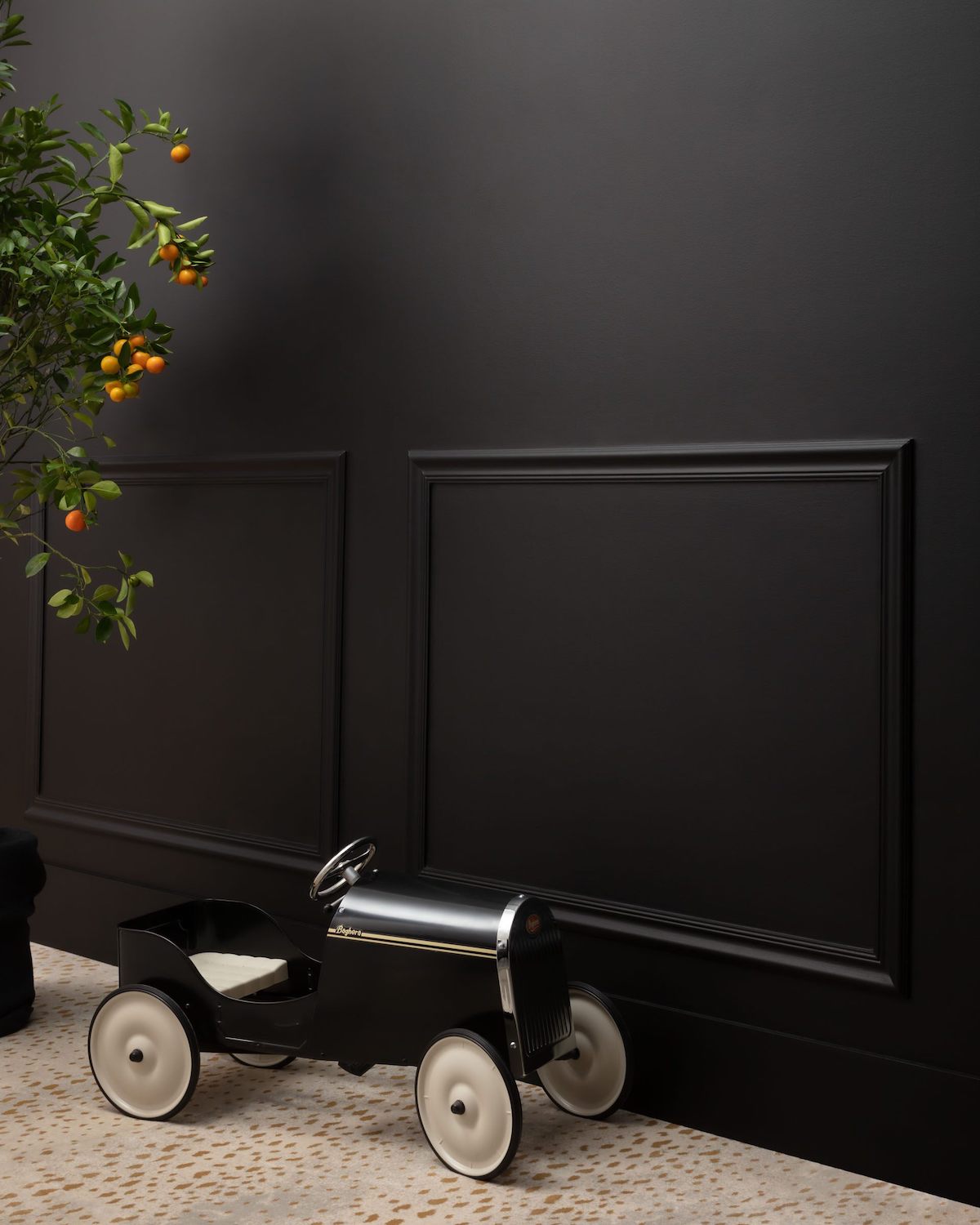 Pair this versatile black paint color with a crisp white like Chantilly Lace and wood elements for the perfect cozy yet sophisticated space.
Benjamin Moore Black Panther 2125-10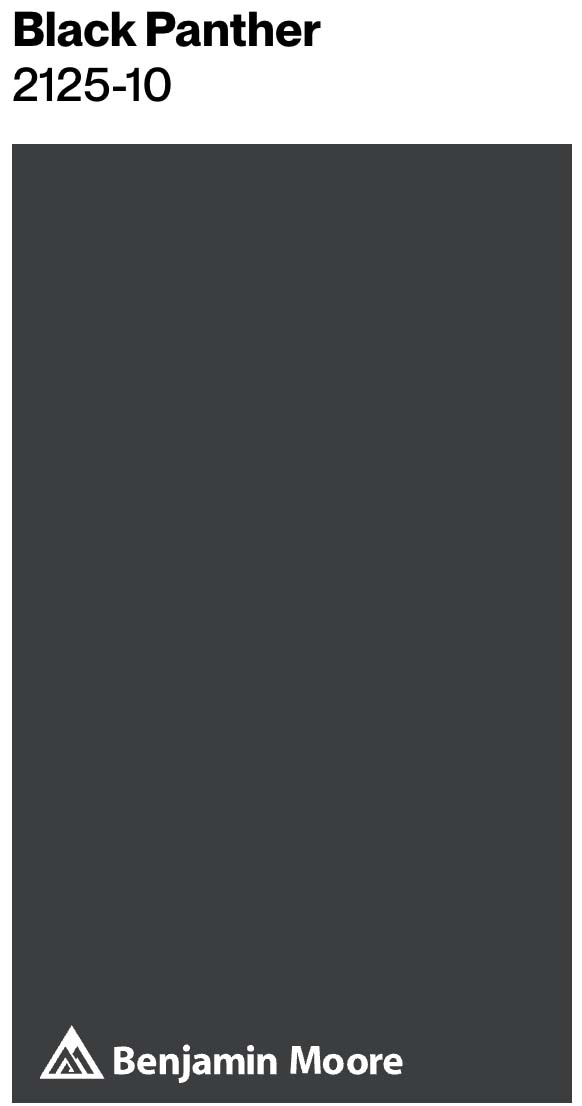 With lots of natural light in an open space, Benjamin Moore Black Panther becomes a classic shade with a rich, silky depth.
It comes off as much softer than some of the other black paints on this list as an almost off-black but still brings all the drama you're looking for.
Black Panther has subtle green undertones which pair well with natural wood details for a warm and welcoming feeling. Pair this classic color with creamy whites, beiges, and even light greys for a whole house pallette you'll enjoy for years.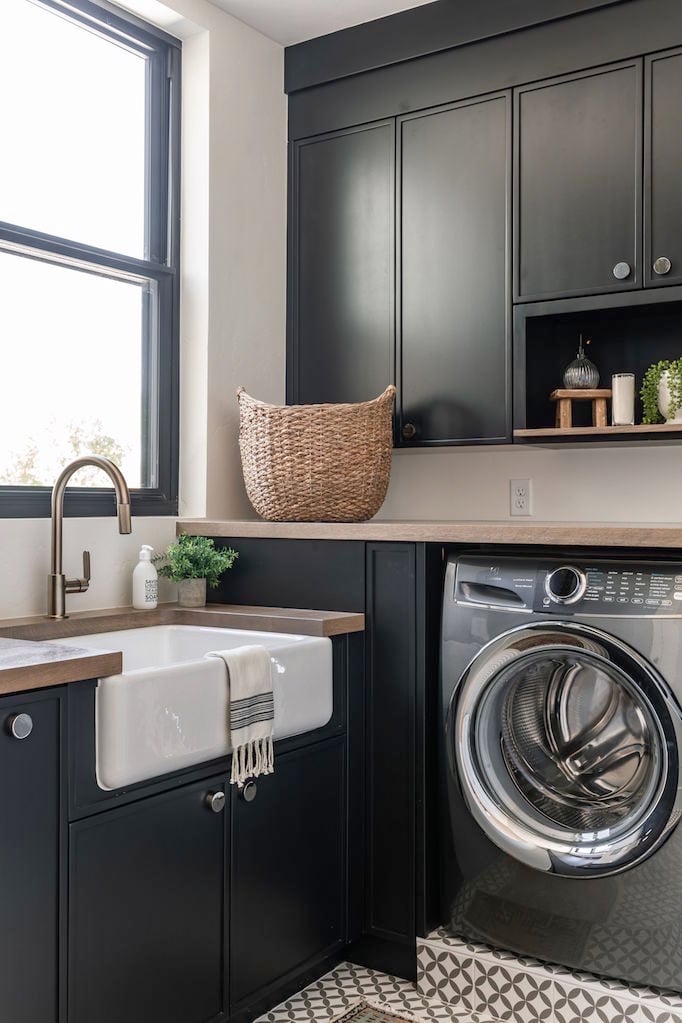 Also, due to it's green undertones, Benjamin Moore Black Panther can compliment the exterior of your home when used on trim, shutters, and doors. It's the perfect black paint color for a modern farmhouse design.
Sherwin Williams Iron Ore SW 7069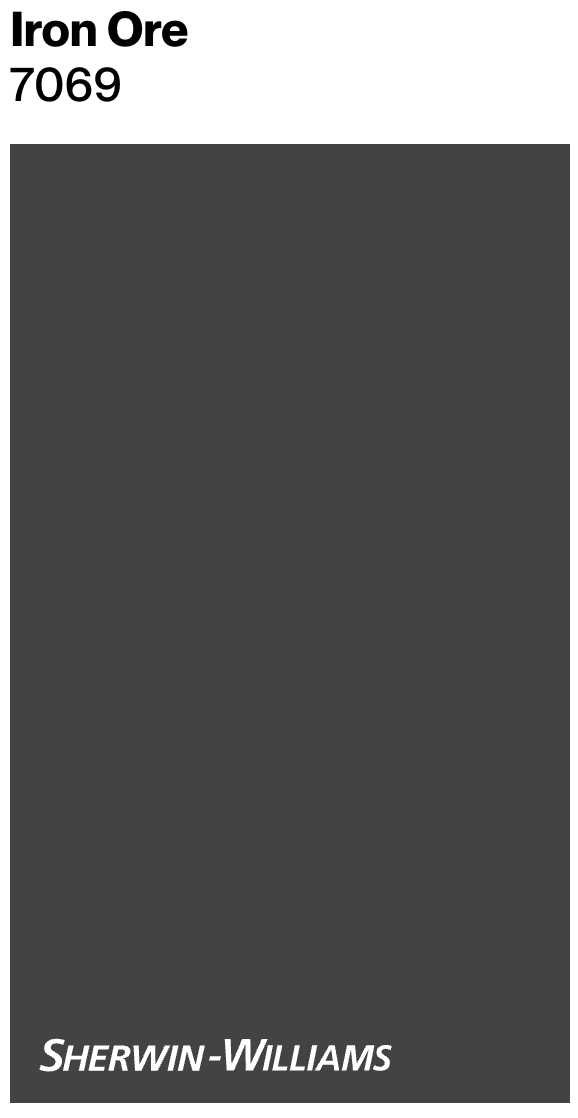 Add a touch of elegance and sophistication to your home with this dark charcoal gray paint color that is worthy of a statement wall or on your kitchen cabinets.
Sherwin Williams Iron Ore is a rich dark gray that is slightly lighter than Tricorn Black that works great in well-lit and open areas of your home.
It looks particularly stunning on the trim, shutters, and doors on the exterior of your house.
Although on the cooler side of the spectrum, when paired with crisp whites, natural wood tones, and the right accent pieces, Iron Ore can make a bold statement without feeling too frosty.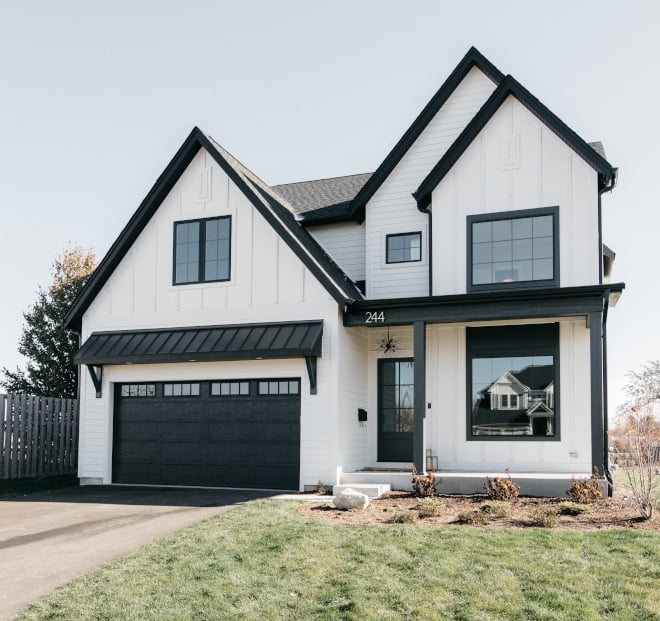 This sumptuous dark gray color works best as a bold statement rather than a full room color. To see where it really shines, check out my full review on Iron Ore for inspiration.
Sherwin Williams Tricorn Black SW 6258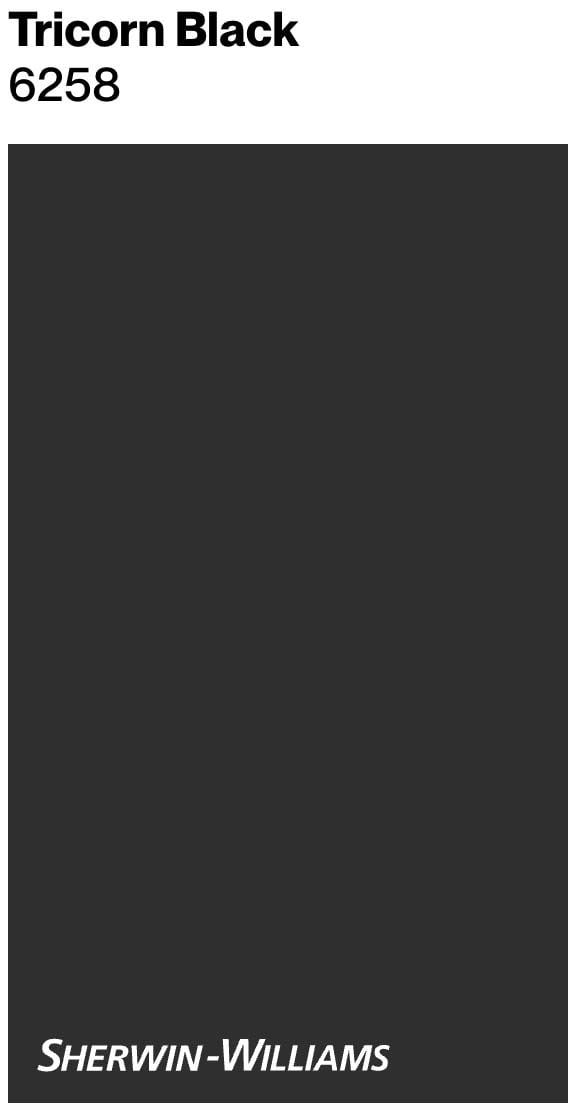 If you're looking for the perfect true black that works in any lighting situation in your home, then Sherwin Williams Tricorn Black is exactly what you need.
This color packs a bold statement without feeling too cold or eerie.
Black paint colors can seem a bit intimidating, but Tricorn Black is an excellent choice for adding a little drama to any area of your home.
Tricorn Black, unlike other black paint colors, doesn't have any undertones, which makes it show as a true black, pairing well with any color palette in your house.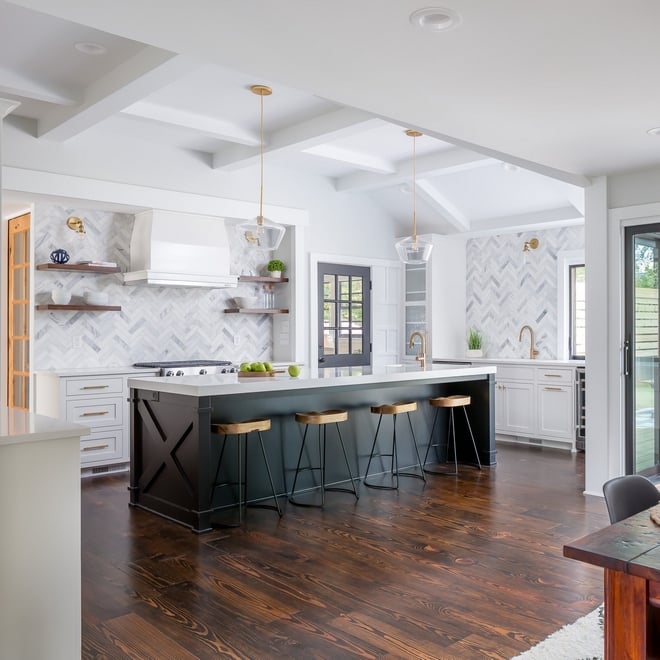 Not sure about painting your entire walls black? Add some bit of sophistication to your kitchen by painting the kitchen island in Tricorn Black or take it outside on your doors and trim to really make your exterior pop.
Ready to incorporate this color into your own home? I have a full Sherwin William Tricorn Black Paint Review that will help guide you.
Sherwin Williams Black Magic SW 6991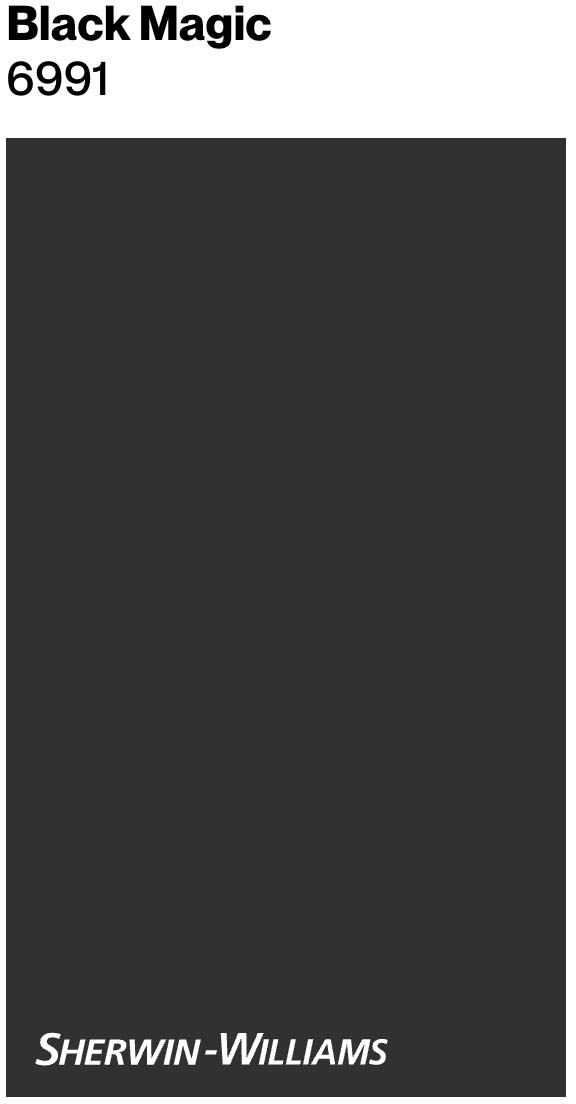 There's a timeless and glamorous feeling about Sherwin Williams Black Magic when used in the right setting.
While on the darker side of the scale, this paint color adds sophistication when used on accent wall, piece of furniture, or kitchen island.
It's deep red undertones help make Black Magic feel much warmer and moody than other black paint colors but works well for many house styles including transitional, modern, and classic.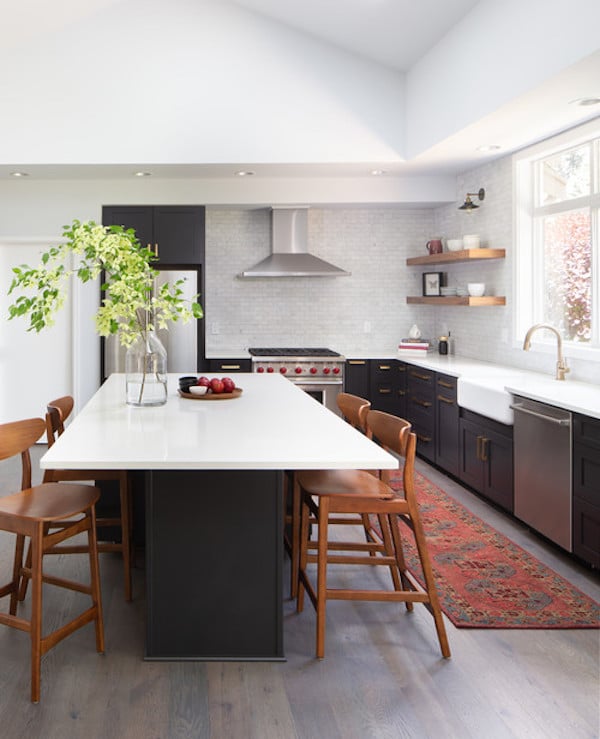 Black Magic brings a bit of boldness to your space yet simple and sophistication all at once. A little goes a long way, so adding a touch of Black Magic to your kitchen cabinets, tray ceiling, or front door will make a big impact to your room.
Sherwin Williams Caviar SW 6990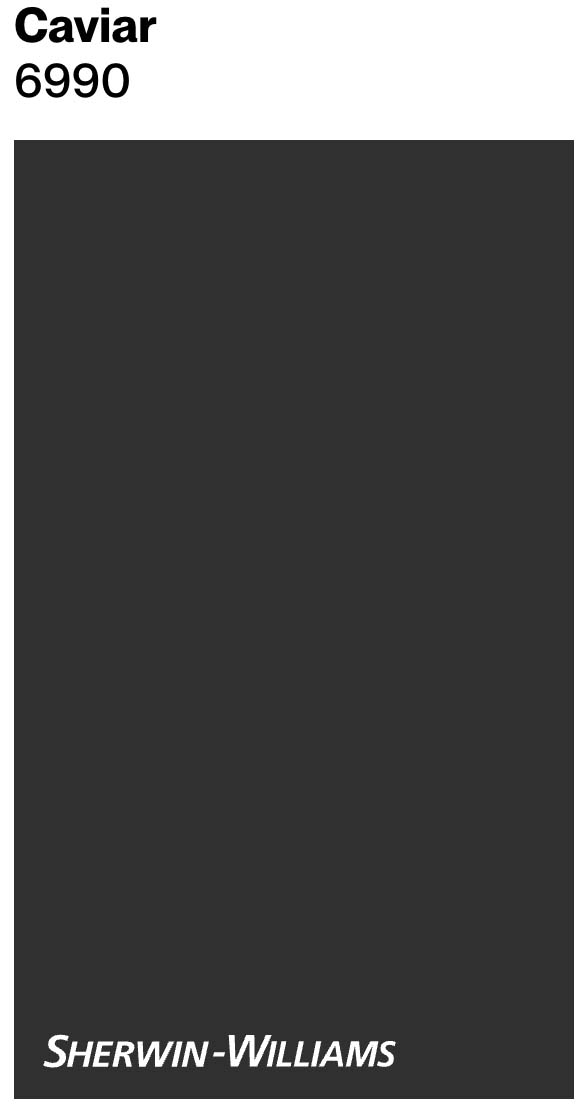 In the world of black paint colors, Caviar is considered very dark and rich, but because of its fairly even mix of red, green, and blue, it can function as a neutral color.
This paint color brings a bold, elegant, and striking look to any room, as long as you're mindful of your lighting conditions.
Because of its neutral undertones, Sherwin Williams Caviar looks stunning as an exterior paint choice paired with both light stones and dark wood features.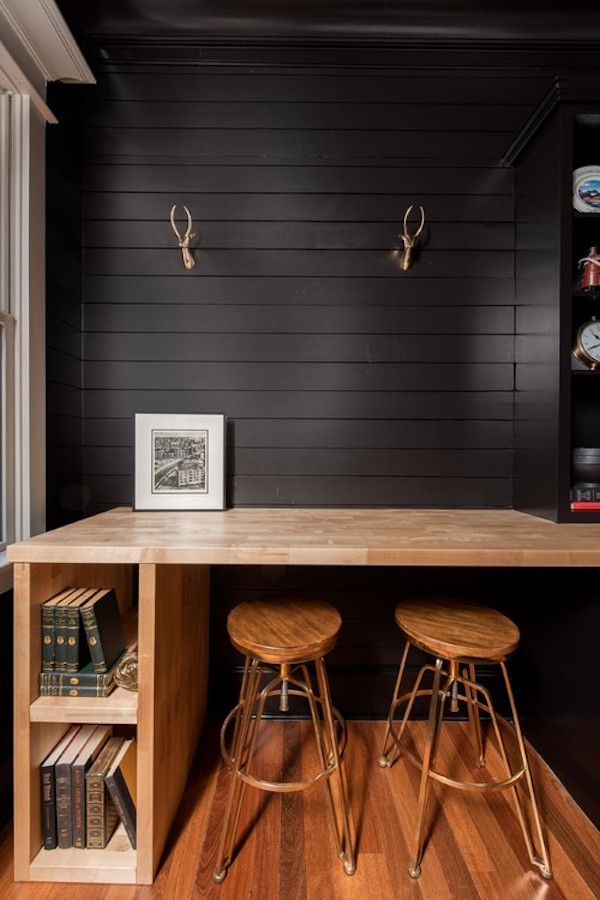 Caviar works well in just about any style home due to it's flexibility and timelessness. So if you want to add a bit of drama to your space without being too overbearing, Sherwin Williams Caviar is a great option.
Choosing Complementary Colors
When choosing a black paint color, it's important to consider the other colors in your space. Black pairs well with a variety of colors, but it's important to choose complementary colors that will enhance the overall look and feel of your room.
Neutral colors like white, cream, and beige pair well with black and create a classic, timeless look.
However, you can also experiment with bolder colors like red, blue, or green to create a more dramatic effect. Just be sure to balance the colors so that they don't overwhelm the space.
Frequently Asked Questions
Black kitchen cabinets can add a touch of sophistication and elegance to your kitchen. Some popular black paint colors for kitchen cabinets include Sherwin Williams Tricorn Black, Benjamin Moore Onyx, and Sherwin Williams Iron Ore.
These colors have a rich, deep hue that can make your cabinets stand out and give your kitchen a modern look.
If you're looking for a black paint color with a warm undertone, consider Sherwin Williams Black Fox or Benjamin Moore Black Pepper. These colors have a subtle warmth that can add depth and richness to your space.
Black can be a great choice for painting living room walls, especially if you want to create a cozy and intimate atmosphere.
However, it's important to balance the darkness of the walls with lighter accents and furniture. Consider adding pops of color or metallic accents to create a more dynamic and interesting space.
Ready To Sample?
Ready to sample these colors in your own home? Purchase all these almost black colors in one easy bundle of peel-and-stick REAL paint samples, delivered overnight from Samplize.