Do you love the whitewash look and want to get the same effect in your home? Any piece of wood in your home can get the whitewashed look with a simple mixture of paint and water.
How to Quickly and Easily Whitewash Wood
Whitewashing wood is incredibly quick and easy to do and the look can be achieved on any type of wood – pine, oak, palette wood and even stained wood. If the wood you want to use has varnish or polyurethane on it, lightly sanding or deglossing before white washing will give you the best results, and ensure that the paint does not peel off.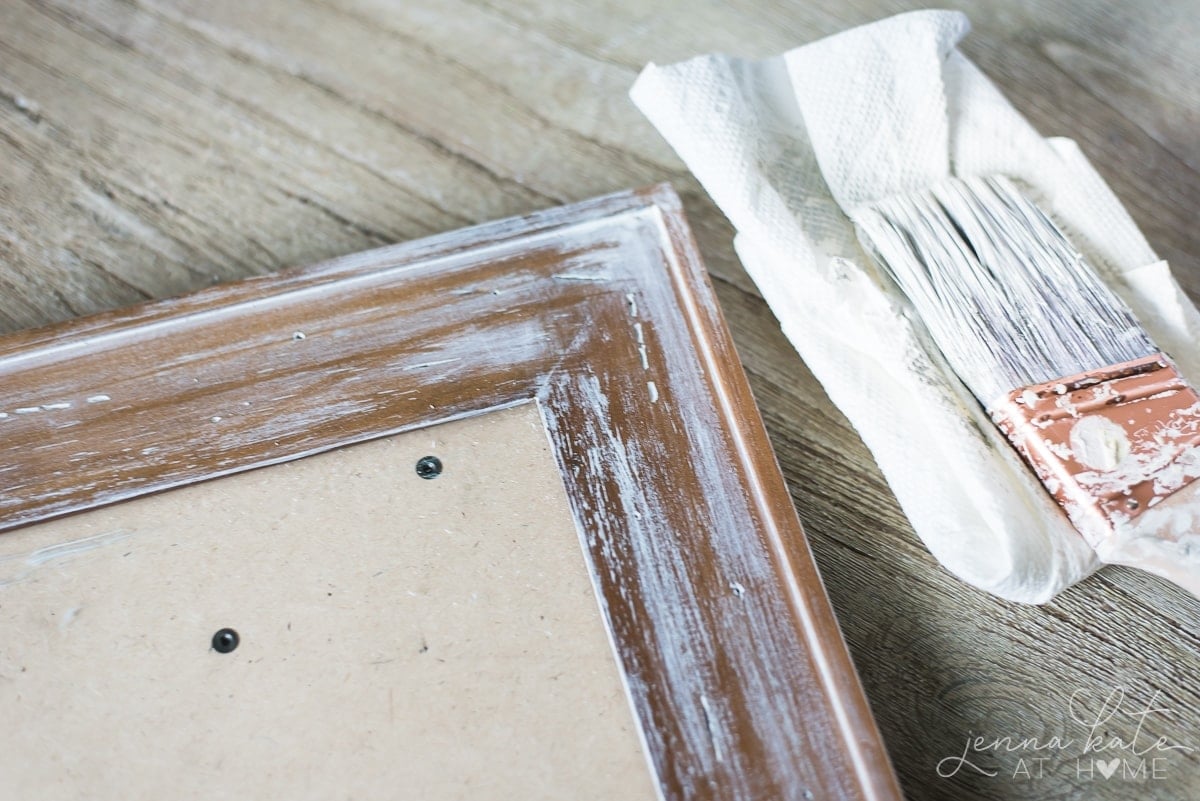 [adthrive-in-post-video-player video-id="jHJTV9dA" upload-date="Tue Aug 13 2019 00:00:00 GMT+0000 (Coordinated Universal Time)" name="How to Whitewash Wood" description="Do you love the whitewash look and want to get the same effect in your home? Whether it's a piece of furniture, accent wall, door or even a picture frame, this look is easy to achieve with just some paint and water."]
Can You Whitewash With Any Color?
As the name suggests, "whitewash" is usually white. However, the same technique can be applied to any paint color. I've seen cream, gray and blue used very successful to achieve a similar look over wood.
How to Make Whitewash Paint?
The easiest way to make whitewash paint is to simply dilute regular latex paint with some water. I like to keep the ratio at 1 part water to 2 parts flat white paint, but I've used eggshell and satin paint sheens with good success, too.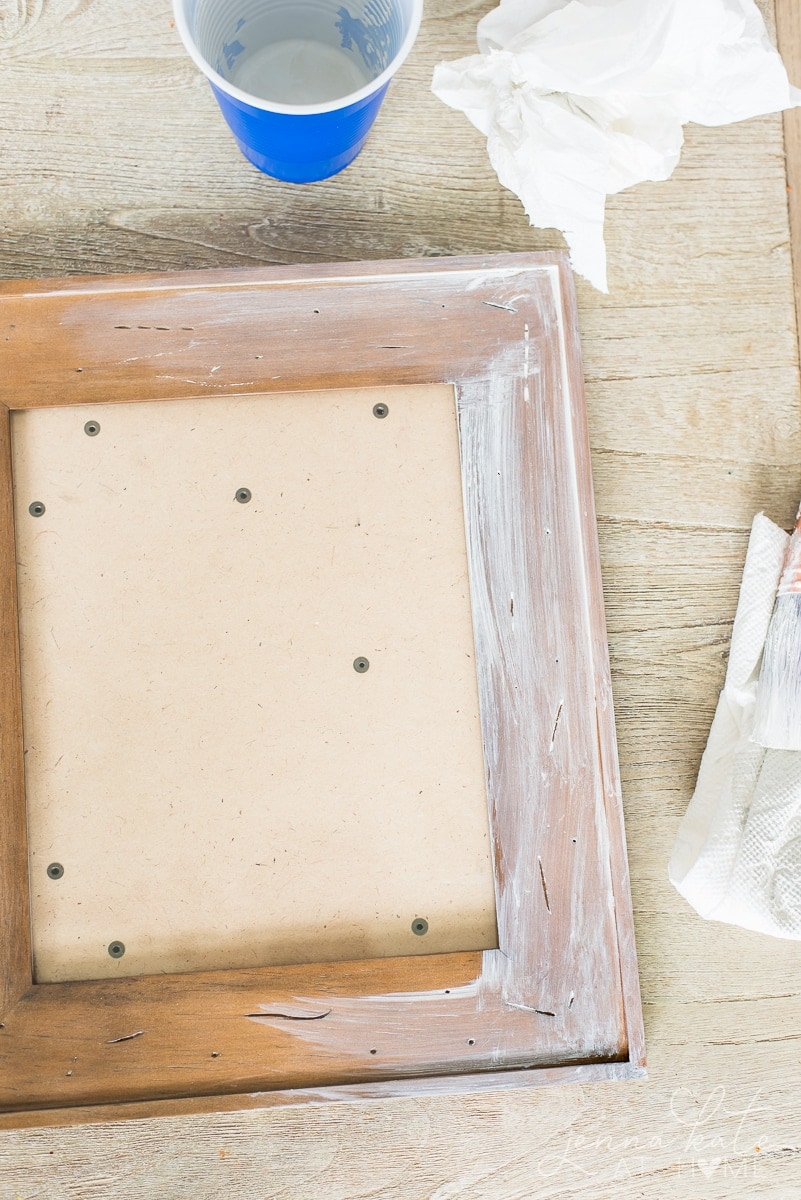 How to Whitewash – The Whitewashing Technique
The whitewashing technique can be applied to stained or natural wood. Whether it's oak, pine or another variety doesn't matter. The end result may look slightly different due to the differences in the wood species but you'll achieve a similar effect.

If you're planning on staining before whitewashing, ensure the surface is smooth by lightly sanding it.
If your wood has previously been stained or sealed, you're good to go. Otherwise, start by staining the wood a medium brown or grayish color. Allow the stain to dry for at least 24 hours before proceeding.

Starting with a very small amount of the whitewash mixture on a paintbrush (no rollers allowed!), brush in the direction of the wood grain. Use long brushstrokes and only apply to a small section at a time.
Wipe the excess off the paintbrush each time so that you're using more of a "dry brushing" technique.
Using a rag or paper towel, gently wipe off the paint – again in the direction of the wood grain. You don't want to completely wipe it off or you'll need a lot of coats. Just take off the excess.
If you want a more opaque (solid) look, allow the first coat to dry and then repeat steps the two previous steps until you get the look you want.
What Types of Wood Can be Whitewashed?
Tip: If you are whitewashing a piece of furniture, finish off the project with a coat of matte polycrylic to protect it. Polycrylic doesn't yellow over time and will protect the finish. Alternatively, a clear furniture wax will also help protect it.
I didn't want to cover up the grain and texture with a solid white paint, so I decided that whitewashing would be a good idea.
What's the Difference Between Limewashing and Whitewashing?
Sometimes you will hear these terms used interchangeable but there is a definite difference. Limewash is a limestone-based product made specifically for brick. Whitewash is simply watered-down paint. Both may be used to achieve a similar look on brick but usually only whitewash is used on wood.
You May Also Like These DIY Projects
How I make and maintain my chalkboards