Love the home you live in
Inspired ideas & advice to help you decorate your way to a beautiful home so that you can start enjoying your home today instead of "one day"
Welcome!! I'm Jenna!
Hi! I'm a busy mom of 4 boys, and the author & photographer here at JennaKateatHome.com. My goal is for you and your family to LOVE the home you live in. I'll show you how to create a home that looks good, feels good, and functions well!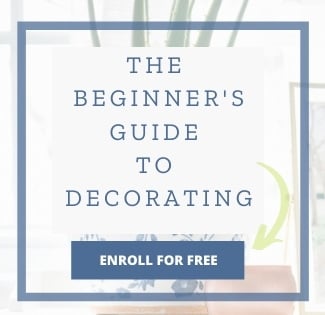 Overwhelmed with decorating your home?
Sign up for my FREE email series: The Beginner's Guide to Decorating and I'll share my best tips and advice to beat the overwhelm and start loving the decorating process, today!
Latest Paint Reviews
Discover the best paint colors for every room of your home. No matter whether you're painting your walls or cabinets or just need some tips on how to get a professional finish by doing the job yourself, you'll find it all here!
Room Makeovers & Remodels
Every room in our 1960's New England Colonial has received at least one makeover in the seven years we've lived here. Some makeovers are small and cost effective, while others have been full gut jobs…but they are all full of ideas to help you get inspiration for your next project!
Home Trends
Come discover the latest decorating ideas and trends to help refresh a space in your home or just to mix things up a bit!
Helpful Design Tips
Learn helpful tricks and tips to ensure your home decorating efforts are done right the first time!
DIY Projects To Try
Who doesn't love a good DIY? Whether you want to save money or just have the itch to get your hands dirty, these DIYs are sure to inspire you to try something new in your own home.
Cleaning & Organizing
My secret to a happy home is one that is clean and organized. I'm sharing my best tips, ideas and even some before and afters to help you get in the organizing spirit, too!