This post may contain affiliate links | For further details, please read our privacy policy
Gray Owl is one of Benjamin Moore's most popular gray paint colors. It's a lovely light gray with slight green-blue undertones.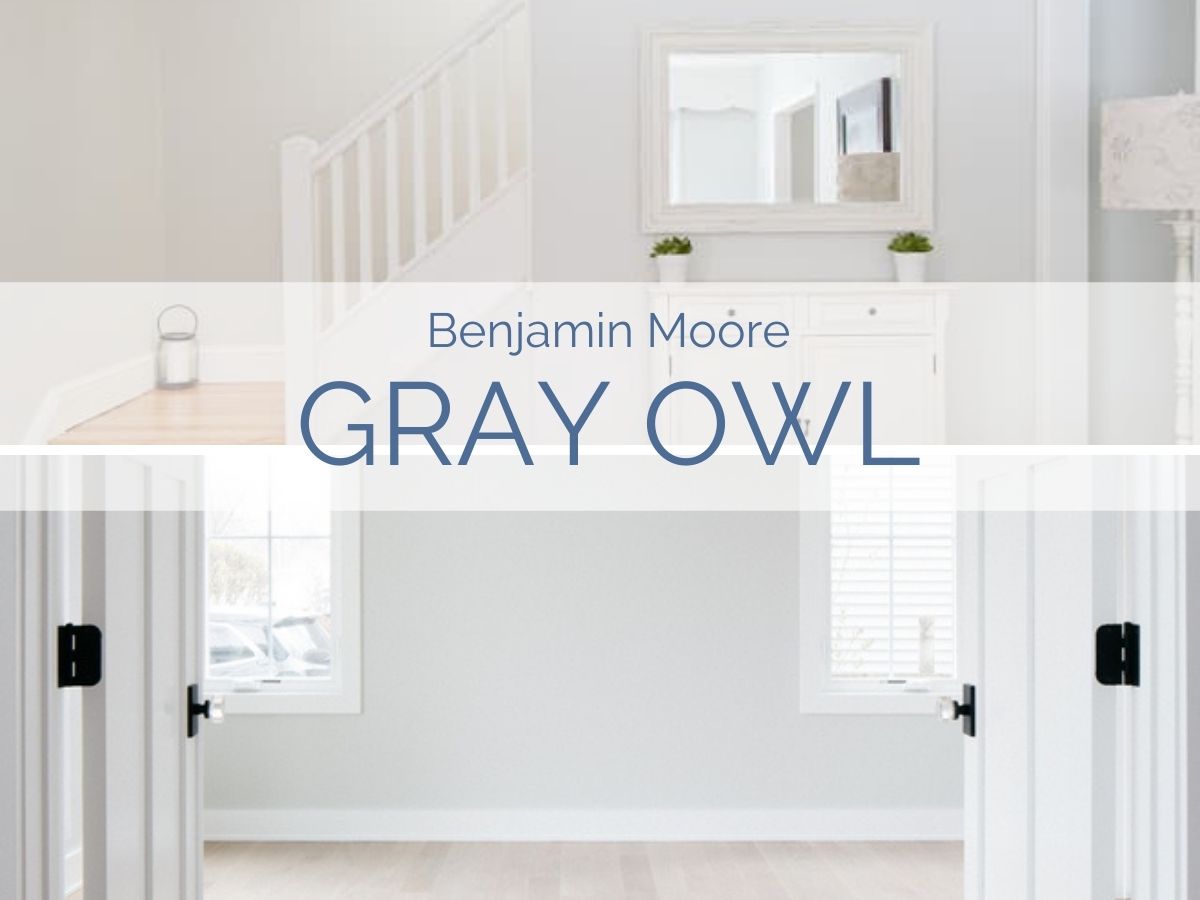 What Color is Gray Owl?

BM Gray owl is a light gray color that reads as a neutral-to-cool gray on the wall. It is one of Benjamin Moore's most popular shades of gray and brings a fresh and modern look to any room. It can lean slightly green or slightly blue depending on the light in the room as well as the surrounding furnishings.
Is Benjamin Moore Gray Owl Warm or Cool?
Gray Owl is a gray color with a green-blue undertone, so it is a cool paint color.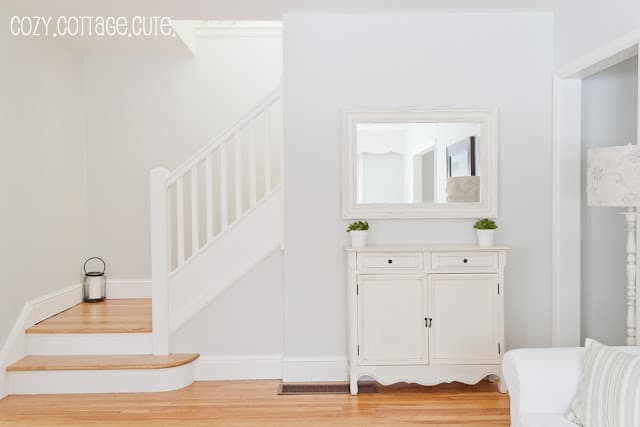 Is Gray Owl the Perfect Neutral Gray?
The ever illusive perfect gray paint color. I bet you've been searching high and low for it. I'm sad to tell you, that it doesn't exist. Sure, you may find a gray that's perfect for you – but it will have an undertone of some variety. You might love how it looks on your walls, but it may not look exactly the same on someone else's walls!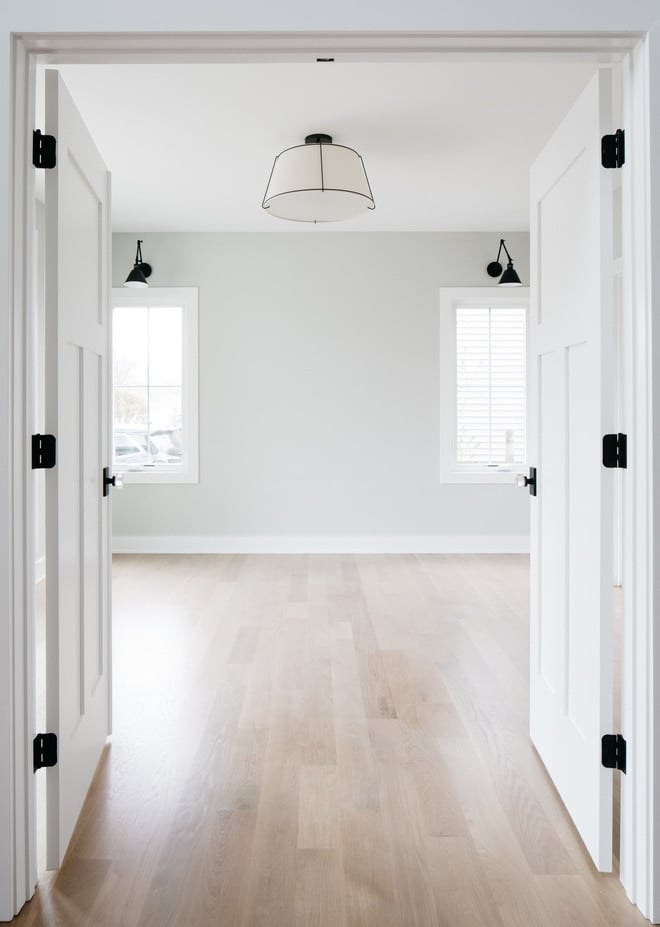 Gray Owl (2137-60 or OC-52 – same color, 2 different collections!) has been a very popular gray paint color for the past half decade, alongside Benjamin Moore's other popular gray, Stonington Gray. If you are looking for a gray paint color that adds some brightness, but is certainly still a gray, then this may be the paint color you're looking for.
In the past few years, the popularity of the cooler-toned grays has swayed in favor of warm grays as well as the uber popular greige paint color. Of course, many of you out there still love a cooler gray. They have a certain clean, modern look to them…when done right.
What Undertones Does Gray Owl Have?
Gray Owl has a soft blue-green undertone. While the green makes it warmer than some other "cool" grays, it will still look like a cool gray on your wall.
However, this blue-green undertone can be unpredictable, sometimes favoring the blue and other times favoring the green.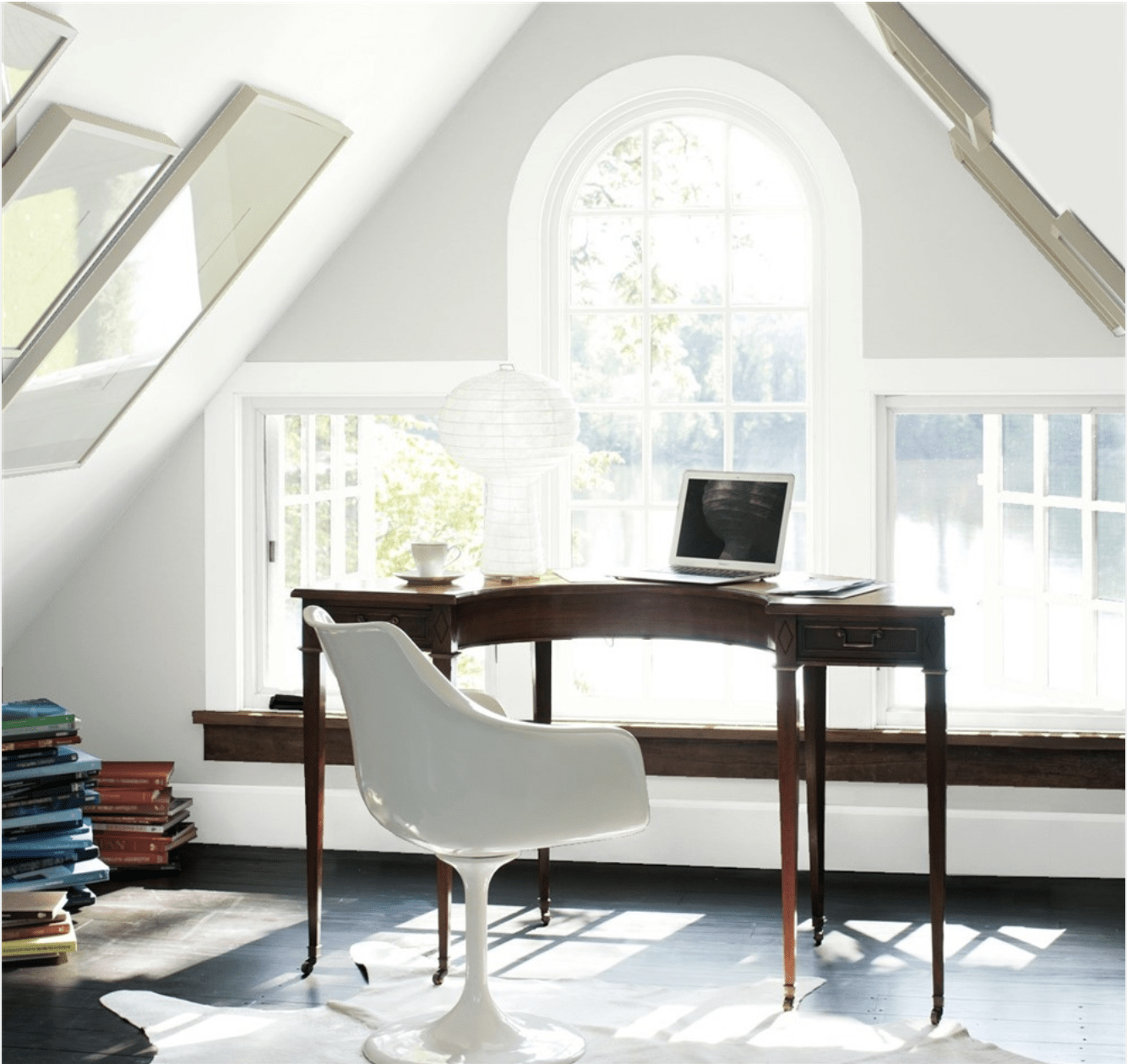 What is the LRV of Gray Owl?
Gray Owl has an LRV of almost 66. LRV, or Light Reflectance Value, is the number that refers to how light or dark a color is on a scale of 0-100. The closer the number is to 100, the lighter it is (white being the lightest). The closer the number is to 0, the darker it is (black).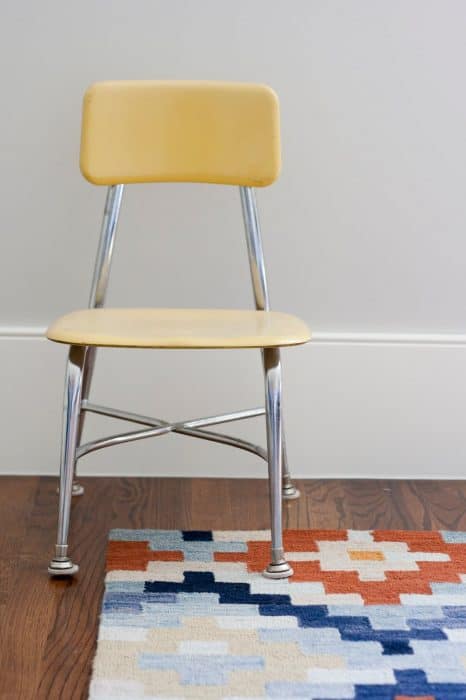 At almost 66, it has enough saturation that it is clearly gray, but it's also light enough that it won't feel heavy. If your room is really dark and you're hoping this will perk it up, it may not be light enough. Instead, try Benjamin Moore Paper White.
What Are The Best White Paint Colors With Gray Owl?
Choose a crisp, white trim color like Benjamin Moore Super White or Chantilly Lace.
Colors That Coordinate Well with Gray Owl
Gray Owl works well with a bright, beach vibe so cool colors in shades of white, green and blue work really well. If you are looking to do an accent wall, or an adjoining room in complementary color, Benjamin Moore Beach Glass makes for a beautiful coastal vibe or BM Philipsburg Blue adds striking contrast, while working with Gray Owl's inherent undertones.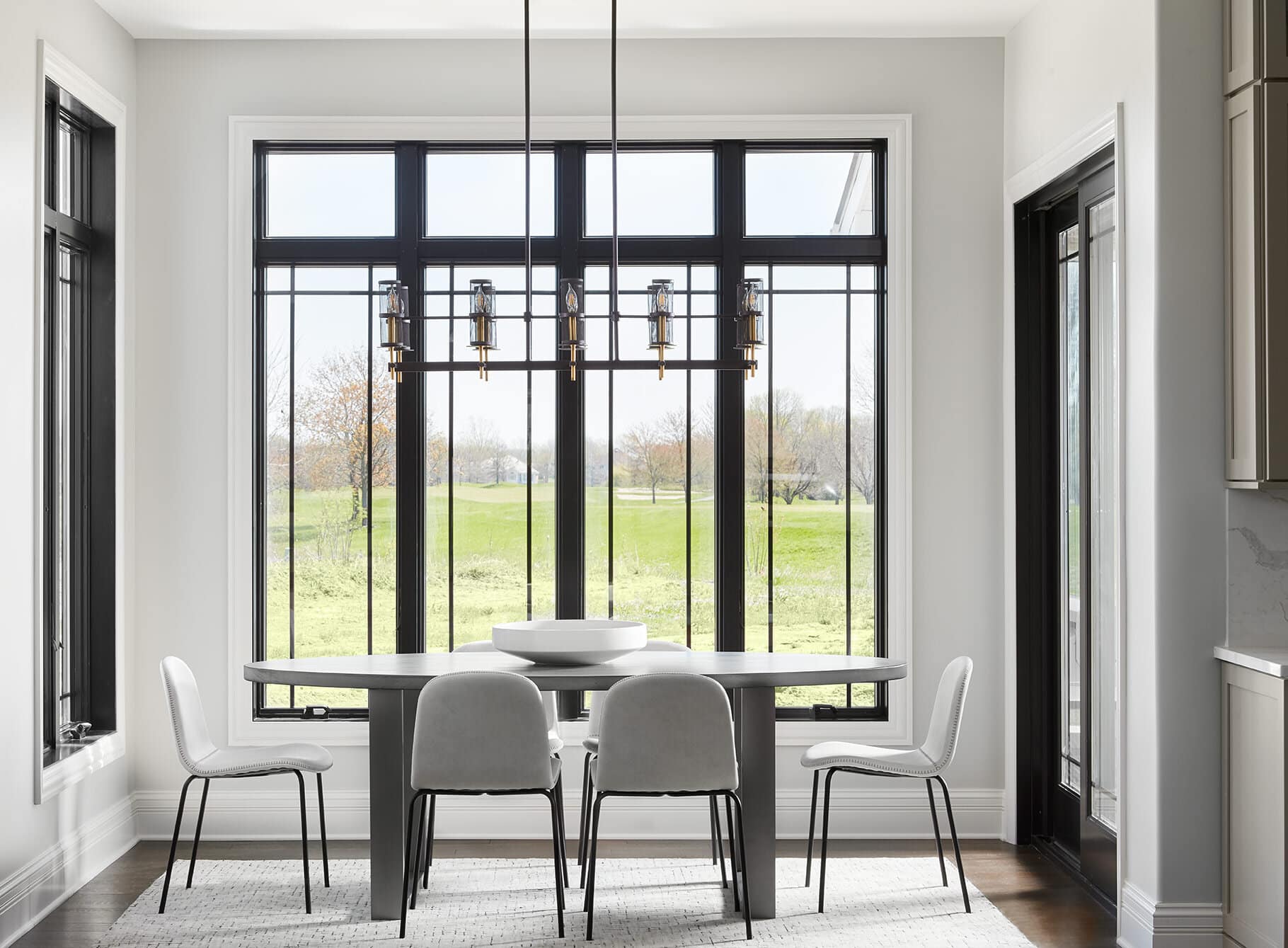 If you want to achieve a really modern look, pairing gray owl walls with black accents is really striking when done correctly.
The colors you choose alongside Gray Owl will also affect how it looks. Looking at the three images below, you can see how Gray Owl on the left, looks more gray or more green depending on the color it's paired with.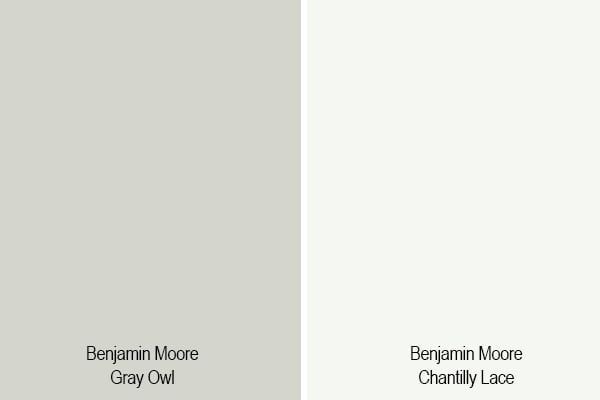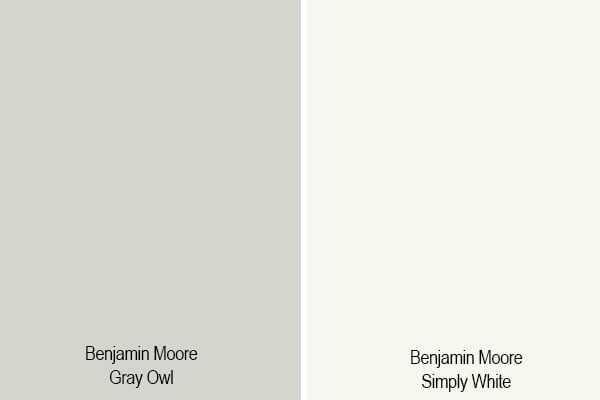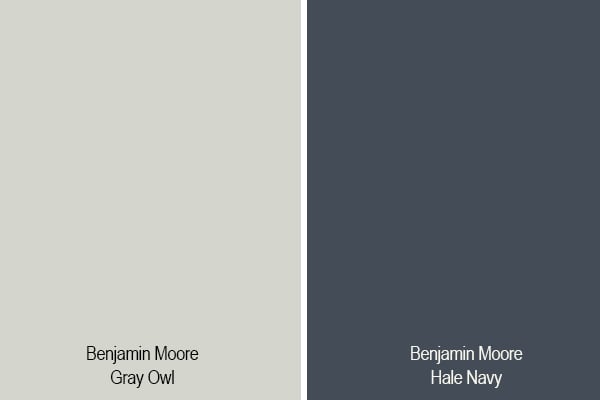 Where Should You Use Gray Owl?
Gray Owl is a great choice for many spaces – the kitchen, dining room, family room, hallway, bedrooms, and bathrooms. It looks beautiful on walls and on cabinetry. You could even use it as a trim color with white walls.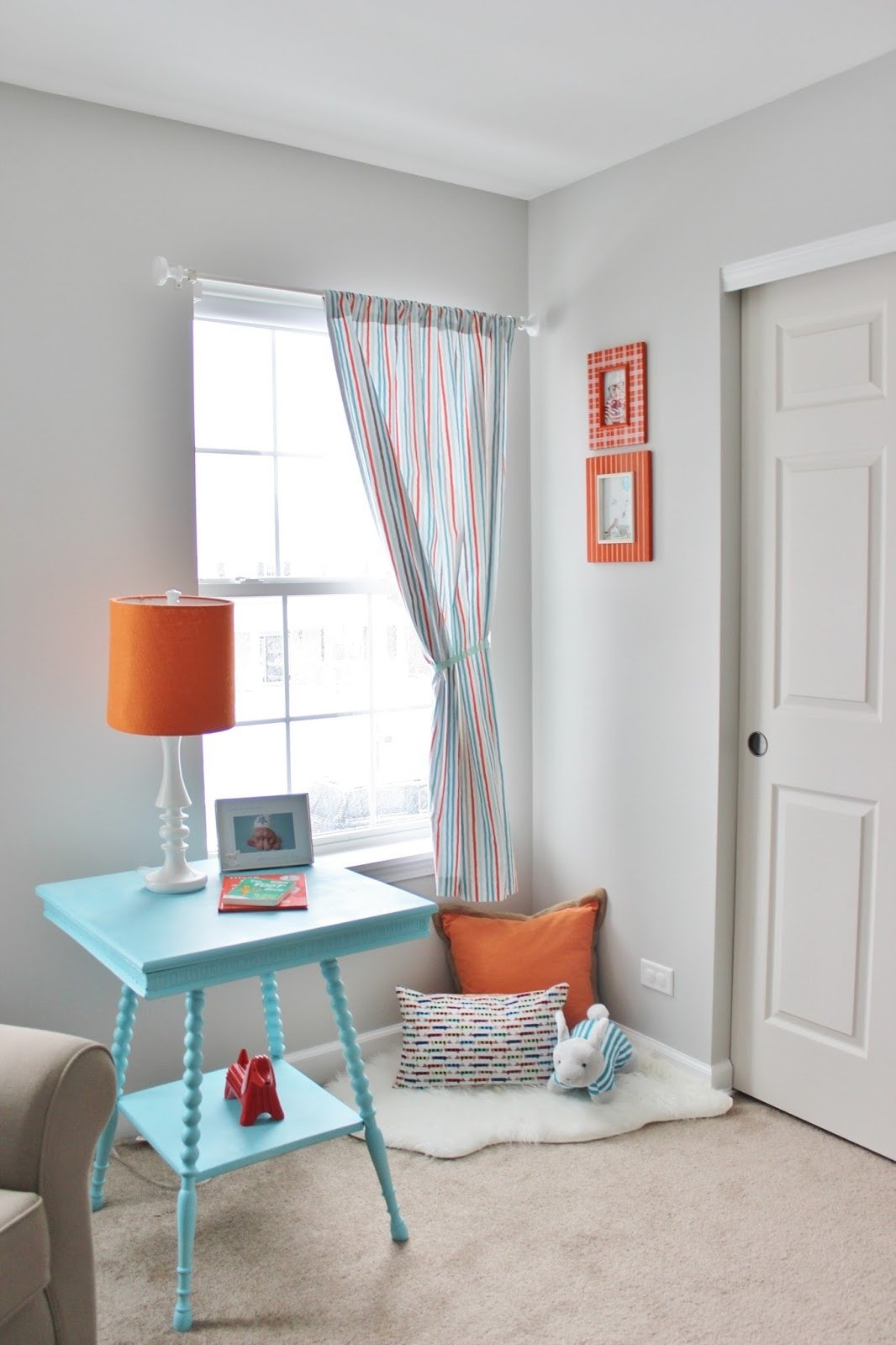 Is Gray Owl a Good Exterior Paint Color?
If you're looking for a light soft gray for your home's exterior, Gray Owl is a great choice. It pairs really well with a coastal color scheme of navy blue or greens, and even with black.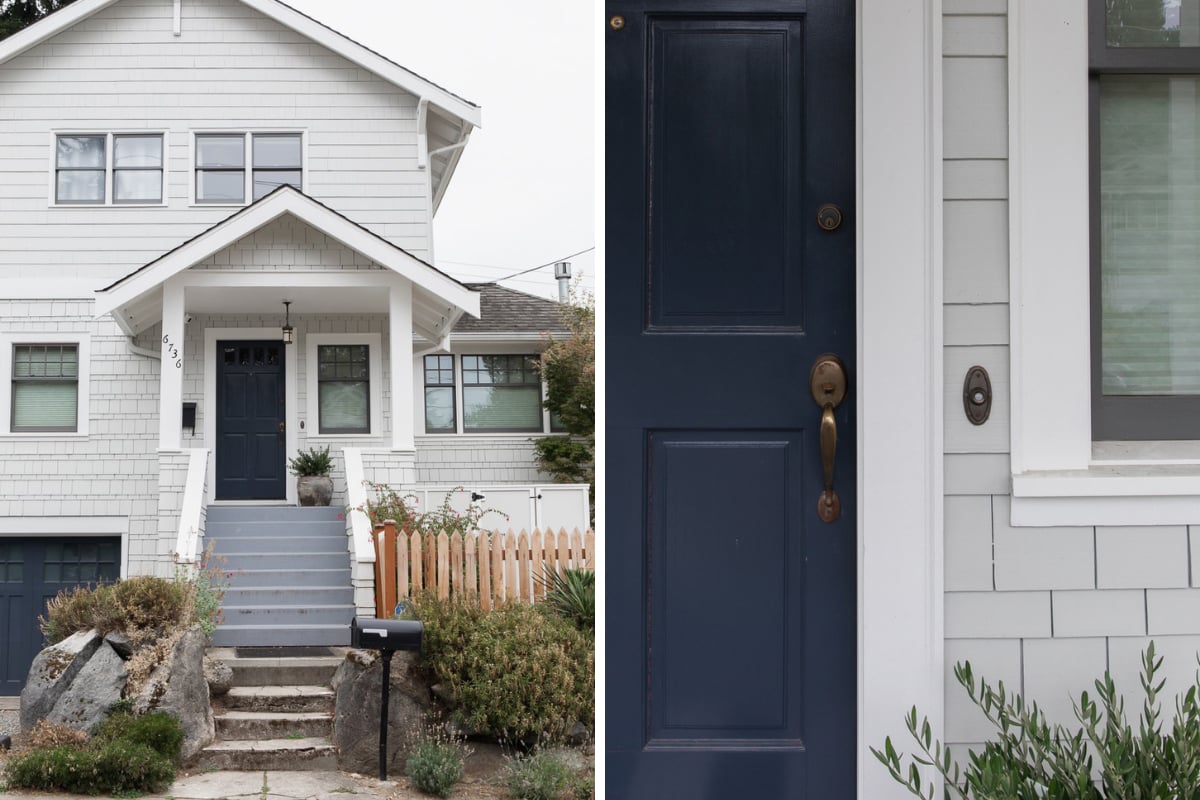 Just remember, because the exterior gets a lot of natural light, the color will appear lighter than it would indoors.
Gray Owl vs Stonington Gray
Stonington Gray is another equally popular gray from Benjamin Moore. If you are trying to decide between the two, there are a few distinct differences that may help with your decision.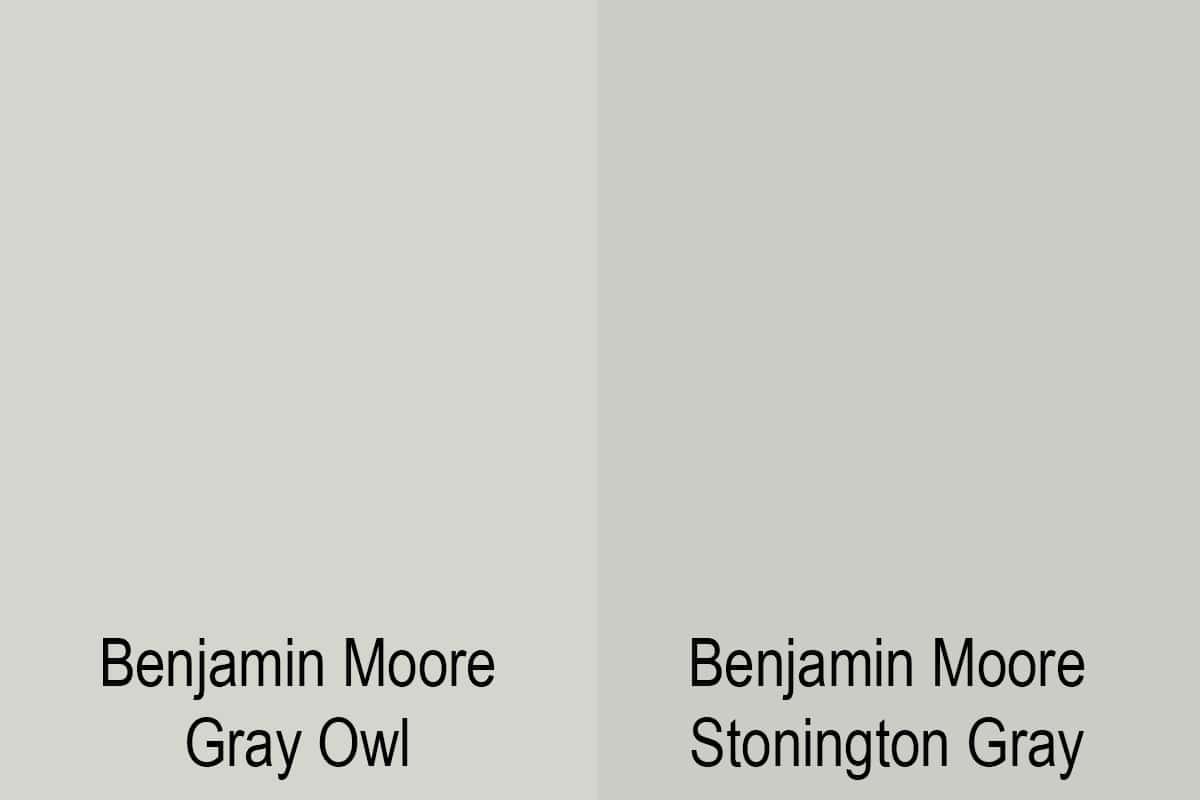 Gray Owl is a few shades lighter than Stonington Gray, with a more prominent green undertone. Gray Owl has more of a light, casual, almost beachy look, while Stonington Gray is a bit darker with a tendency to lean quite blue in cool light.
I find that Stonington Gray lends itself well to bedrooms as well as more masculine spaces.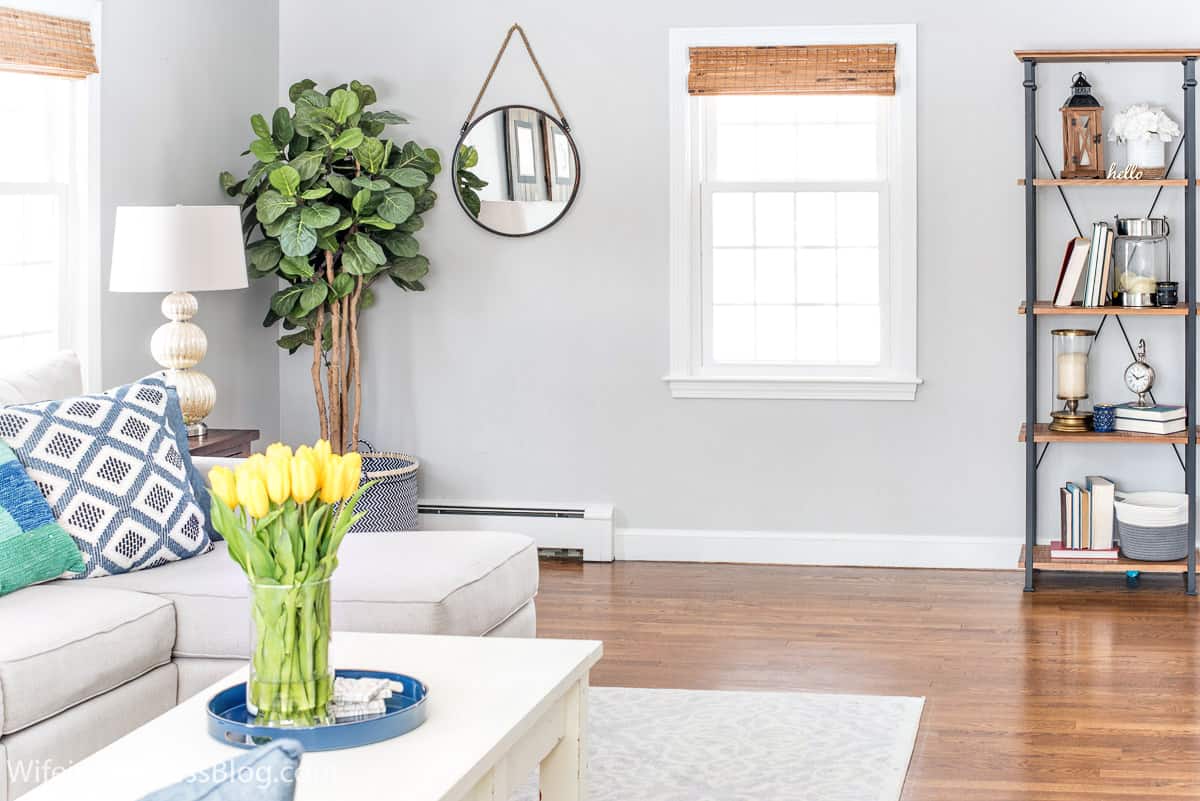 Gray Owl vs Classic Gray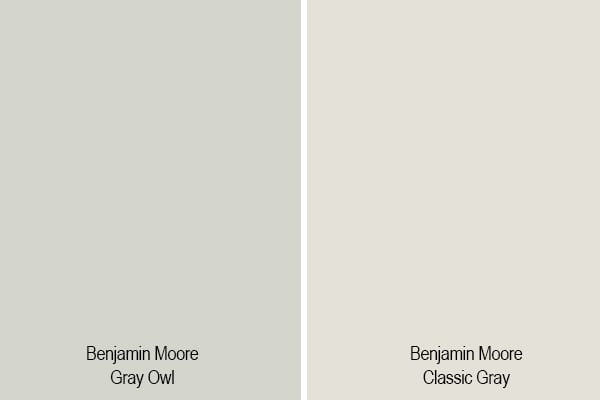 Gray Owl and Classic Gray are very different colors. Gray Owl is a light paint color with an LRV of 66. However, Classic Gray is considerably lighter in color; it's an off-white with an LRV of 73.6.
Gray Owl is a cool gray with a green-blue undertone. Classic Gray on the other hand is a warm gray with a soft beige undertone, that can sometimes lean a bit purple or pink. Classic Gray is a great choice for rooms with cool northern light where you don't want a blue undertone.
Gray Owl vs Revere Pewter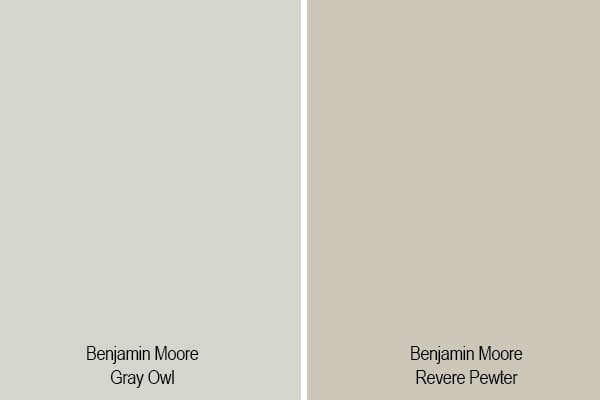 Benjamin Moore's Gray Owl and Revere Pewter are both popular neutral paint colors, but they each possess distinct characteristics that set them apart. Revere Pewter is a warm, light to medium gray-beige, often referred to as a "greige." It has an LRV of 55.4, making it a darker gray than Gray Owl.
Its warm undertone leans more towards beige, making it appear cozier, and it can occasionally pull a slight taupe or muddy green in specific lighting conditions.
While both colors are versatile, Gray Owl might be better suited for spaces where a fresh and airy feel is desired, and Revere Pewter shines in spaces where a cozy, welcoming ambiance is the goal.
Gray Owl vs Collingwood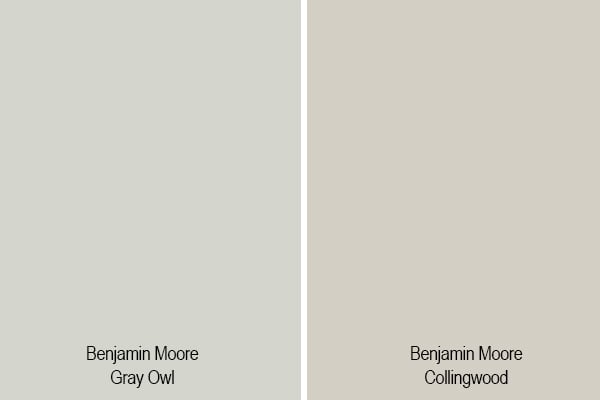 Collingwood is a slightly darker light gray with rosy undertones and an LRV of 62, lending it a warmer aura. While Gray Owl can sometimes skew blue or green in certain lights, Collingwood might reveal subtle pinkish hues.
Gray Owl suits spaces desiring a crisp gray look, whereas Collingwood offers a hint of warmth.
Gray Owl vs Wickham Gray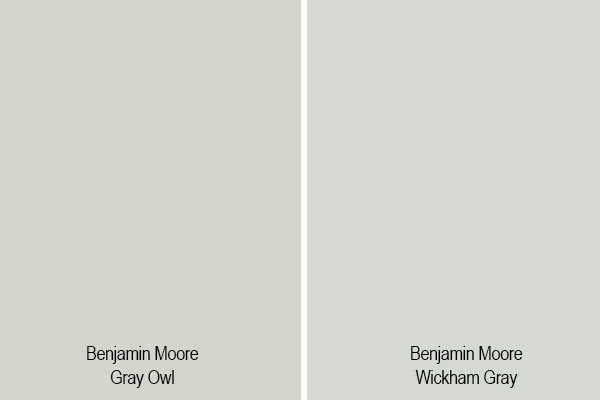 Owl is a soft, light gray that carries subtle blue and green undertones, presenting an LRV of 65. This gives it a fresh, airy essence, perfect for spaces that need brightness.
Wickham Gray, on the other hand, leans more distinctly towards a soft blue undertone, giving it a serene and spa-like quality.
While both colors are adaptable and light, Gray Owl has a broader neutral range, while Wickham Gray's blue undertone can become more prominent in certain lighting.
When choosing between the two, it's vital to consider the desired ambiance: Gray Owl offers a neutral freshness, whereas Wickham Gray provides a calming, slightly cooler feel.
Gray Owl vs Repose Gray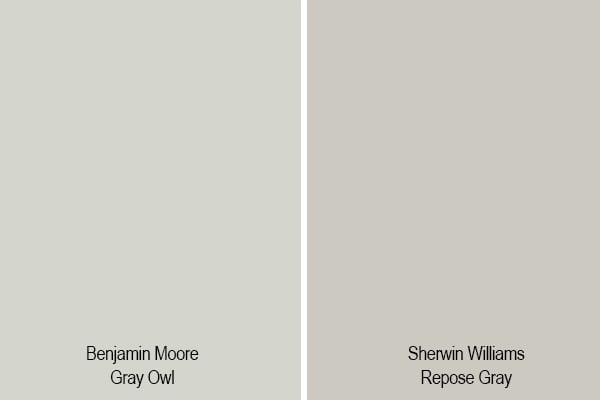 Benjamin Moore's Gray Owl and Sherwin Williams' Repose Gray are two sought-after neutral paint colors, each with its distinct qualities.
Gray Owl is a soft, light gray with subtle blue and green undertones, characterized by an LRV of 65. It offers a fresh, airy feel, versatile for various spaces.
In contrast, Repose Gray by Sherwin Williams leans towards a true warm gray, presenting a more neutral backdrop without leaning too heavily on specific undertones, though it can occasionally pick up a subtle purple, green hint in certain lighting conditions.
When comparing the two, Gray Owl might lean slightly cooler because of its blue-green nuances, while Repose Gray provides a balanced warmth. Both shades are adaptable, but the choice between them often hinges on the desired undertone and ambiance for the space
Gray Owl vs Agreeable Gray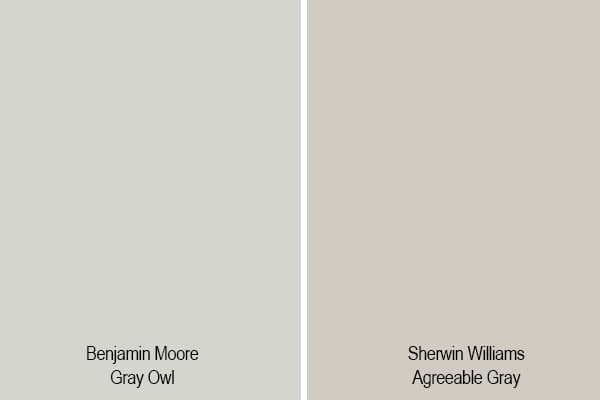 Agreeable Gray from Sherwin Williams is a warm greige (gray + beige) that leans towards a light beige with a touch of gray, making it warmer than Gray Owl.
Agreeable Gray's balanced warmth is often considered one of the most neutral paint colors available, versatile for nearly any space. When comparing the two, Gray Owl has a slightly cooler vibe due to its blue-green undertone, while Agreeable Gray has a cozier, warm undertone.
How Lighting Can Affect Gray Owl
Lighting is one of the main factors contributing to how a paint color will look, and can completely change how a color looks because it can make undertones more apparent.
So before choosing paint color, determine the exposure of your room and then decide how that may impact the color you're choosing.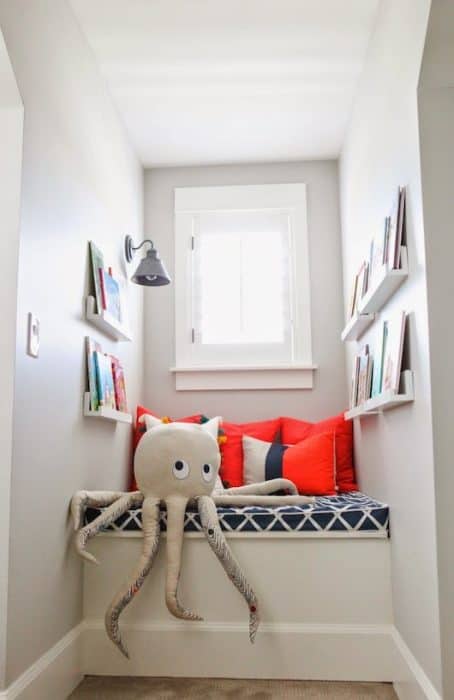 North-facing rooms: These rooms often showcase a cooler, gray cast. Lighter paint shades may seem subdued, while richer, dark shades can stand out, accentuating the room's cool ambiance. When painted with Gray Owl, expect its blue/green undertones to be prominent.
South-facing rooms: These rooms enjoy warm light throughout the day. South-facing light is quite versatile and accommodating to both warm and cool tones. As the light intensifies any warmth in these paint shades, a paint color will a warm undertone will look even warmer. Really light paint colors can look washed out.
West-facing rooms: The light starts off cool in the morning, becoming warmer and more vibrant by the late afternoon or early evening — the time when these rooms are most illuminated. The red-orange tint of the afternoon light can make warm colors seem overpowering. Yet, if you're using the room mainly during mornings, colors will be less intense due to the cooler light. In these rooms, Gray Owl will present a cooler hue in morning hours.
East-facing rooms: These rooms receive a yellow-orange toned light in the morning, making them brighter, but the light becomes cooler as the day progresses, which amplifies blue undertones.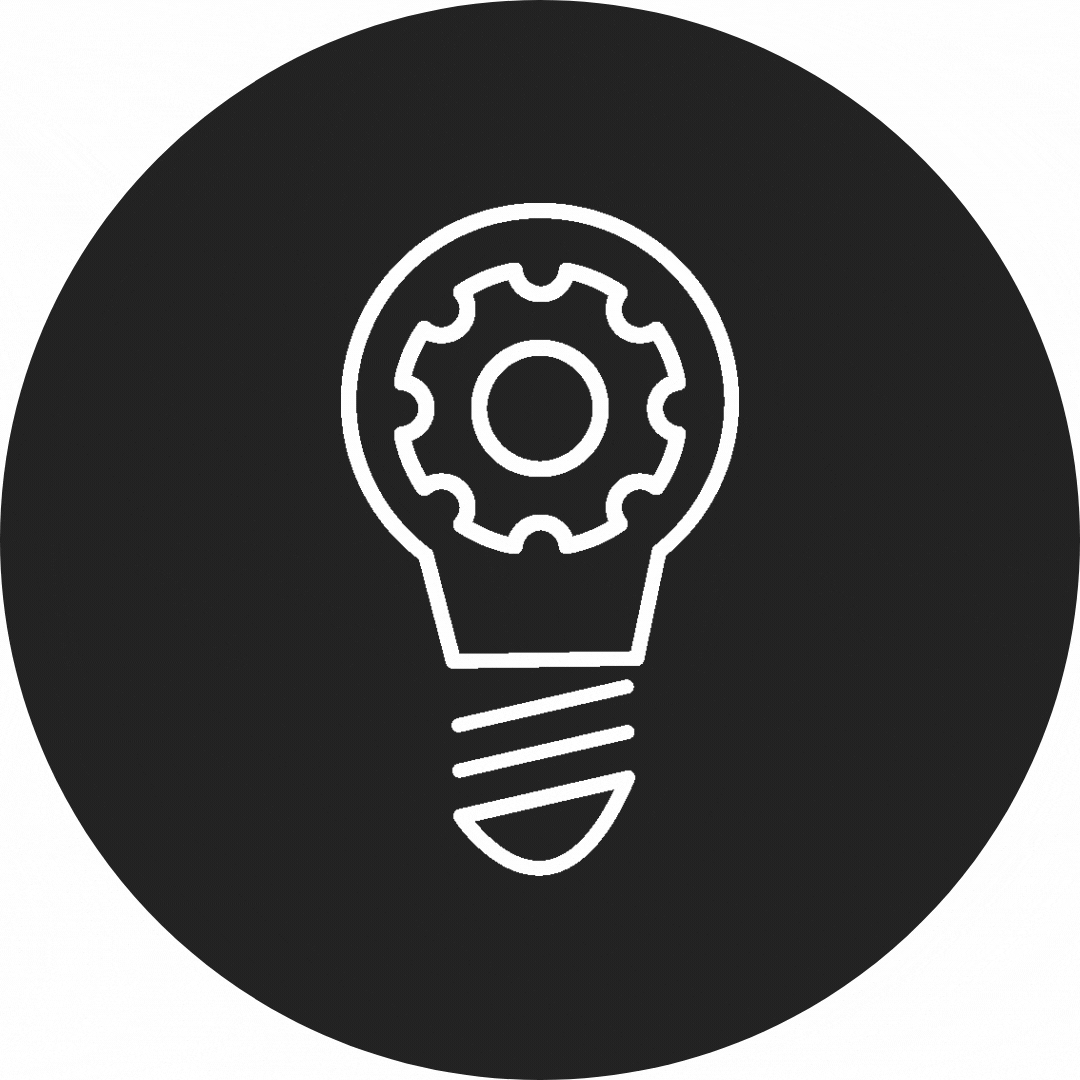 Frequently Asked Questions
To Summarize:
Description: Gray Owl is a light gray paint color by Benjamin Moore with slight green-blue undertones. It offers a fresh, modern look suitable for any room.
Warmth: It's categorized as a cool gray due to its green-blue undertones.
Popularity: Gray Owl has been a popular choice for about half a decade and competes with other favorites like Benjamin Moore Stonington Gray. Cooler grays are currently being rivaled by warm grays and greiges.
Undertones: Gray Owl has a soft green undertone that can also appear blue in certain lighting conditions.
LRV (Light Reflectance Value): Gray Owl has an LRV of almost 66, which means it's on the lighter side.
Color Combinations: It pairs well with crisp white trim colors like Benjamin Moore's Super White or Chantilly Lace. Beach Glass and Philipsburg Blue are good complementary shades, and black accents can enhance a modern look.
Usage: Suitable for various spaces, including kitchens, dining rooms, hallways, bedrooms, bathrooms, and exteriors. It pairs well with coastal color schemes.
Comparisons:

Stonington Gray: Darker than Gray Owl with a stormy blue undertone.
Classic Gray: An off-white warmer gray with an LRV of 73.6.
Repose Gray (Sherwin Williams): A true warm gray.
Agreeable Gray (Sherwin Williams): A warm greige, warmer than Gray Owl.

Impact of Lighting: North-facing rooms can highlight Gray Owl's blue/green undertones, while south-facing rooms provide warmth. West-facing rooms may see cooler hues of Gray Owl during morning hours, and east-facing rooms amplify blue undertones as the day progresses.
Final Thoughts on Benjamin Moore Gray Owl
Clearly, Gray Owl is popular for a reason. If you're looking to achieve a fresh, clean looking gray on your walls, I think you will love it. Like any gray paint color, don't let the undertones scare you – they are what make this paint color so exciting!
You'll notice that this particular gray works well with wood tones as well as the more commonly used white. In fact, from what I can tell, it works beautifully with all tones and in all different lighting conditions. This isn't always true for a light-to-medium gray like this, so that's something that makes Gray Owl special!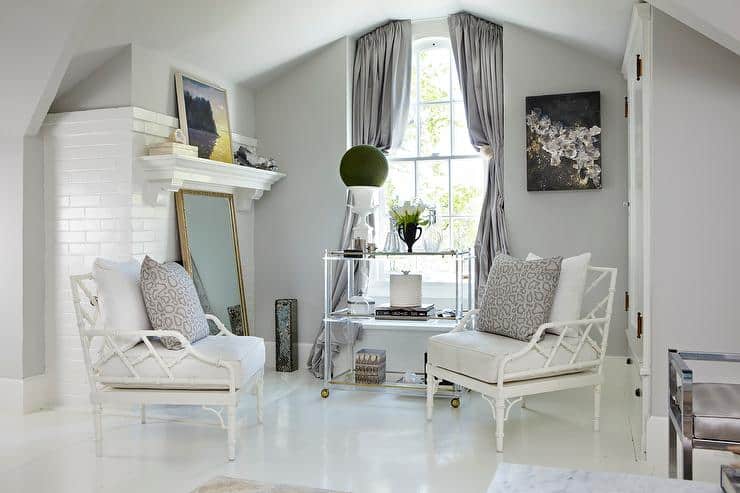 Don't Forget…
Don't forget – no matter what you've read or photos you've seen online, it's really important to sample paint colors in your home before committing!
Samplize provides real paint samples that are easy to move around your home, and cheaper than buying a gazillion paint pots! It's the only way I buy paint samples.
Use code JENNAK10 at checkout and get 10% off your order
Coupon entitles all customers to 10% off the entire order with no minimum purchase requirement. This is a one-time use coupon and it cannot be combined with other discounts.
Have I persuaded you to choose Owl Gray for an upcoming paint job? Or have you already used Gray Owl in your home? Do you have a paint color that you absolutely swear by? I'd love to hear from you!