Sherwin Williams Passive is a modern, cool toned gray paint color that works with a variety of decorating styles.
What color is Sherwin Williams Passive?
Sherwin Williams Passive is a pretty lighter gray color which can be fairly versatile in your home. The clue is in the name here, this paint color is subtle, relaxing and very passive!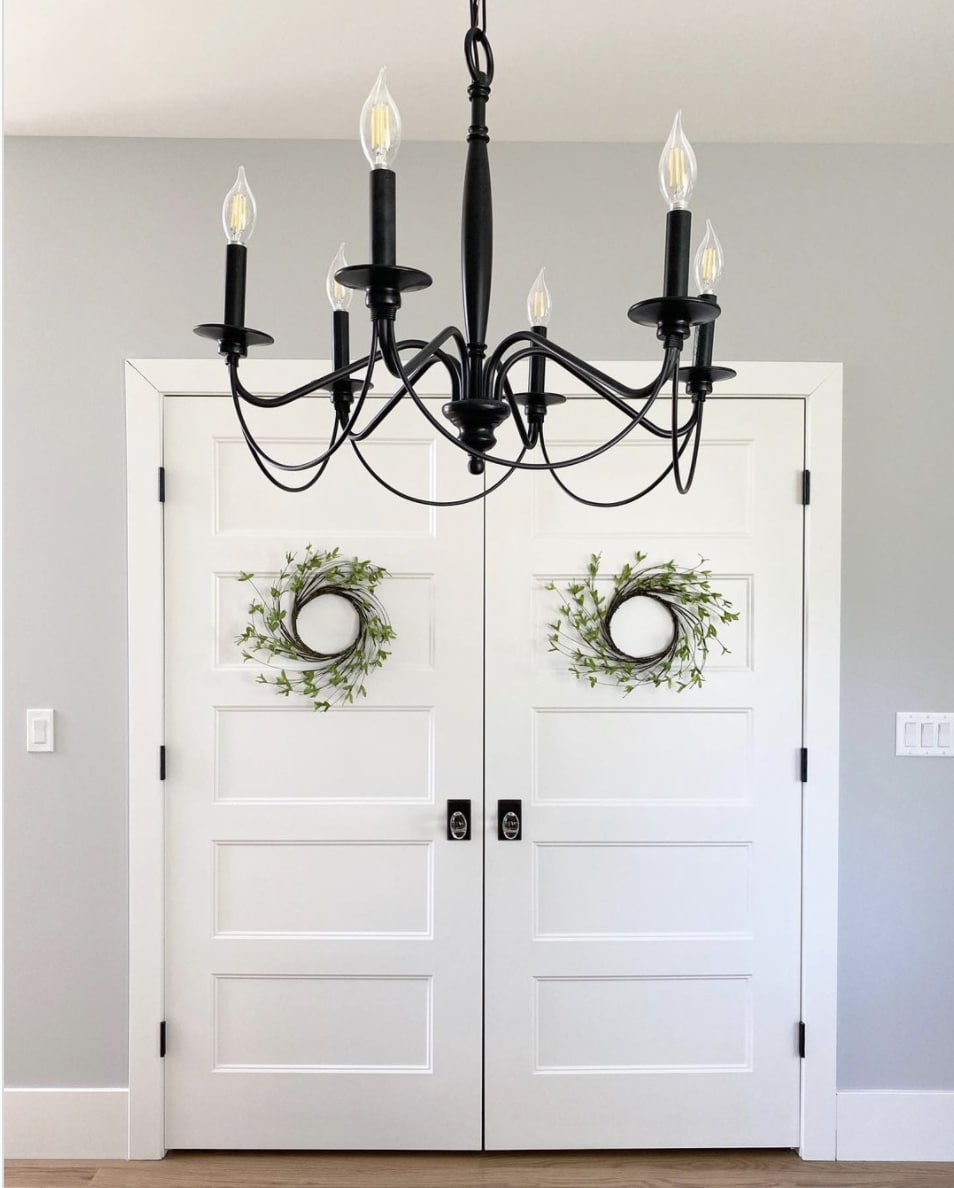 Is Passive a Cool or Warm Color?
Passive is definitely on the cooler side – not so icy that it will make you feel freezing (thanks to its slight purple undertone) but this is definitely one you don't want to choose if you are looking to add warmth to a room.
What is the LRV of Passive?
Passive has an LRV of 60 meaning it is on the lighter side, but definitely the darker side of light if that makes sense.
Due to Passive having slightly more depth to it – it will definitely suit a room with an average to good amount of natural or artificial light.
Passive can tend to look dull and flat in a darker room, particularly if it's a north facing or east facing.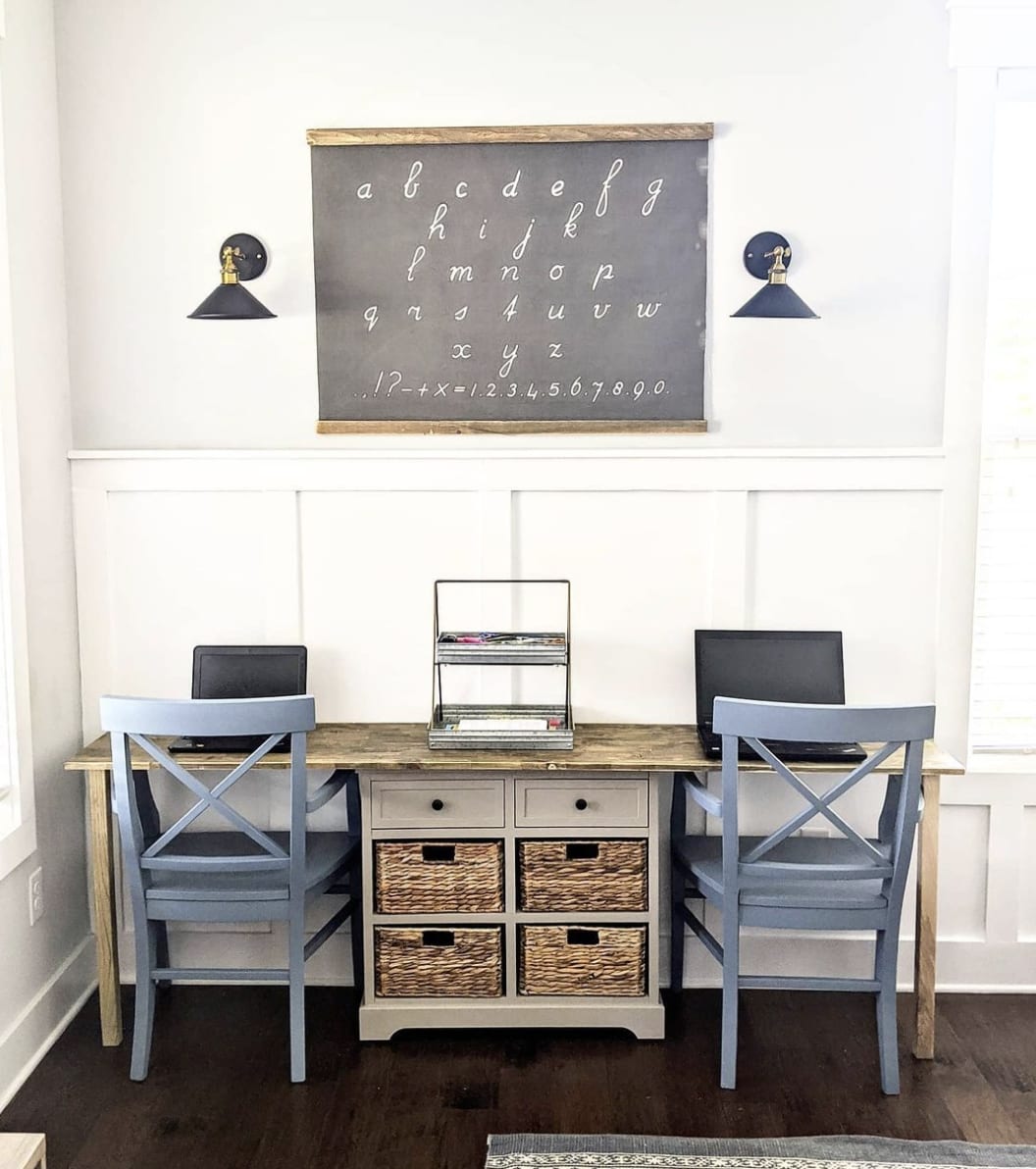 What are Passive's Undertones?
Passive has a wonderful range of undertones. This color tends to lean more towards purple and blue but in some lights it will show up a slight green too.
As mentioned before, even with this large range of undertones, passive does tend to have an overall cool impression. Not freezing, but definitely cool.
What's The Best Way to Use Passive?
This paint color looks best in a well lit room. In a darker room this will tend to look too cool and flat.
Passive would look beautiful in a bathroom or bedroom as its a subtle, relaxing and calm color.
Make sure to go for cool white trim to really make the most of that calm, airy feel.
A good choice would be Sherwin Williams Extra White, or Sherwin Williams Pure White (which pretty much works with any wall color!).
Pairing it with warmer colors will undoubtedly bring out an unwanted blue undertone.
Passive vs Repose Gray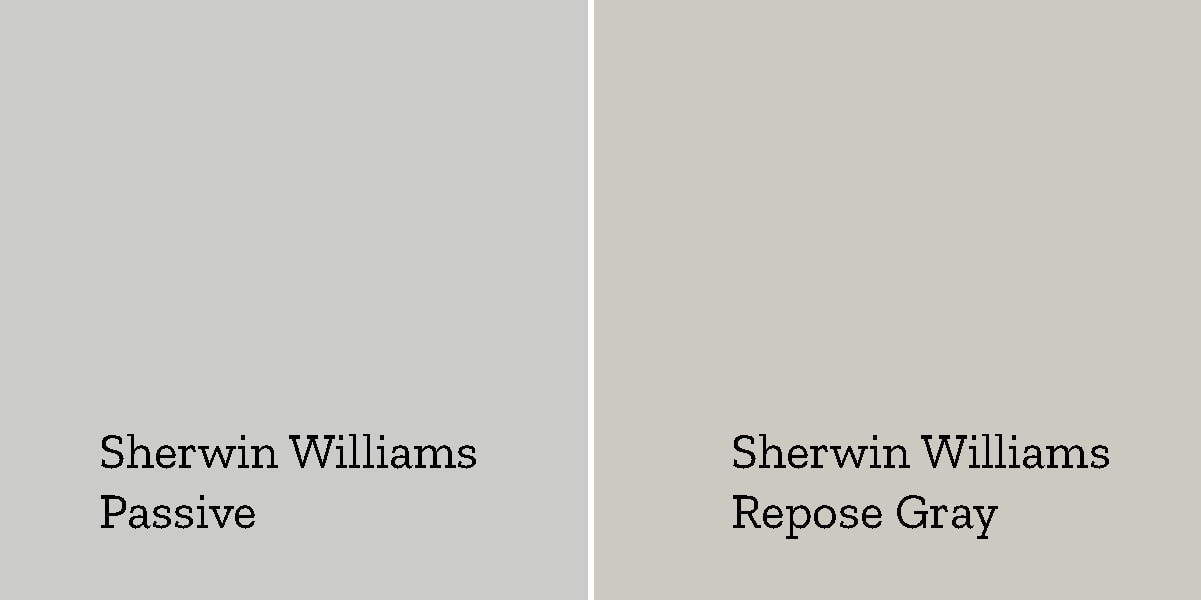 Remember, Passive Gray is a cool toned gray – so if you are looking for a gray or greige (which is a warmer tone) then it's not the right color for you.
If you need warmth, Repose Gray is a wonderful alternative. It has a beautiful mix of grey, brown, taupe and a little dash of purple meaning it will inject some warm into your space, while still looking gray.
Passive vs Agreeable Gray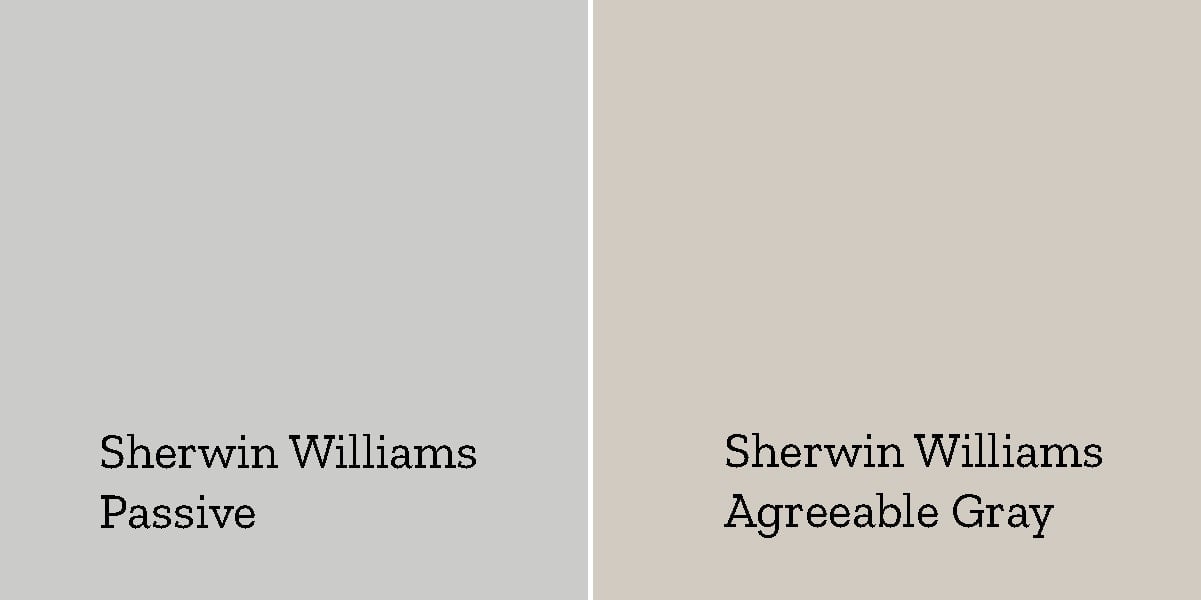 Agreeable Gray is another great option if you are looking for a grey or greige which will on inject some warm.
Agreeable Gray is a bit warmer than Repose Grey – so a tiny bit less gray and little bit more beige. It all comes down to taste at the end of the day, both alternatives are beautiful and very versatile.
Is Passive a Good Exterior Paint Color?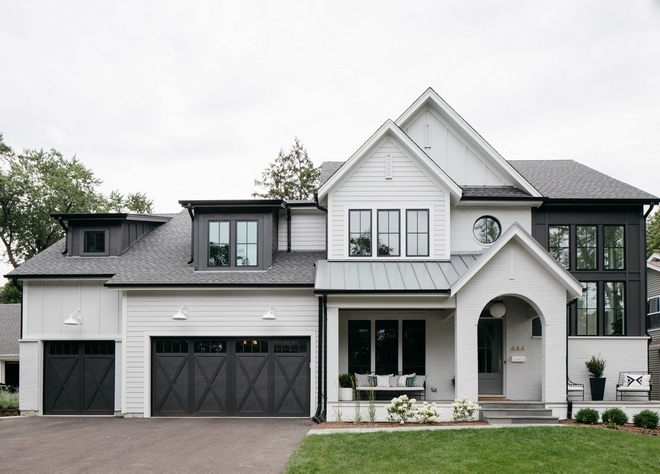 Alone, Passive is a very light gray color that can get lost on siding. However, when paired with black accents it's the perfect light gray paint for exteriors.
Final Thoughts
Passive is a wonderful light gray paint color best for areas in your home with really good light.
It has a wonderful calm, airy feel, but do stay clear if you are looking to add warmth to your home as this will not be the right color for that!
Don't Forget To Always Use Real Paint Samples!
Don't forget – no matter what you've read or photos you've seen online, it's really important to sample paint colors in your home before committing!
Samplize provides real paint samples that are easy to move around your home, and cheaper than buying a gazillion paint pots! It's the only way I buy paint samples.
Use code JENNAK10 at checkout and get 10% off your order
Coupon entitles all customers to 10% off the entire order with no minimum purchase requirement. This is a one-time use coupon and it cannot be combined with other discounts.