Classic Gray is a muted and subtle shade of gray that adds a freshness and warmth to any room. It is best paired with a clean, crisp white trim.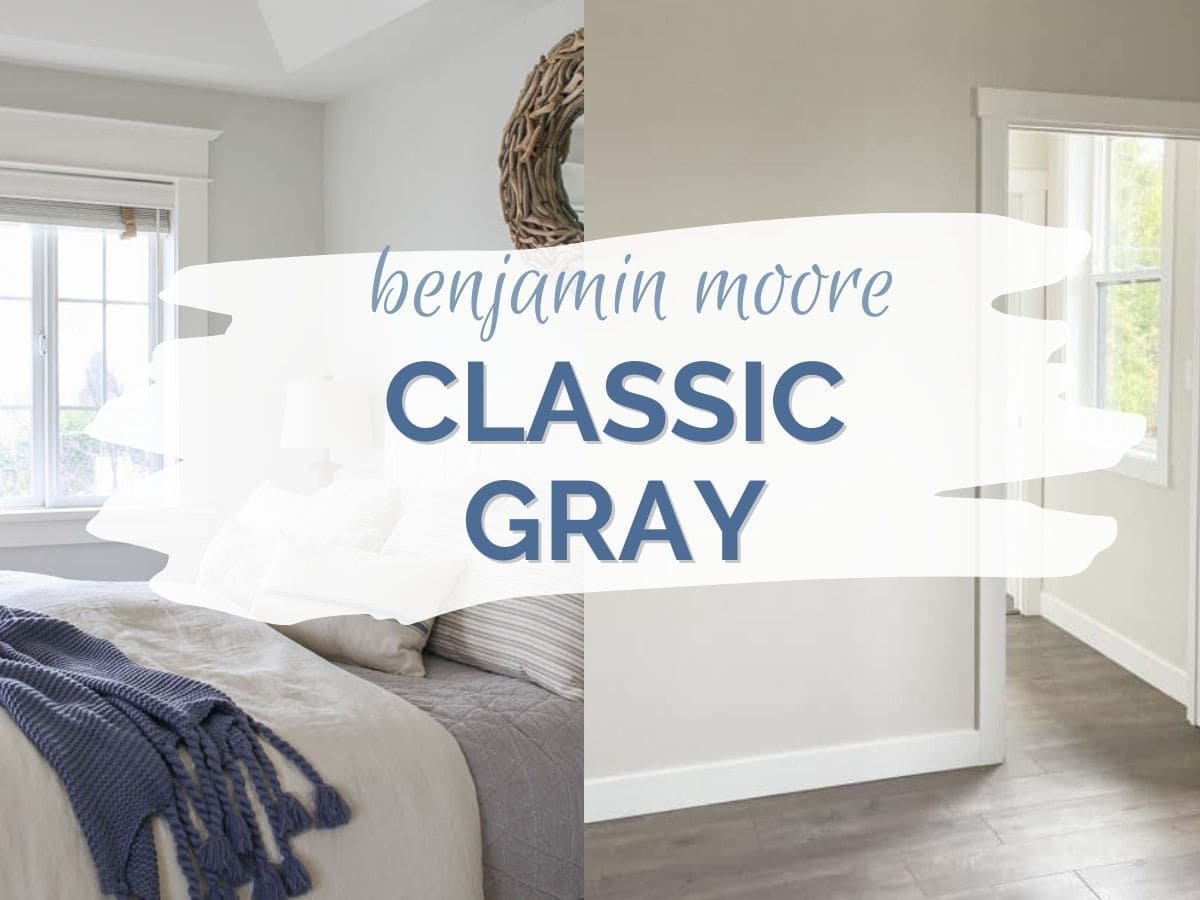 What color is Classic Gray?
Classic Gray is, as the name suggests, a shade of gray paint. However, it's not your regular run-of-the-mill gray, as it more closely resembles a warm off-white.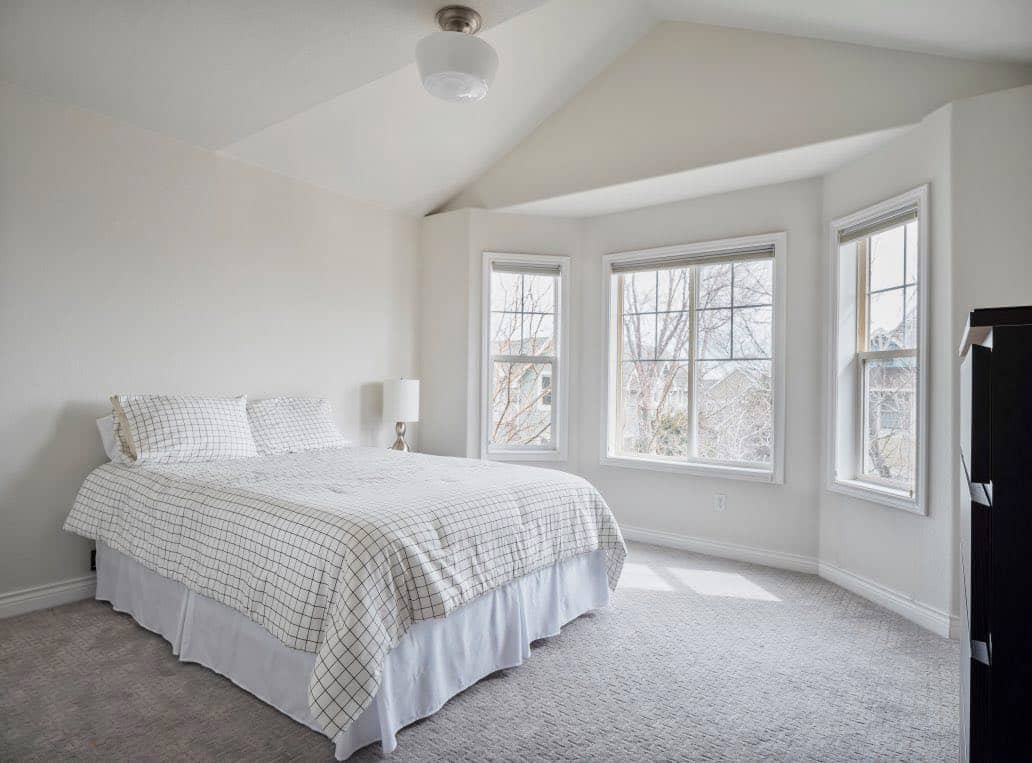 What is Classic Gray's LRV?
Light Reflectance Value (LRV) is an indicator of the amount of light that is illuminated by a light source. A higher value (closer to 100) means that a color will reflect more light back at you whilst a lower value (closer to 0) means that a color will appear darker, or absorb more light.
Classic Gray's LRV is 74 – meaning it is classed as an off-white. Due to Classic Gray being so light – its probably not a good choice for a super bright room as it'll wash out.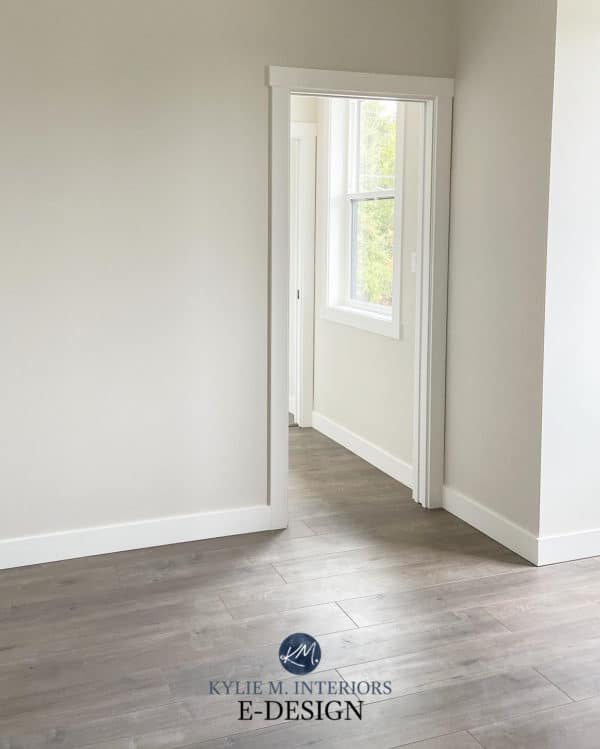 If you have a dark room you'll find this will look a bit dull and drab unless you have artificial lighting – that is definitely the key to opening up dark spaces!
Classic Gray looks its best in a medium lit room, where the light doesn't wash it out and its color can really be appreciated.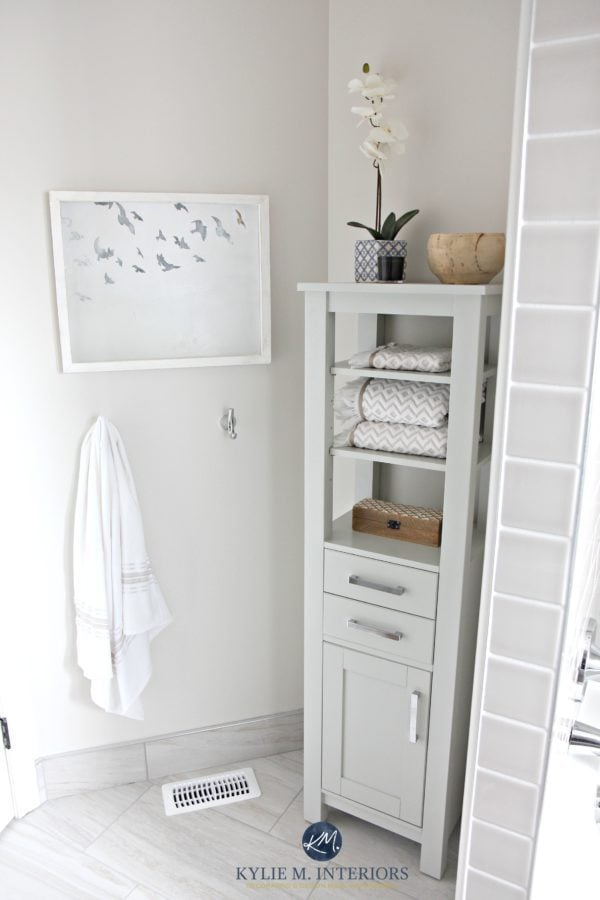 What are Classic Gray's Undertones?
Classic Gray has warm undertones of purple and sometimes a soft pink. Due to Classic Gray being an off-white – it may sometimes reflect other undertones depending on its environment. For example if you have a lot of greenery outside – it may flash ever so slightly green.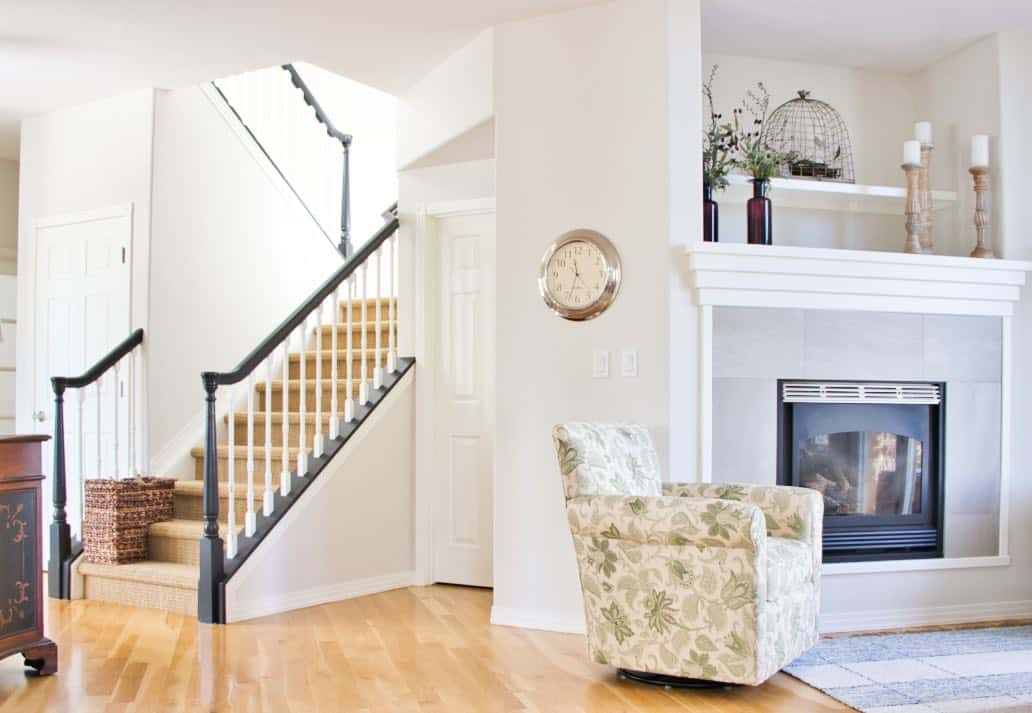 Is Classic Gray Warm or Cool?
Classic Gray is a warm toned gray color thanks to its wonderful undertones which tend to favour purple and sometimes a soft pink.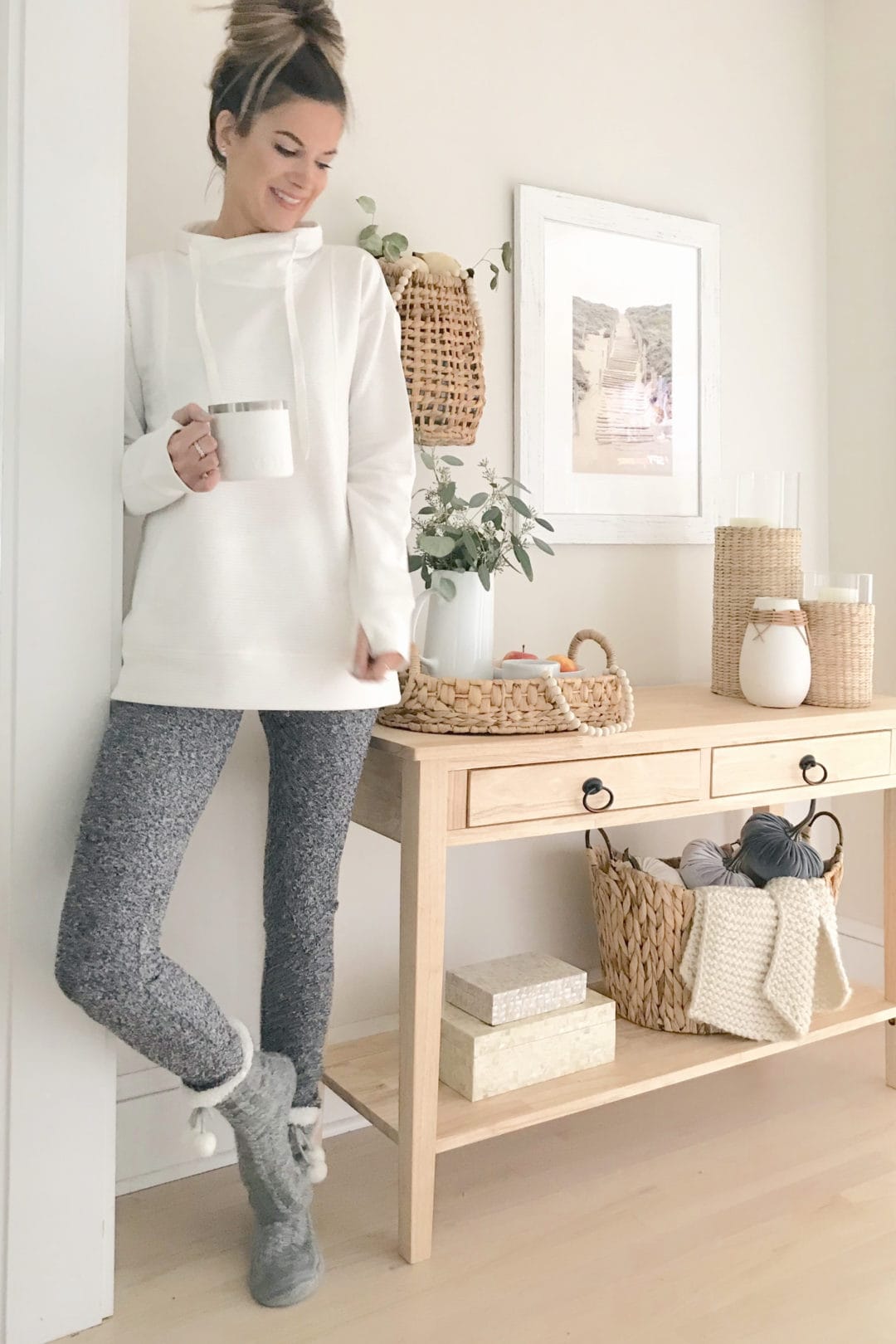 BM Classic Gray vs BM Gray Owl
Gray Owl and Classic Gray are vastly different colors. If you're looking for a soft, warm off-white then Classic Gray is a good choice. If you decidely want more of a gray color, then Gray Owl may be an option.
Benjamin Moore Gray Owl is a gray with an undertone of blue and green. It has an LRV of 65 so it will nicely reflect light into the room.
Classic Gray is definitely a warmer tone than Gray Owl however if you are looking for a popular cool tone gray which has a bit of depth – Gray Owl may be a good choice for you!
Stonington Gray (blue undertone) and Repose Gray (warm taupe/green undertone) are two other very popular choices for gray paint color. Below, you can see how all three colors compare against Classic Gray.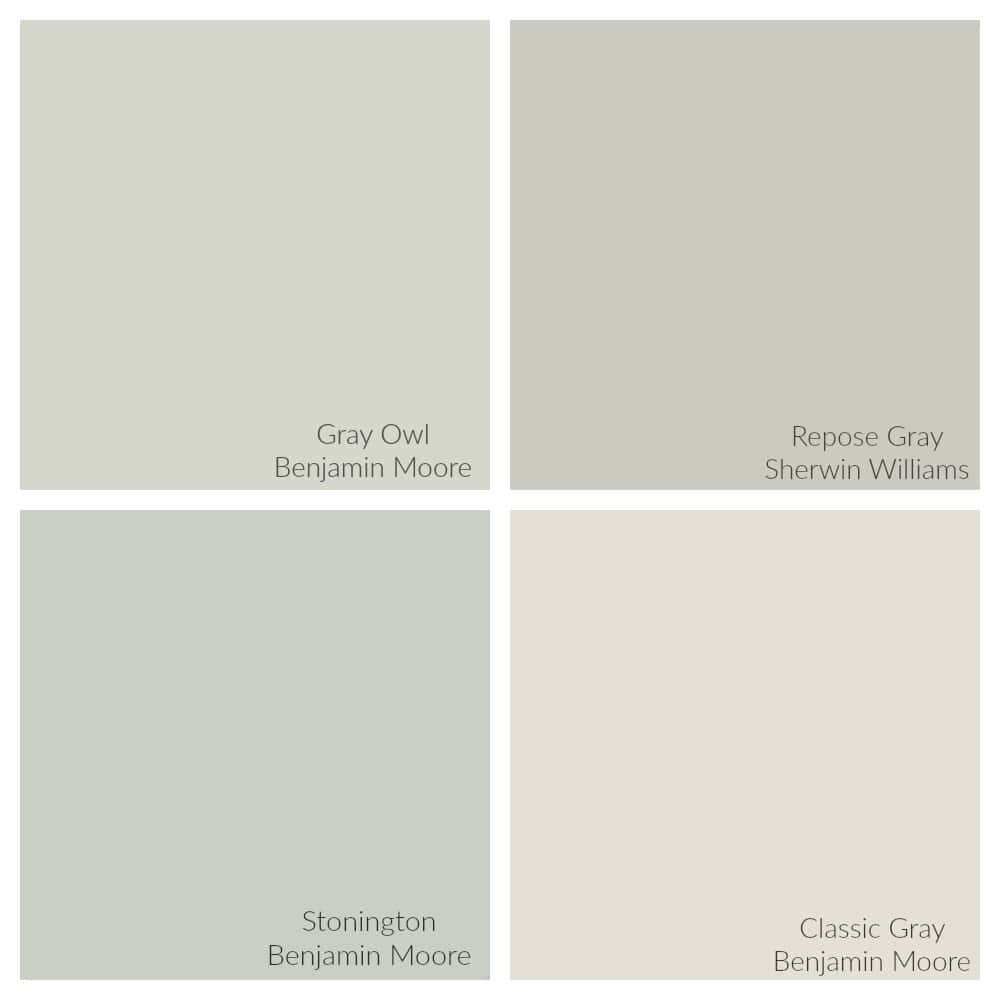 If you like the subtle color that Classic Gray brings but want a color with a little more "gray" in it, then BM Paper White will be another excellent choice.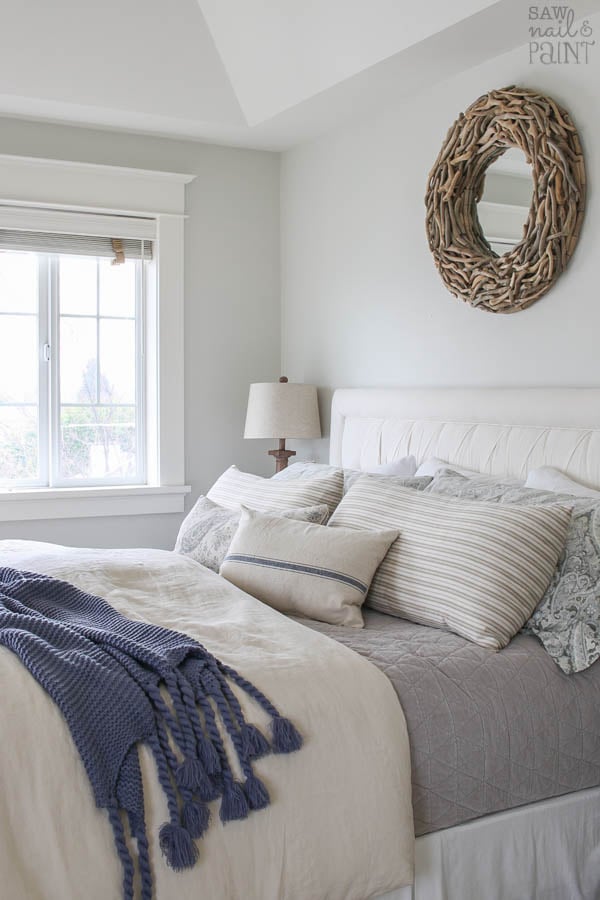 Final Thoughts
If you want a really light, bright and fresh color, Classic Gray truly is a classic. It adds soft warmth in any room you paint with it. It looks modern and clean, and works with any decorating style.
Don't Forget…
Don't forget – no matter what you've read or photos you've seen online, it's really important to sample paint colors in your home before committing!
Samplize provides real paint samples that are easy to move around your home, and cheaper than buying a gazillion paint pots! It's the only way I buy paint samples.