This post may contain affiliate links | For further details, please read our privacy policy
Anew Gray by Sherwin Williams (SW 7030) is a saturated yet soft warm greige color that offers the warmth of both beige tones and a sense of coolness from the gray tones. You really have to search for undertones in this paint color, they are often hard to find.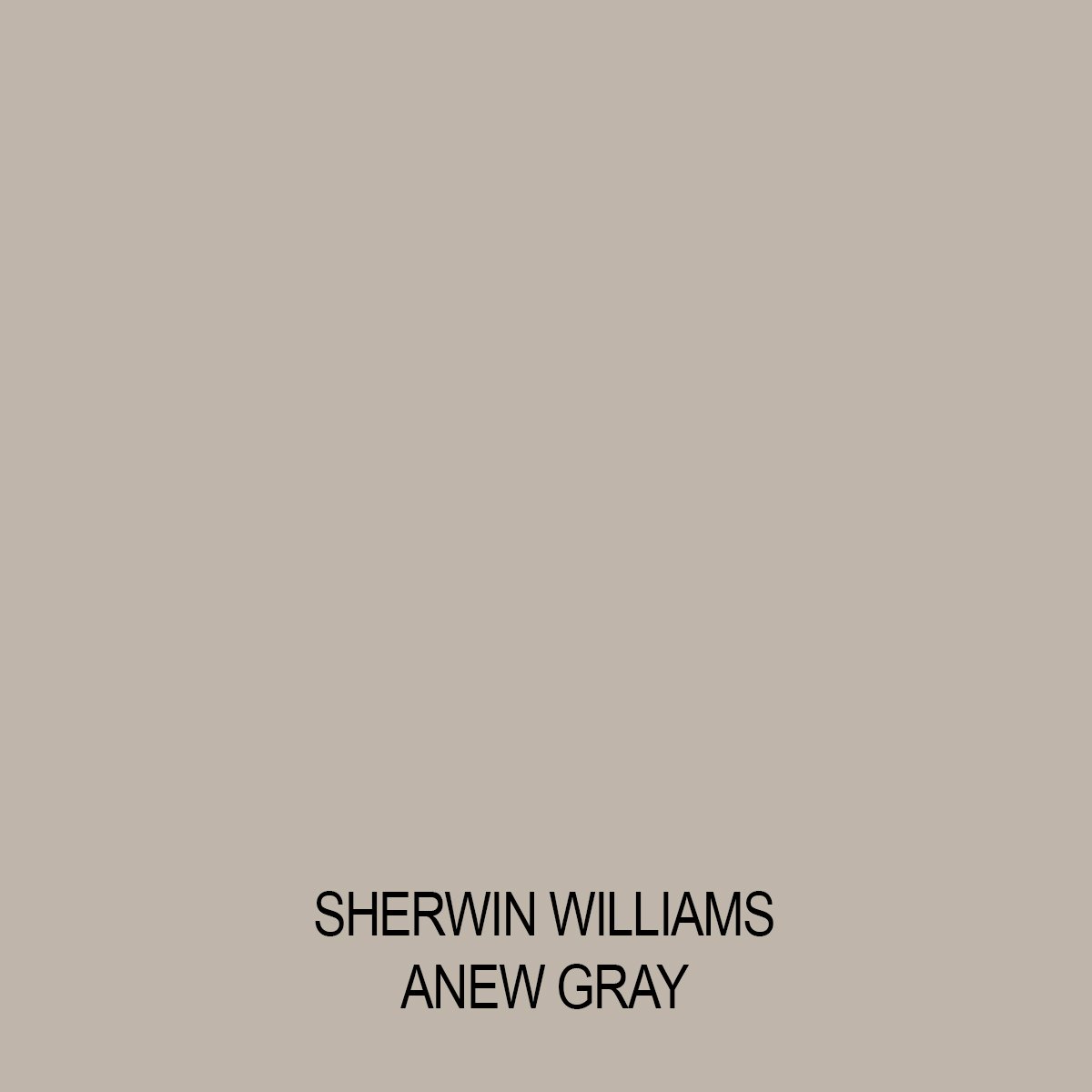 This is a very versatile paint color that can be used in your living room to your bathroom, on kitchen cabinets, and even on the exterior of your home.
What Color is Anew Gray?
Anew Gray falls somewhere between a gray and a beige. Not really landing on either side of the fence, yet somewhere in the middle. I would say it is a soft-warm greige.
RELATED: Sherwin Williams Repose Gray
What is The LRV?
Light Reflectance Value (LRV) is an indicator of the amount of light that is reflected by a color when it is illuminated by a light source. A higher value (closer to 100) means that a color will reflect more light back at you and a lower value (closer to 0) means that a color will appear darker, or absorb more light.
This paint color has an LRV of 47, meaning it is a light-medium shade of gray.
Is it a Warm or Cool Color?
This color tends to lean more toward a warmer paint color. When you compare it to cream it tends to look cooler.
With the beige undertones, I would not consider it a "true" gray.
What Are The Undertones?
When it comes to undertones, Anew Gray is pretty neutral with beige and gray undertones.
There are no strong unwanted undertones, but some purple tones can be present depending on the light.
Does Anew Gray Look Brown?
While the color sample makes Anew Gray look brown, it doesn't appear that way on walls. It does have a beige/brown undertone but not enough to actually call it a brown color. I would describe it as a greige or almost mushroom color.
Real Room Examples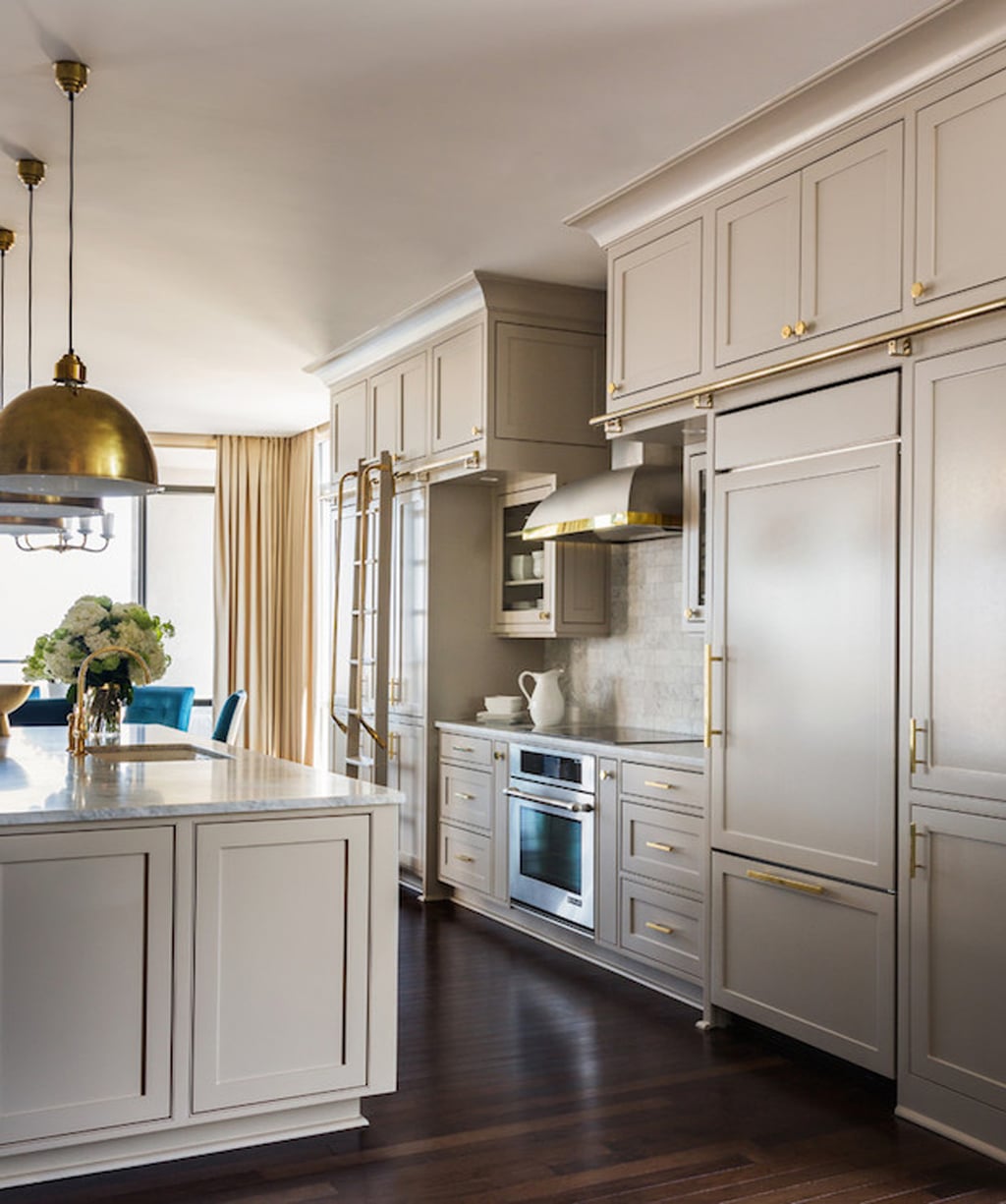 Do you love this paint color on these kitchen cabinets? I am obsessed!
This space feels warm and full of character, thanks to the warm tones present in the cabinets, floors and the brass hardware.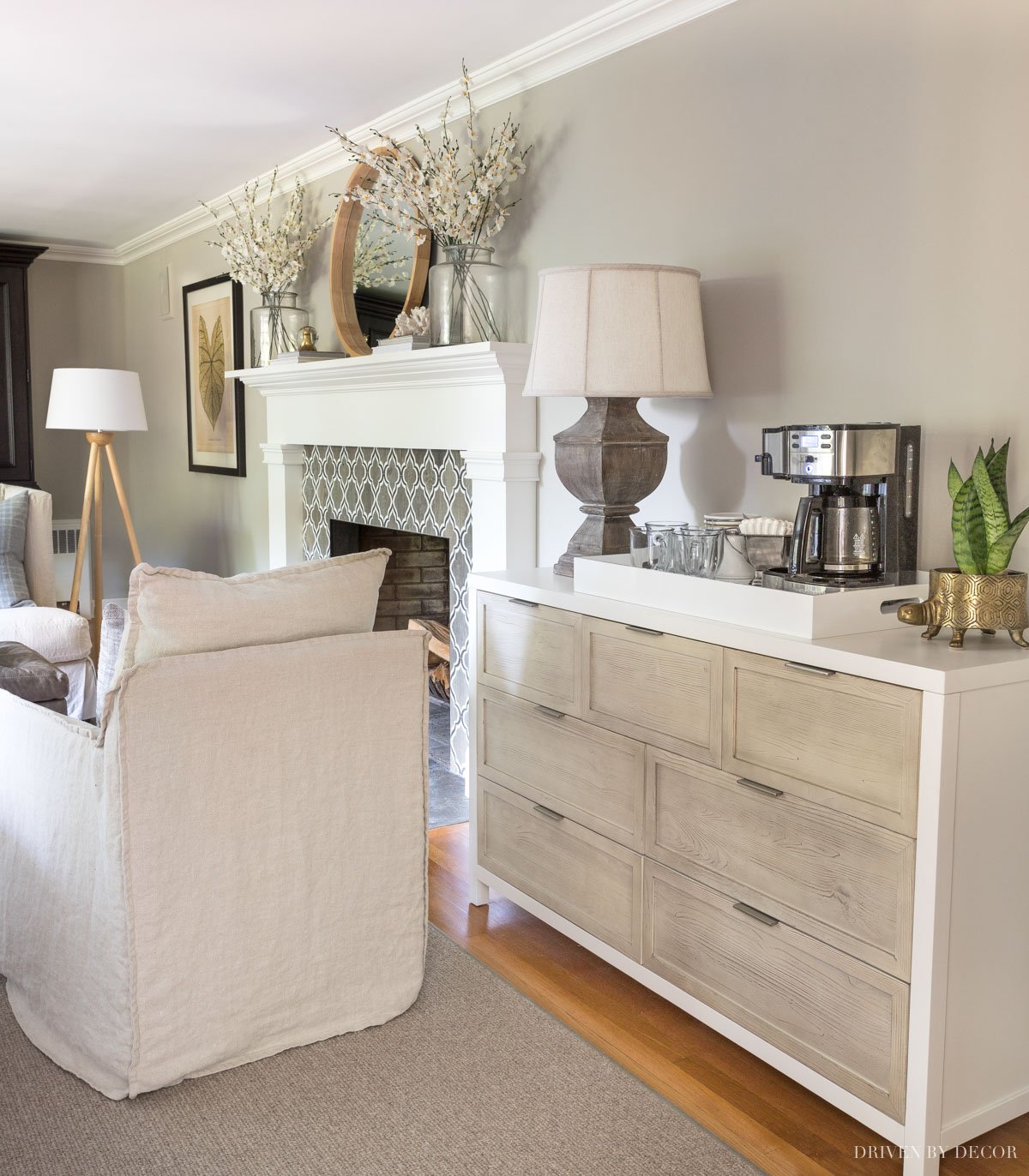 With the neutral palette of this paint color, it's the perfect blank canvas for the rest of this living space to shine. It blends perfectly with the decor and gives off an elegant look.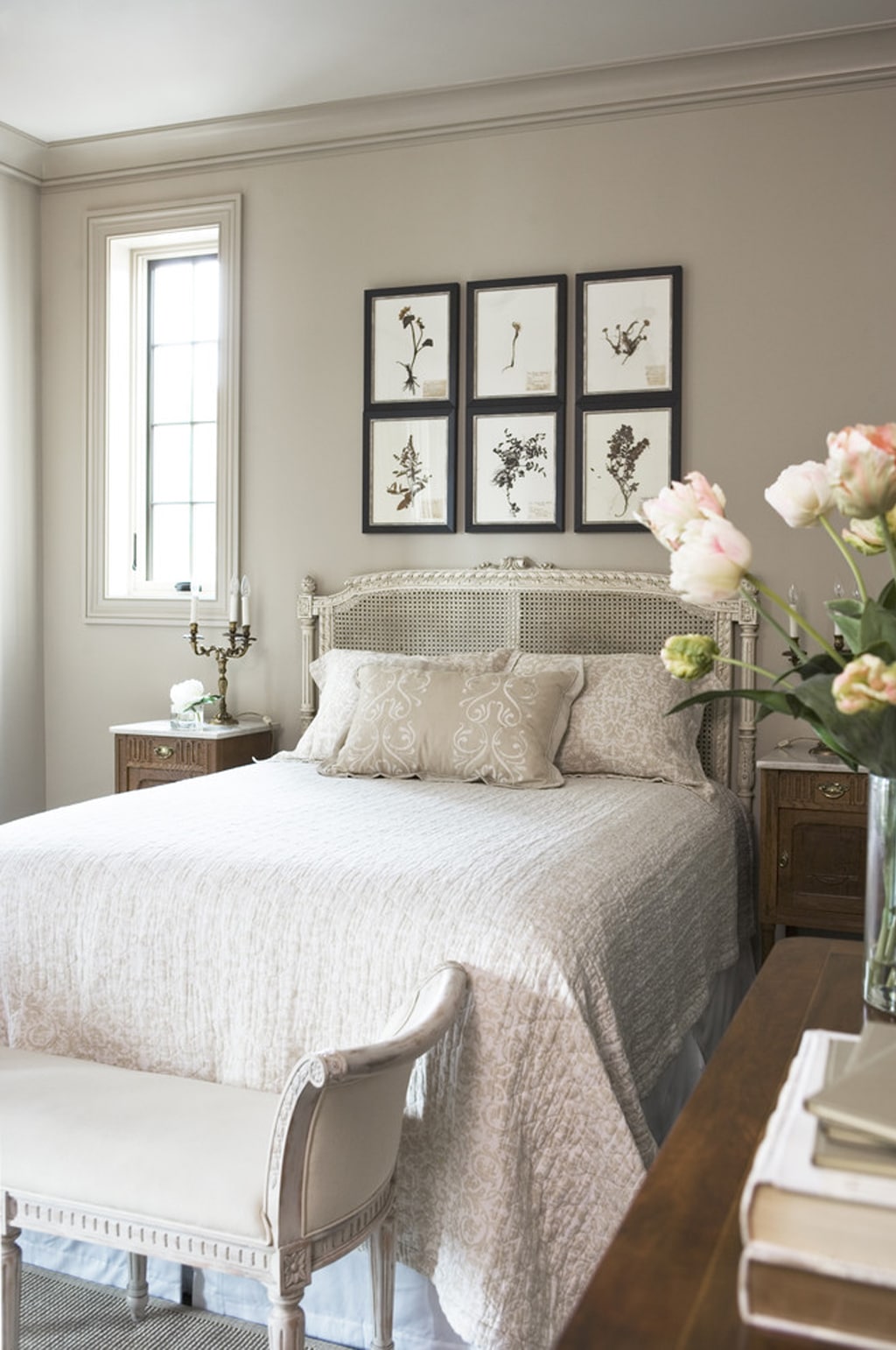 In this darker room, Anew Gray's beige tones become much more apparent and it brings a much moodier vibe. The tone-on-tone look of the same color on both window casings and crown also bring the beige to the fore as there's no white to pop against.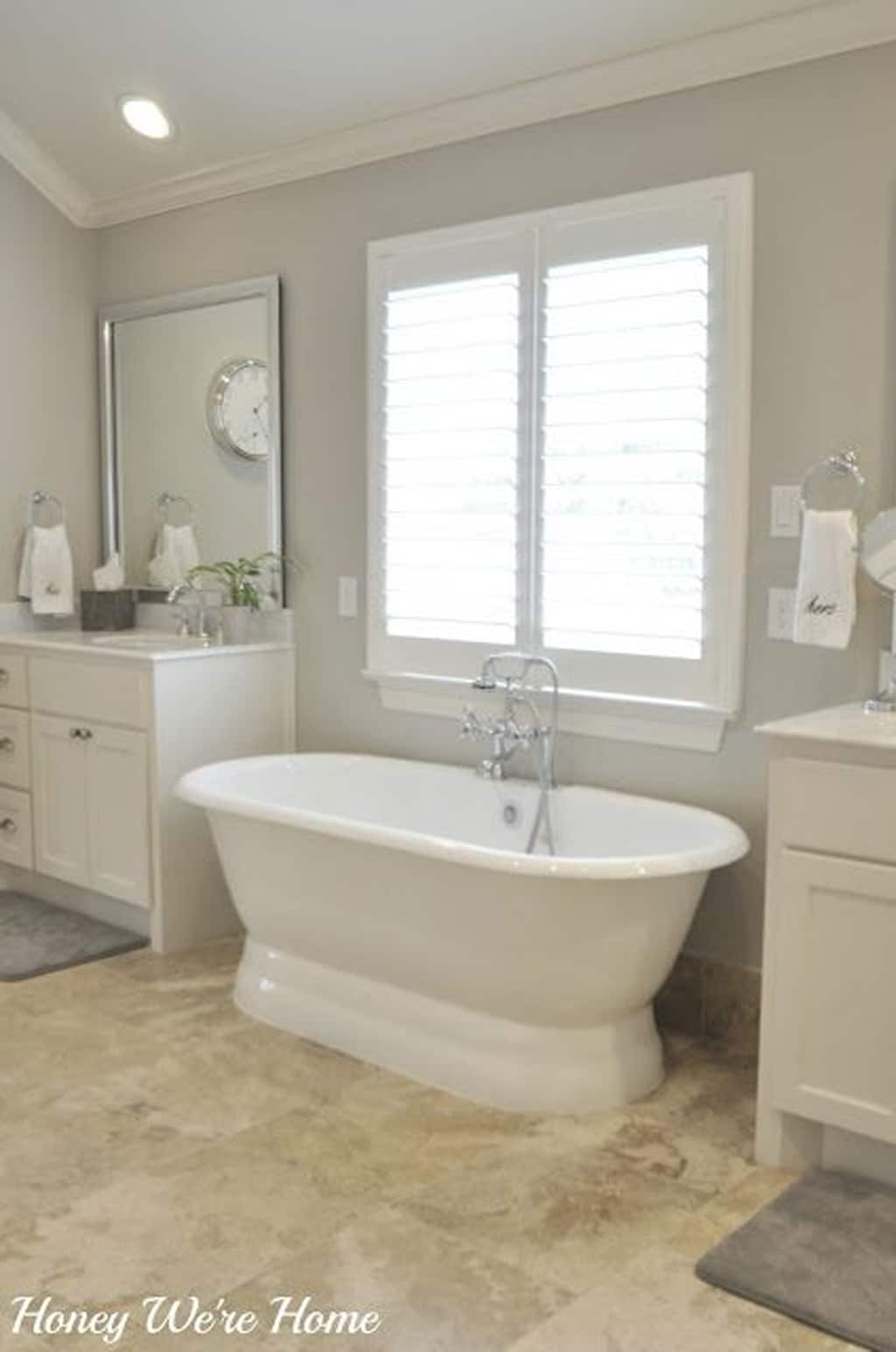 Another great place to use Anew Gray is for a bathroom paint color.
Notice that pairing the paint color with the warmer tile and the bright whites brings out more of the gray in the walls.
If I'm using this paint color on my walls, what white trim color will look best?
Sherwin Williams Pure White is a safe bet for all shades of greige. It's a bright white with just a smidge of warmth so it never looks cold.
It looks great with all wall colors, but it's especially the correct choice if the color is warm.
Would You Recommend Anew Gray on Exterior of Home?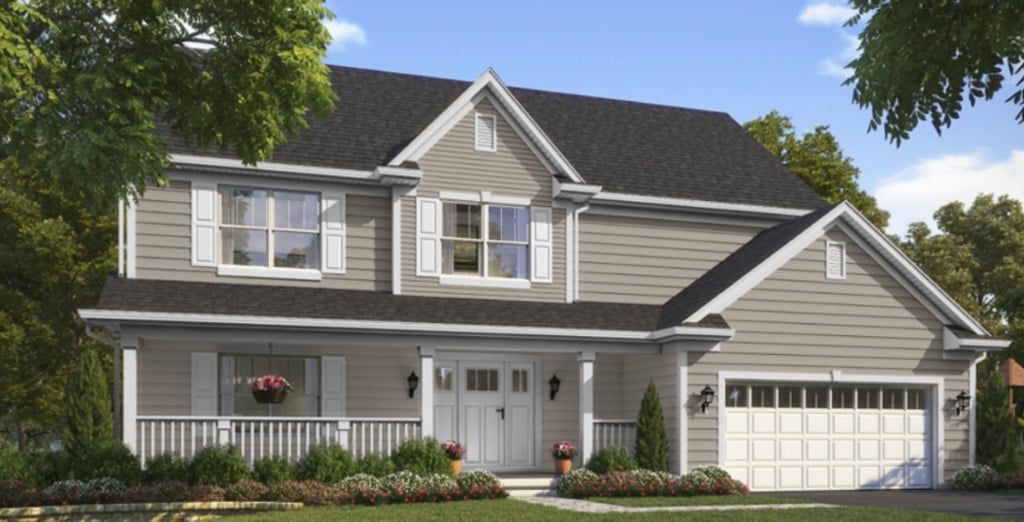 Anew Gray is an amazing choice for the exterior of your home. It looks amazing paired with white trim.
Keep in mind colors look very different when going from the interior of a home to the exterior. The abudundance of light present outside means colors will look light and a lot less saturated. If you find Anew Gray too dark indoors, it may just be the perfect color for your exterior.
Which is Better – Agreeable Gray or Anew Gray?
These two colors Anew Gray (SW 7030 ) and Agreeable Gray (SW 7029) fall right next to one another on the color strip.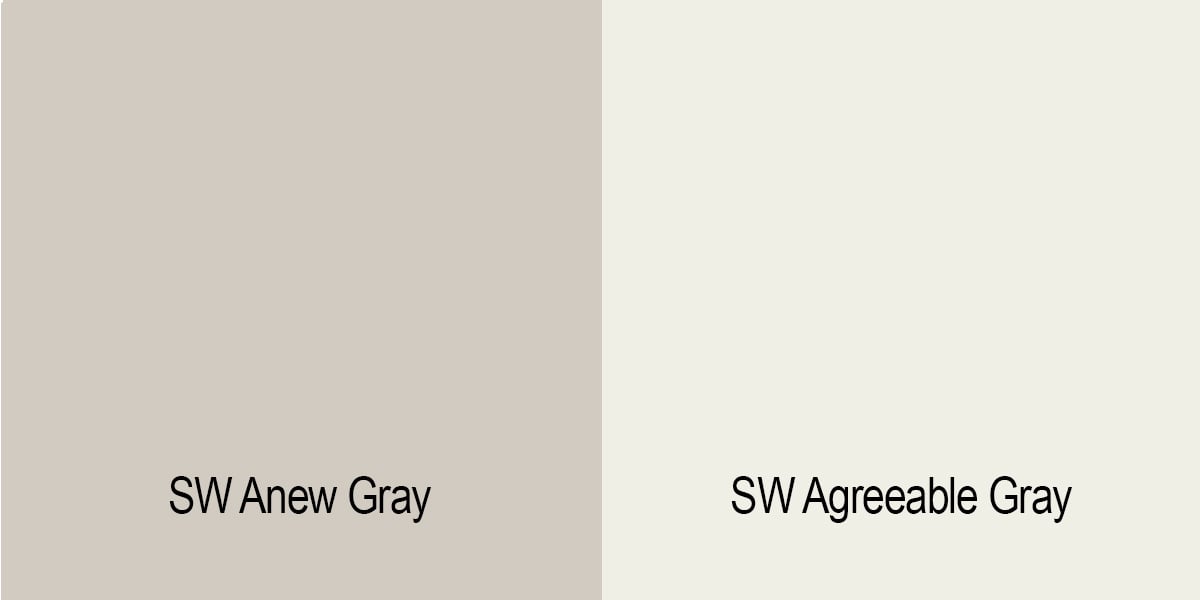 At first sight, these two have very similar tones, however, Agreeable Gray has an LRV of 60 making it lighter than its neighbor. Both can lean more gray or beige depending on the room and furnishings.
If you are looking for something a little brighter Agreeable gray would be a good choice. If you want a little more saturation of color, Anew Gray may be more suited.
Anew Gray Complimentary Colors
Similarly to Agreeable Gray, this is a paint color that plays well with others. It's up there as one of the perfect not "too light" and not "too dark" colors.
Some great colors to pair it with are SW Pure White, SW Incredible White, SW Alabaster and SW Creamy. If you want to do a darker accent wall, it pairs well with SW Keystone Gray. You can also incorporate it with brighter colors such as the SW Sea Salt paint color that's a popular choice for a beachy color palette.
Final Thoughts
Sherwin Williams Anew Gray is a gorgeous, soft-warm greige color with that can lean more gray in some lights and more beige in others. It has minimal other undertones, making it a popular choice.
If you like Agreeable Gray but want more substance and saturation in your paint color, then this may be a great choice for you!
Don't Forget…
Don't forget – no matter what you've read or photos you've seen online, it's really important to sample paint colors in your home before committing!
Samplize provides real paint samples that are easy to move around your home, and cheaper than buying a gazillion paint pots! It's the only way I buy paint samples.
Use code JENNAK10 at checkout and get 10% off your order
Coupon entitles all customers to 10% off the entire order with no minimum purchase requirement. This is a one-time use coupon and it cannot be combined with other discounts.