This post may contain affiliate links | For further details, please read our privacy policy
Agreeable Gray is currently the most popular Sherwin Williams paint color – and for good reason! It is the perfect greige, a mix of gray and beige, with just enough warmth to ensure it will work in every room of your home.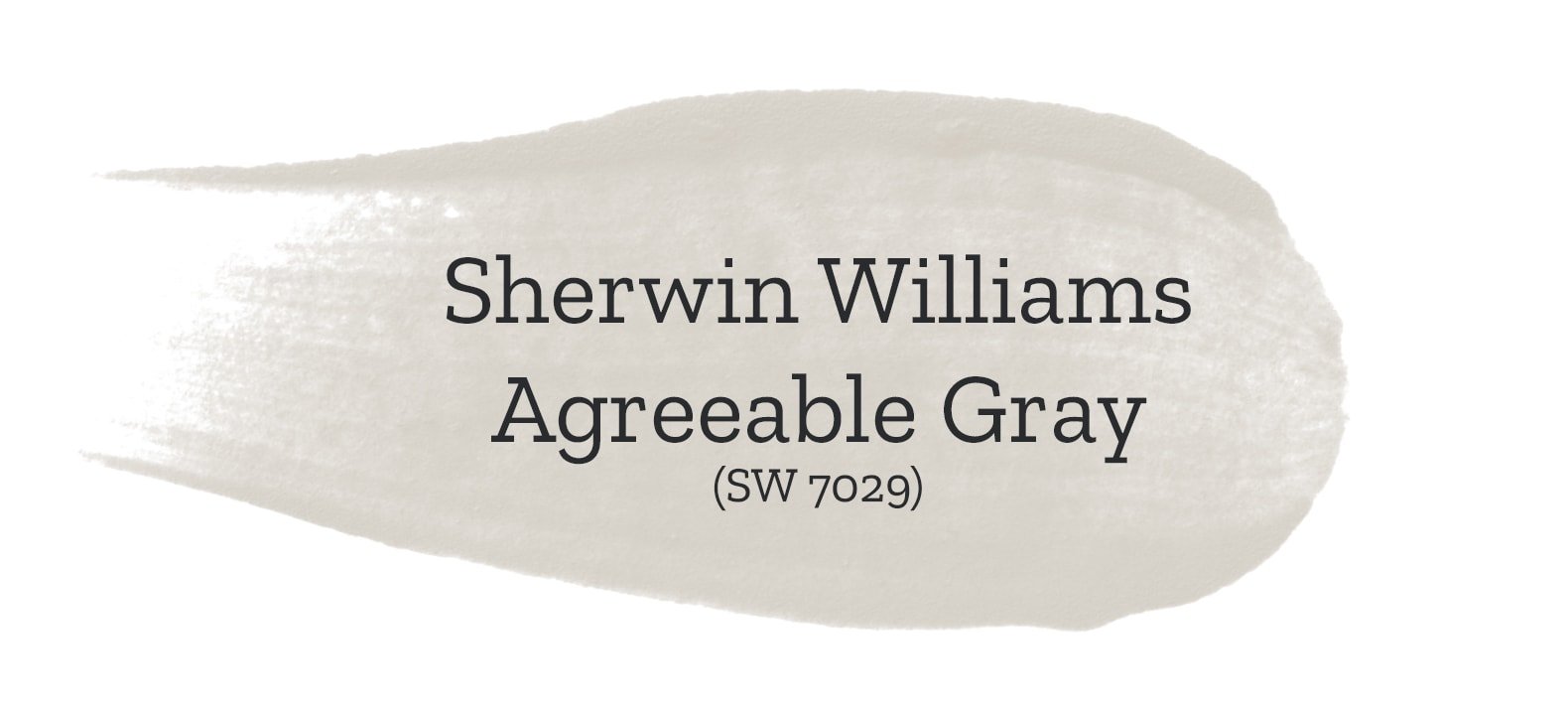 What Color is Agreeable Gray?
As the name implies, Agreeable Gray is a shade of gray. But if you've been reading this blog for any length of time, you'll already know that all gray colors have undertones. So there's no such thing as "just gray'.
And Agreeable Gray is no exception. In fact, Sherwin Williams Agreeable Gray is technically a "greige", meaning it is a mixture of gray and beige, with the beige being more predominant than in other "warm" grays like Repose Gray, for instance.
In fact, its name is quite suiting as it truly is a very agreeable paint color that works almost anywhere!
What is The LRV of Agreeable Gray?
Agreeable Gray has an LRV of 60. LRV, or Light Reflectance Value, is the number that refers to how light or dark a color is on a scale of 0-100.
The closer the number is to 100, the lighter it is (white being the lightest). The closer the number is to 0, the darker it is (black).
At 60, Agreeable Gray has just enough saturation that it is clearly a color (not white!) but it's also light enough that it won't feel heavy.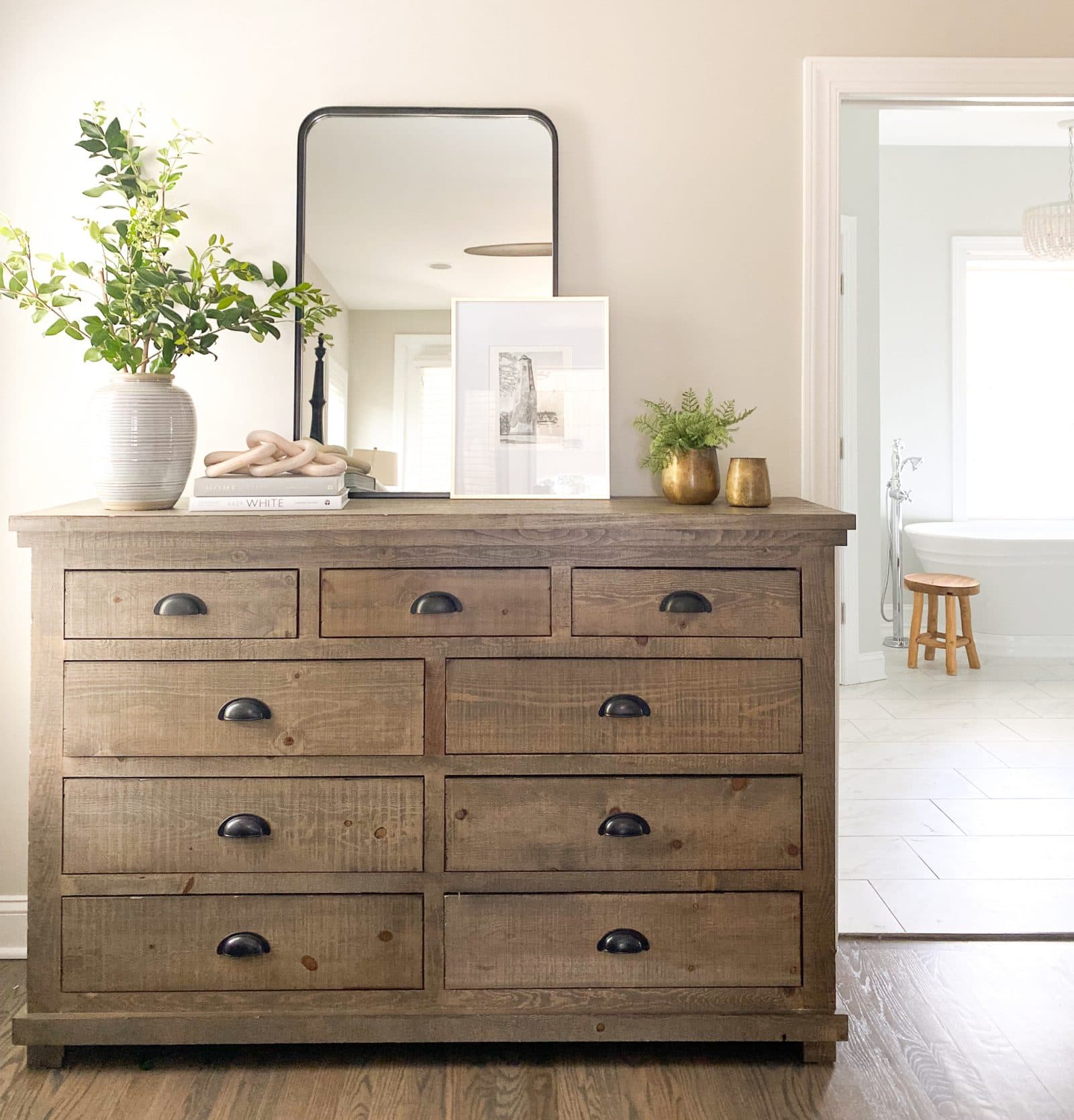 Is Agreeable Gray More Gray or Beige?
Agreeable Gray is a gray color that leans towards its beige undertone, making it a greige paint. Depending on the light in your room, it may lean more gray or more into the beige side, but it never look like a true beige.
What Undertones Does Agreeable Gray Have?
Agreeable Gray has a warm beige undertone. Depending on the light, it may lean more into its beige or gray side. Generally, it's slightly warmer in warm, bright natural light and a little grayer in darker spaces such are those that are in a north-facing room with cool light.
Saying that, it is one of the purest forms of greige. If a greige is what you are looking for, you really can't go wrong with this color. It doesn't have any purple or green undertones like many other warmer grays.
What Colors Pair Well with Agreeable Gray?
Sherwin William's Agreeable Gray looks particularly good with white trim, blues, greens and neutral color schemes. It's doesn't take on a blue or green hue when you use those colors for accents (unlike many gray paint colors).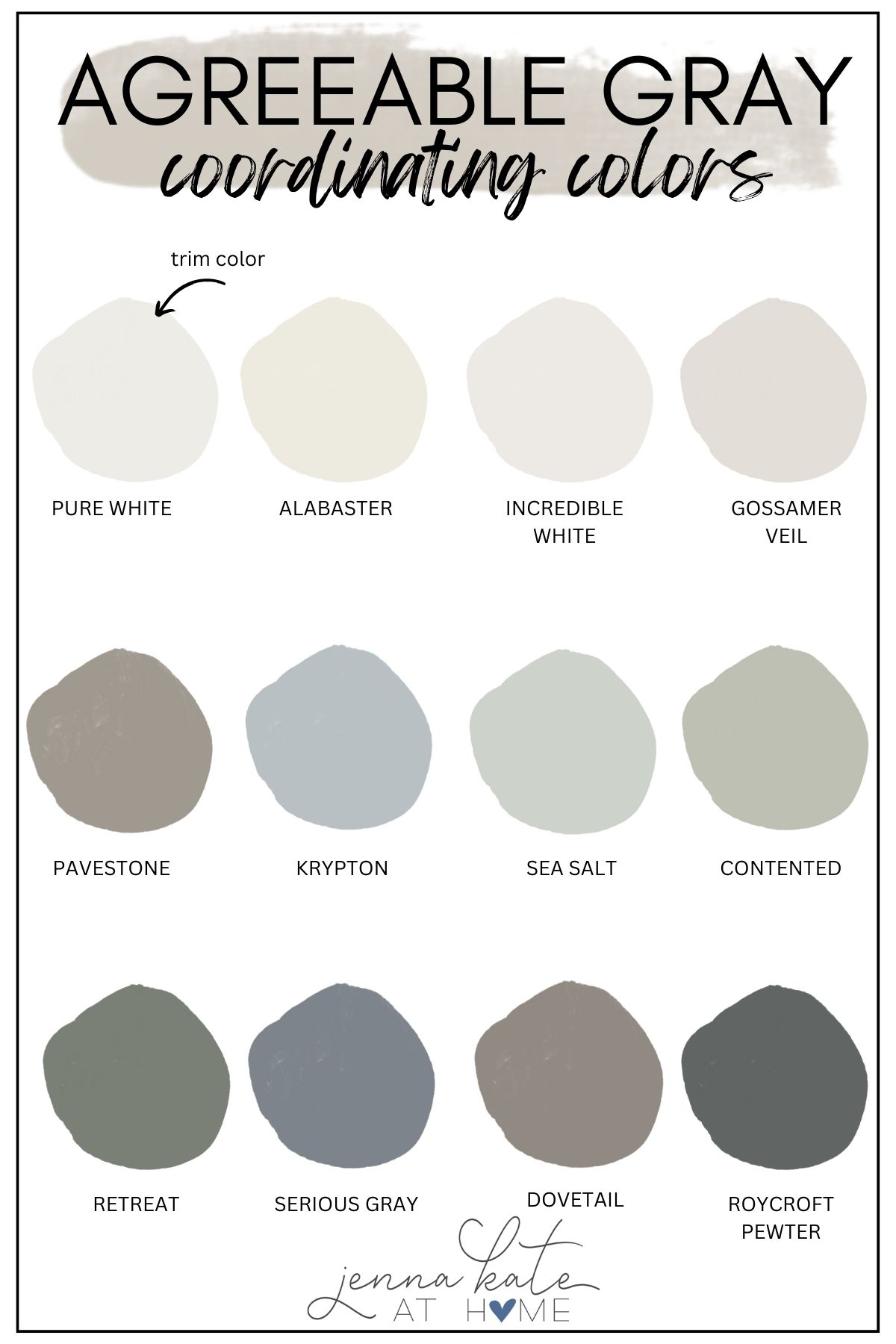 Neutral colors that work well alongside Agreeable Gray include SW Incredible White, SW Snowbound, SW Alabaster and SW Gossamer Veil.
Bolder coordinating colors include SW Sea Salt, SW Contented, SW Serious Gray, SW Krypton, SW Dovetail, SW Pavestone and SW Roycroft Pewter.
All of these colors can be used interchangeably throughout your home to complement Agreeable Gray. Whether you choose to use Agreeable Gray as a whole house color and use the other colors as accents in furniture and cabinets, or choose to use some of the colors on the walls, you'll have a color scheme that you know will coordinate well.
When should I use Agreeable Gray?
Agreeable Gray is a great option as a whole house paint color, or a neutral backdrop for kitchens, living rooms, and bedrooms.
SW Agreeable Gray vs BM Revere Pewter
Agreeable Gray tends to stay true to its greige color, being one of the purest forms of gray + beige, unlike Revere Pewter that has a tendency to pull quite muddy in some spaces. Agreeable Gray is also a slightly lighter color.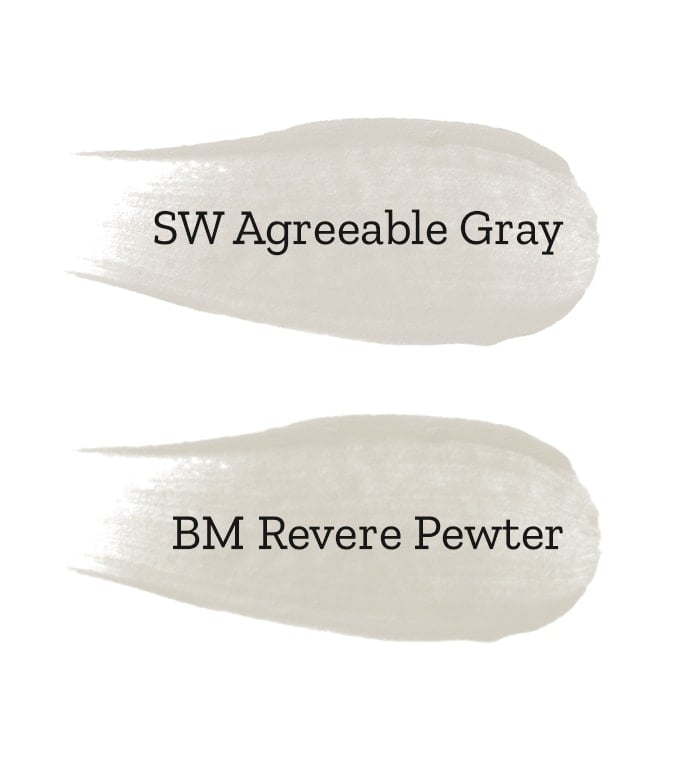 If I had to pick one of the two, I would choose Agreeable Gray since it doesn't have that muddy green/beige undertone. It is an incredibly popular "neutral" color for resale value, too.
While Revere Pewter was incredibly popular 5+ years ago, Agreeable Gray has surpassed it considerably in recent years, in part due to the desire for lighter and brighter spaces that Revere Pewter doesn't always achieve.
Agreeable Gray vs Repose Gray
Repose Gray is my personal favorite paint color, and I have used it throughout my home.
It is quite similar to Agreeable Gray with an LRV of 58 vs 60 – making them both bright colors but with enough saturation to give contrast next to white trim.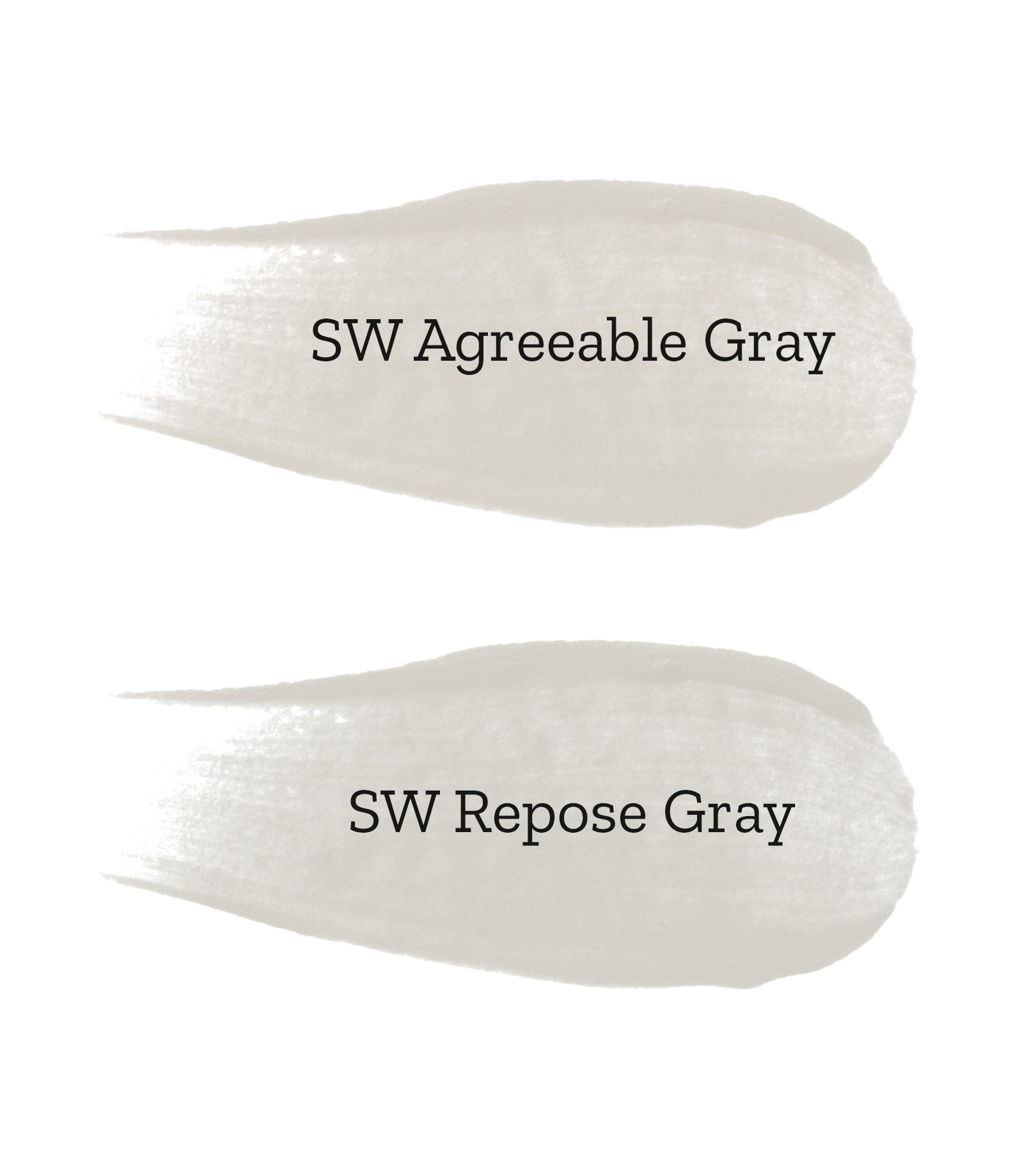 Repose Gray is not quite a greige, more so a warm gray paint color. It's definitely grayer than Agreeable Gray and also has a slightly taupey undertone that can bring out the faintest touch of pink in certain lights.
What White Trim Color Should I use with Agreeable Gray?
SW Extra White (for really bright white trim)
SW Pure White (similar to Decorator's White but a smidge brighter)
BM Decorator's White (a traditional white with a hint of gray that stops it being TOO bright)
Sherwin Williams Agreeable Gray in Real Homes
In what rooms does Agreeable Gray work best? Every room!
From kitchens and dining rooms, to bathrooms and bedrooms, Agreeable Gray will coordinate with your existing furniture, fixtures and hardwoods without any weird undertones suddenly appearing.
That's why it is so loved by designers and homeowners alike!
Bedrooms
The bright, cooler light of this room allows the paint color to pull a touch grayer, creating a very fresh and modern look.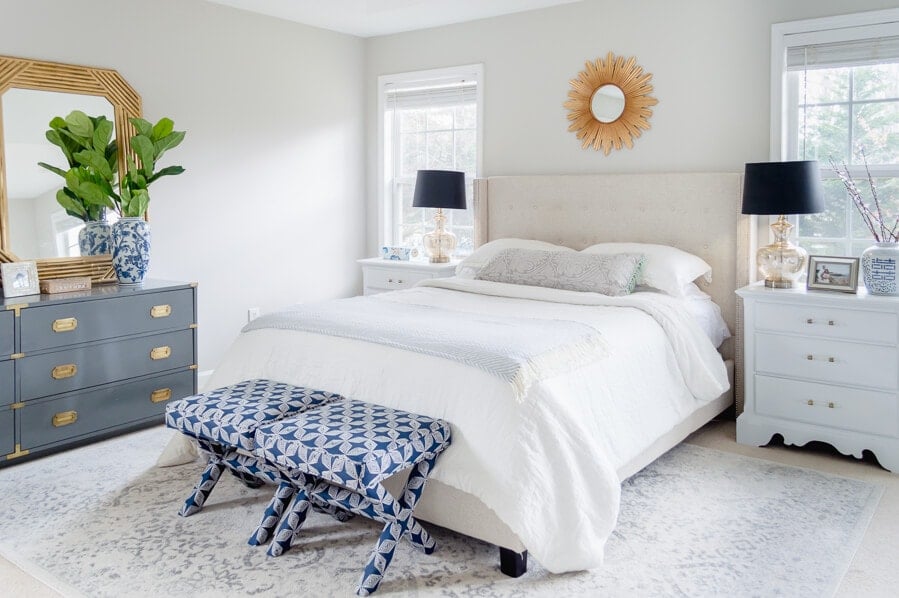 In this master bedroom, the brick, dark hardwood floors and peach colored curtains help to bring the warmer tones out of the paint color.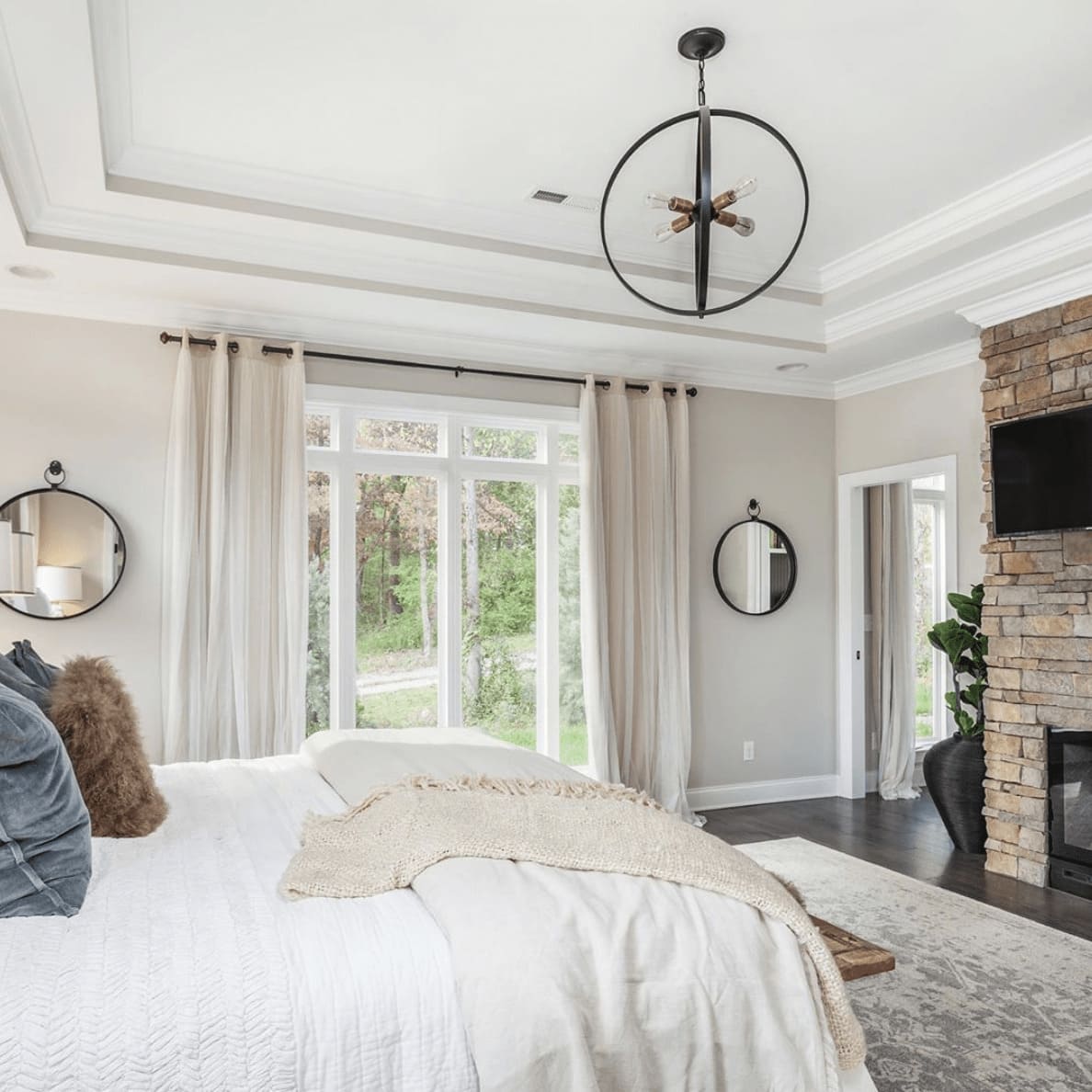 This nursery from Living Letter Home perfectly demonstrates the undertones of Agreeable Gray. In the bright, warm light you can see it at its warmest while in the shadow you can see how much grayer it looks.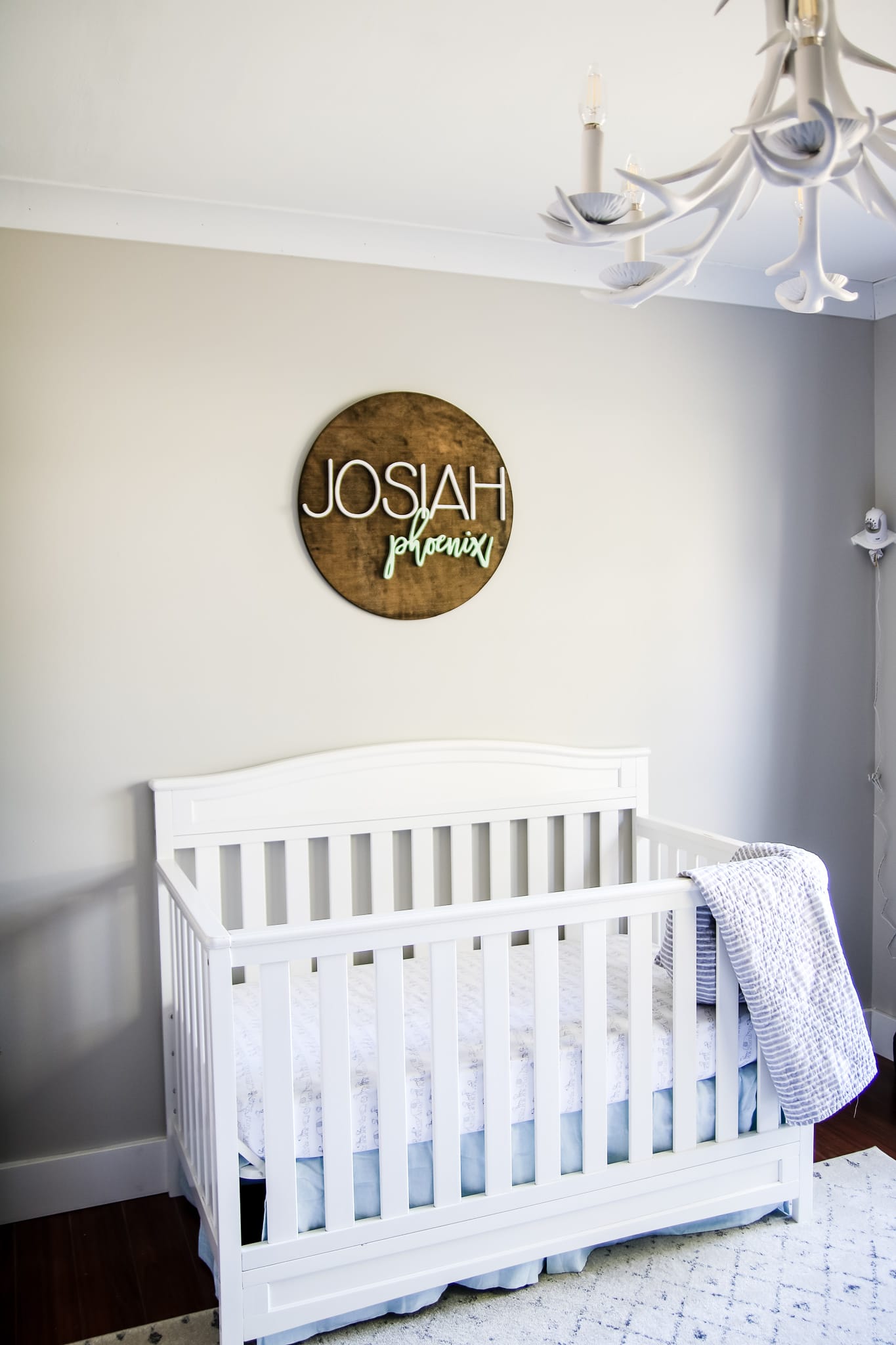 Living Rooms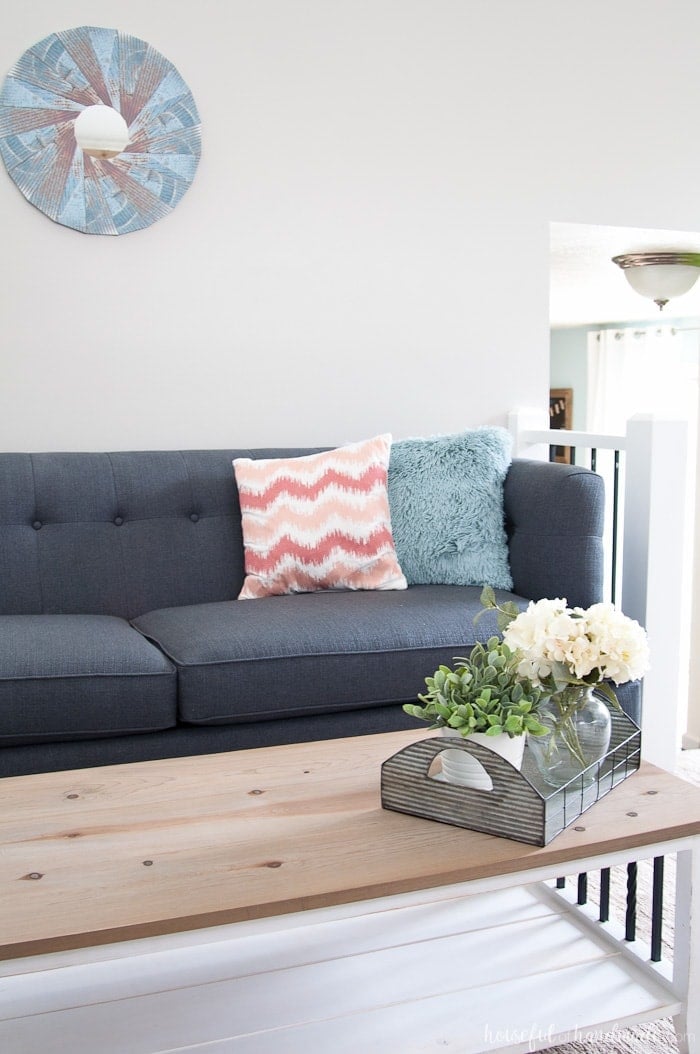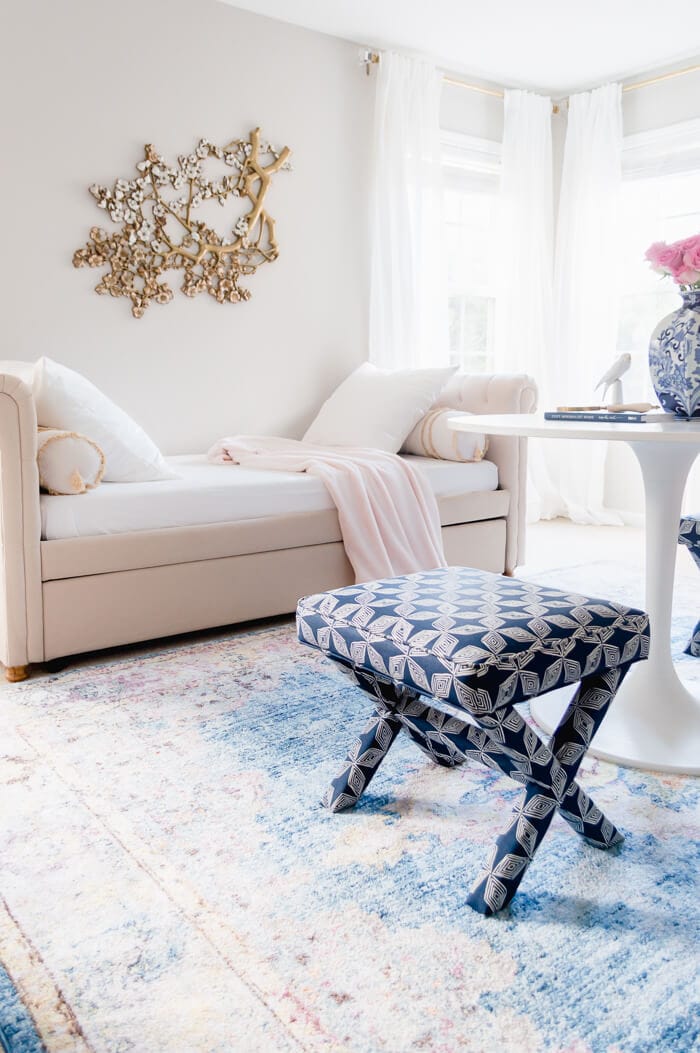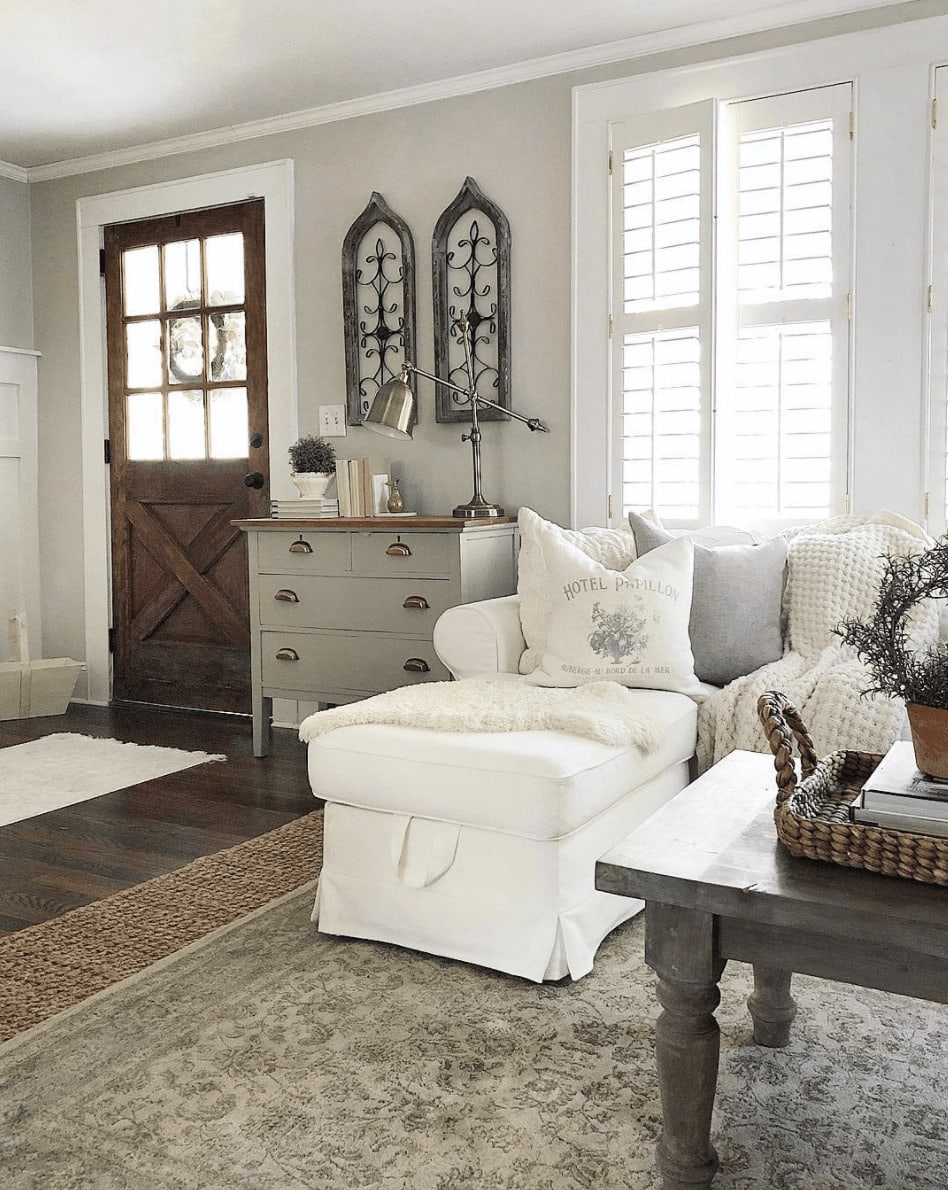 Entryways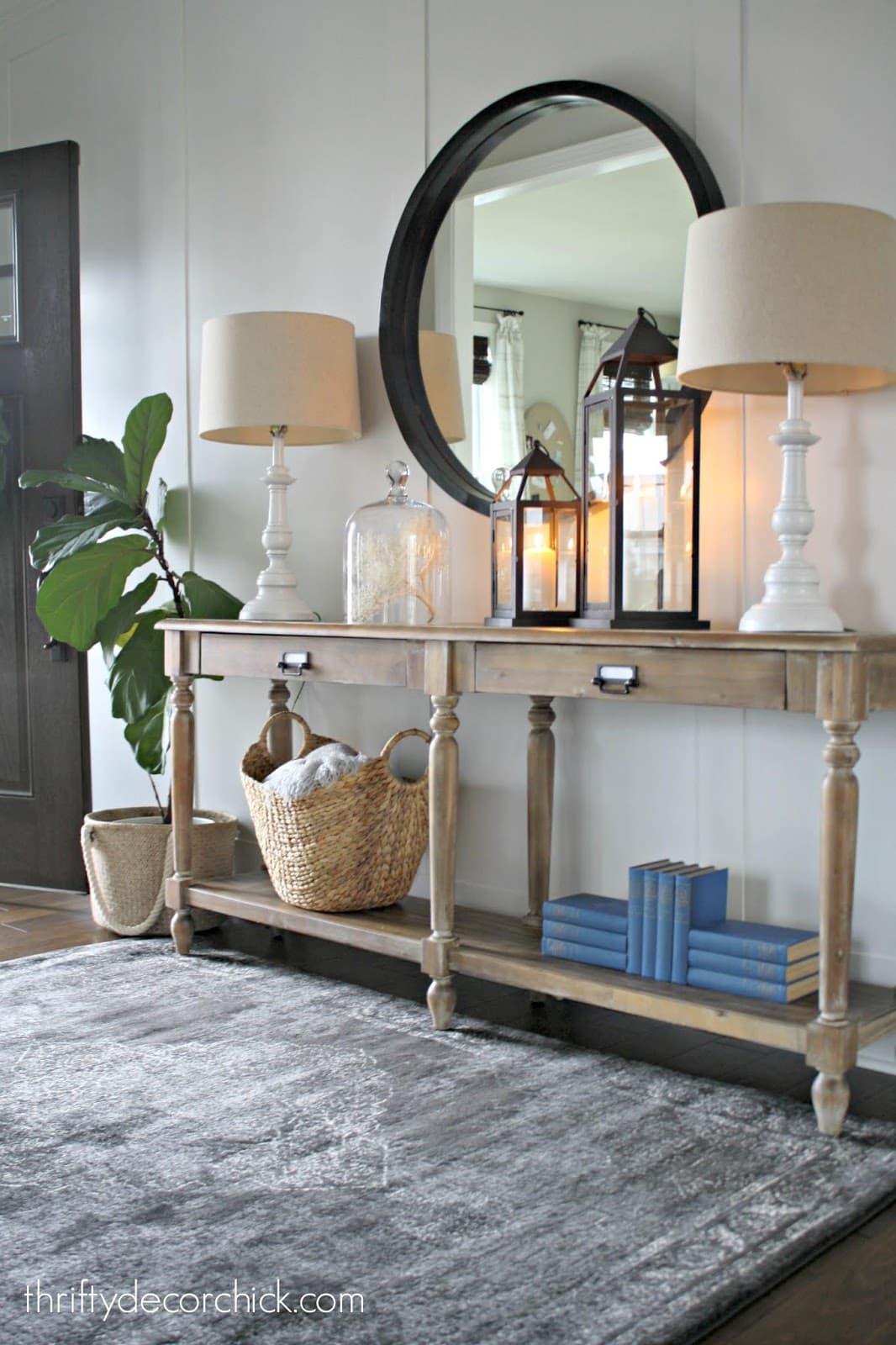 Kitchens and Dining Rooms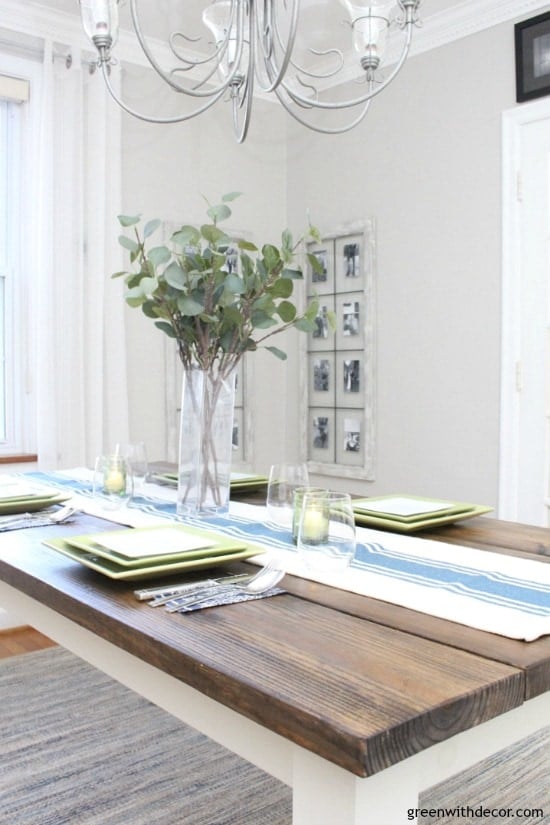 Can't you just feel the warm sunshine pouring into this space? Paired with the wooden table and warm morning light, this dining room shows Agreeable Gray's beautiful warm beige undertones.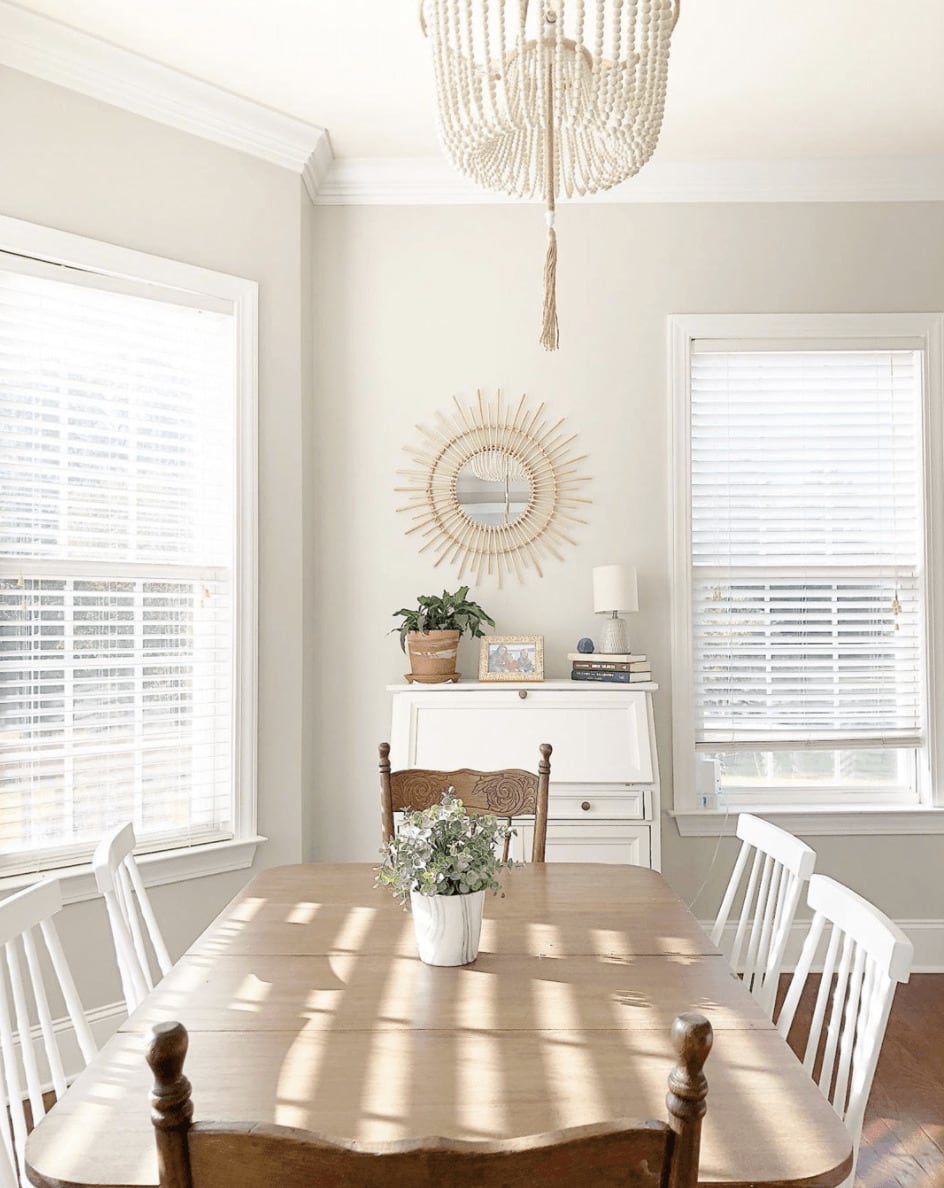 Cabinets and Doors
Agreeable gray is such a flexible color that it makes for a great paint color for kitchen cabinets, doors and trim! Whether your style is modern, traditional or farmhouse, this is a color that will freshen up your home.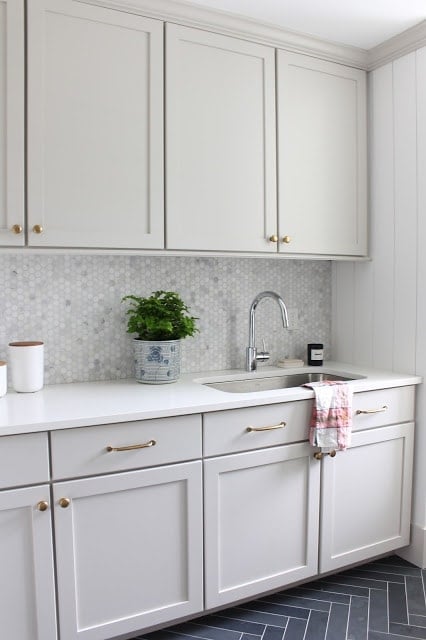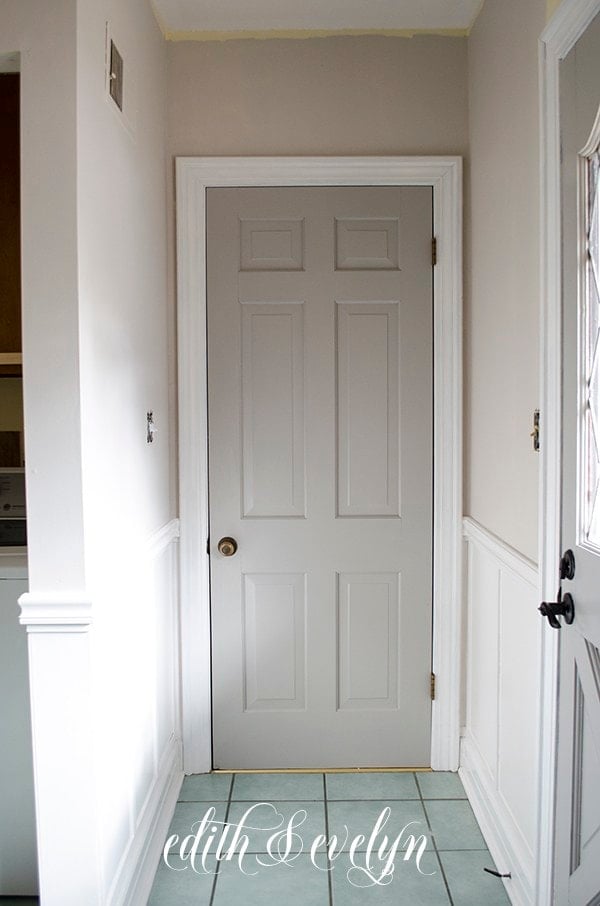 I'm really loving the trend of painting cabinets, doors and even trim warmer gray shades like this. It adds instant warmth and elegance to a space and it's an easy way to give you home an entirely new look on a budget.
What Are Some Similar to Agreeable Gray?
If you're looking for similar colors that are not an exact match, here are some paint colors to try:
Benjamin Moore Rodeo
Behr Toasty Gray
Valspa Villa Gray
Sherwin Williams Gossamer Veil
Sherwin Williams Colonnade Gray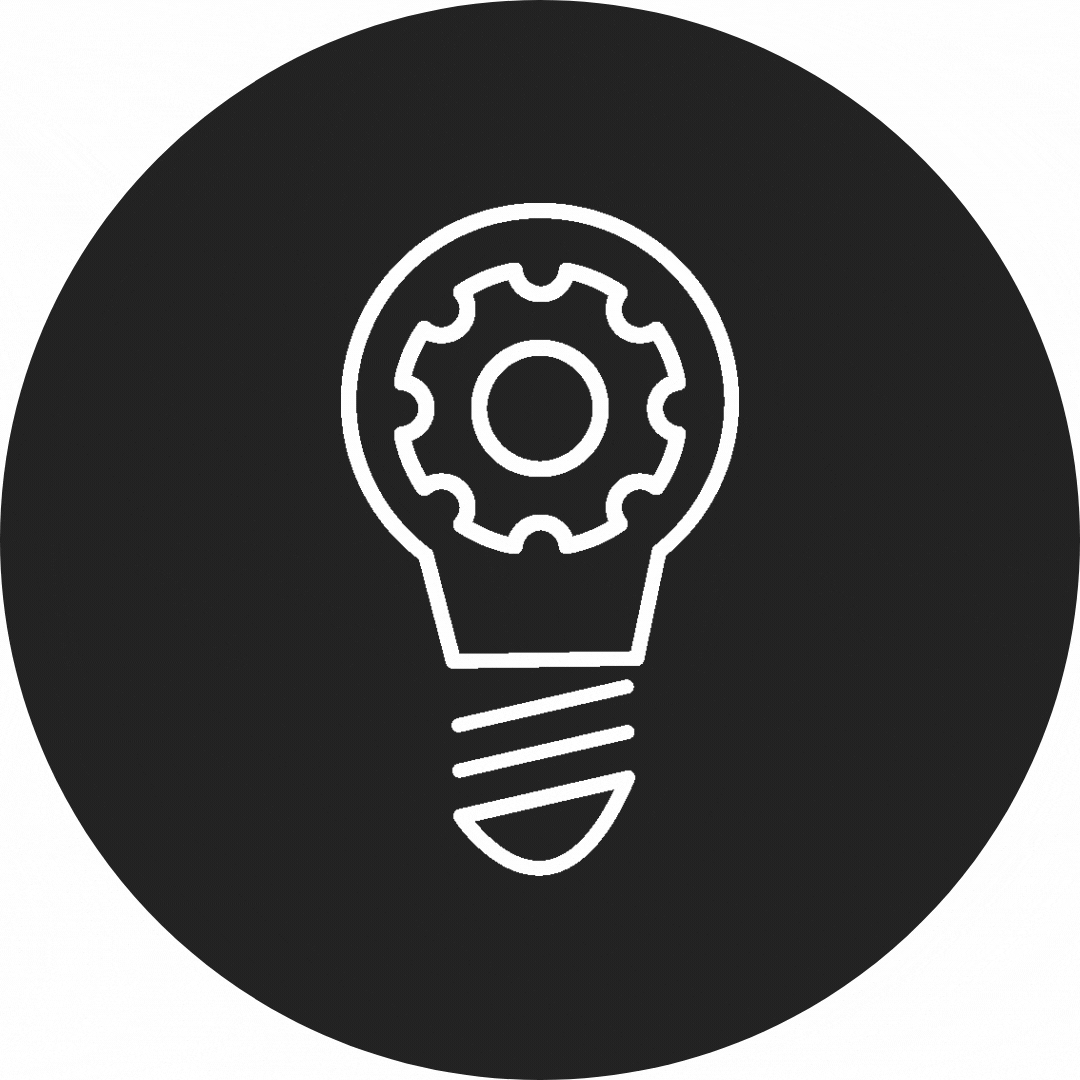 Frequently Asked Questions
So, is Agreeable Gray the right color for your home?
If you are looking for a color that will work throughout your home, is neutral in nature but still offers enough contrast from your white trim, then Agreeable Gray may be the right choice for you.
It's warm undertones ensure that it will never feel cold no matter what room it is in.
As long as you are OK with the possibility of it looking quite beige and creamy in very warm south facing rooms, it will be a good choice.
It's probably the most popular neutral paint color right now for good reason!
Don't Forget To Always Use Real Paint Samples!
Don't forget – no matter what you've read or photos you've seen online, it's really important to sample paint colors in your home before committing!
Samplize provides real paint samples that are easy to move around your home, and cheaper than buying a gazillion paint pots! It's the only way I buy paint samples.
Use code JENNAK10 at checkout and get 10% off your order
Coupon entitles all customers to 10% off the entire order with no minimum purchase requirement. This is a one-time use coupon and it cannot be combined with other discounts.