This might be the first season ever where I haven't felt the need to switch everything up in my living room. In fact, I only switched out the baskets in this time because the other ones were shedding a bit and I thought I'd like a little more green in the vase.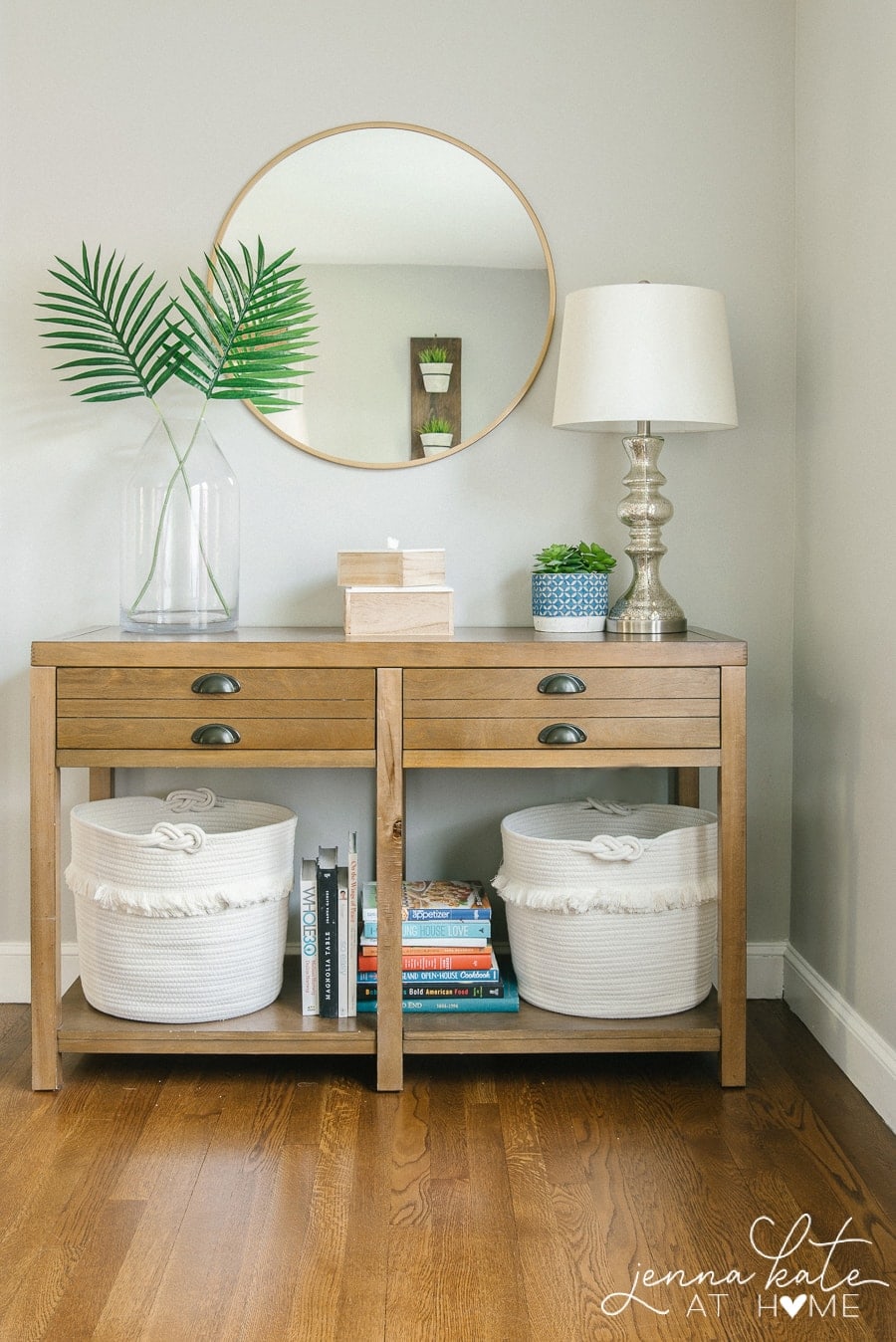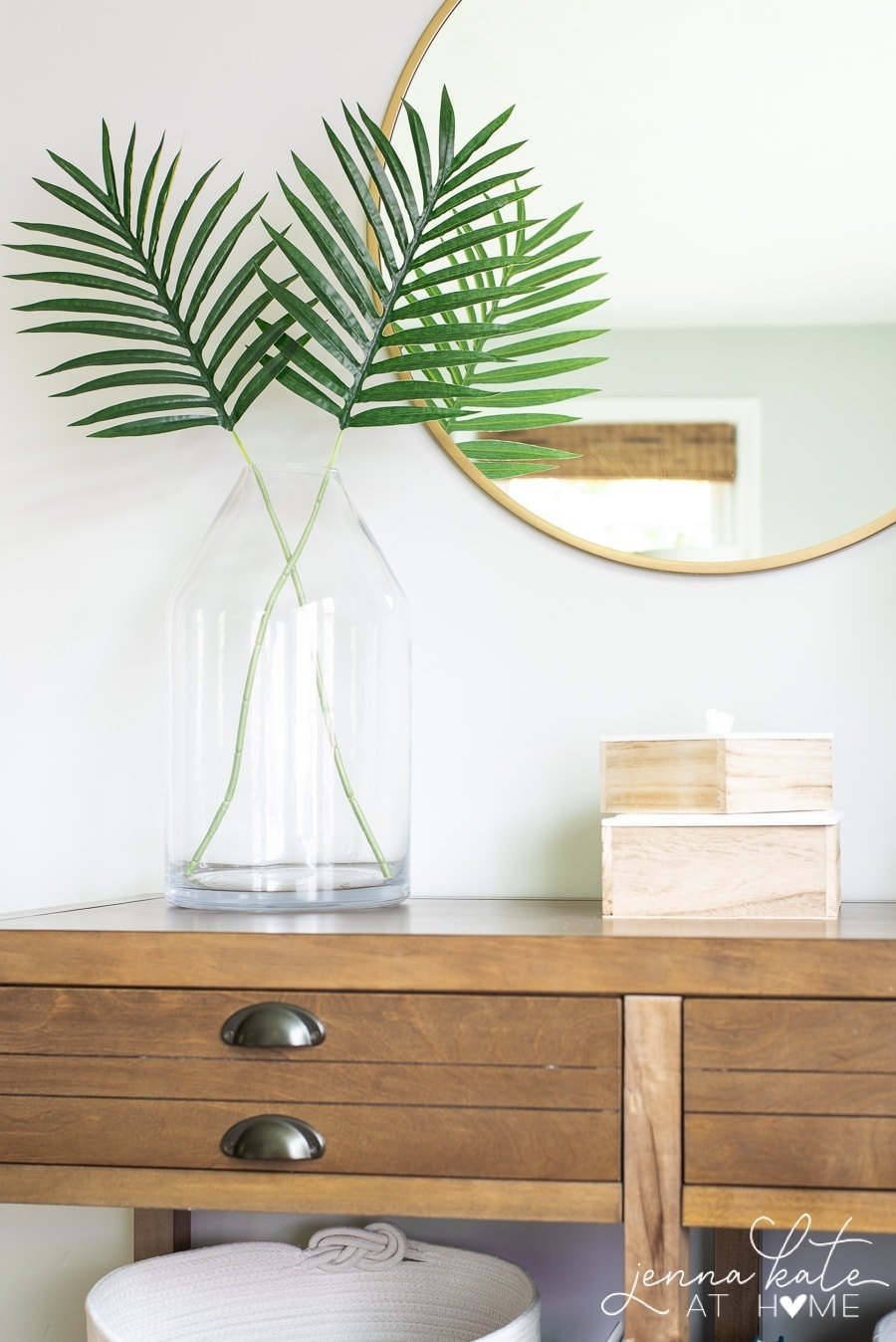 Maybe it's because I'm pregnant and feeling so drained and lazy or maybe it's because I've finally got this living room space to a point where I really love it. Either way, it feels nice to be satisfied with it for once!
The same goes for our front hall. I bought those olive stems during a recent sale but not much as changed in this view since the spring! I'm still loving the lighter vibe and those blue throw pillows that I purchased at Target back in the spring (they still have them btw!) and the striped chair is not only pretty but so comfortable, too!.
Simple Summer Entryway Decor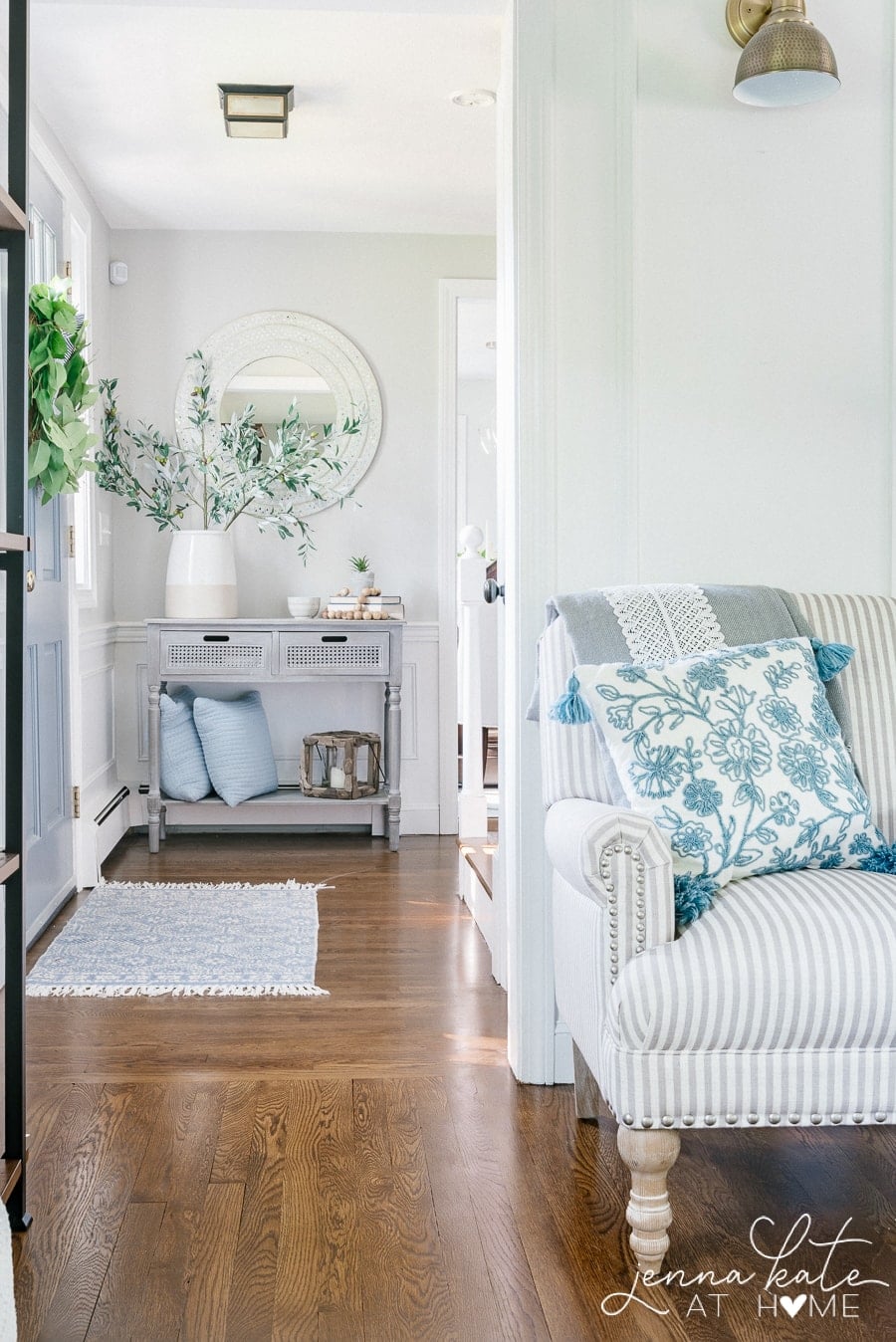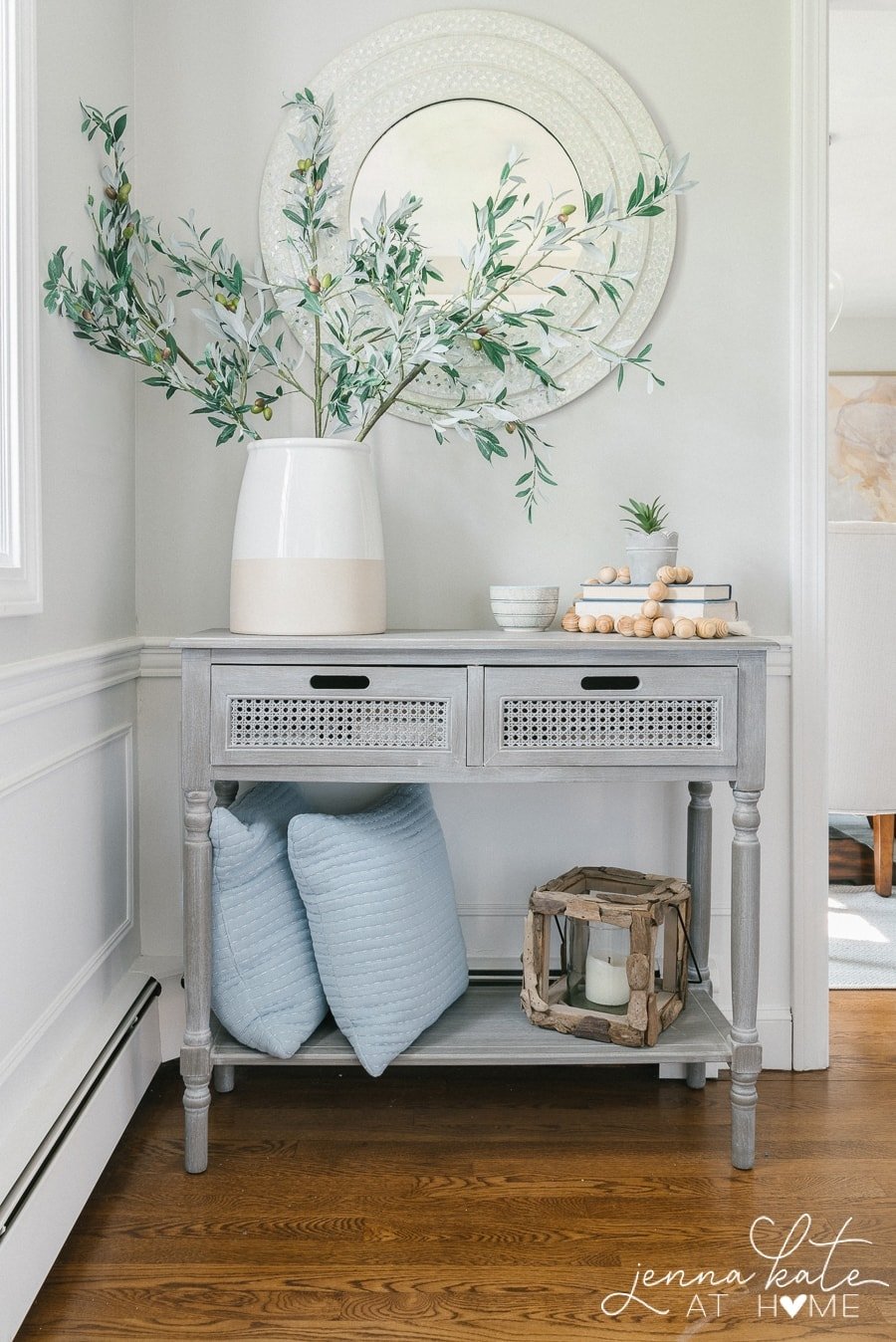 There's something about decorative wooden beads that I just love. It's not just their light color but how they drape that really gets me. I'm a sucker for a good draping! haha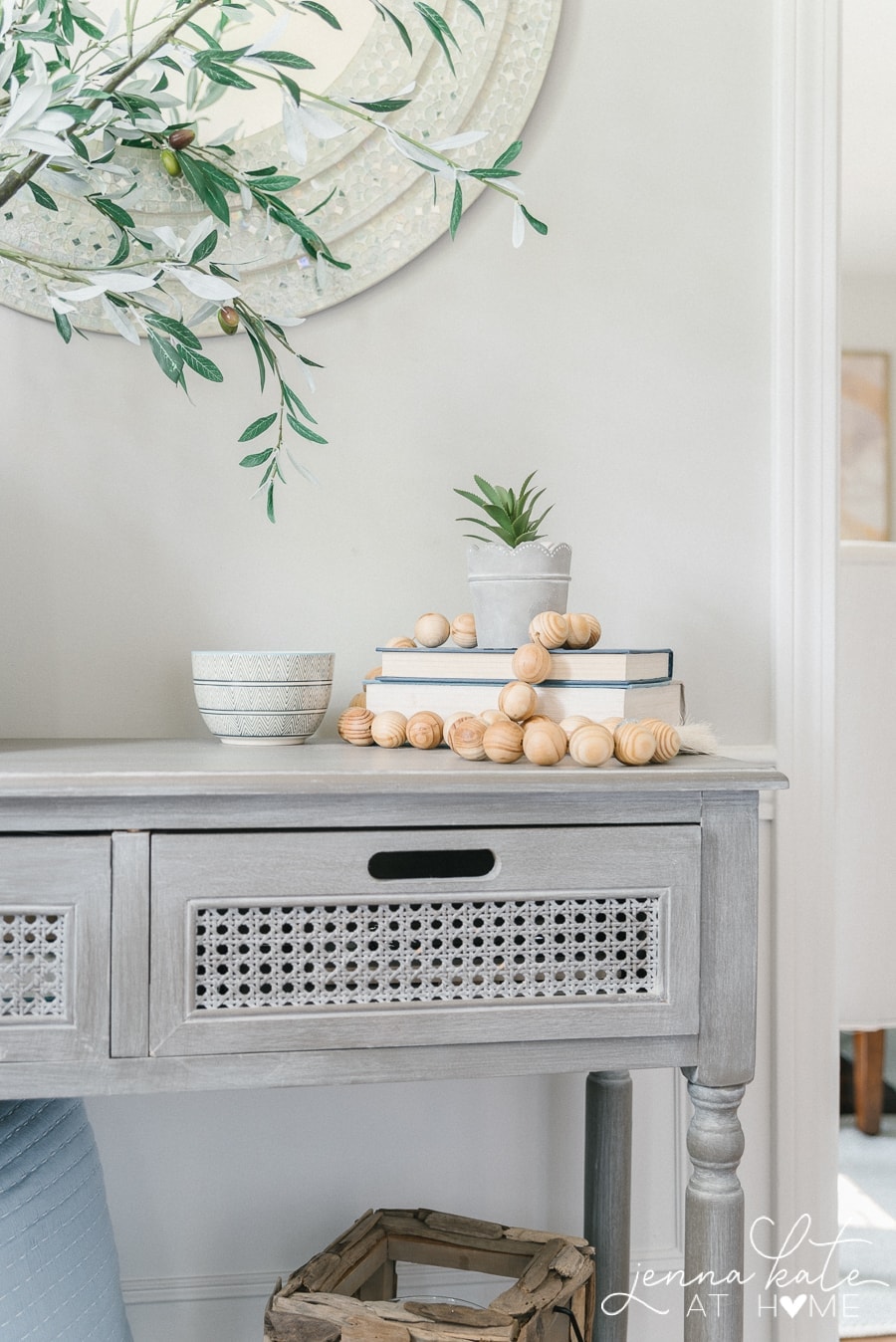 The door wreath is from HomeGoods last year (same wreath I used last summer!) but would be easy to recreate with a simple green wreath and some striped ribbon.
---
You Might Also Like These Simple Decor Ideas
---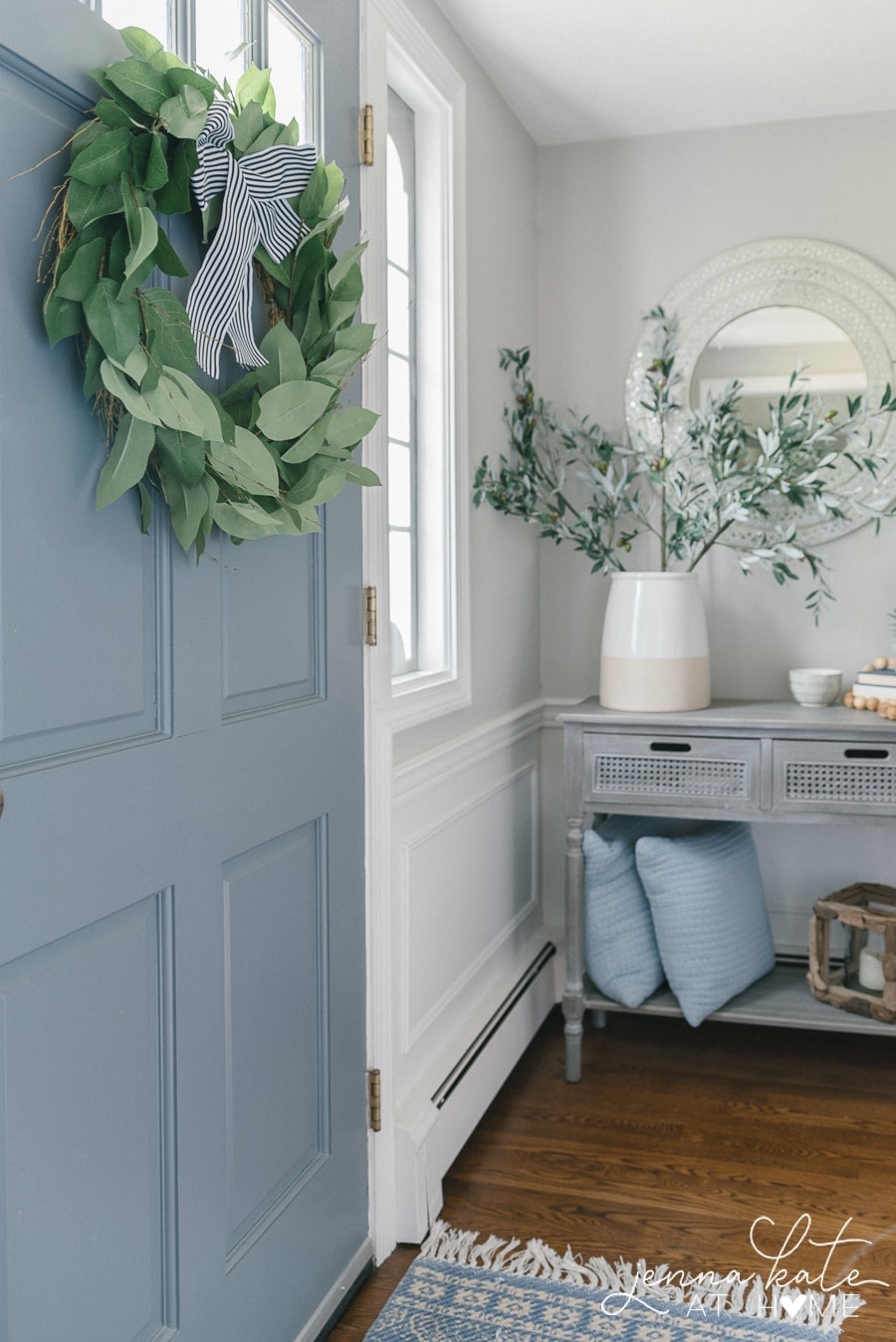 And because I know you'll ask – the door is painted Sherwin Williams Serious Gray and the walls are SW Repose Gray!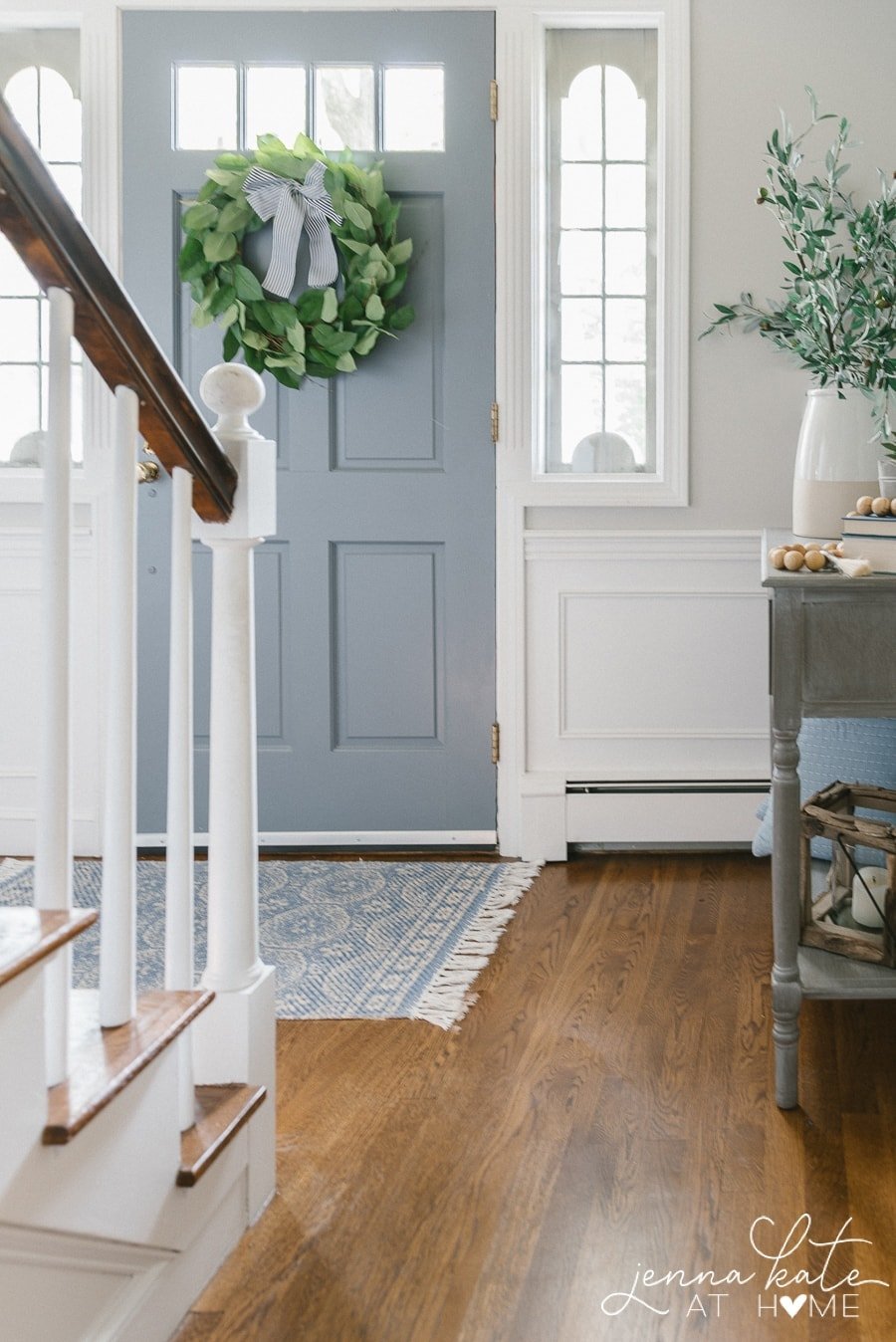 That's it for my simple summer vignettes. If you're stuck decorating any console tables in your home this summer, hopefully this will provide some inspiration for you. And if not, my talented friends are sharing their mantels and vignettes below that I know will inspire you!