There's been a huge resurgence in the trend for green paint colors over the past few years, in particularly sage and moody shades of green which look amazing on both walls and cabinets.
The reason these darker shades of green have become so popular is that they pack a whole lot of color, but because of their warmer undertone, they work in so many different situations.
It can be difficult to find paint colors that work well alongside honey oak cabinets and trim, darker rooms and brighter rooms, dark wood floors and light wood floors – but these darker shades of green work beautifully everywhere!
The softer shades of greens that can lean more into the blue side of things also continue to be popular, particularly as a bathroom or bedroom paint color.
Whether you're looking to add an accent wall, paint a full room or add some color to your kitchen cabinets, one of these popular shades of green paint is sure to speak to you!
Sherwin Williams Clary Sage
Sherwin Williams Clary Sage may just be the perfect green. It's soft, peaceful and inviting. Clary Sage is a great wall and cabinet color, but looks really beautiful as a front door color, too!
Sherwin Williams Retreat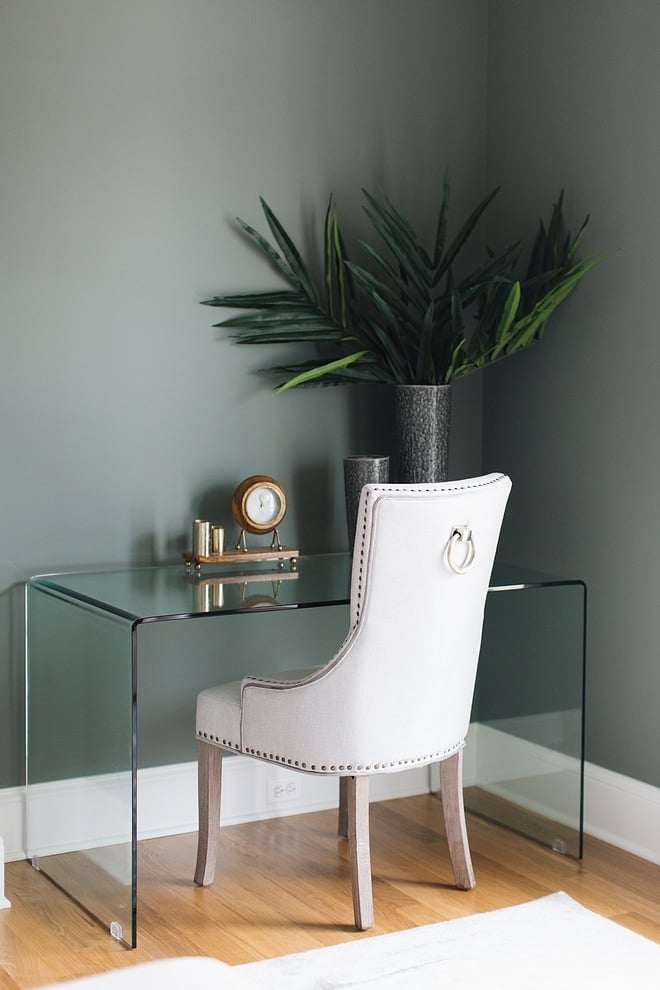 Retreat is a slightly grayed-out sage green that adds a modern look to any space.
Benjamin Moore Essex Green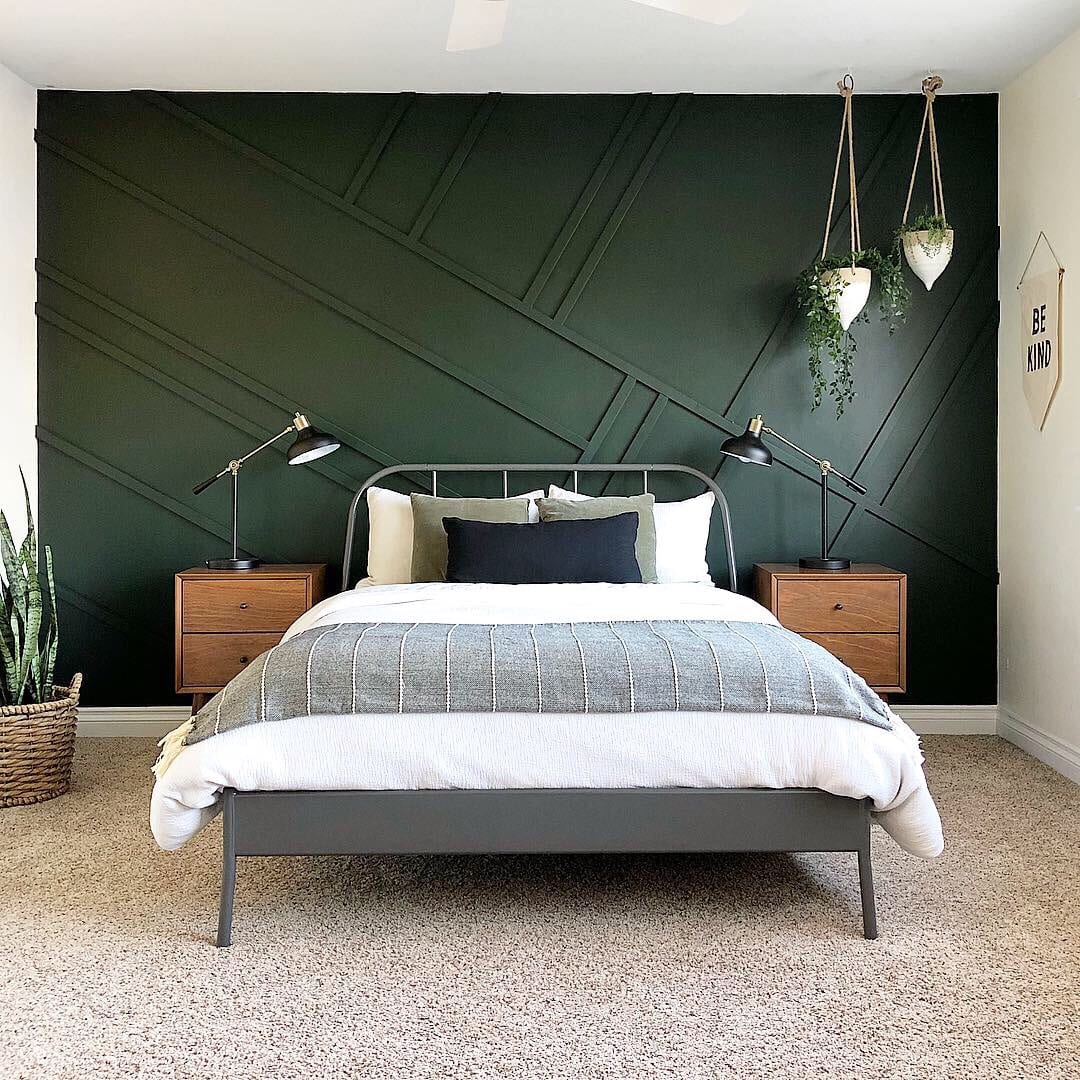 Essex Green by Benjamin Moore is the perfect shade of dark hunter green for an accent wall. It looks amazing paired with warm woods and leather, and is a color that appeals to both men and women.
Benjamin Moore Salamander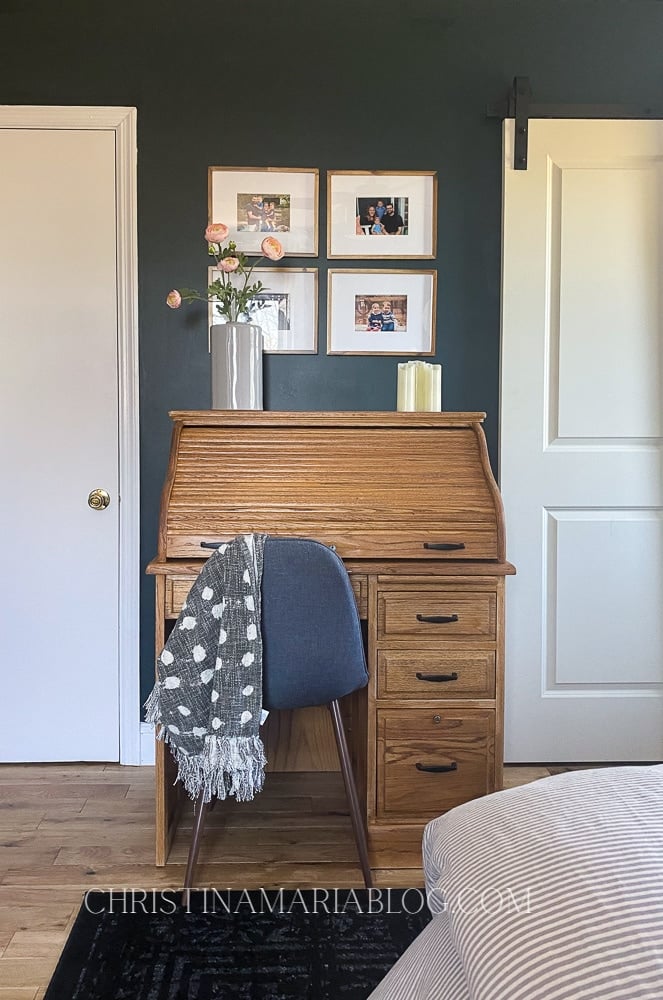 Salamander is the darkest of the greens that I'm featuring today. It's a perfect compliment to honey oak furniture, trim and doors and adds drama and moodiness wherever it's painted.
Benjamin Moore Backwoods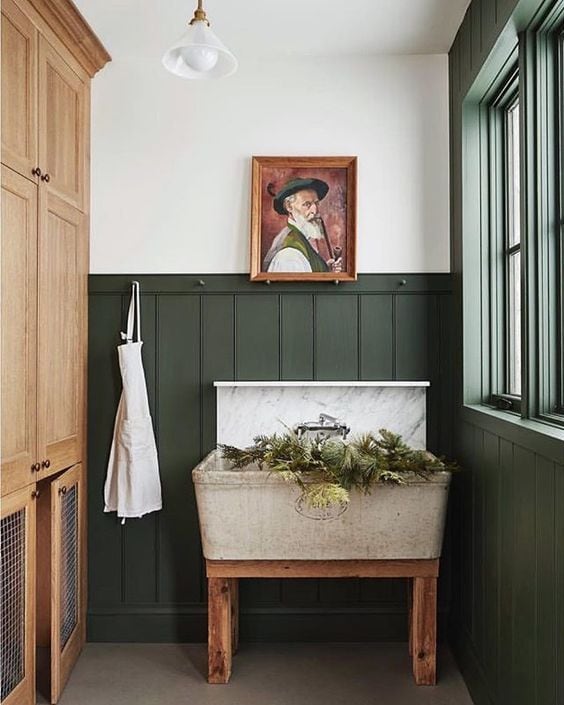 While Backwoods is still a dark green paint color, it has a fresher appearance to it. It works well alongside Benjamin Moore White Dove to create a wall board and batten wall treatment, but would also be beautiful as a cabinet color or on a full wall.
Dunn Edwards Black Spruce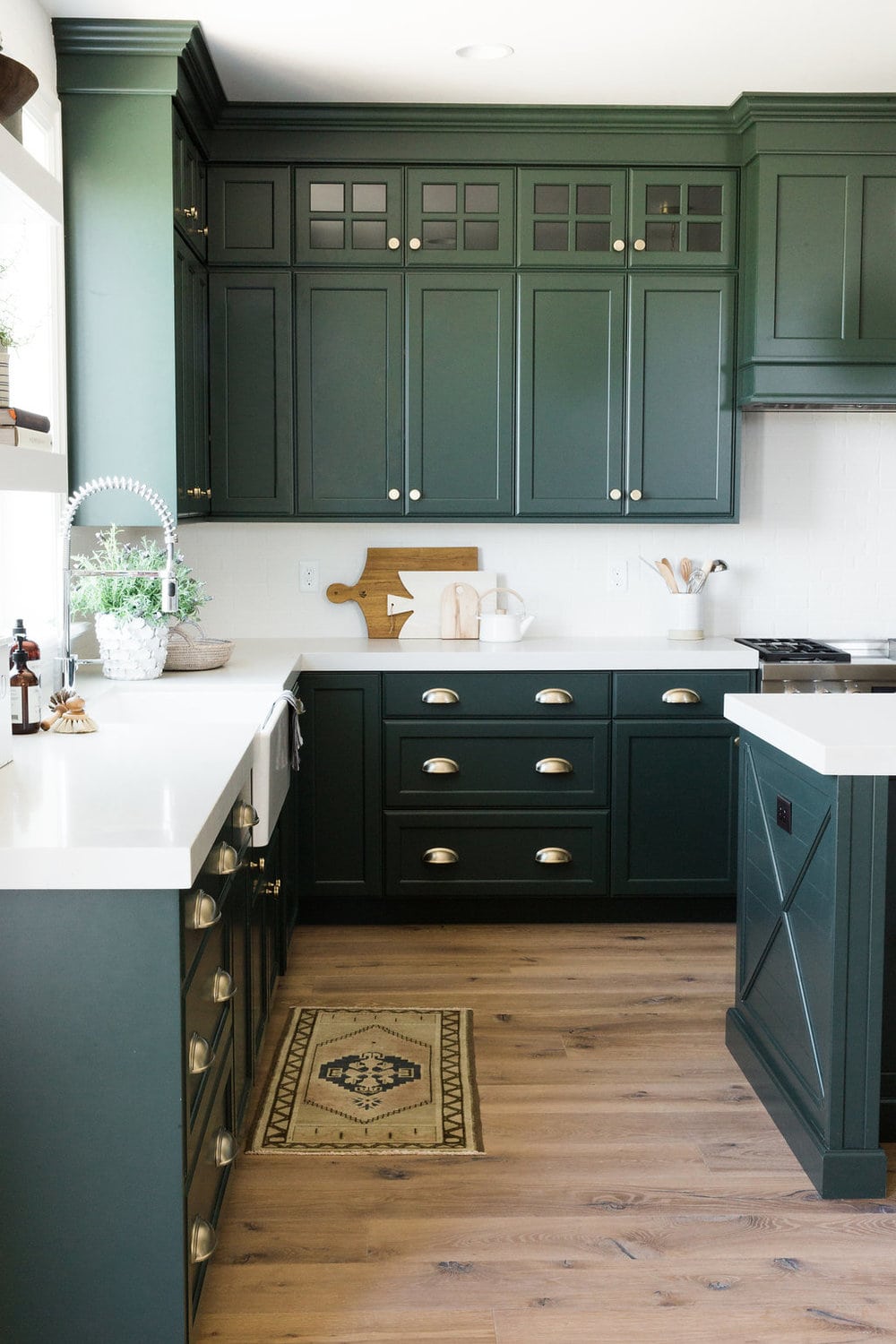 I don't usually feature Dunn Edwards paint colors, but I couldn't pass up the opportunity to showcase these green kitchen cabinets. This shade of green looks perfect with the warm brass cabinet hardware and clean white countertop and backsplash.
Benjamin Moore Chimichurri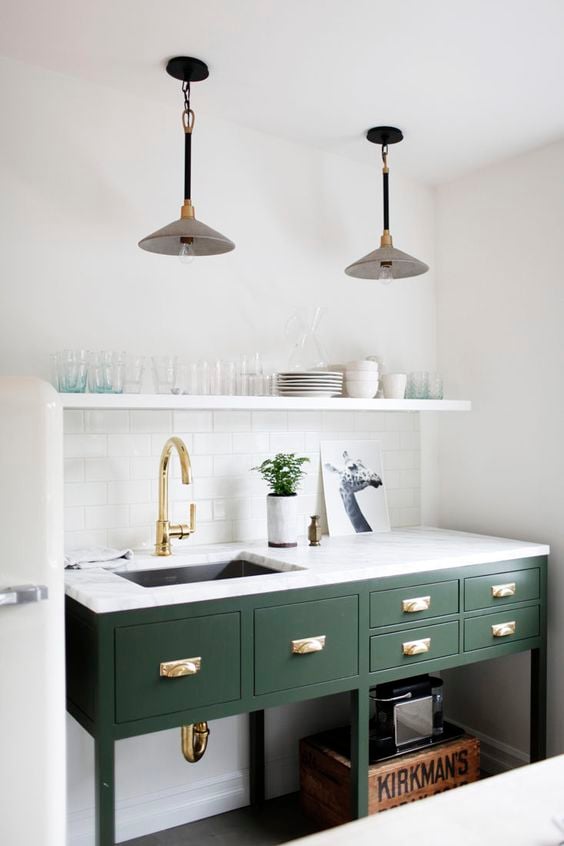 How amazing does this green paint look with the brass faucet and hardware? Lots of light makes this paint color really pop, but don't be afraid to use it in a darker space to add a moody vibe, too.
Benjamin Moore Tate Olive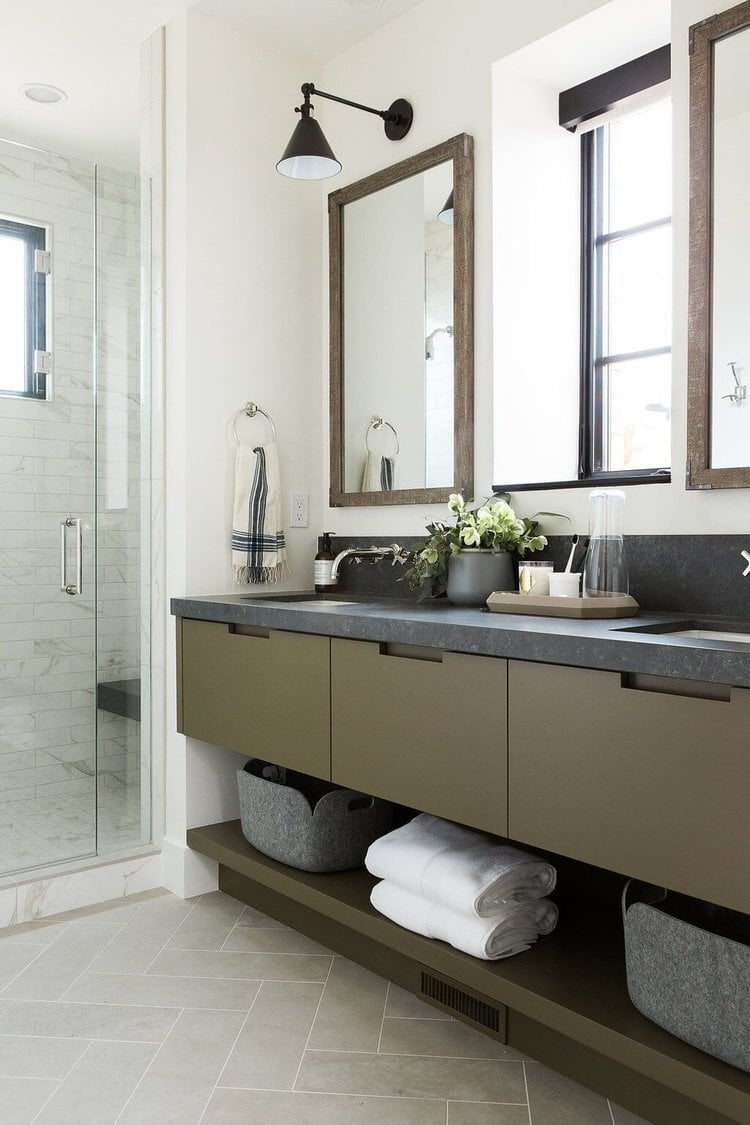 This olive color is so different and looks stunning against the black countertops and dark wood mirrors. It brings a masculine touch to this bathroom that really works.
Sherwin Williams Olive Grove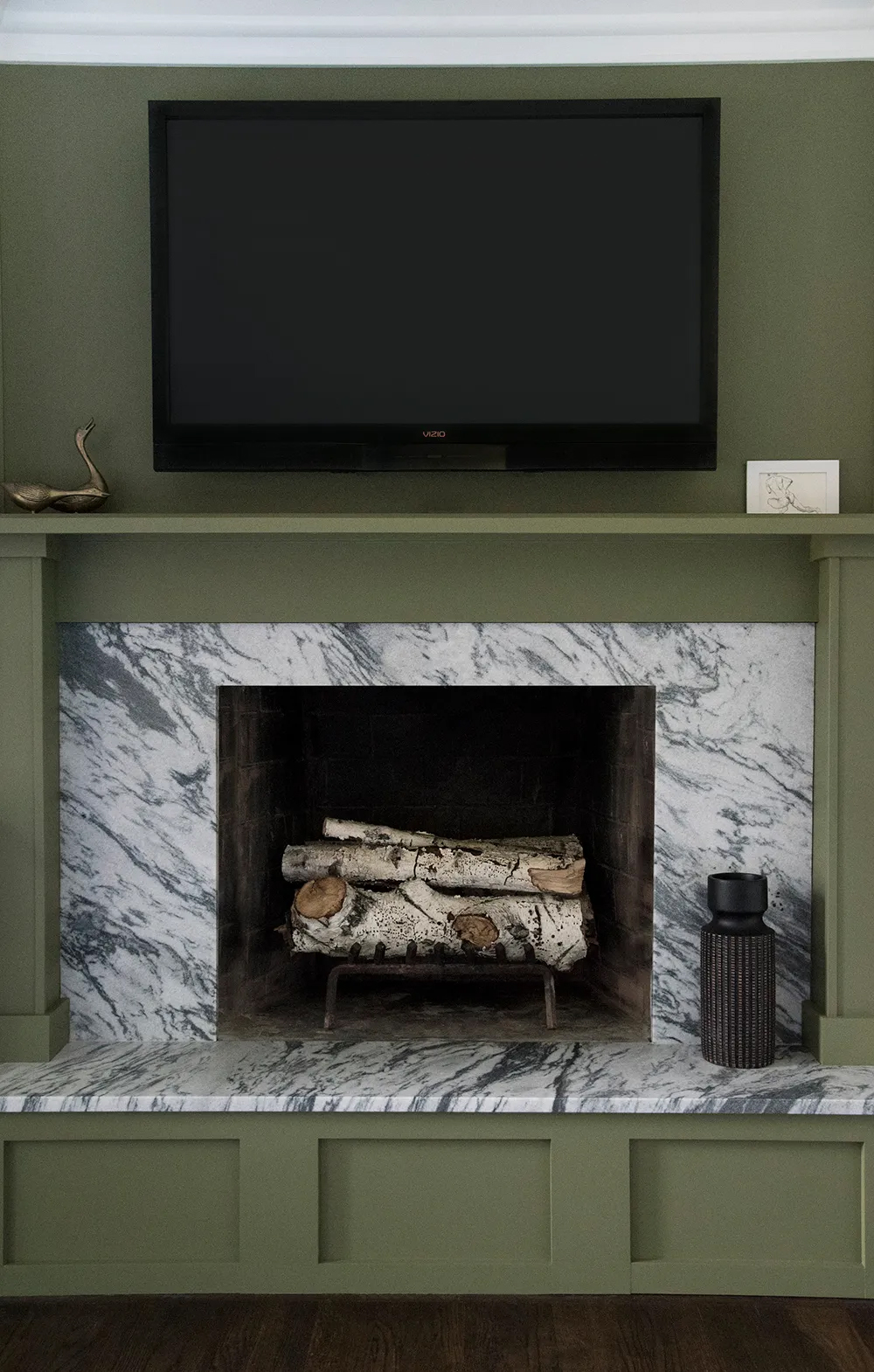 Definitely a unique choice for a fireplace, but this almost "army green" color is called Olive Grove and it certainly adds the warm green vibes. I love the contrast with the marble surround, don't you?
Benjamin Moore Rainy Afternoon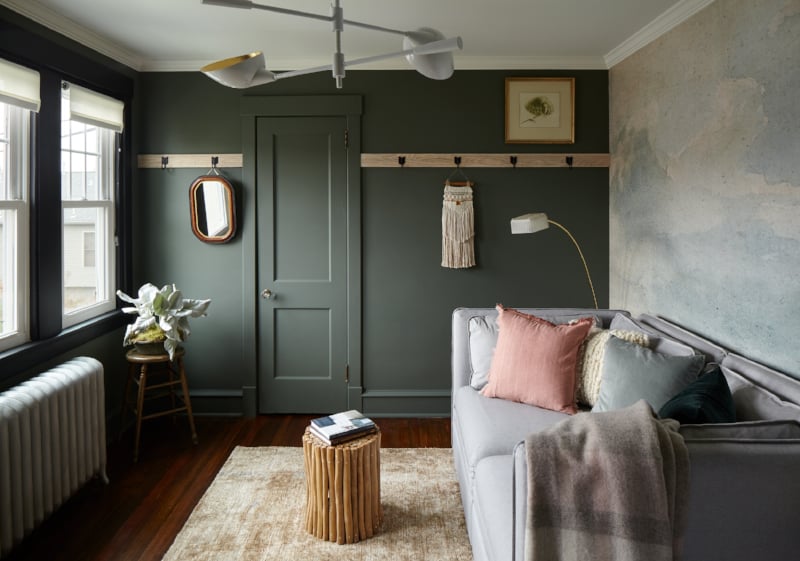 This is a very dark color with a subtle green that can look almost gray or blue depending on how the light hits it. It definitely has rainy afternoon vibes and adds such a moody vibe wherever it's used.
Benjamin Moore Essex Green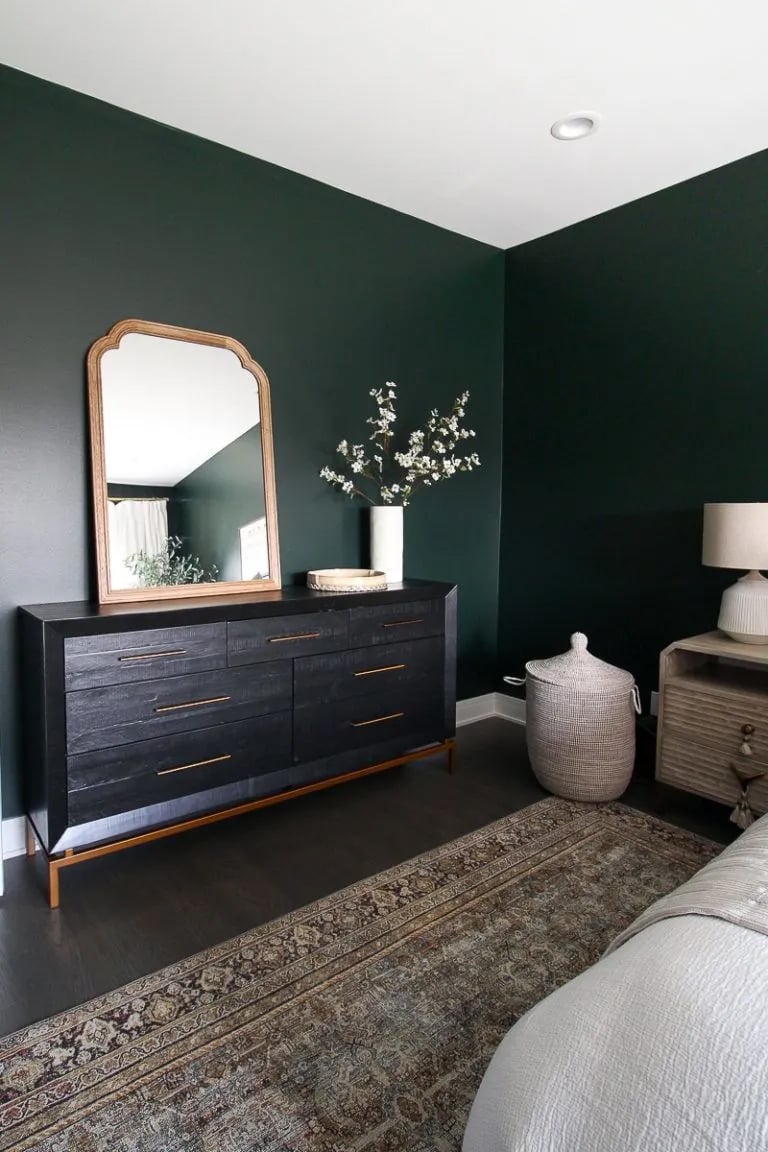 Essex Green gives off jewel-tone, royalty vibes. It's really dark and elegant and is completely at home with other dark colors. I can imagine it pairing beautifully with ornate mahogany woodwork, but it works equally well in more contemporary transitional homes.
Sherwin Williams Pewter Green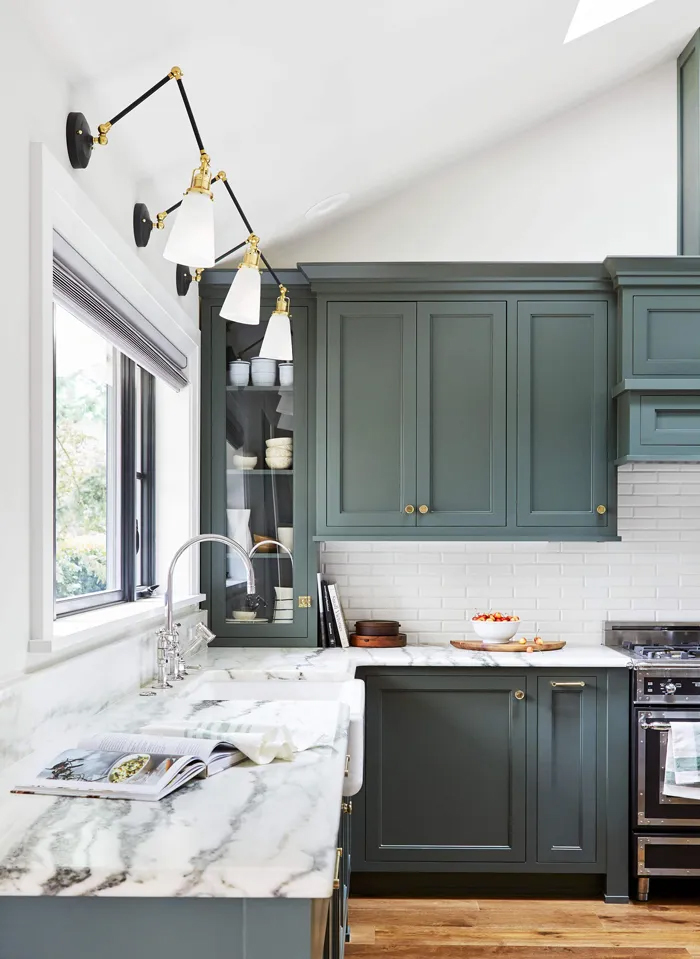 Pewter Green is an excellent choice for kitchen cabinets. In this photo I love how it's paired with marble countertops. This green can lean a bit blue (look at the bottom left of the photo) depending on the lighting so definitely one to test before committing. But when it works it's really pretty!
Sherwin Williams Evergreen Fog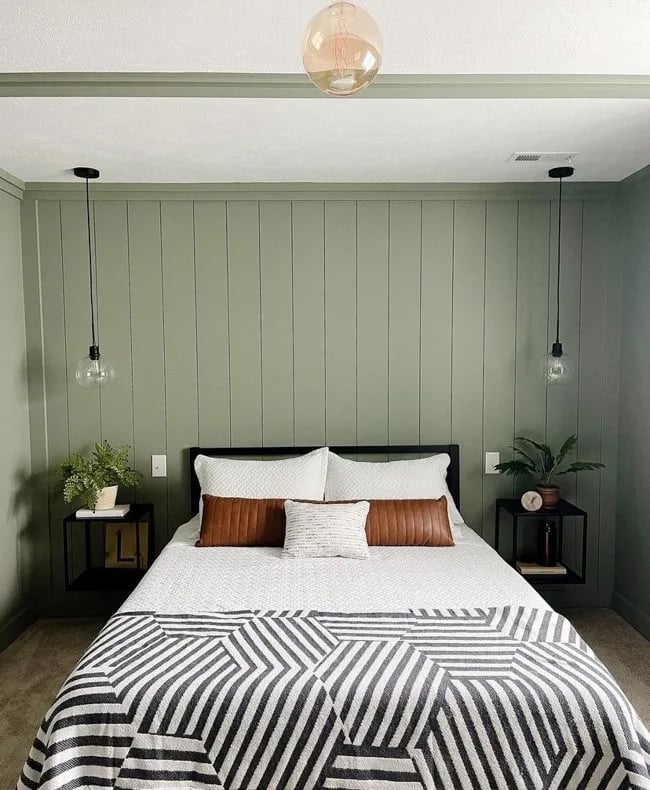 Sherwin Williams Sea Salt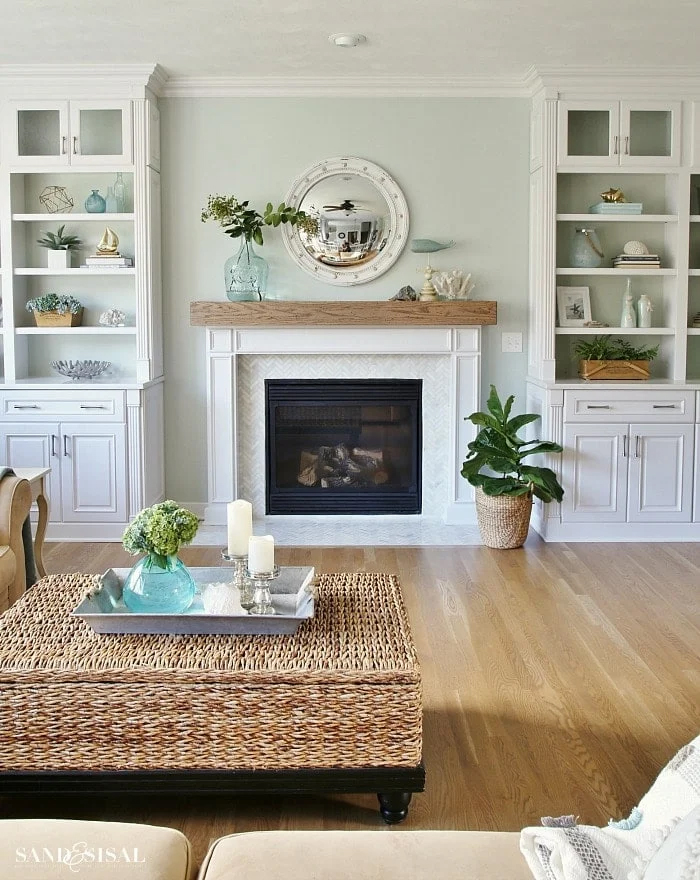 When you think of green paint colors, Sea Salt may not be what immediately springs to mind. It is in fact more of a blue-green, but in many lights it will look decidedly green.
Sea Salt is a beautiful fresh coastal color and has been one of Sherwin Williams' top sellers for many years. It's an excellent choice for a soothing bathroom or bedroom color.
Final Thoughts
Hopefully you've found your perfect shade of green paint for your next project, whatever it may be.
Don't Forget To Always Use Real Paint Samples!
Don't forget – no matter what you've read or photos you've seen online, it's really important to sample paint colors in your home before committing!
Samplize provides real paint samples that are easy to move around your home, and cheaper than buying a gazillion paint pots! It's the only way I buy paint samples.
Use code JENNAK10 at checkout and get 10% off your order
Coupon entitles all customers to 10% off the entire order with no minimum purchase requirement. This is a one-time use coupon and it cannot be combined with other discounts.