Decorator's White (CC-20) is a cool white paint color, with a slight drop of gray. It is a great choice for trim, doors and moldings.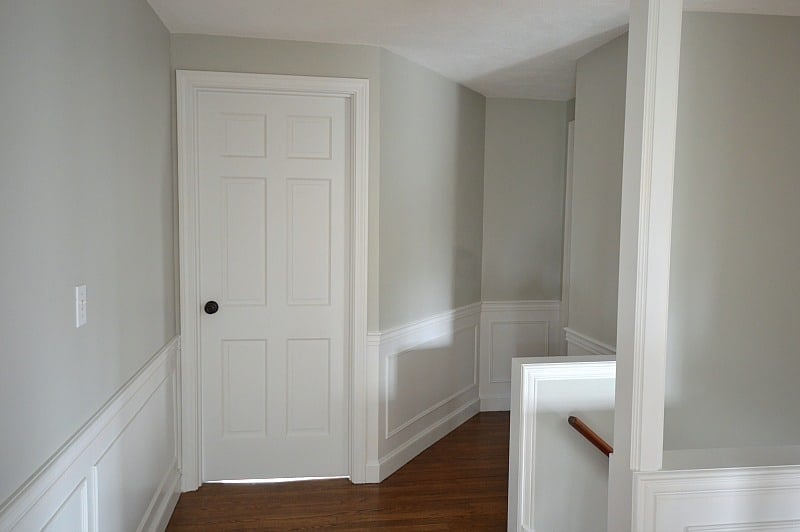 Decorator's White is one of Benjamin Moore's top selling shades of white paint. It is lovely shade of white that works well for trim, wainscoting and doors.
Is Decorator's White Too White?
No! This is exactly the reason why I originally chose Decorator's White for all the trim, doors and wainscoting in my house.
Decorator's White is a soft white paint color that leans cool because of its slight gray undertone. This undertone stops it from being overly bright and white and adds the perfect amount of softness.
LRV
Light Reflectance Value (LRV) is an indicator of the amount of light that is reflected by a color when it is illuminated by a light source. A higher value (closer to 100) means that a color will reflect more light back at you and a lower value (closer to 0) means that a color will appear darker, or absorb more light.
Decorator's White has an LRV of 84.6, making it a pretty bright white, but almost borderline off-white. In contrast, my favorite bright white, Sherwin Williams Extra White has an LRV of 86 and Benjamin Moore Chantilly Lace has an LRV of 92.
Decorator's White For Trim
Decorator's White is a nice choice for trim and mouldings because it won't look cold and stark, no matter what wall color or room exposure it is paired with.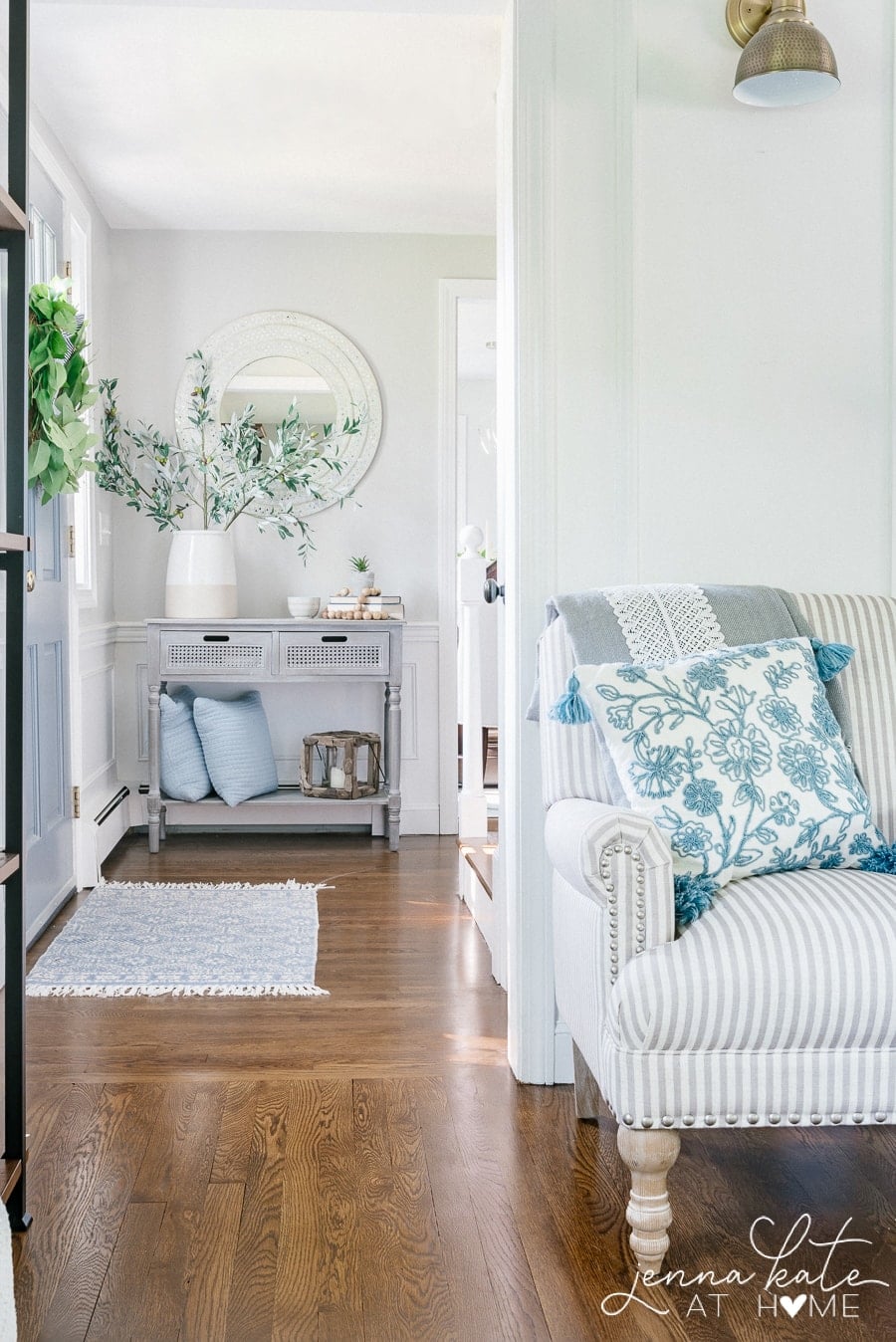 However, put it against a brighter, starker white like Sherwin Williams Extra White or Benjamin Moore's Super White and you will instantly see that slight gray undertone coming out.
In fact, next to a very bright white like that, it looks like a dirty white! Don't worry, it doesn't ever look dirty under normal circumstances, just when you see it side by side like that!
If your home has an abundance of really bright light (the vast majority of homes do not fall into this category) than you may want to consider a slightly warmer white, like Benjamin Moore Simply White.
I've read other blog posts that suggest that Decorator's White is not a good whole-house choice for trim. I have to say that I disagree. Having had it in our entire home for the first 3 years, I think it was a really great choice that worked in the cooler light on the east and west sides of our home as well as the sunnier exposures.
However, in my experience, Decorator's White looks great everywhere, as long as there are no whiter-whites to compete with it.
Painting Both Walls and Trim
If you're going for bright white walls and need a trim to coordinate, I'll let you in on a designer secret – use the same paint color but use matte or eggshell on the walls and satin or semi-gloss for the trim.
Because of the difference in sheen, it won't look like the same color but you won't have to worry about weird undertones!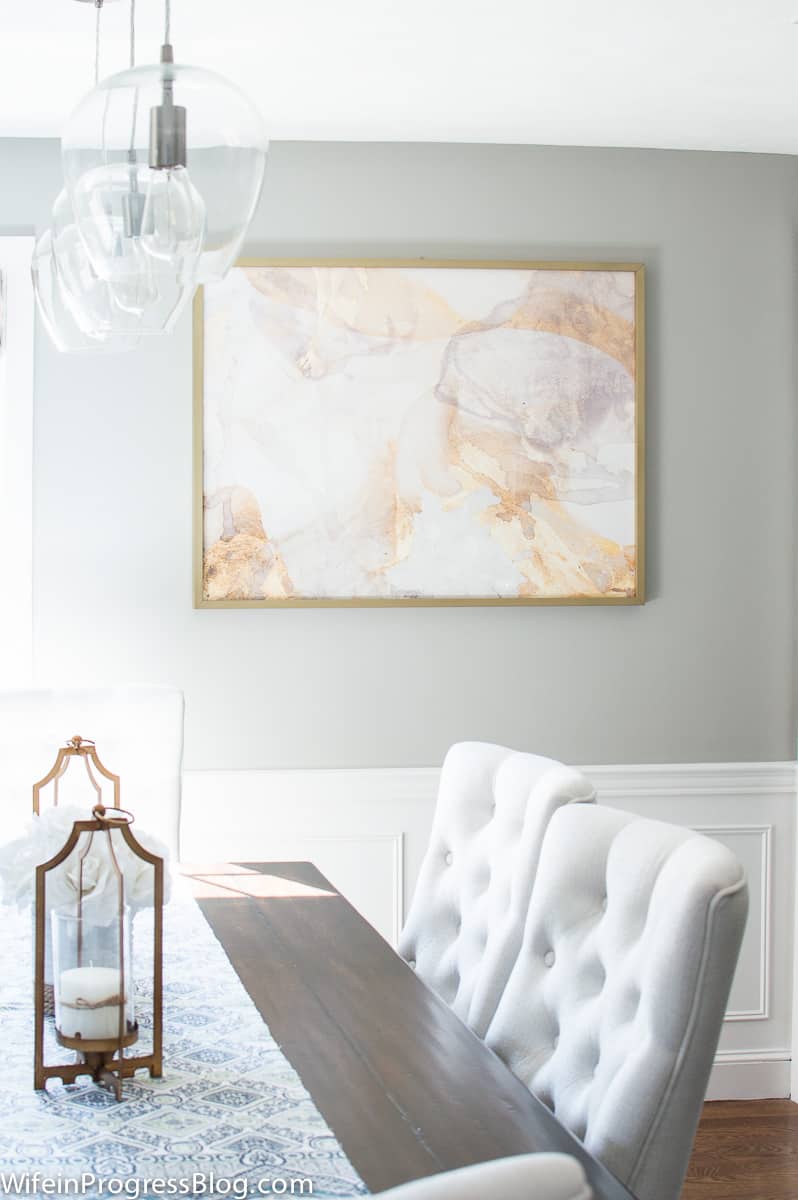 What Paint Colors Look Good With Decorator's White?
Decorator's White looks great paired against shades of gray, greige as well as blue undertoned colors.
Some colors that look great include SW Repose Gray, SW Mindful Gray, BM Stonington Gray, Behr Light French Gray and SW Naval.
I would steer clear of pairing it with bright whites, unless you want to make it look dingy.
Decorator's White vs Simply White
With an LRV of 91, Simply White is considerably brighter than Decorator's White. However, its creamy undertone means it can cast a yellow hue under incandescent light and in low light situations.
As loved as Simply White is, it's actually one of my least favorite colors for whole-house trim and doors, because it can lean so warm and creamy.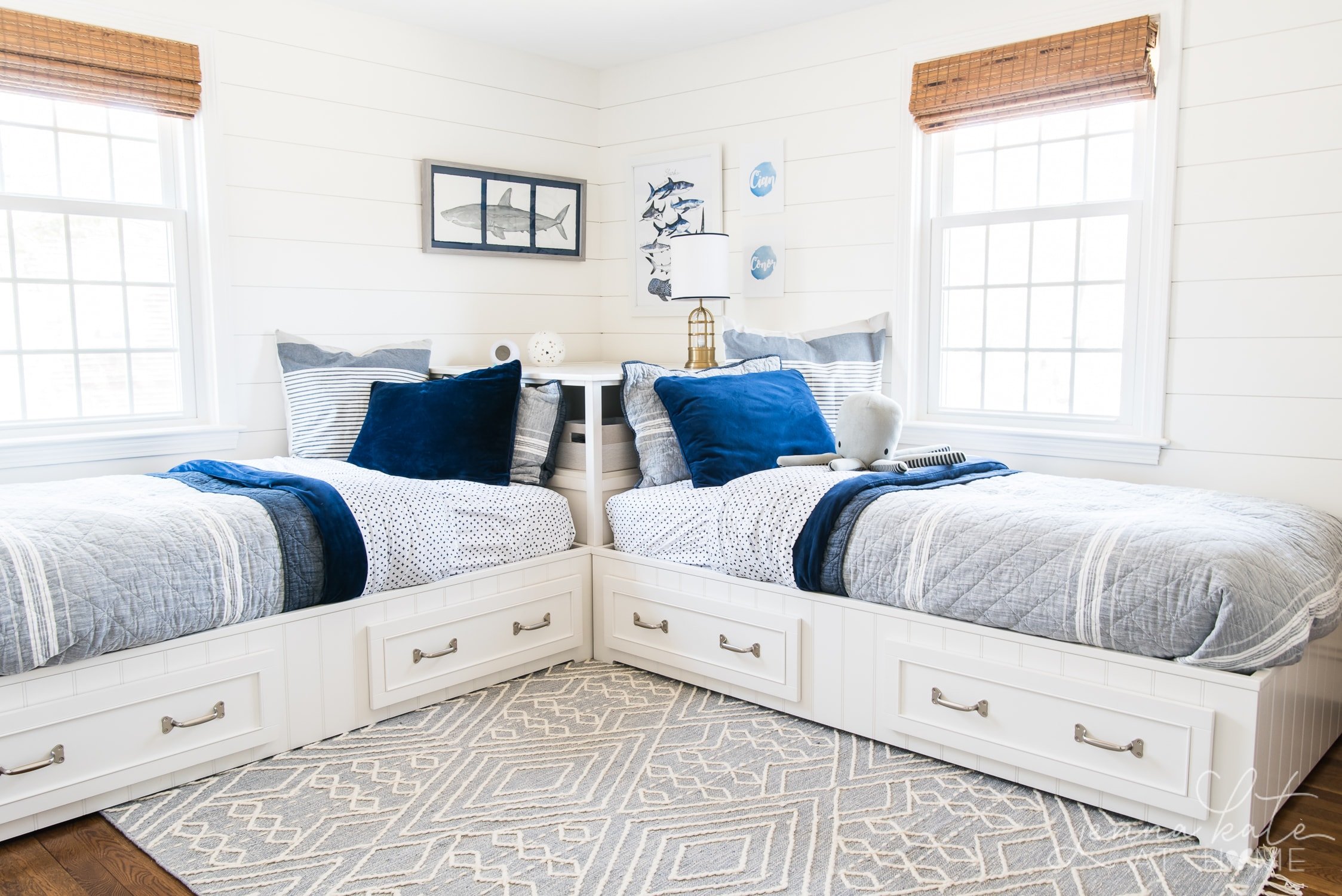 Decorator's White vs Chantilly Lace
If you are looking for a clean, bright white without that slight gray undertone, Chantilly Lace is an excellent choice.
With an LRV of 92, it is a lot brighter than Decorator's White, which has an LRV of 84. In fact, Chantilly Lace is considered to be Benjamin Moore's brightest white.
They are both slightly cool shades of white, but Chantilly Lace is a little more neutral since it doesn't have as much gray in the undertone. Instead, it can lean the tiniest bit blue in cool light and settle into a soft white (but creamy or yellow) in warm light.
Because of its high LRV, Chantilly Lace is susceptible to being influenced by colors around it. For instance, if you have a lot of blue in the room, it may reflect back some of that color. If outside your window is filled with greenery, some of that may become apparent — especially if you're using it as a wall color.
Final Thoughts
If you are looking for a bright white that is not jarring or stark, then Benjamin Moore's Decorator's White is the perfect white for you.
Whether you decide to use it on trim, doors and mouldings or just as a wall color, having read this post you should know if it's a good choice for you!
Don't Forget…
Don't forget – no matter what you've read or photos you've seen online, it's really important to sample paint colors in your home before committing!
Samplize provides real paint samples that are easy to move around your home, and cheaper than buying a gazillion paint pots! It's the only way I buy paint samples.