This post may contain affiliate links | For further details, please read our privacy policy
Stop staring at that massive blank wall and do something about it! Decorating a large blank wall doesn't have to be overwhelming – there's so many great ways to add your unique style and personality! Here are my favorite design ideas to decorate your blank canvas.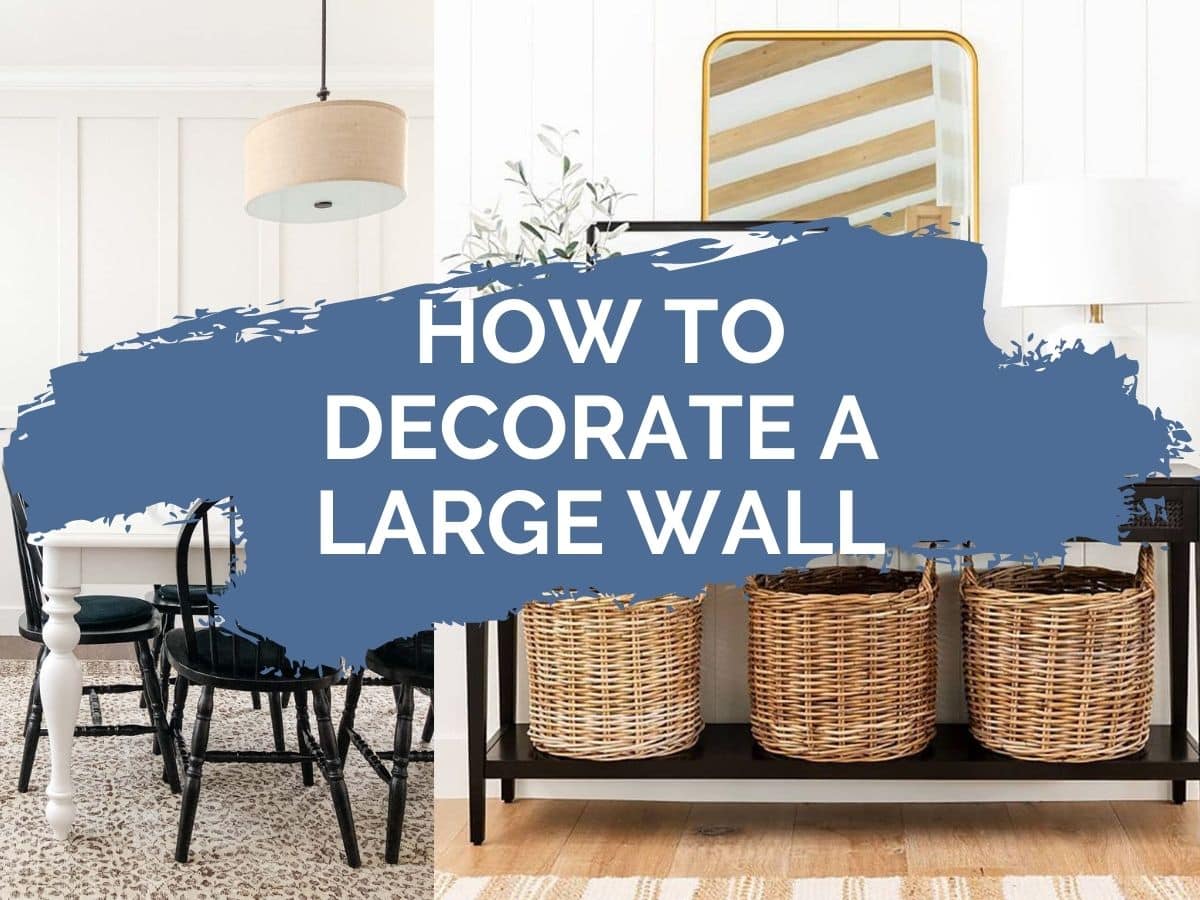 Large Scale Art
Large art like this is a great wall to decorate a large wall over a couch, and can be purchased (or DIYed) in many different sizes to accommodate your couch size and ceiling height.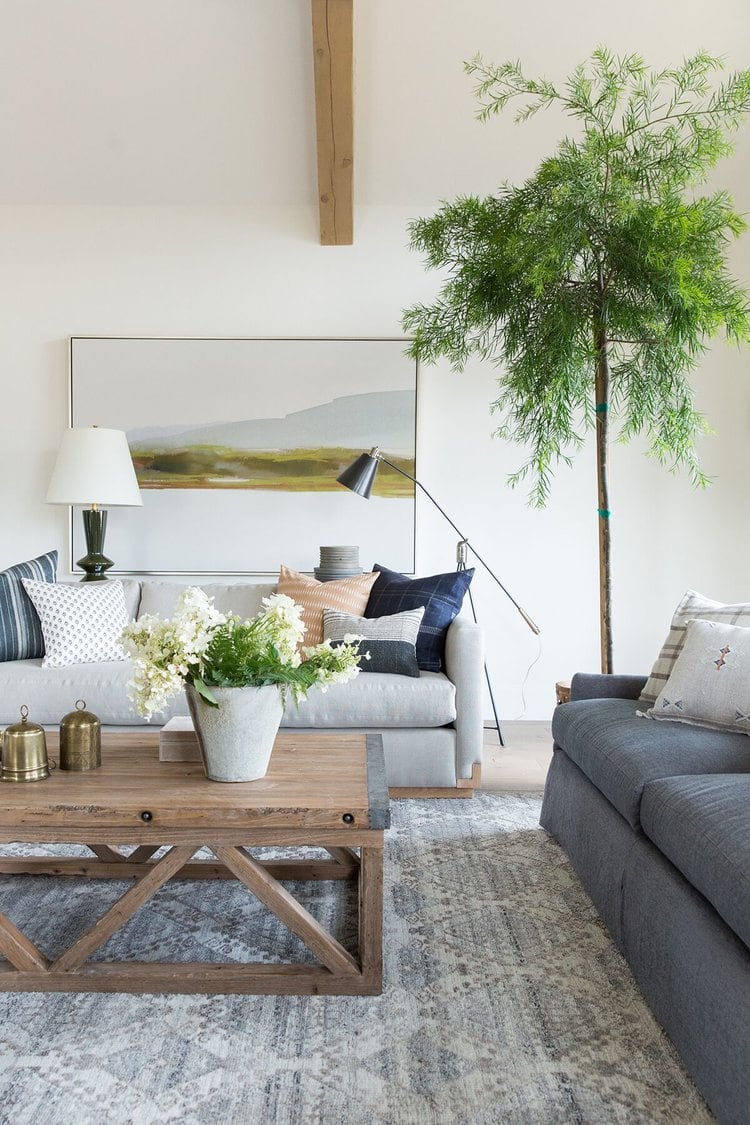 The idea of using a large piece of artwork to break up that large wall is a classic and versatile touch to any home. It gives you the opportunity to really channel your individual taste and style and choose a piece of art that speaks to you.
If you are feeling particularly creative (or brave!) you could even try DIY art and purchase a blank canvas. Let your creativity speak!
Gallery Wall
A gallery wall is a wonderful way of displaying a selection of your family portraits, most well-loved art pieces or even your own DIY art. It's a great way to break up a large wall in a living room, bedroom, dining room or even a hallway.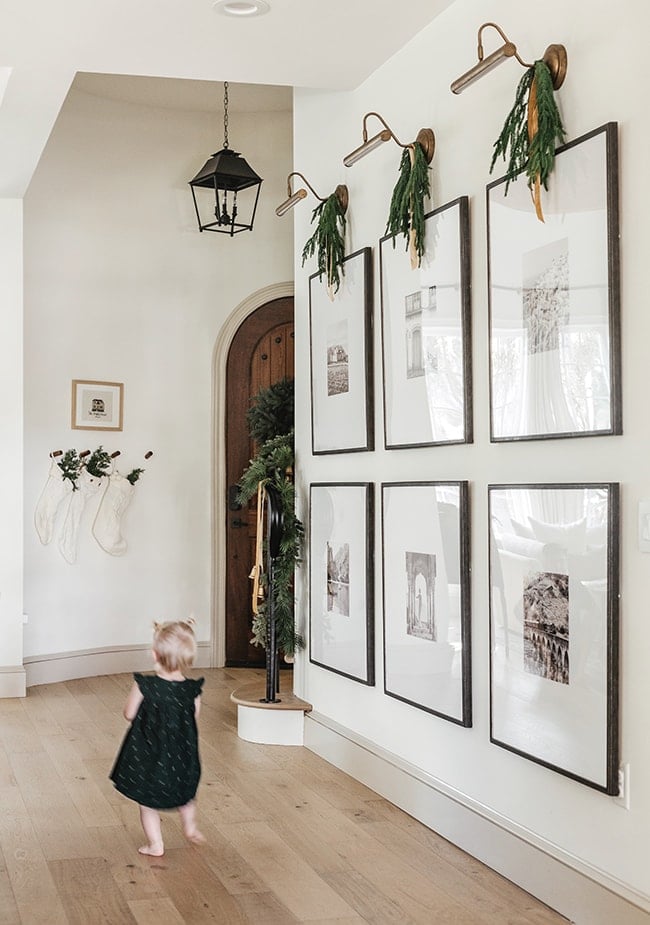 Collect as many pieces as you see fit and choose your arrangement. For ease of planning lay all your pieces out on a flat surface before hand and plan where they look best.
Extra large frames that create an (almost) floor to ceiling design look high end and stylish. Stick to frames with large mats and choose photos with a cohesive color scheme, or print the photos in black and white.


Incorporate Large Mirrors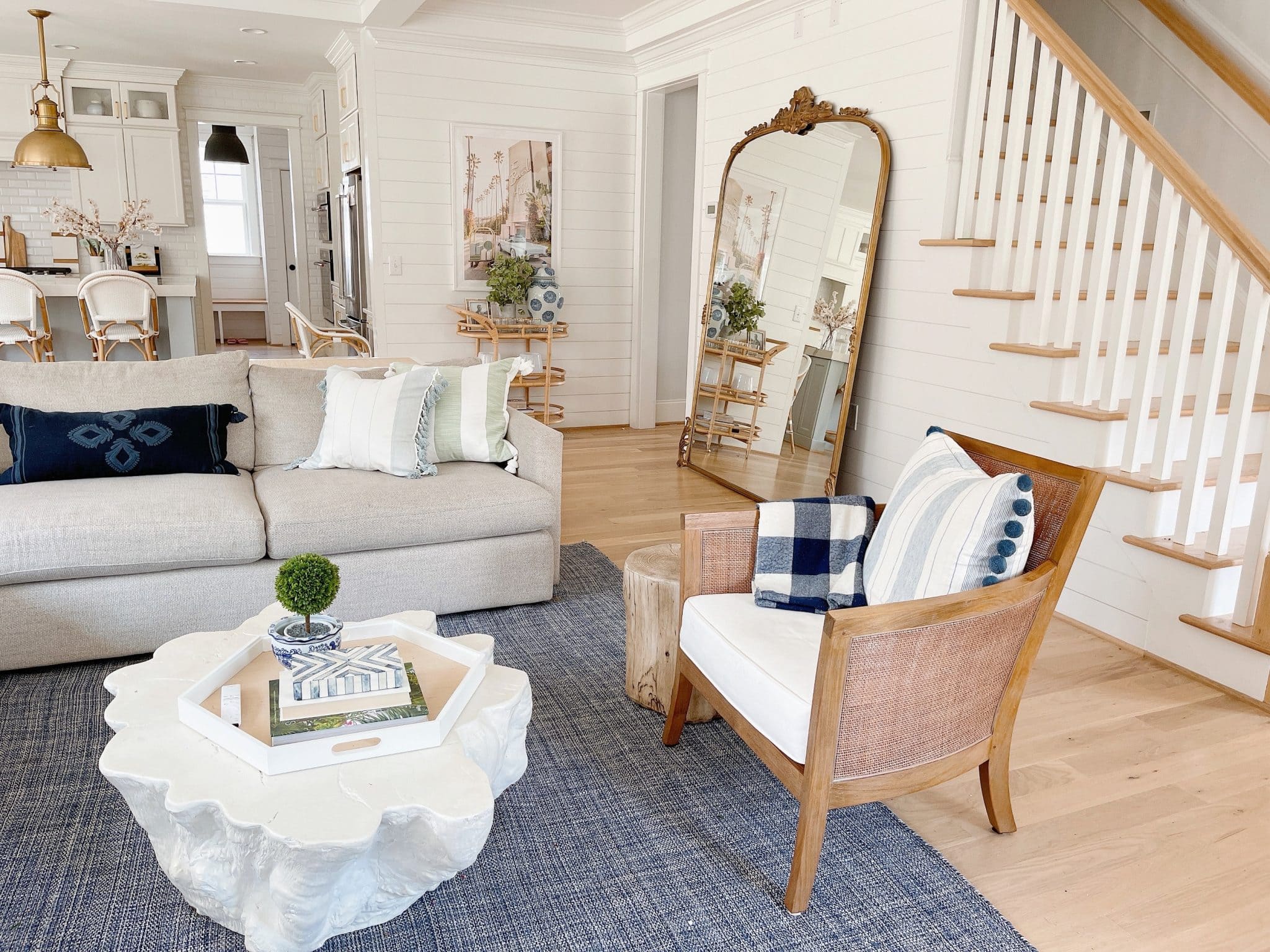 Adding a large mirror or even several mirrors is an excellent way of adding interest to a wall without a massive commitment.
This is a particularly good choice for a room which needs an injection of light as natural mirrors will reflect the light of the room and make it look more spacious, lighter and brighter.
Floor mirrors are a perfect wall decoration idea for a narrow space where you can't add a piece of furniture. If you have tall ceilings – the bigger the mirror, the better! Make it a statement piece so that it looks intentional in your space, and not an after thought.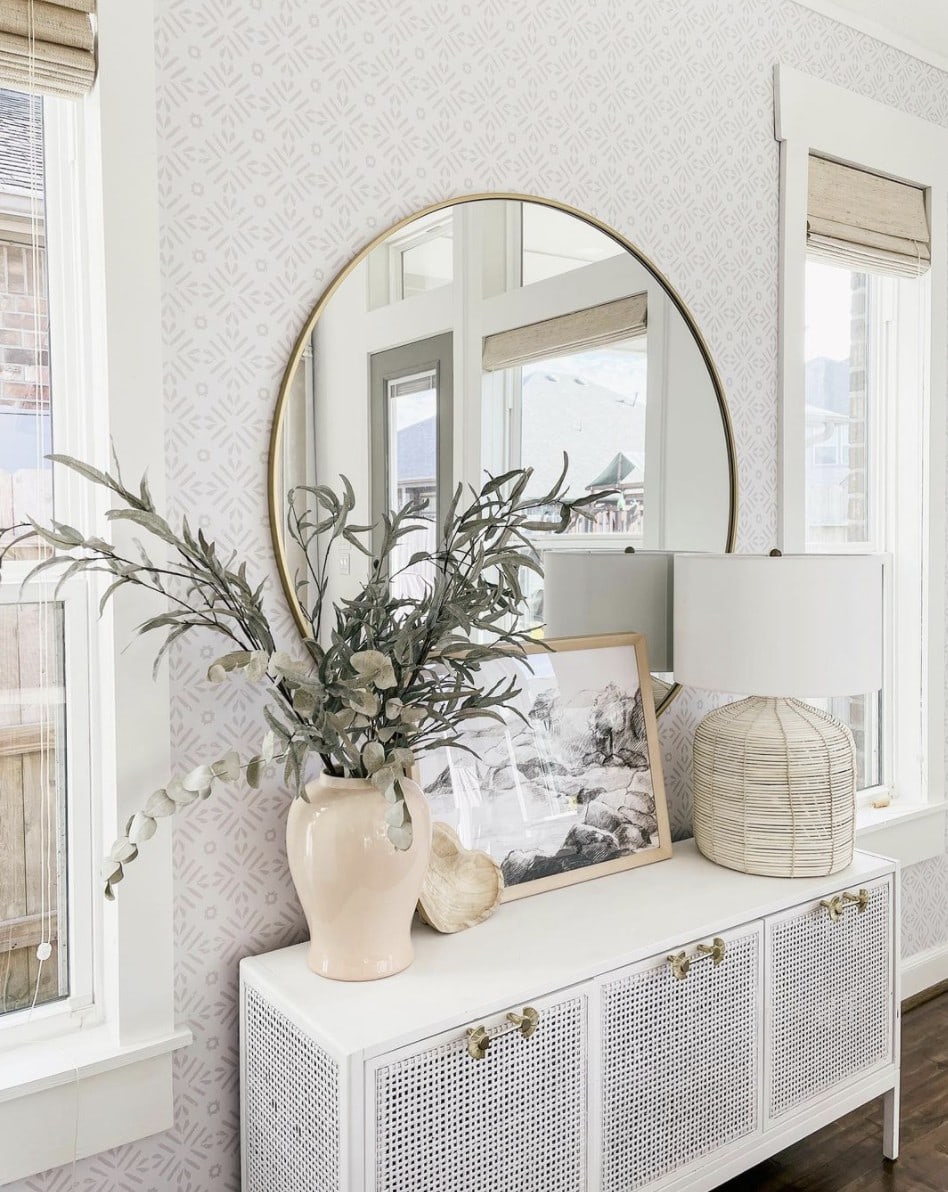 If you have space to accomodate a console table, a round mirror flanked with a lamp, artwork or vase is the perfect way to accessorize a bare wall (and give you extra storage , too!)


What's fun about choosing mirrors is you can go upscale and choose something expensive and regal-looking, or you could go in an entirely opposite direction and channel your inner eco-chick by DIYing your own floor mirror!
Picture Frame Moulding
Adding millwork to your large wall is a really clever way to break up the wall while adding a refined and expensive looking touch.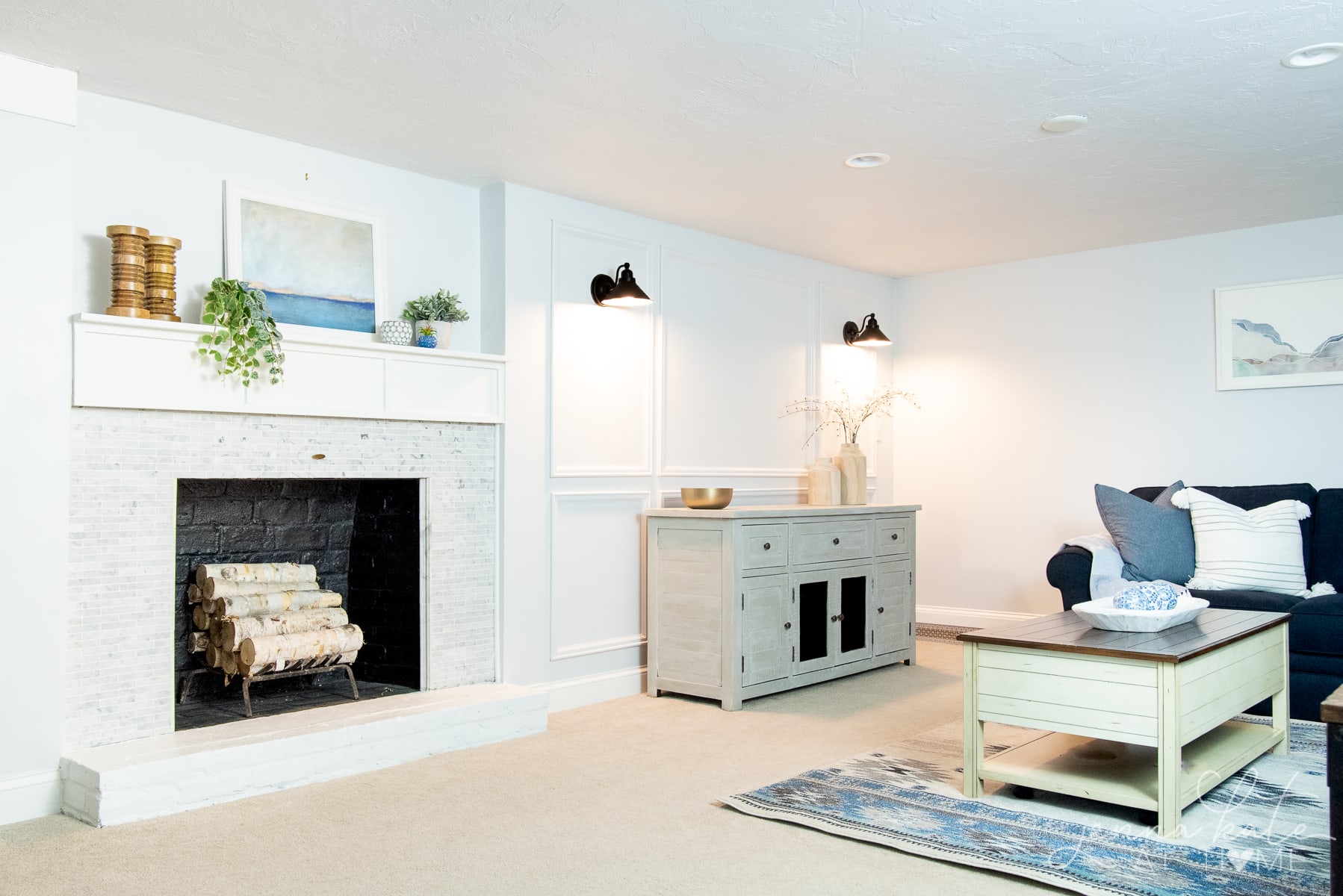 Picture frame moulding is my one of personal favorite ways to add interest to a large wall. It adds just enough texture to eliminate the "boring" but by painting it the same color as the wall, it doesn't detract from the rest of the surroundings.
Wainscoting, picture frame moulding, board and batten and even shiplap have become such a popular trend for homes and really transform a standard 'builder grade' room into a luxe, well designed one!
These can be done by virtue of DIY if you are on a budget and transform your space with minimal cost. They look amazing painted in the same color as the wall but also look really beautiful with a contrasting color – the options are endless!
Board and Batten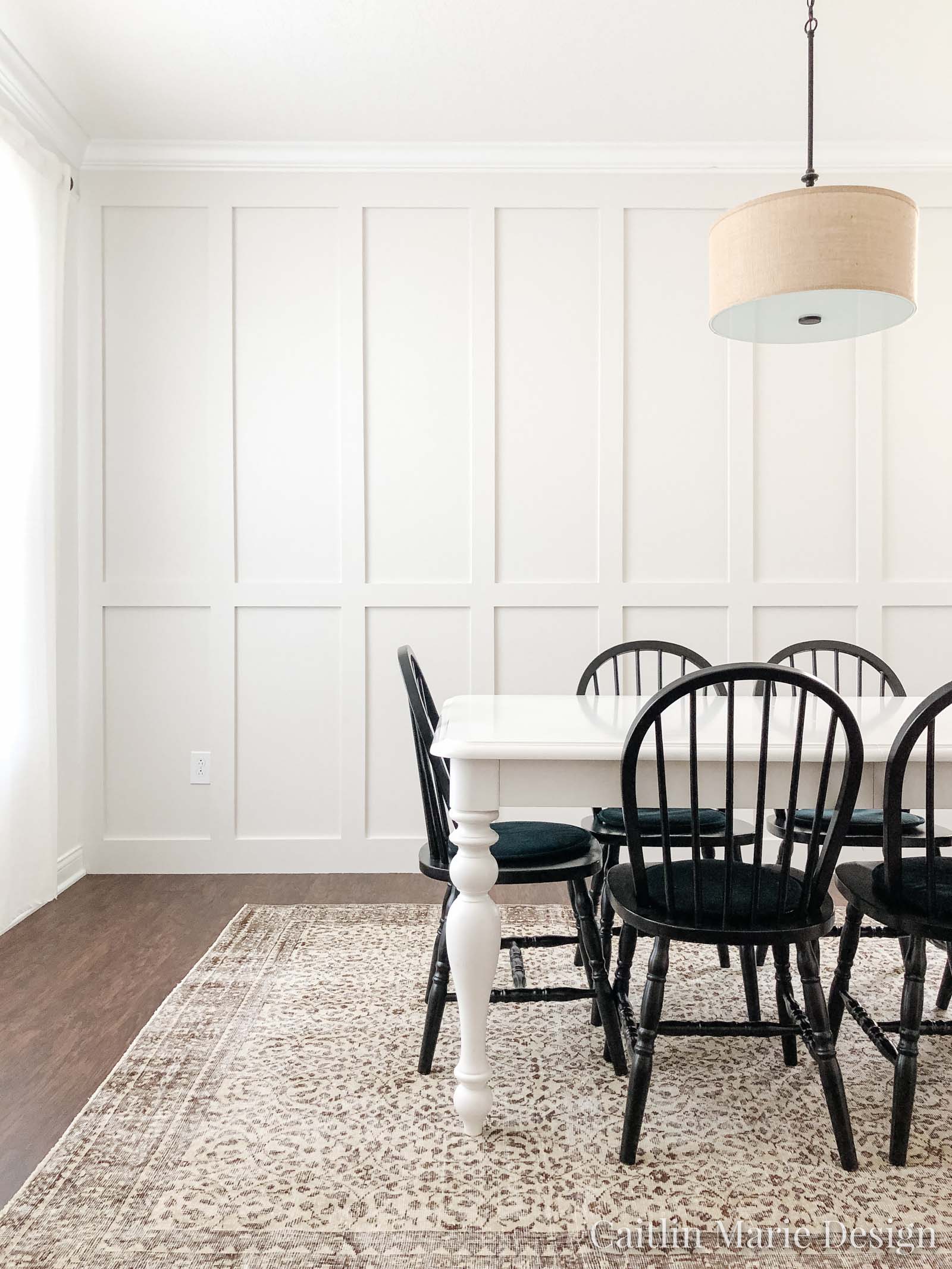 Board and batten is another inexpensive way to add interest to a large, blank wall.
This is such a popular choice for many homes and I understand why – it's can be a relatively cheap and easy way to really transform a large room and creates an expensive, well styled look which will last in terms of style and quality.
It's also a very beginner friendly DIY project. If you can cut a straight line with a saw, you'll be able to knock this out in an afternoon!
Layer it Up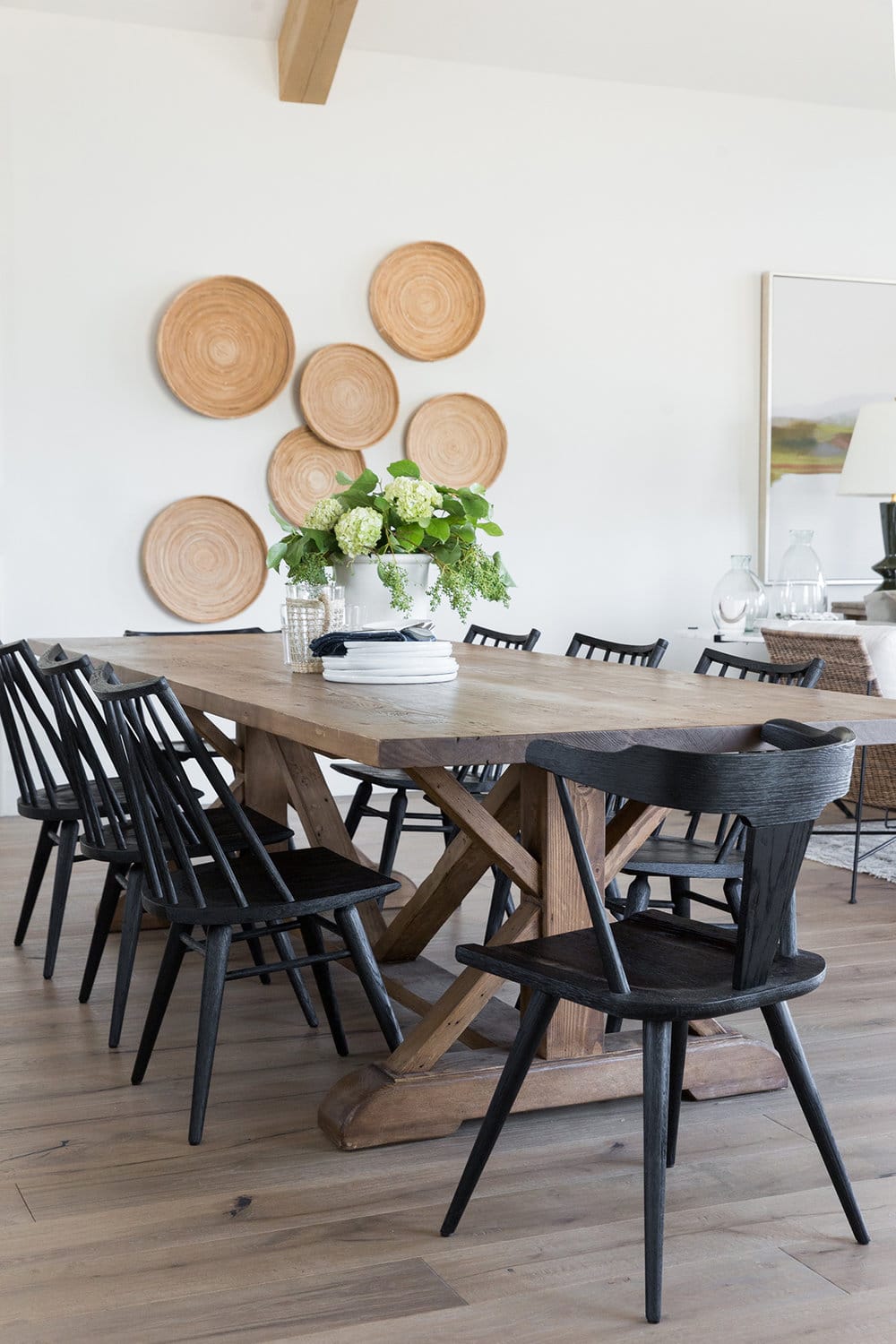 Layering different textures can be a really fun and creative way to style a large wall and is also a great way to add some color and dimension to a space. I've seen this done successfully in every room of the house, including in kitchens!
To create a fun three dimensional layered look try assembling different items such as rattan and wicker baskets, macrame pieces, embroidery items and even hanging plates and assemble them to your style and taste. This can be done easily on a budget by thrifting items.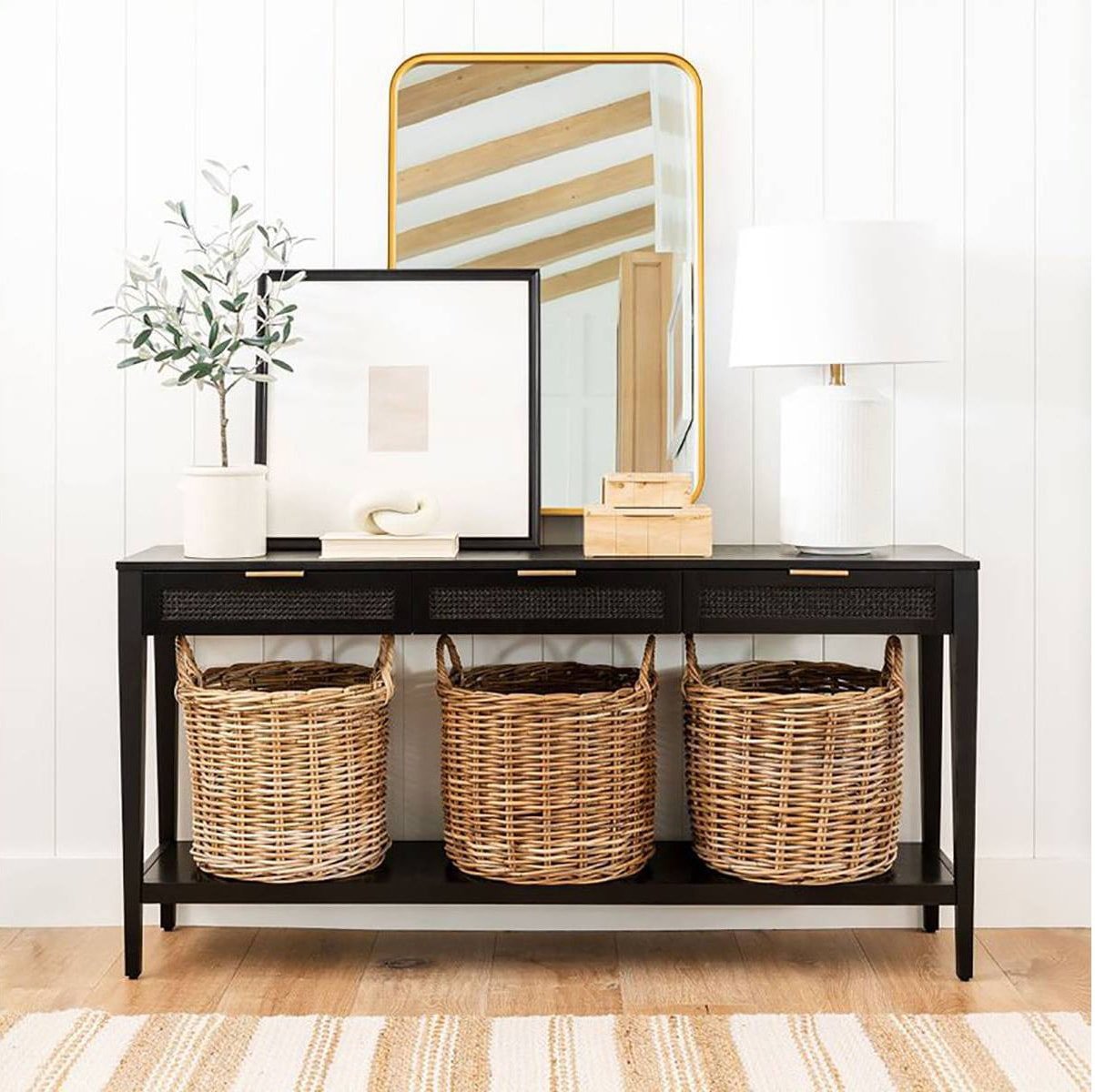 The layering concept also works really well on a console table. Layer artwork, and other decorative objects for a high end look.
Bold Paint Color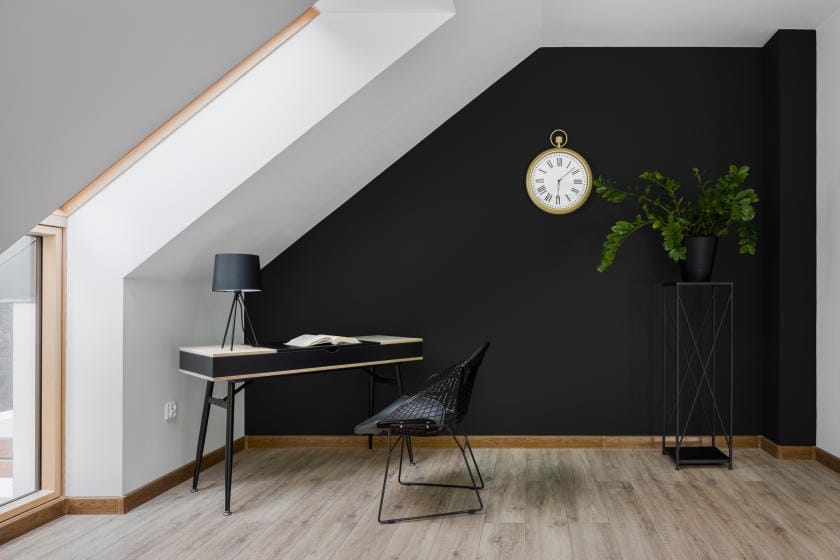 If you are looking to make a statement and you really love the idea of using a bold color, this is the one for you! Using a bold color on a large wall acts as a wonderful statement but also breaks up that super bare wall.
You get the best of both worlds – the ability to dip your toes into a wild color without the need for a commitment to color the whole room. Try a bold rusty orange or a bold, earthy green for a real trendy aesthetic.
Wallpaper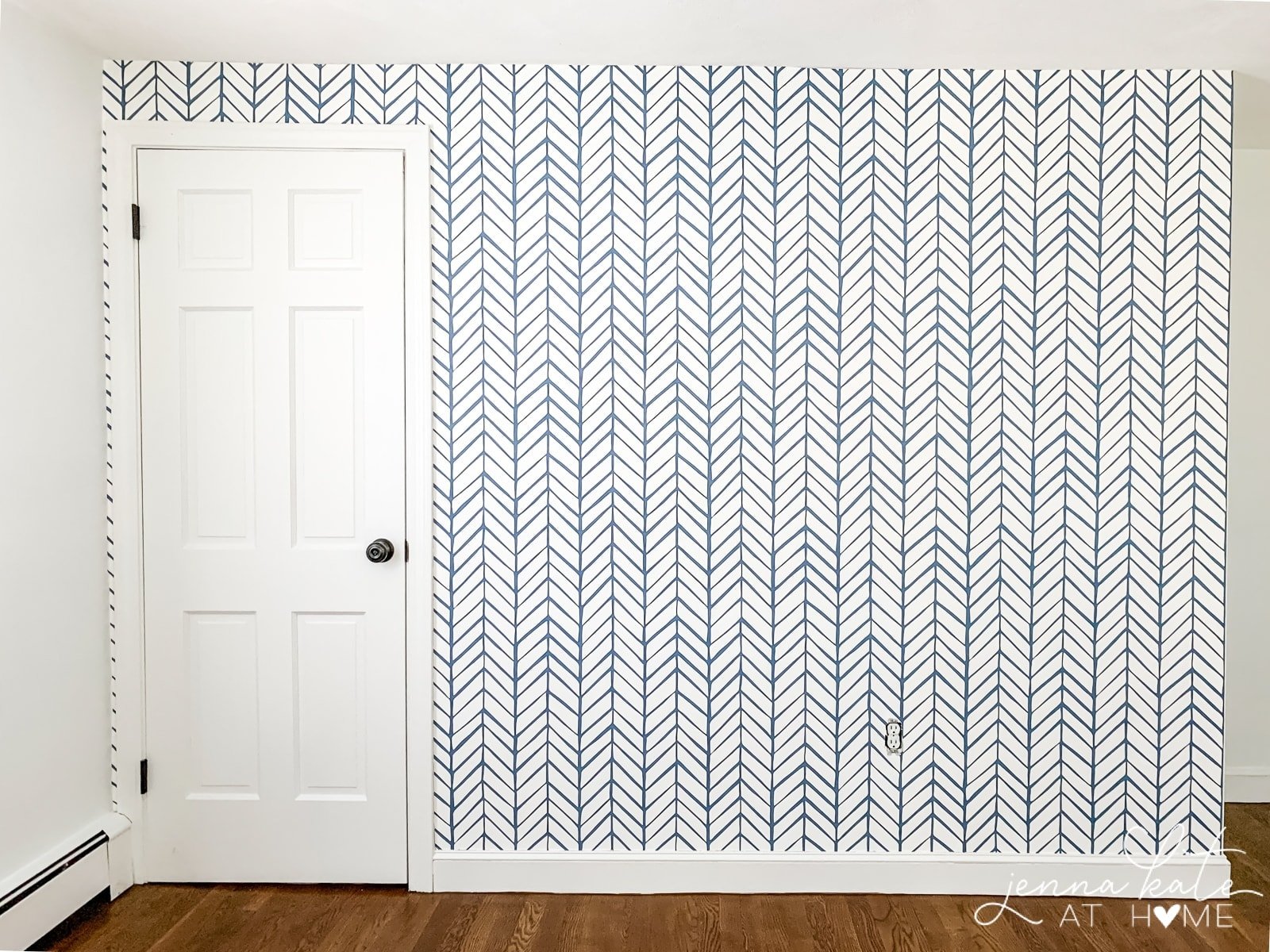 What is so wonderful about wallpaper is the array of patterns and textures available. There really is a style and aesthetic for everyone's taste. Using wallpaper is simple, affordable and most importantly effective in breaking up that super large wall!
Hanging wallpaper is not difficult, either, once you follow a few simple tips.
Choose a textured floral print, geometric print or play with a pop of color – what would you choose?
Greenery
Calling all aspiring plant moms! If you have the green touch and simply love the aesthetic and joy that plants bring your home, why not create a living plant wall?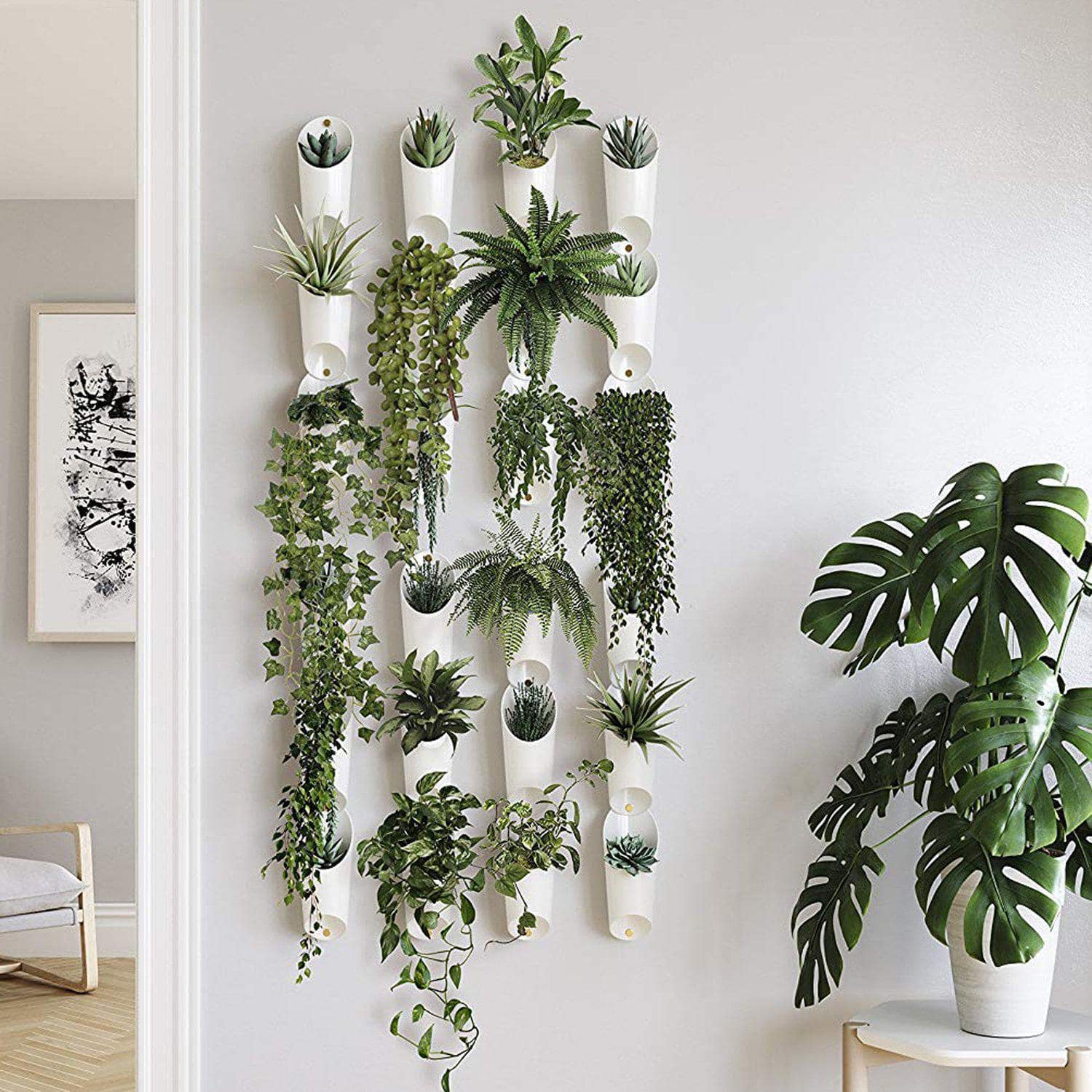 You could choose to create a propagation station, hang beautiful hanging plants from shelving or even delve into creating a living wall by growing your plants and fixing their leaves to follow the path you choose over the wall.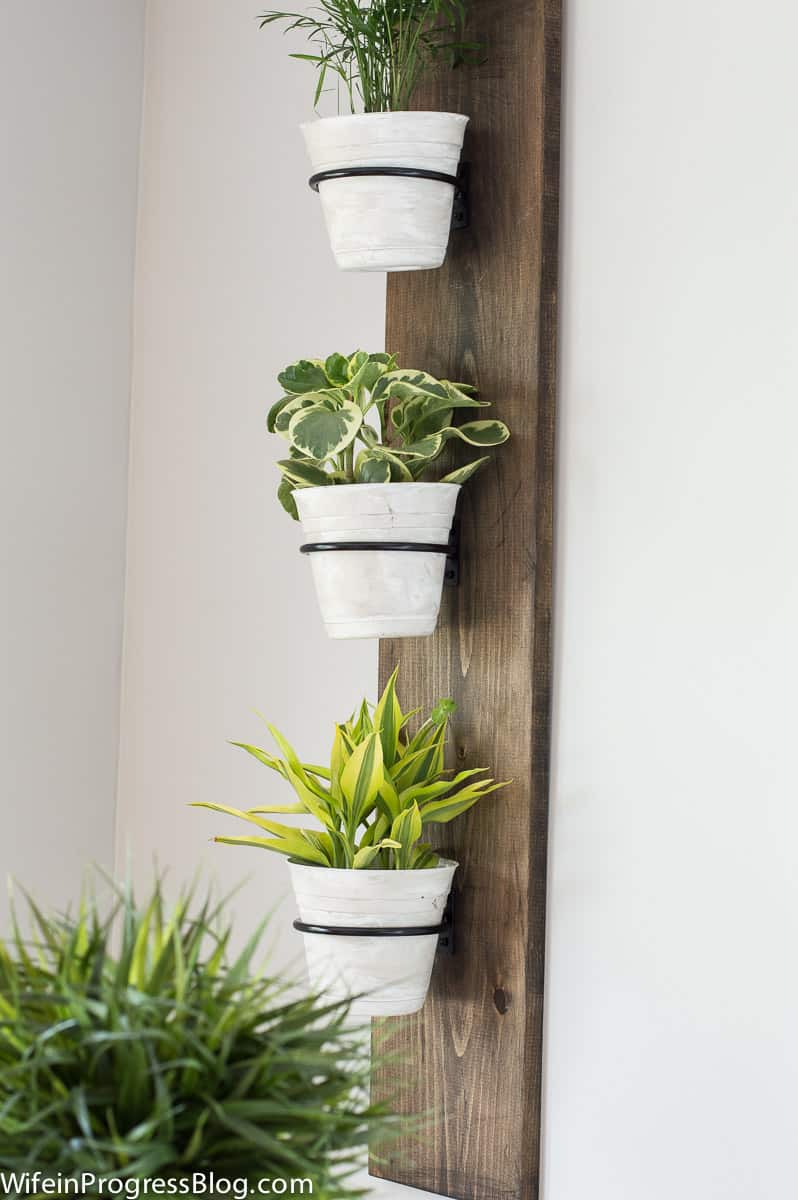 Of course, you could also fake it with some realistic faux plants or something relatively un-killable like succulents!
If you're looking to decorate a large wall in your kitchen, how about incorporating this idea with some fresh herbs? Food for thought, perhaps?!
Final Thoughts
While I bet you already thought of art or a gallery wall for decorating your large, blank wall – hopefully now you've got some other creative ideas that will help you.
Don't be afraid to mix and match ideas figure out exactly what will work for that blank canvas in your home! Incorporate a wallpapered wall with a large mirror or layered console table decor. Or a bold accent color with board and batten or picture frame moulding.
These ideas are the perfect way to jumpstart adding charm and character to your home!
Other Posts You'll Like