This post may contain affiliate links | For further details, please read our privacy policy
If you are on the search for the truest gray you can find with a beautiful slight cool undertone – search no more!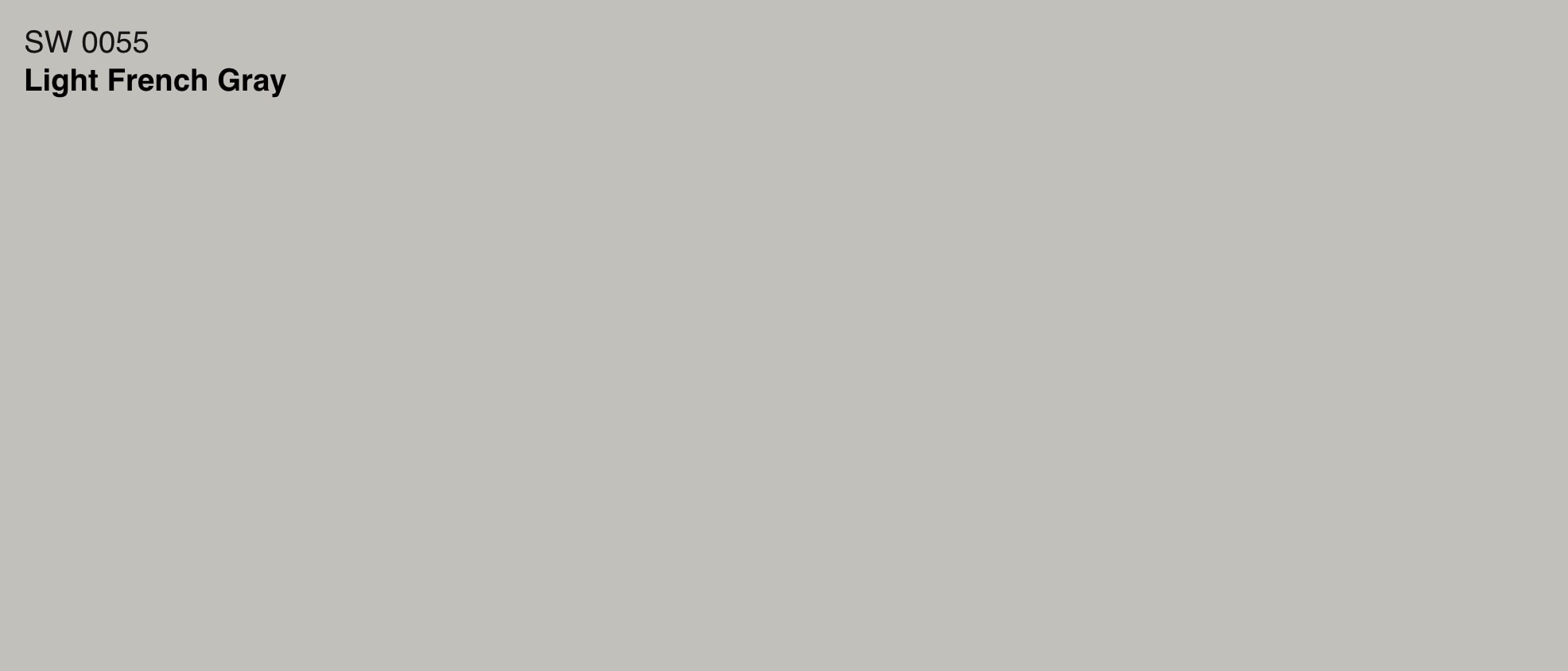 What color is Light French Gray?
Not to be obvious, but Light French Gray is of course a gray! However, we all know there is so much more to the picture in terms of choosing gray as a paint color. This gray has a wonderful balance of cool tones – making it one of the closer true grays. Light French Gray is a great choice if you are looking for a versatile gray color with a little bit of depth.
If I was to describe it, I would say it's a gray that looks like wet cement.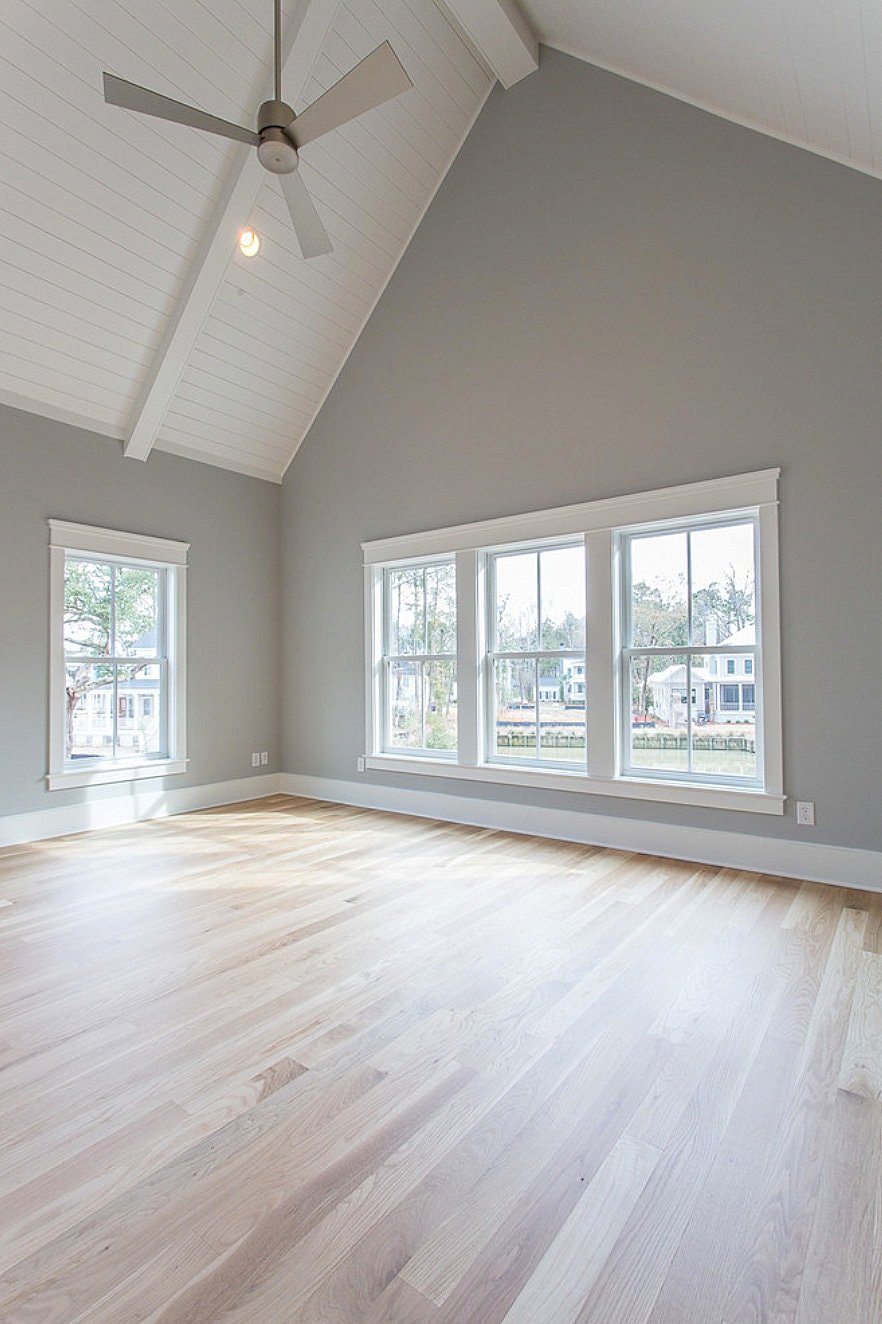 What is the LRV of Light French Gray?
As a reminder, Light Reflective Value (LRV) is an indicator of the amount of light that is reflected by a color when it is illuminated by a light source. A higher value (closer to 100) means that a color will reflect more light back at you whilst a lower value (closer to 0) means that a color will absorb more light, appearing darker to the eye. Pure white has an LRV of 100, while pure black is 0.
Light French Gray has an LRV of 53. Its name is therefore a little bit of a misrepresentation as it's really not as light as the name suggests! There's definitely a little bit of depth and character to this shade making it quite unique.
Is Light French Gray Warm or Cool?
Due to its purple undertones, Light French Gray is a cool toned gray – but not ice cool, we're talking just a little breeze!
What Are The Undertones?
All gray colors have an undertone – this one being purple. It's subtle – but it sure is there. You really see the undertone pop if you compare it to SW Mindful Gray or SW Repose Gray, both of which is have a warmer and subtle green undertone.
What does Light French Gray look good with?
Due to its cooler purple undertone, Light French Grey pairs well with a cool toned white trim – so think Sherwin Williams Extra White or a more neutral white, like Pure White that works with almost every color! Light French Gray looks beautiful against cool blue tones and can also look really nice paired with a feature wall in a darker, moodier gray such as Sherwin Williams Serious Gray.
Light French Gray vs Repose Gray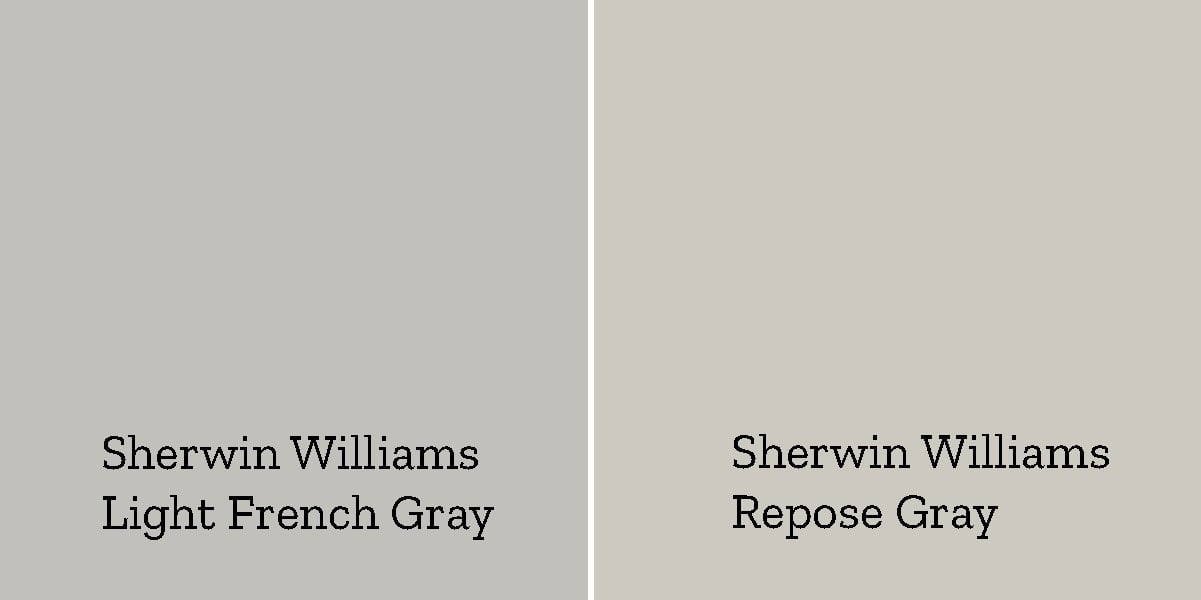 Light French Gray has an LRV of 53, while Repose Gray is just a smidge lighter with an LRV of 58 – meaning they are both just on the cusp of mid-tones. Repose Gray has a warmer tone while Light French Gray has a cooler tone. Repose's added warmth also helps to make it feel softer and warmer than LFG.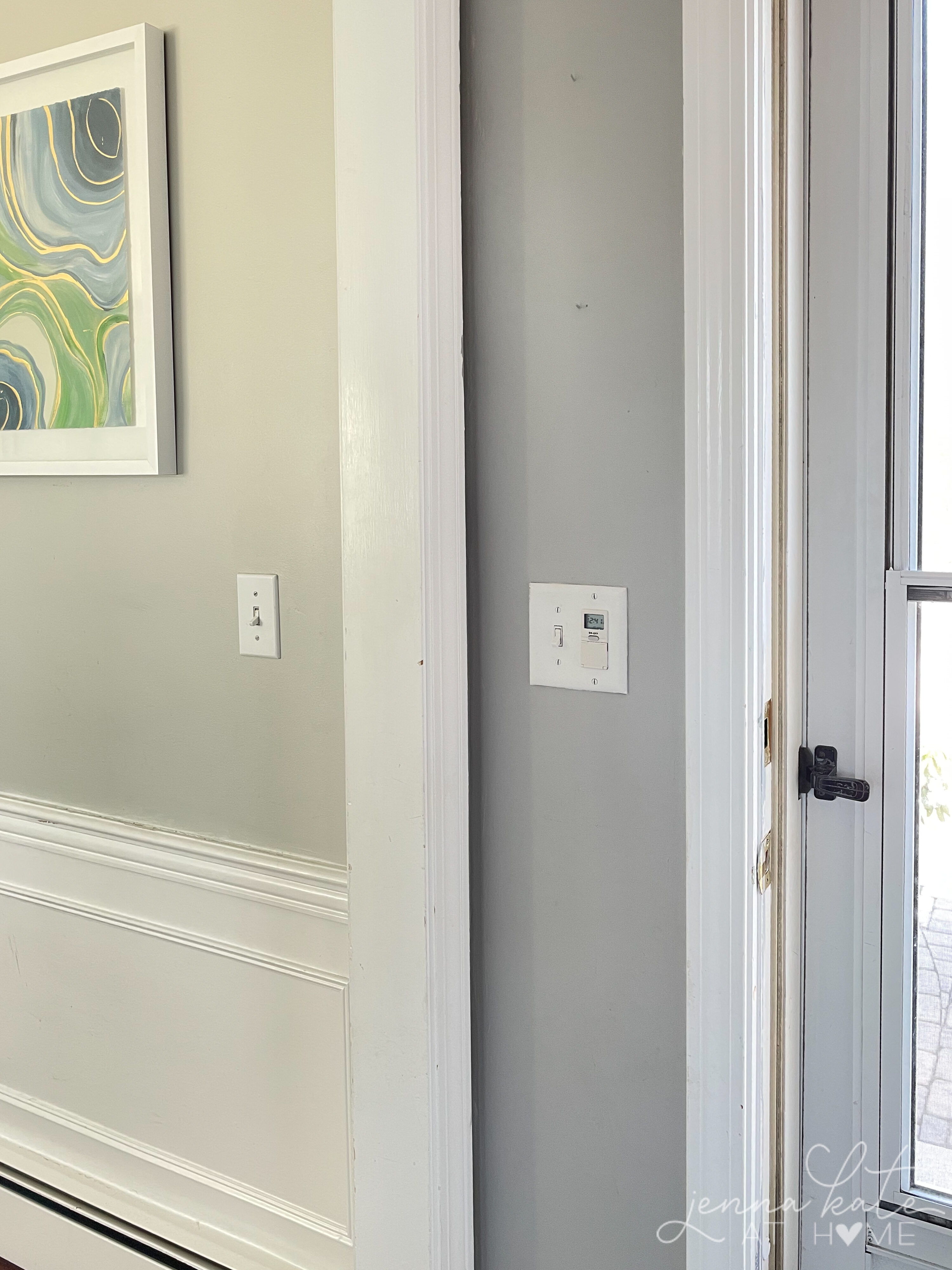 There is not one shade better than the other – it is simply about your own individual taste. Light French Gray may suit a well lit room a little better, since it has more depth of color and won't wash out. If you have a room which tends to be on the darker side, you may prefer Repose Gray as it'll appear a little warmer to the eye.
Sherwin Williams Light French Gray versus Behr Light French Gray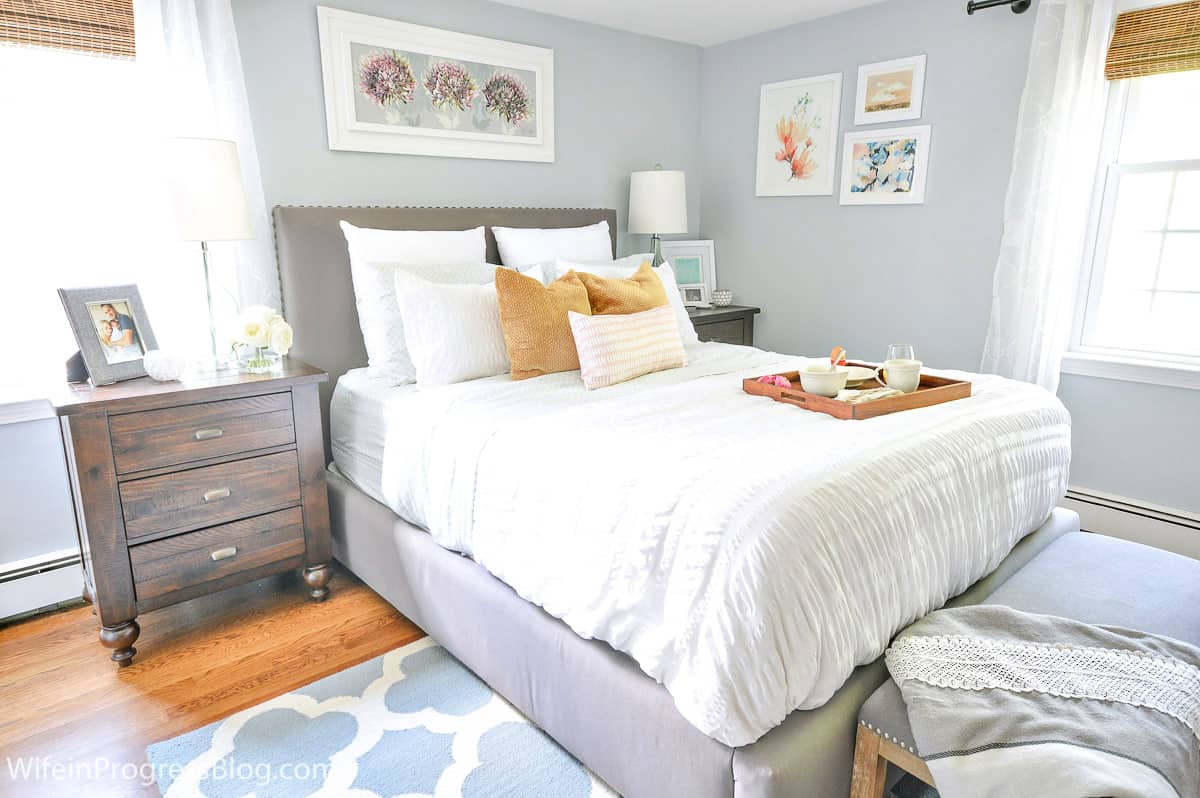 Do not confuse these two colors! Even though they are both shades of gray, they are completely different. SW Light French Gray looks more like wet cement in terms of its color, while Behr's Light French Gray is a blue-gray color, that in cooler light, is very blue (see photo above).
The Takeaway
Light French Gray is not as light as it's title would suggest however it is a stunning cool toned gray which compliments other cool toned colors such as blues and crisp whites. This is a shade which definitely looks its best in a well lit room and looks all kinds of amazing with a feature wall in a darker, moodier shade of cool toned gray.
Don't Forget…
Don't forget – no matter what you've read or photos you've seen online, it's really important to sample paint colors in your home before committing!
Samplize provides real paint samples that are easy to move around your home, and cheaper than buying a gazillion paint pots! It's the only way I buy paint samples.
Use code JENNAK10 at checkout and get 10% off your order
Coupon entitles all customers to 10% off the entire order with no minimum purchase requirement. This is a one-time use coupon and it cannot be combined with other discounts.