Gray as a favorite interior paint color is not going anywhere. However, in 2021, people are favoring slightly warmer shades of gray over the cooler shades of past.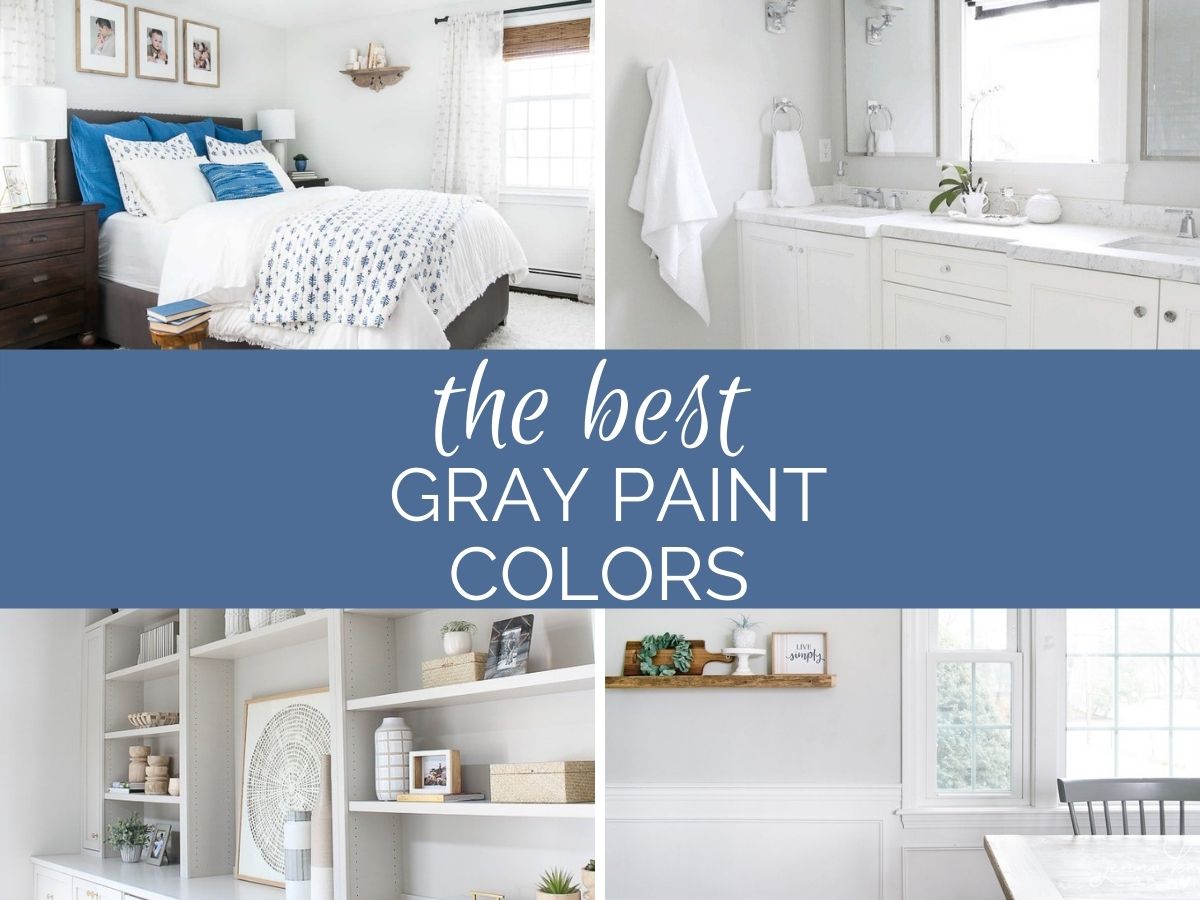 Whether you're looking for a light shade to make your room feel bigger, a medium color with more color saturation or a deep and moody dark gray to add drama and contrast, these modern shades of gray are popular for good reason.
There's so many shades of gray to choose from, that picking one can be a challenge. Pair that with the fact that every shade of gray has some undertone (purple, blue, green, yellow, brown, etc.) and you could potentially have a real challenge on your hands!
I'm sharing my all-time favorite shades of gray in light, medium and dark tones to help you narrow down your search. I'm also sharing photos of these colors in real homes to help you get an idea of what they look like.
But remember – different lighting can drastically alter the appearance of any paint color, especially gray. Cool, northern facing light might bring out an unexpected blue undertone or warm afternoon light might suddenly make your perfect gray look slightly pink.
So, narrow down your favorites, pick up some samples from the paint store. Paint them on each wall in your room (or on some poster board that can easily be moved around) and watch the color and whether or not is changes as the such transitions throughout the day.
In 2021, the best gray paint colors for your home are:
Benjamin Moore Paper White
Benjamin Moore Moonshine
Benjamin Moore Wickham Gray
Sherwin Williams Passive
Sherwin Williams Repose Gray
Sherwin Williams Stonington Gray
Sherwin Williams Agreeable Gray
Benjamin Moore Gray Owl
Sherwin Williams Colonnade Gray
Sherwin Williams Mindful Gray
Benjamin Moore Dior Gray
Sherwin Williams Gauntlet Gray
Benjamin Moore Chelsea Gray
Light Gray Paint Colors
If you want a barely-there gray that's sometimes verging on white, then these clean, crisp light gray colors will be the perfect choice for your living room, bedroom, bathroom or whole house color scheme.
Benjamin Moore Paper White
BM Paper White is my personal favorite, barely-there gray. I've used it in our main bathroom, master bedroom and even our dining room. It works wonderfully to brighten up a space without making it feel cold.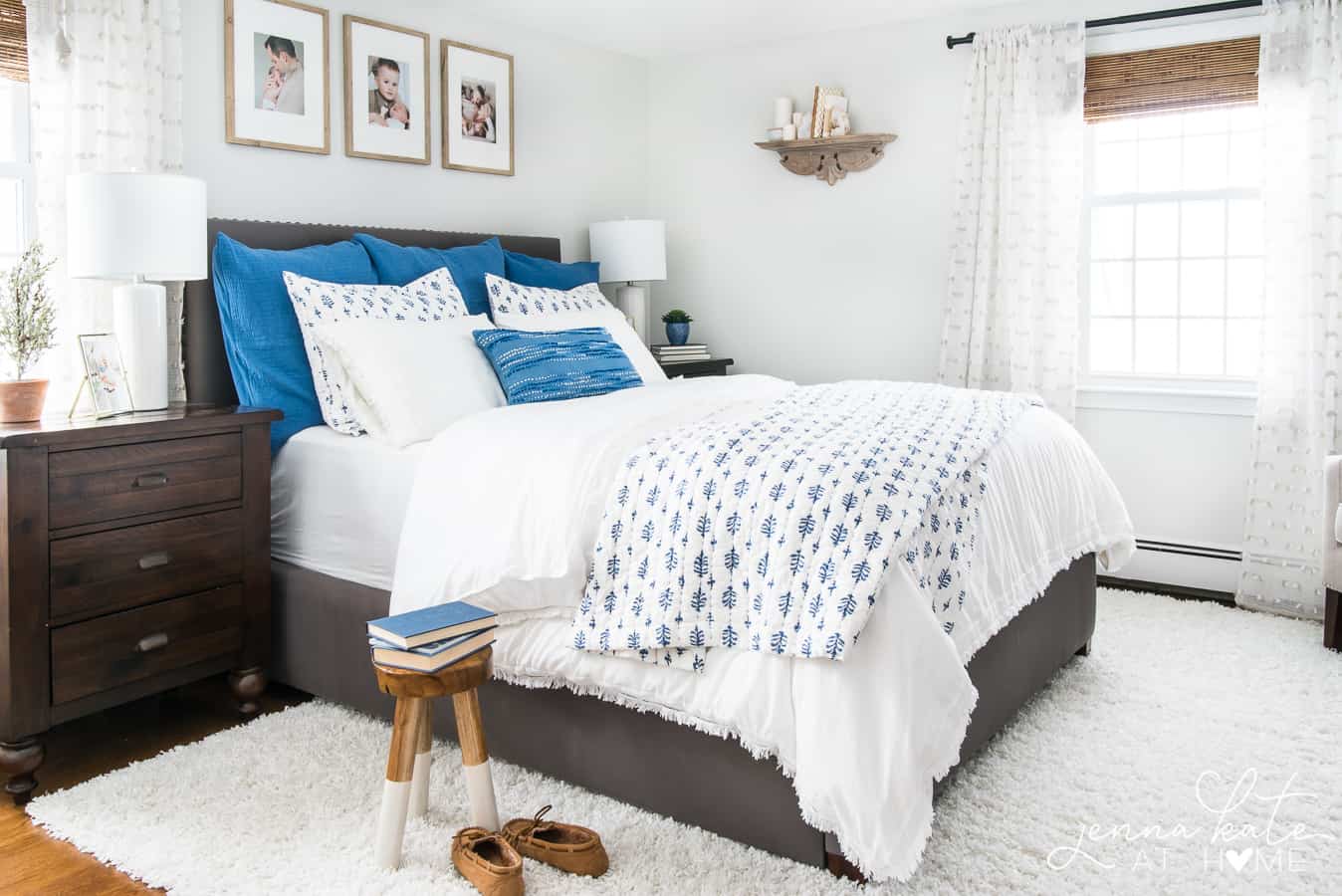 Benjamin Moore Moonshine
BM Moonshine has a little more saturation to it than Paper White.
It can have a subtle green undertone that can also swing blue in certain lights.
This color works great in a room that doesn't get a ton of light as the color can look a bit washed out in a really bright room.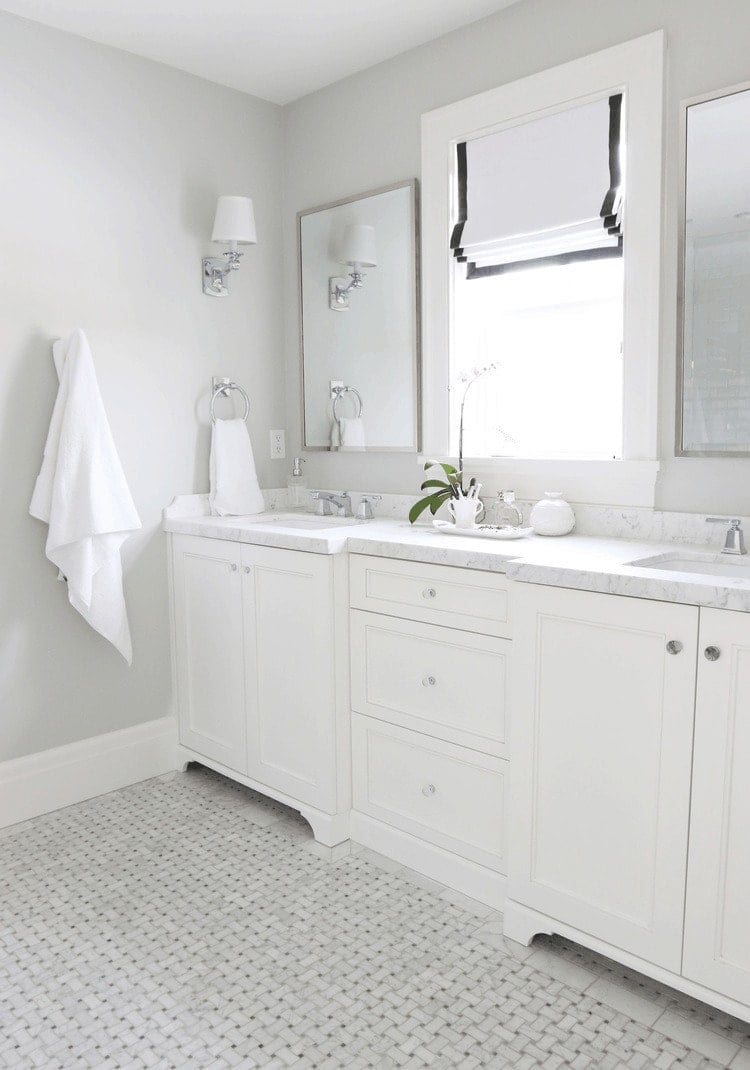 Benjamin Moore Wickham Gray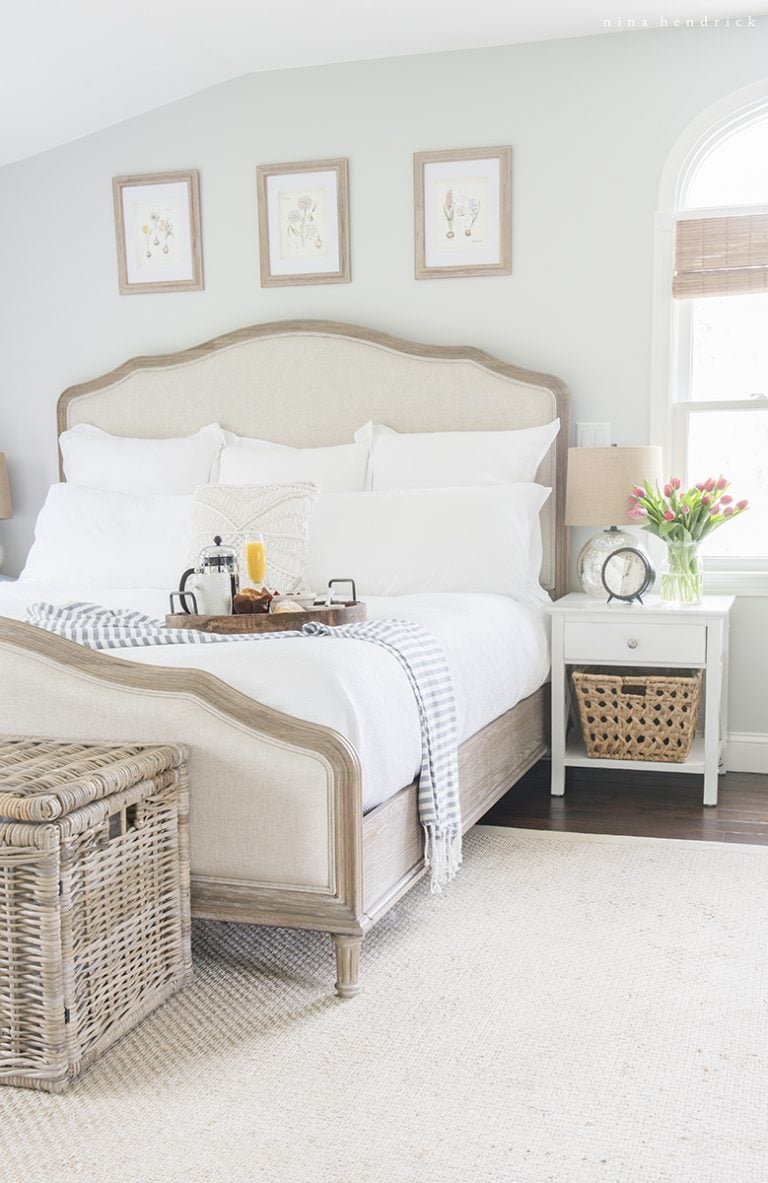 Sherwin Williams Passive
If you're looking for a cooler toned, gray that stays looking gray, then Passive is a good choice.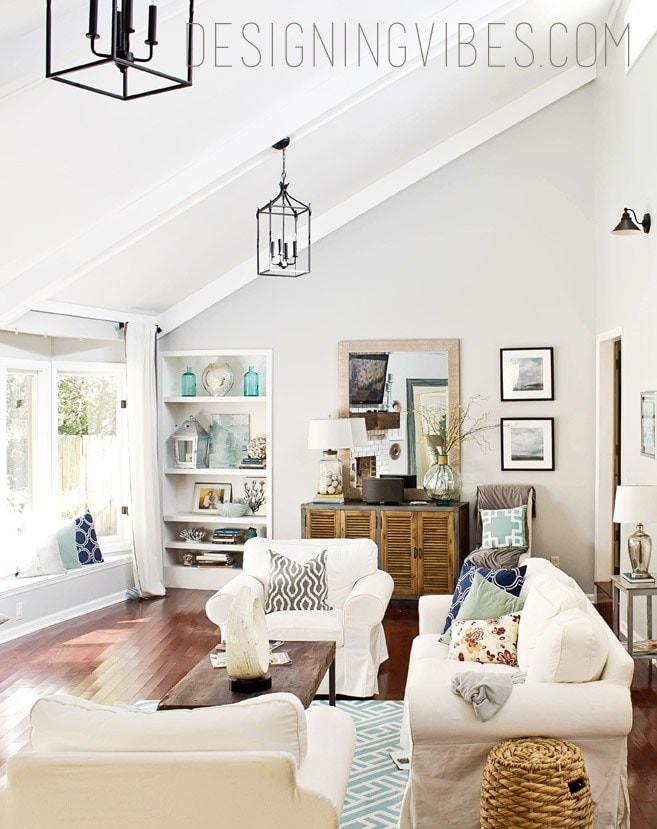 Medium Gray Paint Colors
Sherwin Williams Repose Gray
If you are looking to a light – medium toned gray that's almost the perfect neutral gray (no weird undertones) but with just a hint of warmth, then SW Repose Gray will be for you.
It has a teeny tiny bit of purple/pink in its undertone, too, but don't let that scare you off.
You really need to study it to every see those come up. This color won't necessarily make your room feel bigger and brighter if that's what you're aiming for, but it's a really great whole house color that I find works anywhere.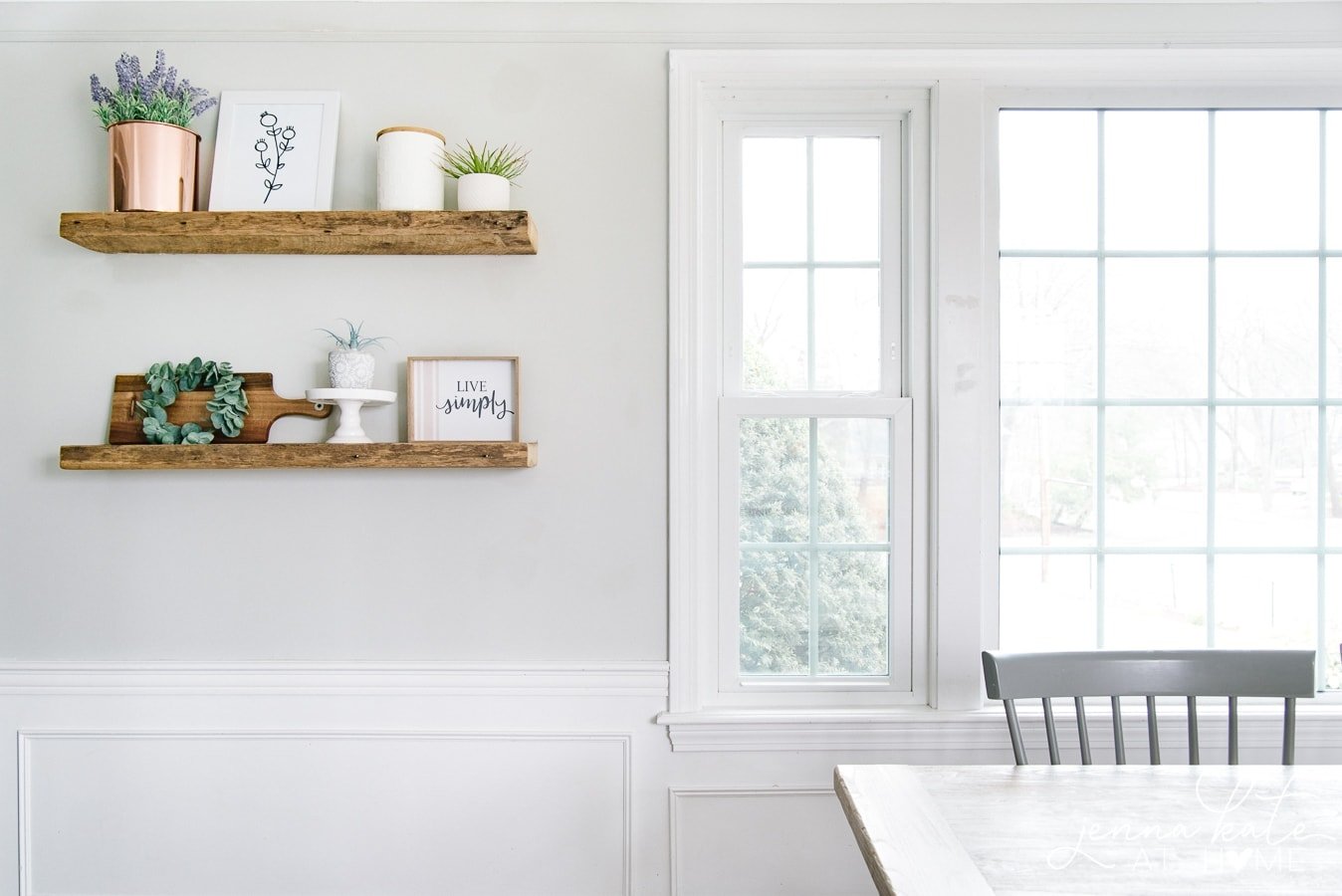 Benjamin Moore Stonington Gray
In the right room, Benjamin Moore's Stonington Gray is exactly what you want when you think of a medium gray. However, in cool light it can look very blue, so beware.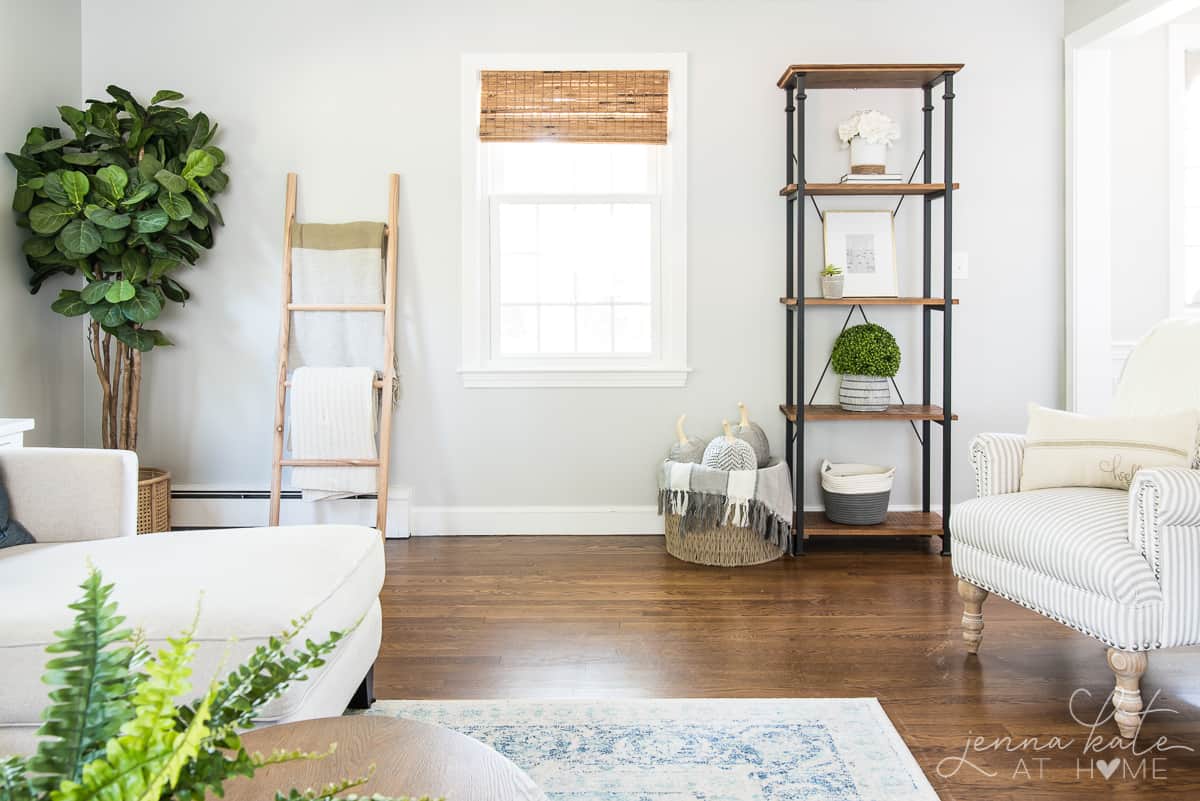 Sherwin Williams Agreeable Gray
SW Agreeable Gray is a very popular color – and for good reason. It's a beautiful medium toned gray with a lovely warm greige undertone.
This means it will work in almost any space and never feel cold. It's a proven winner for resale value too, as it appeals to so many buyers.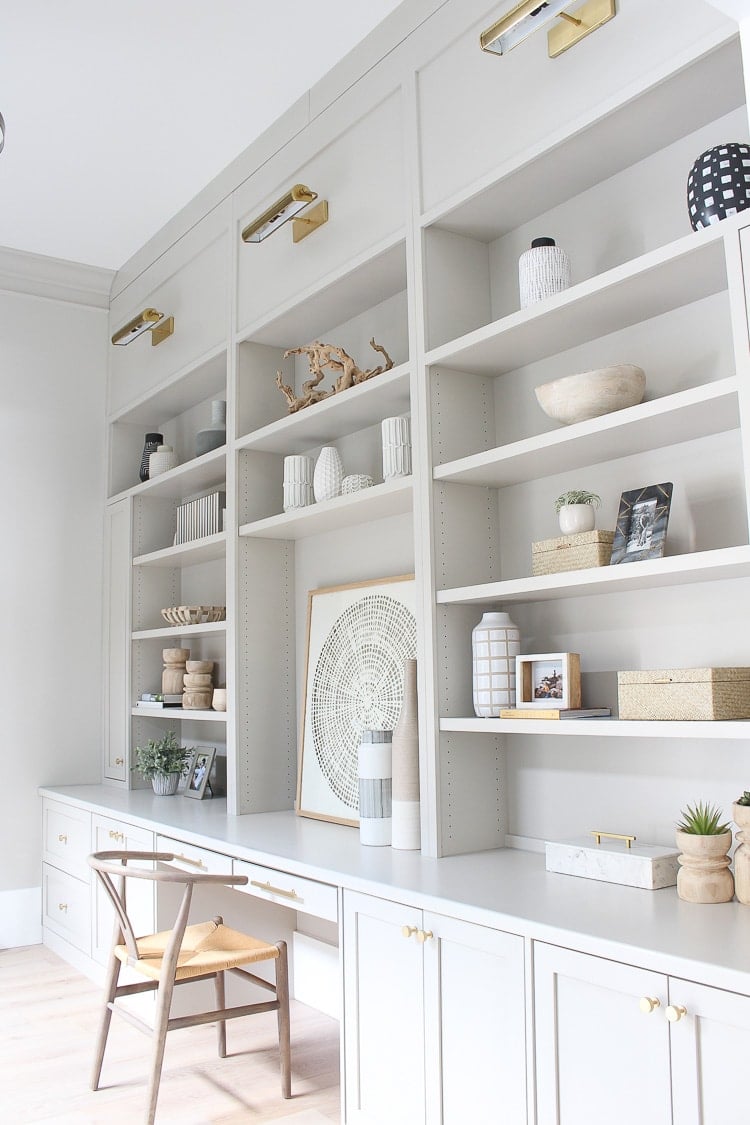 Benjamin Moore Gray Owl
A nice and relatively light gray color, BM Gray Owl, has a tendency to lean towards green or blue.
In the right space, it's quite the perfect gray but I definitely recommend testing this one throughout the day to see how it reacts in your space.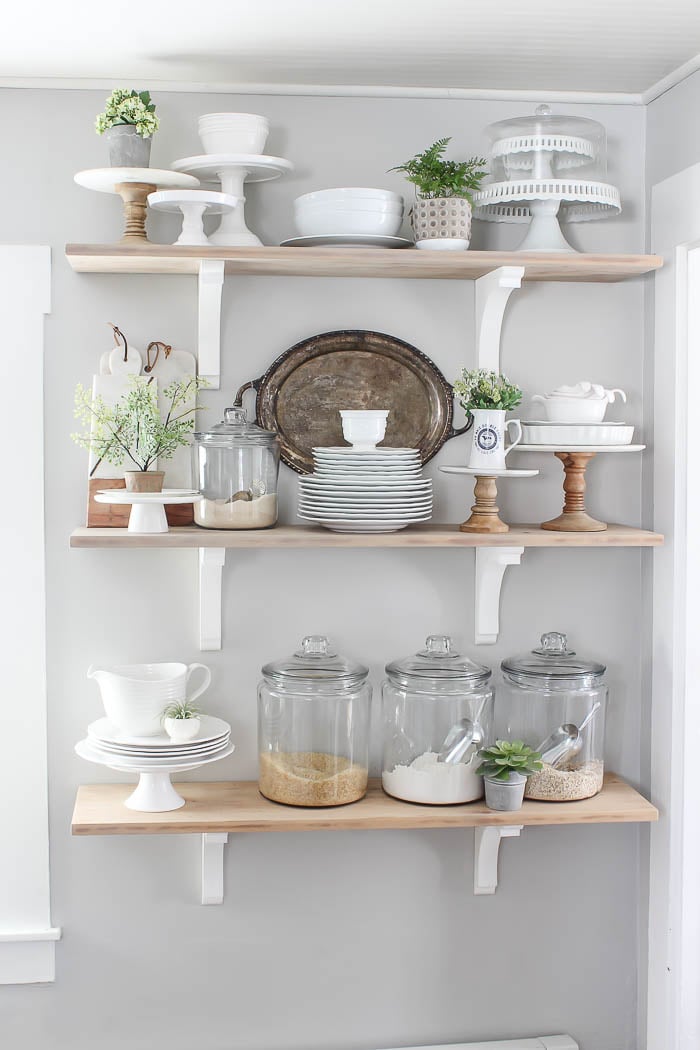 Sherwin Williams Colonnade Gray
If you are looking for a considerably warmer gray, that's starting to lean more towards being a "greige" than a true gray, then Colonnade Gray is perfect.
It's on the lighter end of the medium toned scale and has a wonderful creaminess to it that lightens and brightens any space.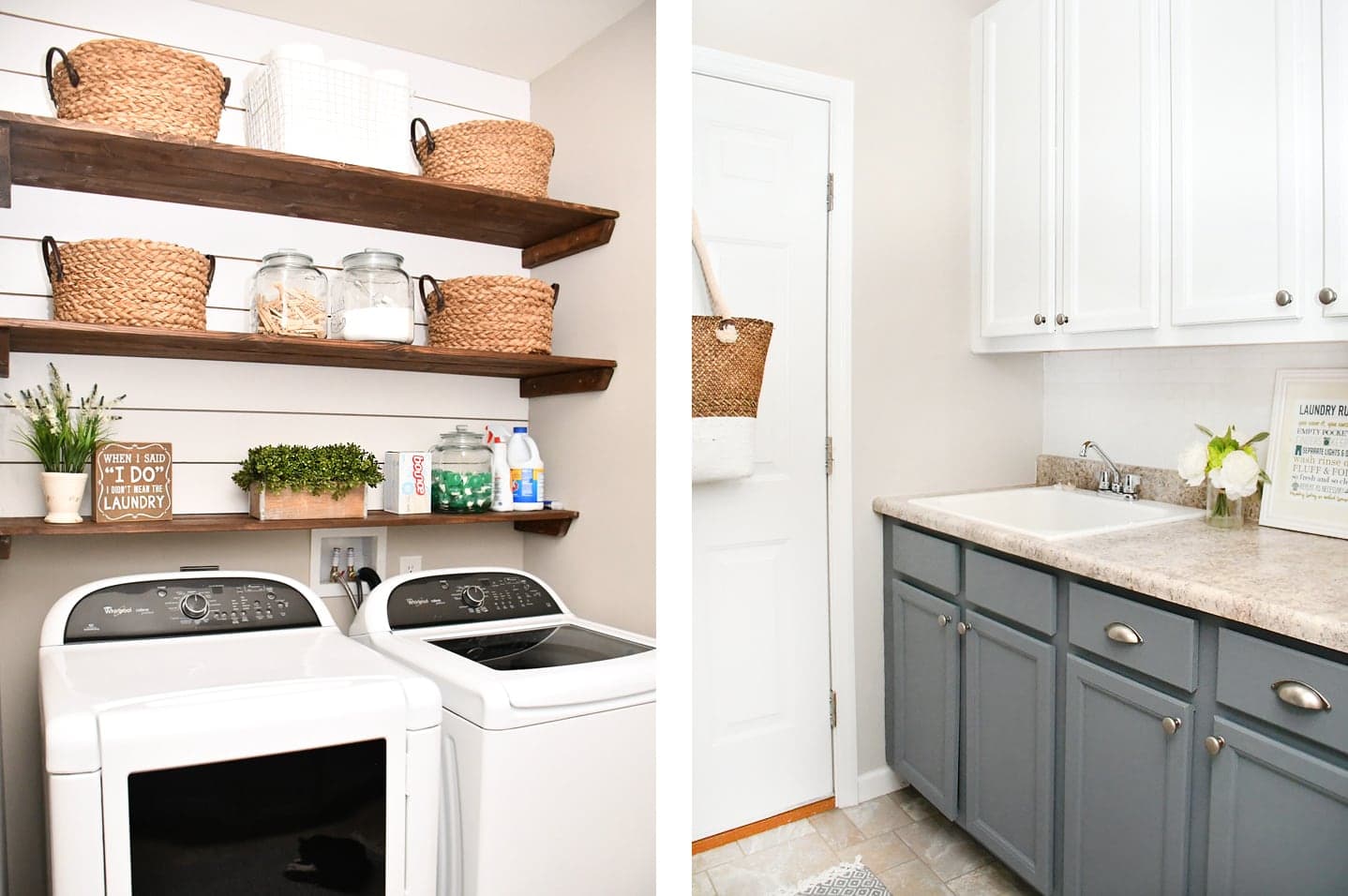 Sherwin Williams Mindful Gray
One color darker on the color card from Repose Gray, Mindful Gray shows how these colors definitely can have a taupey undertone or even a touch of green.
In my dining room (below), it looked decidedly greenish when the light shifted to the other side of the house. It's a great medium gray in a light-filled space, it's just not great in darker rooms.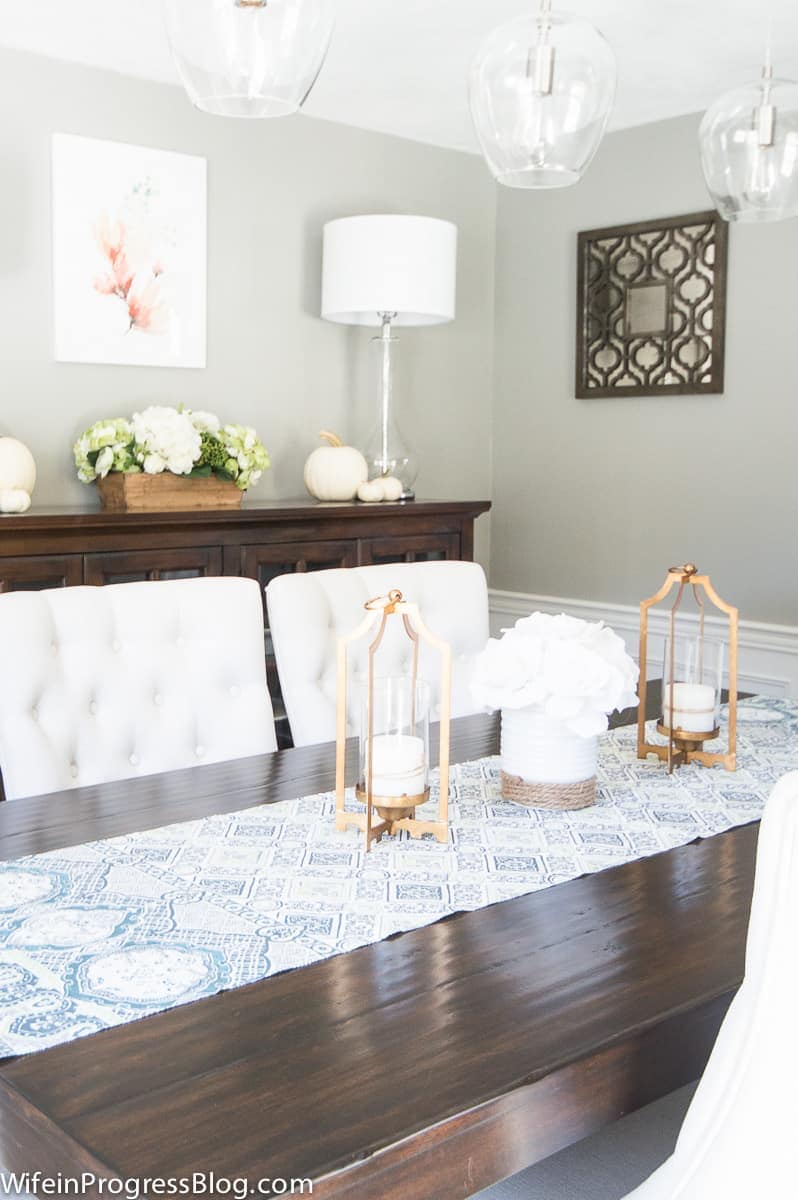 Dark Gray Paint Colors
Benjamin Moore Dior Gray
Dior Gray definitely leans into the blue side of things, but it's a beautifully saturated dark gray that adds drama and dimension wherever it's used. It's quite similar to one of my all-time favorite grays, SW Serious Gray.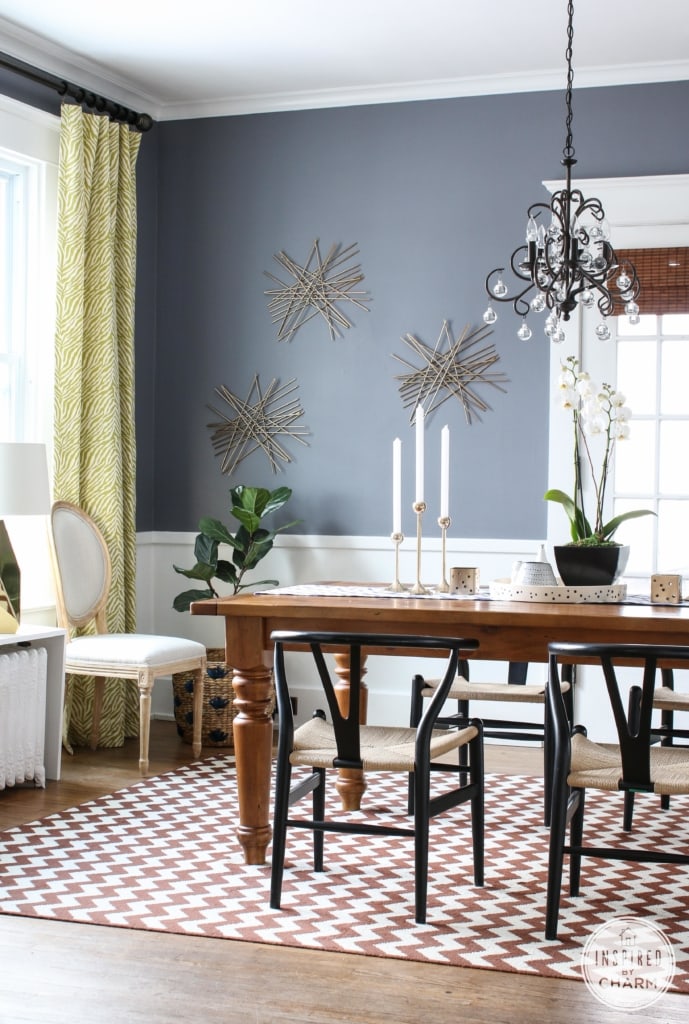 Sherwin Williams Gauntlet Gray
Gauntlet Gray is a dark charcoal gray paint color with slightly warm undertones.
It works wonderfully for dark cabinets or even an accent wall. Use it on the upper half of wainscoting with crisp white underneath for real dramatic effect.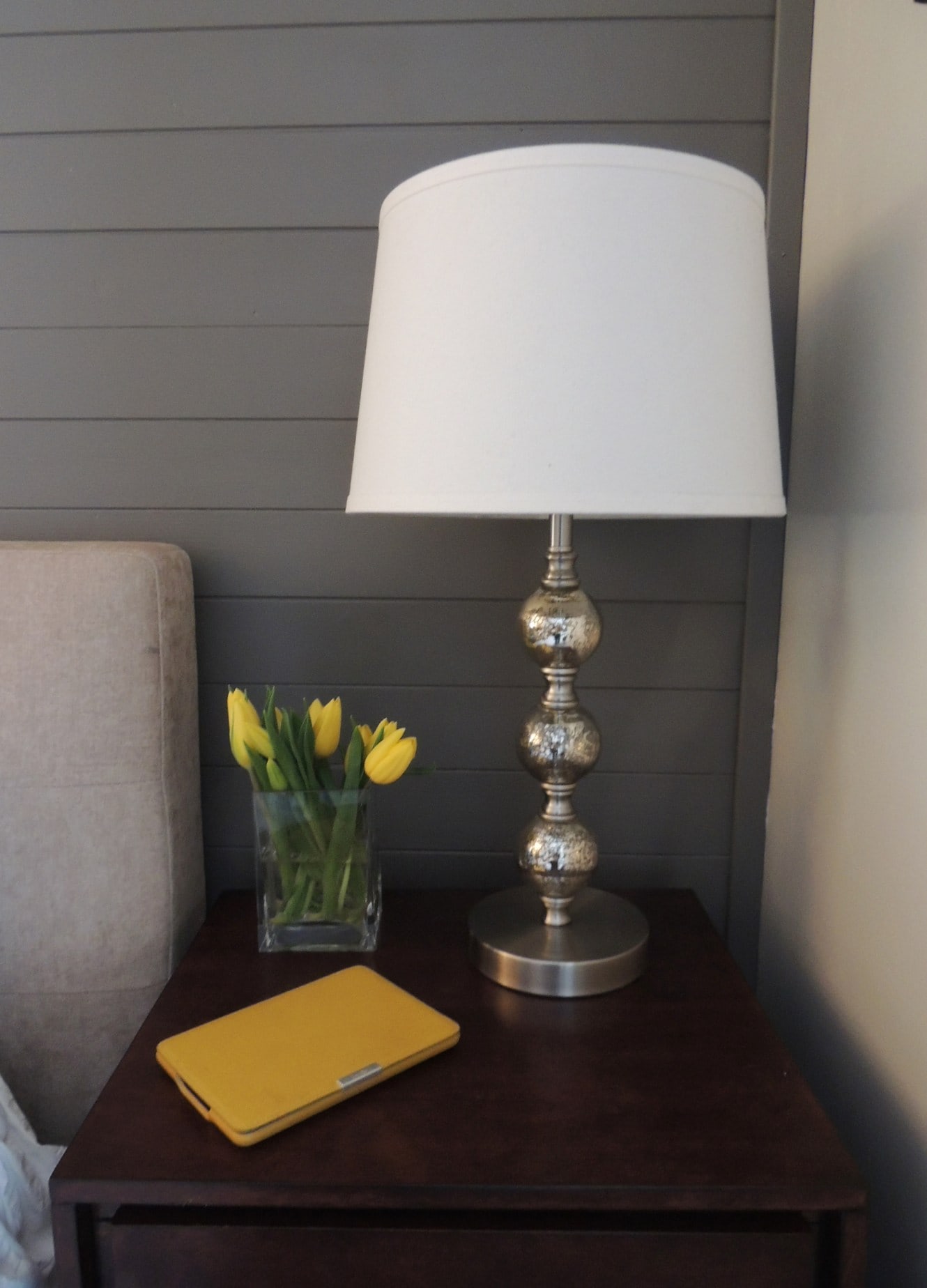 Benjamin Moore Chelsea Gray
Another crazy popular charcoal gray color, it works great for doors, cabinets, and even entire walls.
I've seen it on exteriors, paired with lots of white detailing and it looks stunning, too!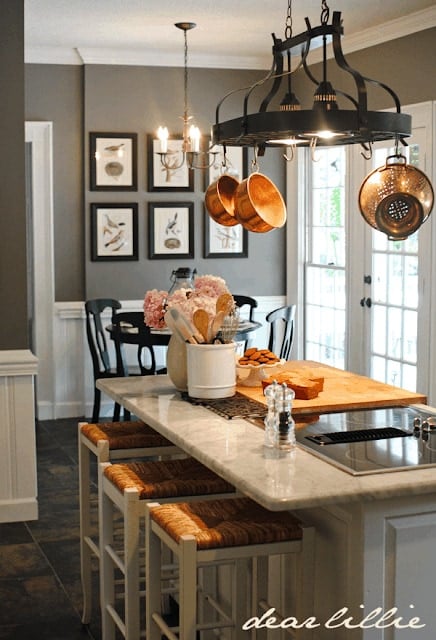 What's your favorite of these shades? No matter which you choose, they are all beautiful colors in their own right. Just remember to test and watch for sneaky undertones!
Don't Forget To Always Use Real Paint Samples!
Don't forget – no matter what you've read or photos you've seen online, it's really important to sample paint colors in your home before committing!
Samplize provides real paint samples that are easy to move around your home, and cheaper than buying a gazillion paint pots! It's the only way I buy paint samples.
More Paint Color Posts