This post may contain affiliate links | For further details, please read our privacy policy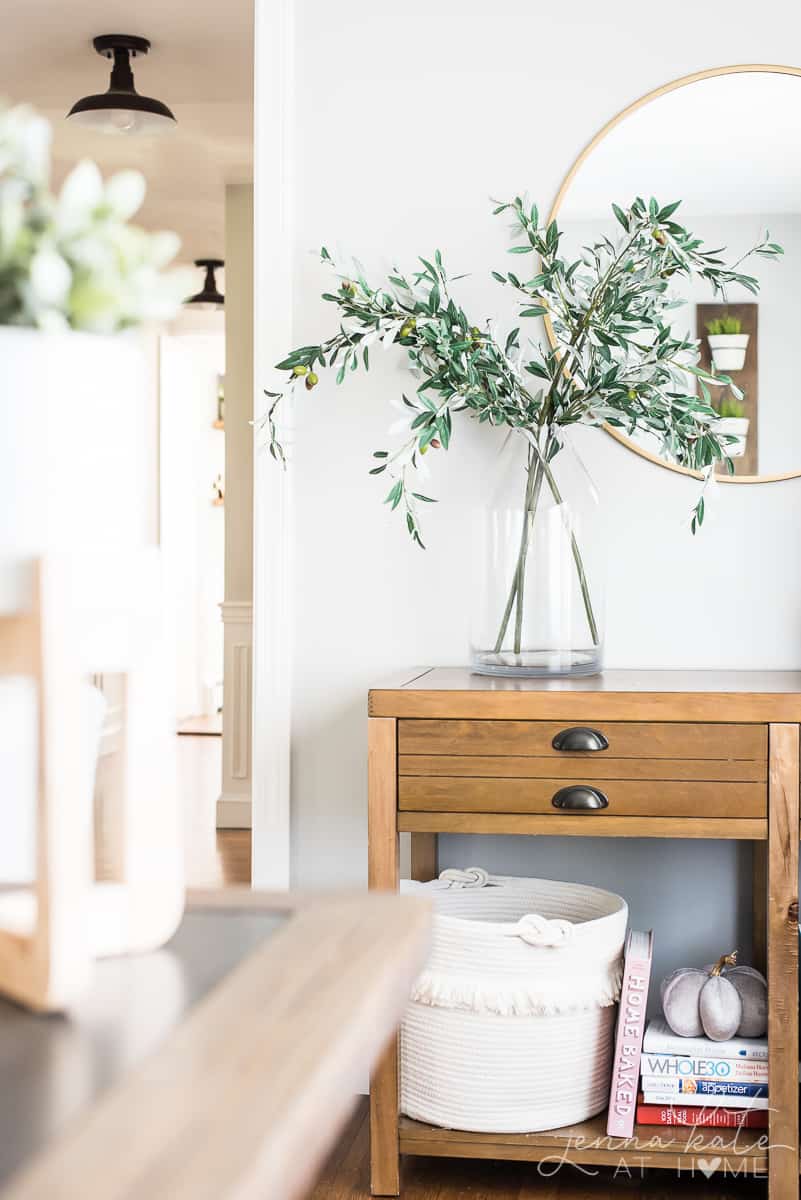 Welcome to my 2019 Fall Home Tour . I'm calling this my "simple" fall home tour because frankly, at 36 weeks pregnant, I don't have to energy to go all out this year.
RELATED: I have an entire in-depth post related to all the best fall home decorating ideas.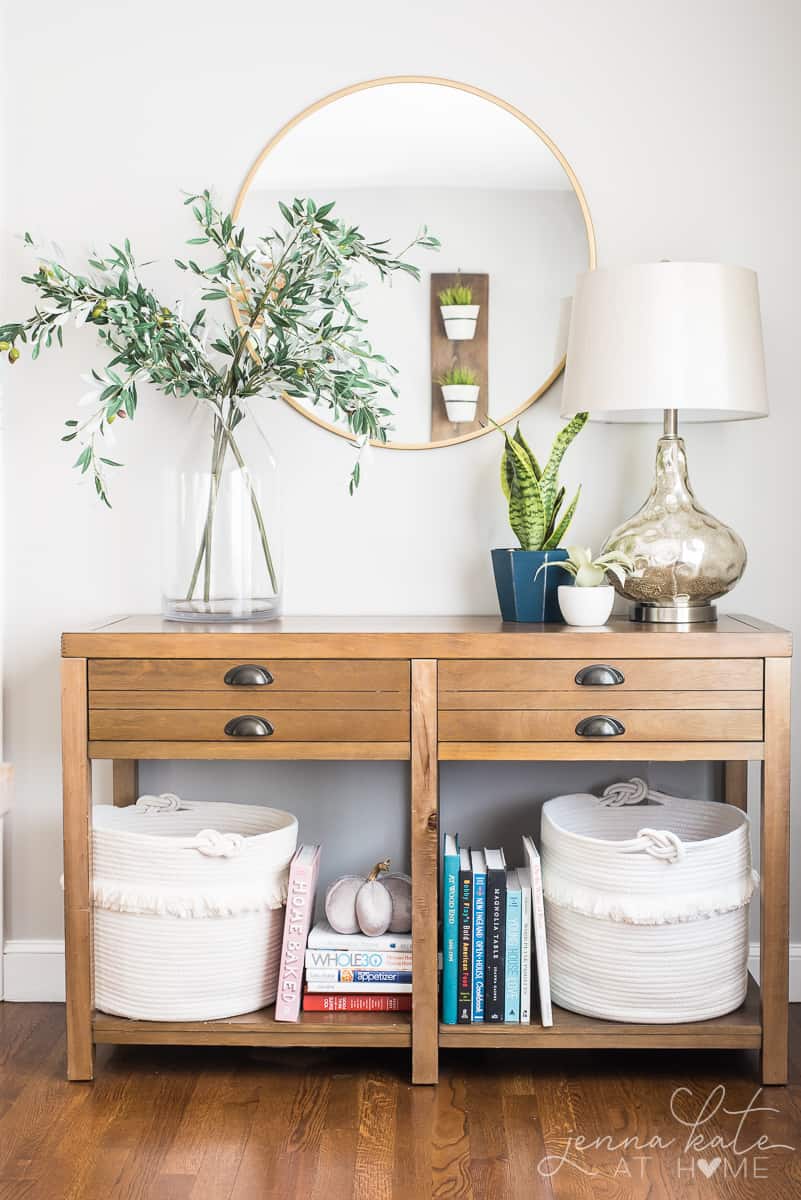 But also, like in both my summer and spring home tours, I really have been craving less stuff in general, so simplicity works great for me.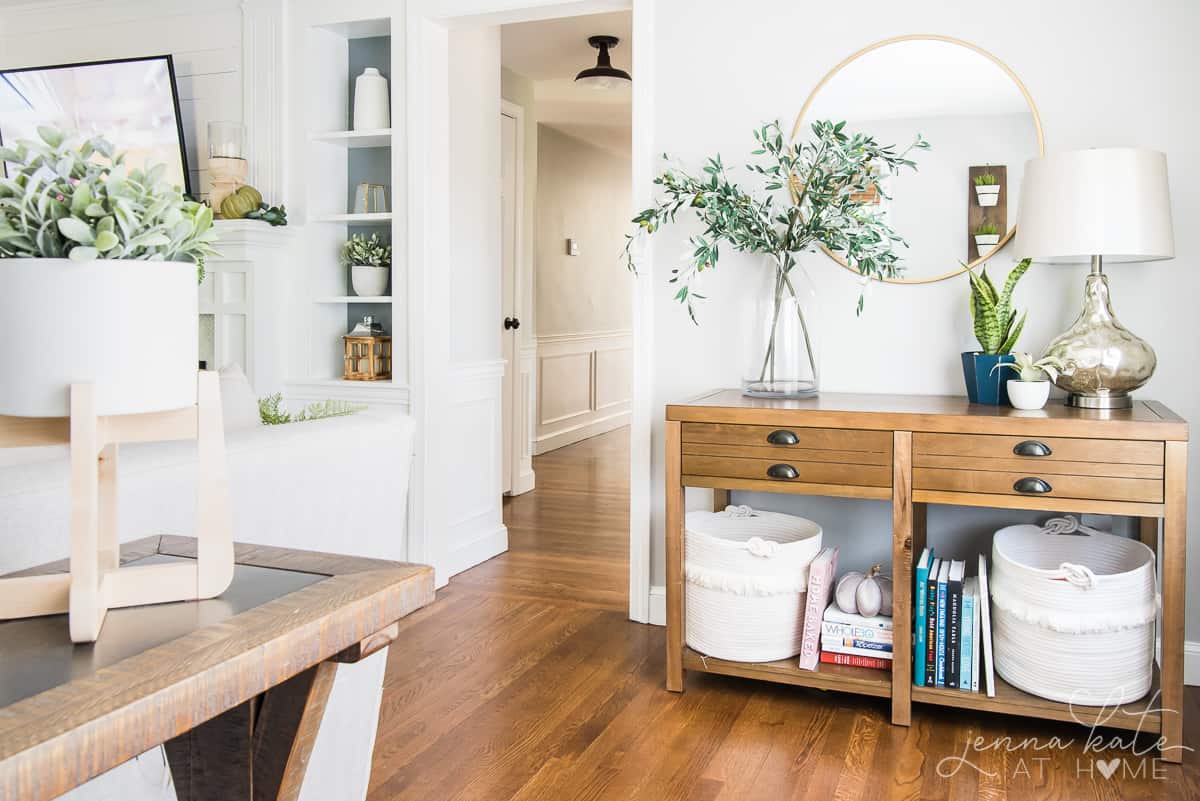 Instead of adding anything crazy to our living room, I've kept it clean and uncluttered by cleaning away some toys (!!) and adding my favorite faux olive stems.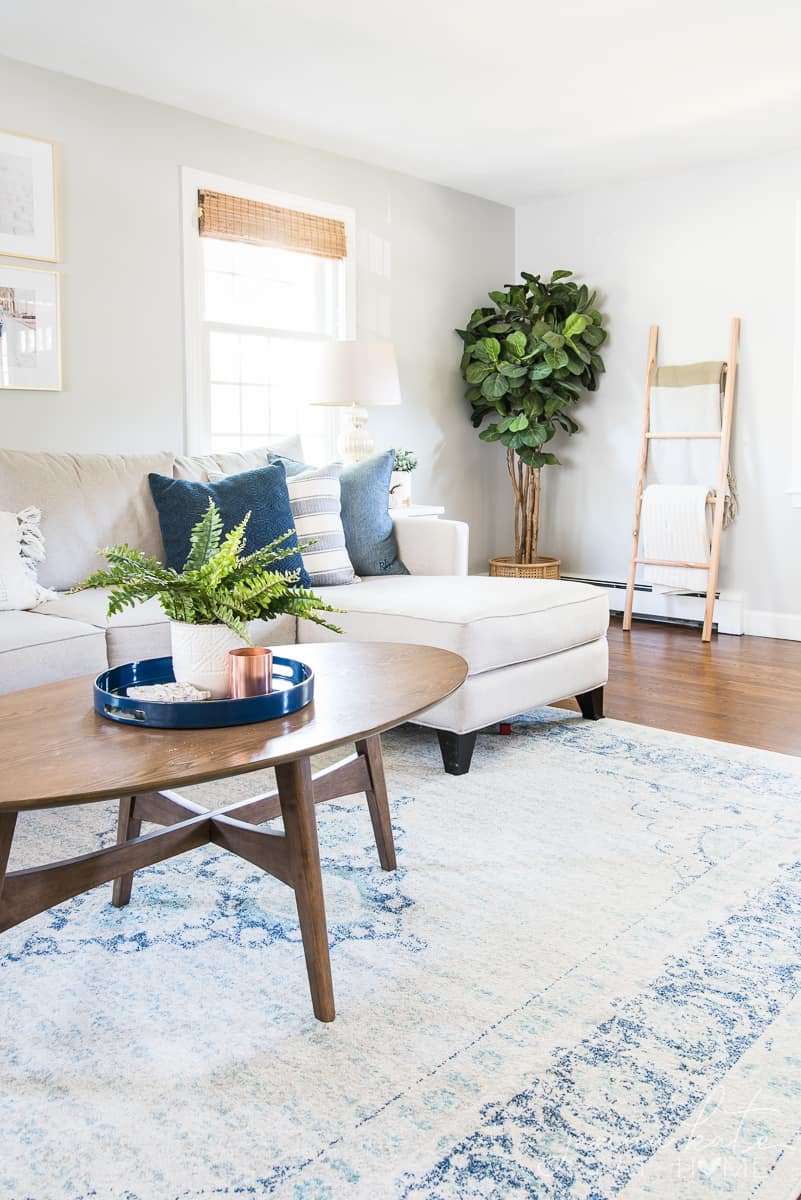 And while I've mostly incorporated items I already own, I bought this blanket ladder last week and I love how it fills up that empty spot on the wall that's been bothering me for a while! If you're in the market for one, the quality is amazing and I love the natural wood color.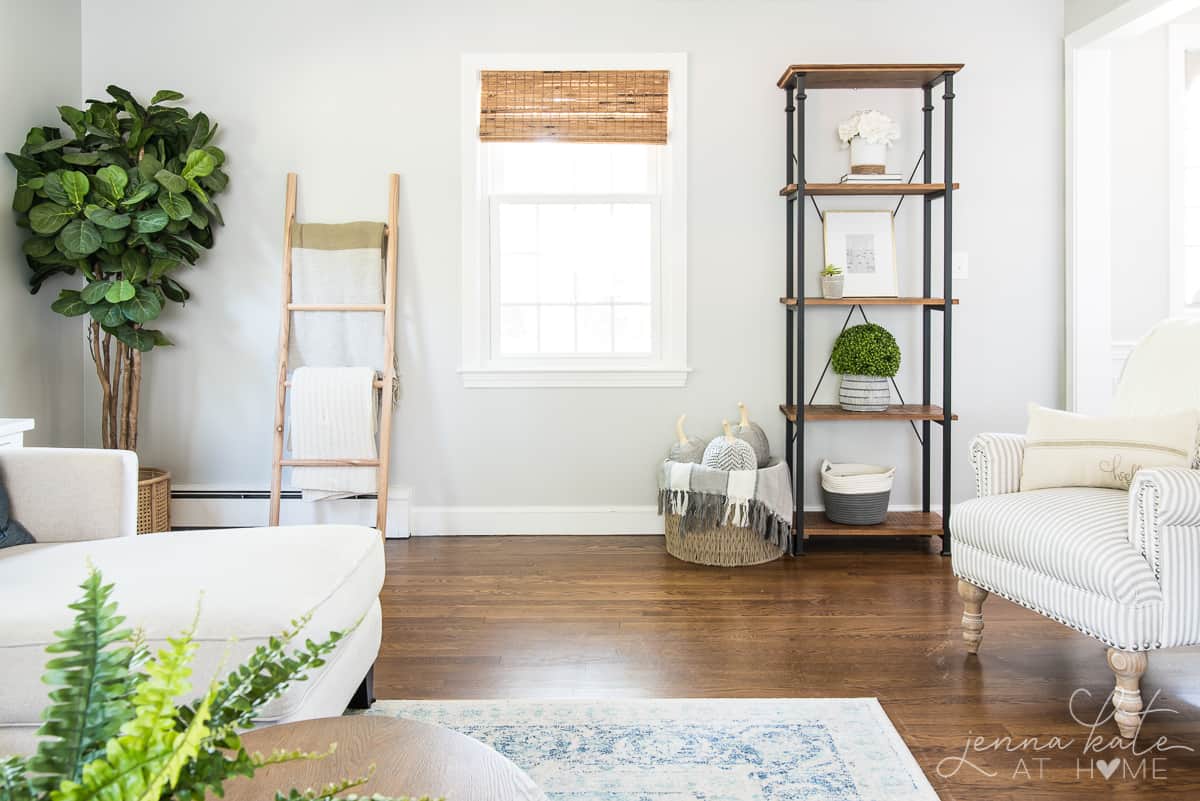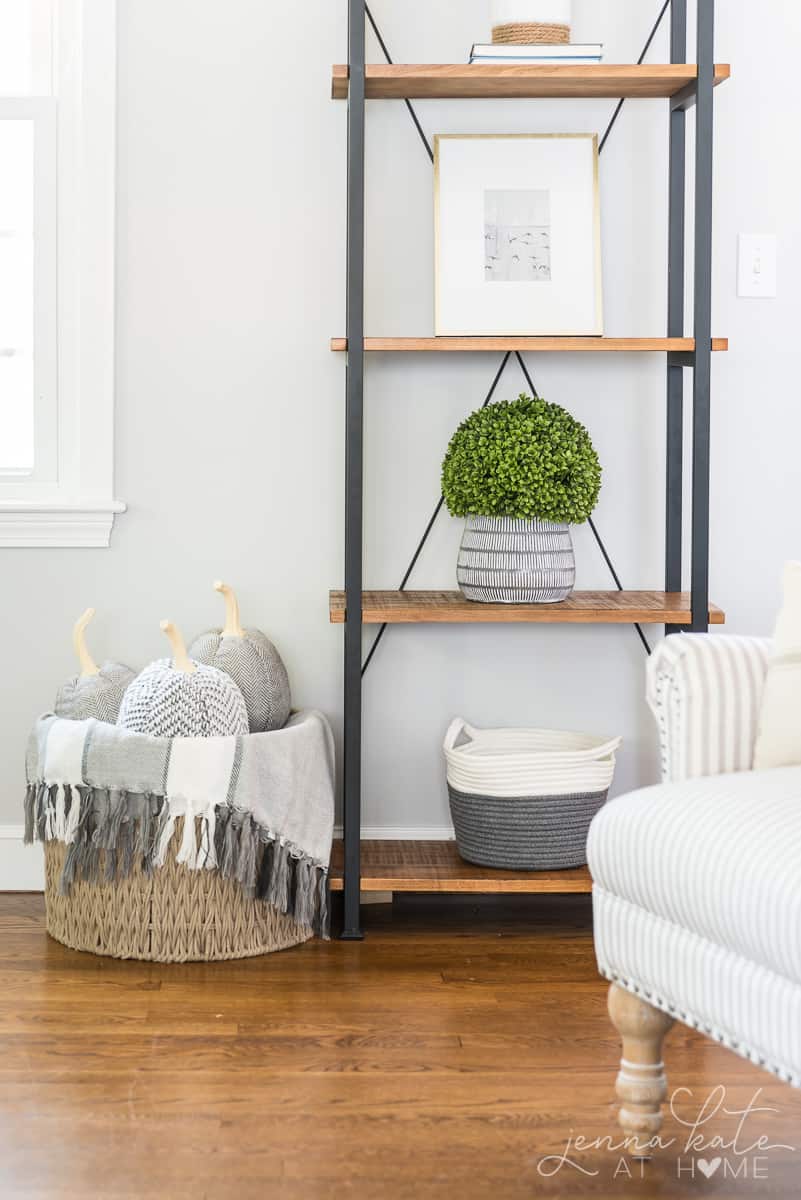 These pretty gray knit pumpkins from Pier1 caught my eye the other day and I had to have them. They're not particularly trendy and will work for years to come so I was happy to part with my money!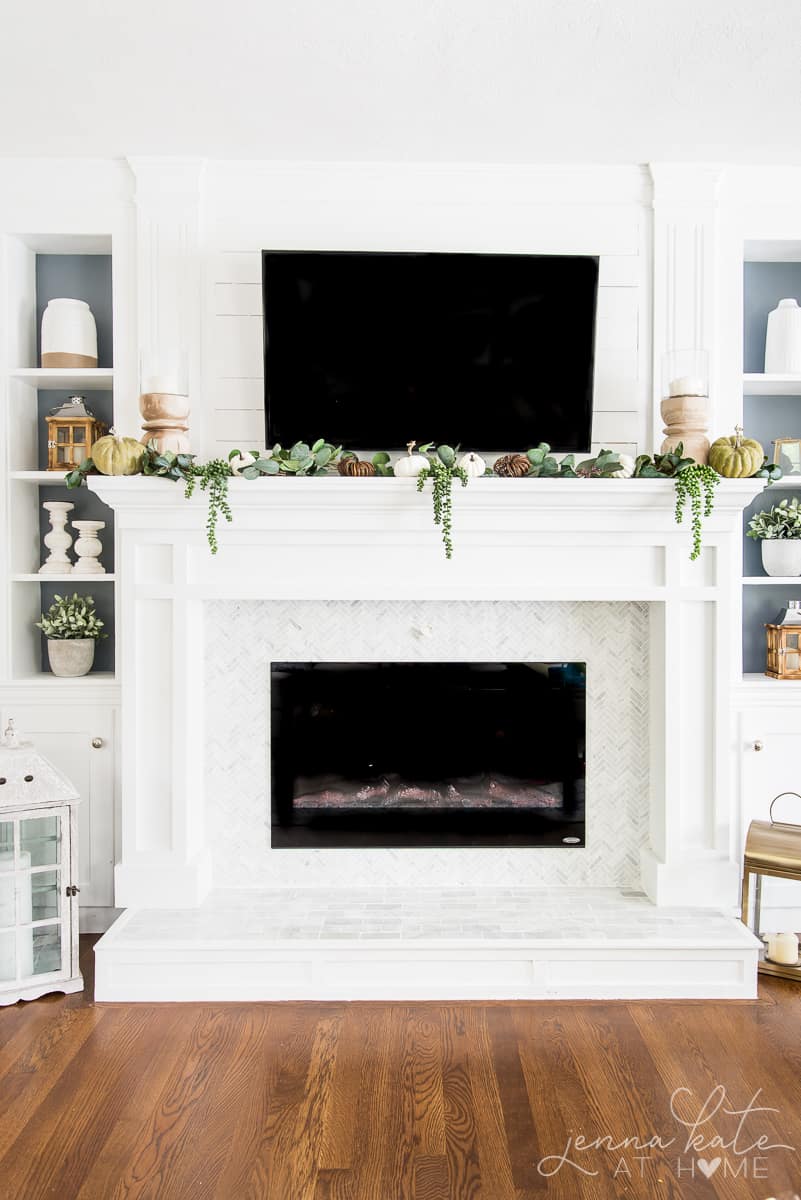 You can see more of my fall mantel here and a more information about the Hobby Lobby items on it. I'm hoping that by simply switching out the pumpkins that I can transition it the whole way through to the New Year.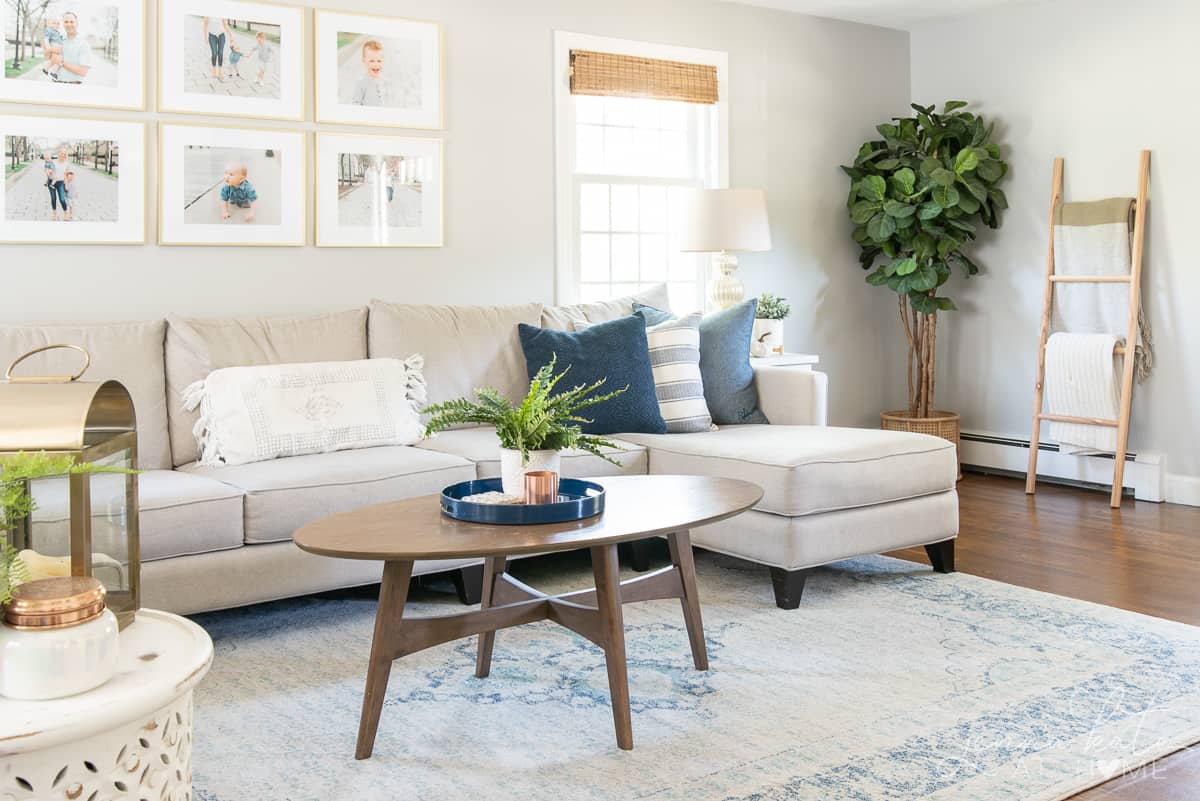 I did finally switch out my light blue throw pillows for these navy ones since the darker colors seemed more appropriate for season ahead. Again, they are not new but the same ones that I purchased from Pottery Barn last year.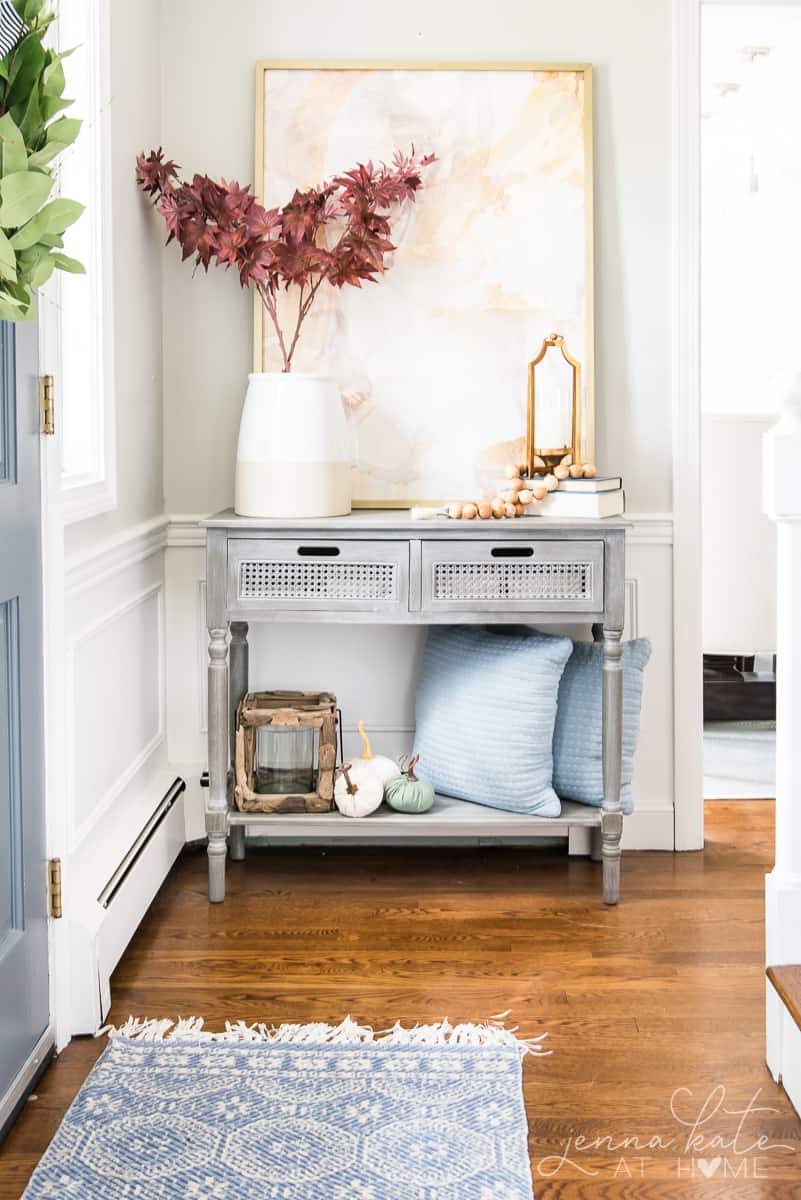 Moving into the hallway, I decided to take the art from the dining room and move it here for a change. I think love my mirror that's usually here so I might switch it back soon! The Japanese maple branches are the same ones that I used in my bedroom last year and I love their classic autumnal burgundy color.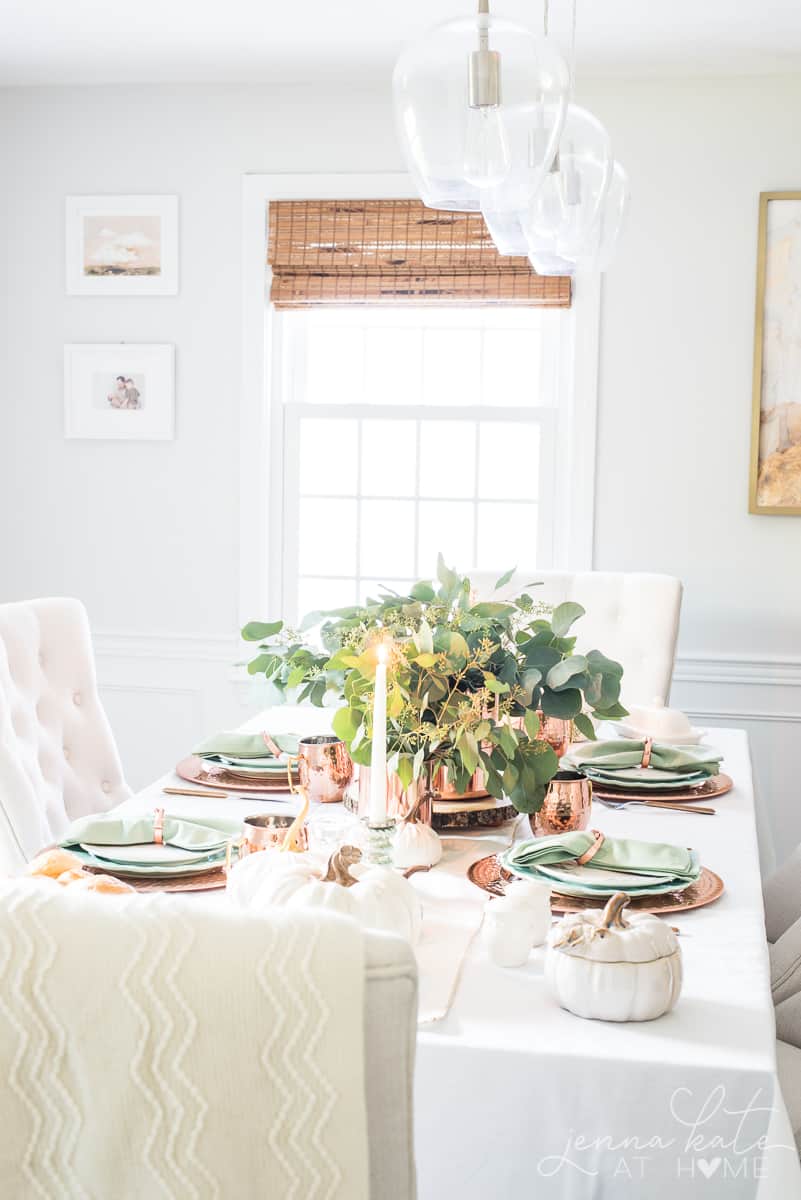 My dining room is a spot where I DID go all out and I'm leaving it set up like this for as long as possible. This fall copper table setting gives me all the heart eyes, especially when paired with all the sage green and touches of eucalyptus.