A bathroom is an area many don't spend a lot of time focusing on when it comes to decor, yet we spend a lot of our time in our bathrooms. Use these top tips and tricks on layout, color palettes, decor and lighting to decorate your bathroom for some fresh inspiration to help turn it into a beautiful personal space.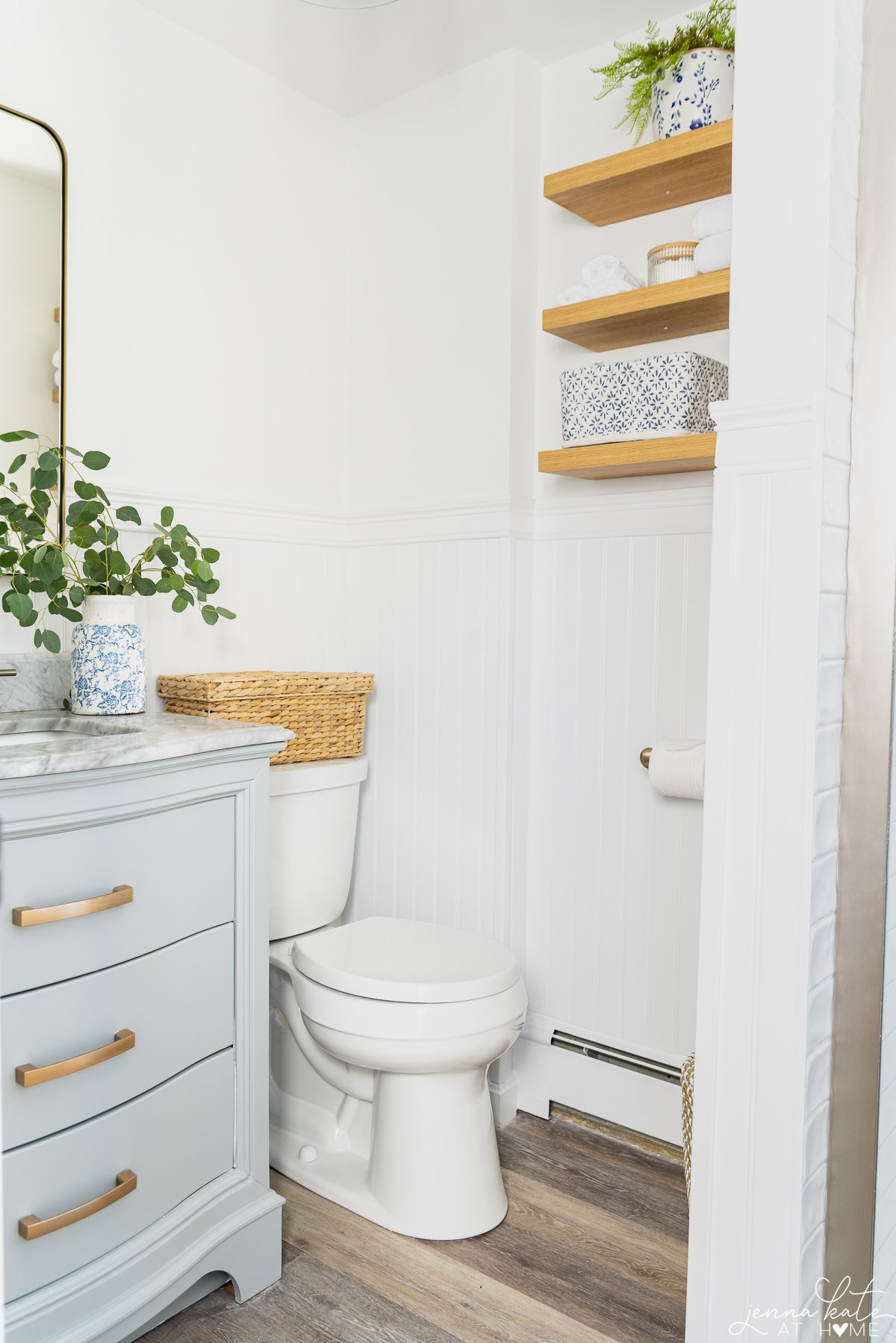 You spend time there getting ready for your day and time relaxing and washing away the stresses of the outside world, so why not turn your bathroom into a space that creates peace and tranquility for you by changing up some small details?
Bathroom Layout
A bathroom is usually an area with set positions – unless you are opting for a whole process of gutting and renovations to change your layout around. There are, however, changes you can make without having to mess with plumbing.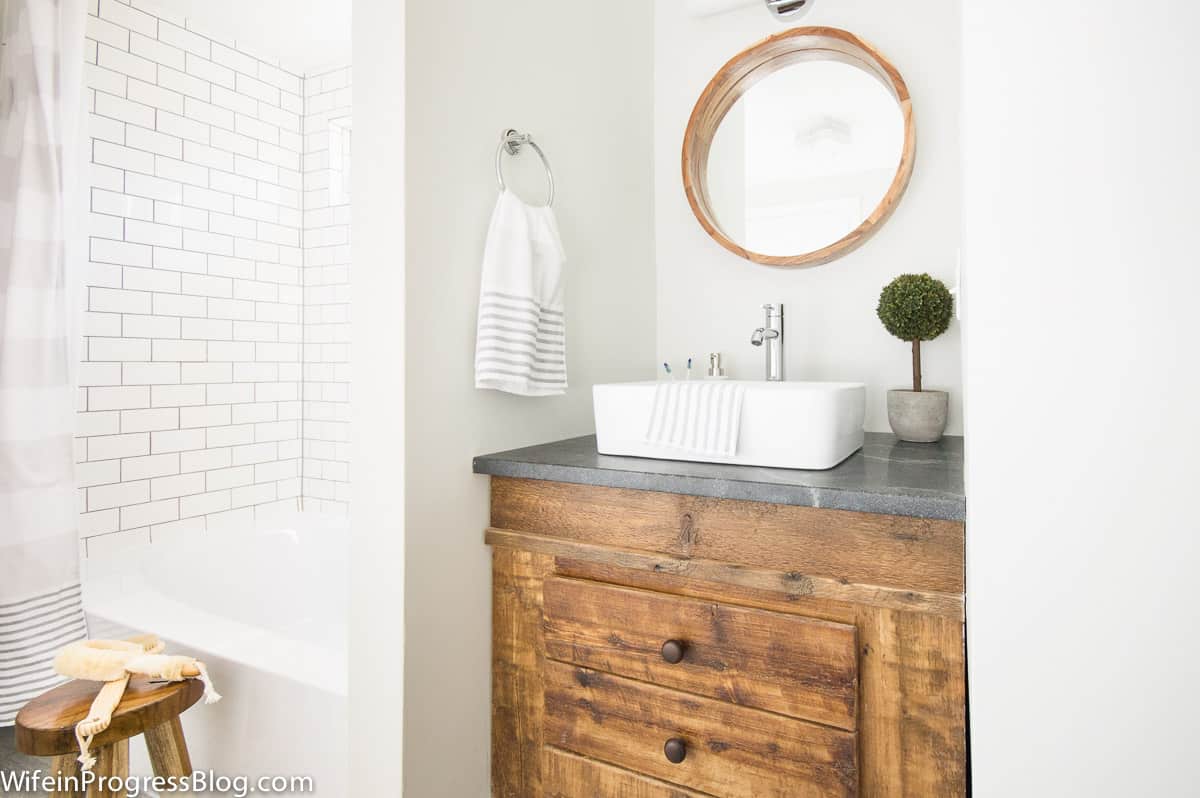 Creating a free, open space will make a big change to the way a bathroom feels. Changing out your built in baths for freestanding options or changing your shower to seamless glass will be a big, positive change on it's own.
Changing your bathroom vanity is a good place to add character to your bathroom. Install something that is practical, yet sophisticated.
When you first start the process of decorating your bathroom, whether it be a complete makeover or just a few simple and affordable changes, there are three key things you want to consider:
Size and layout – Make sure you measure everything! Even if you're just adding a small rug, you don't want to accidentally buy one that is too small or too big for your space. If you're updating your vanity, measurements are crucial for the right fit.
Functionality – Consider how this space will be used and what design elements you'll need to add in order to make it work for you and your family. If this is just a small powder room, you may not need much, but if it's a master bedroom, you may need to think about adding more storage pieces.
Lighting – Changing out your light fixtures can be an easy way to add some personal style to your space and create a cohesive look to your bathroom, while also improving the overall atmosphere. Assess your bathroom's natural light sources and decide if you need to upgrade your artificial lighting.
Focal Point and Style
Focal points in the bathroom can either be an eyesore or spectacular, depending on how the bathroom is laid out. Ranging from a beautiful claw-footed bathtub framed with luxurious ferns, to your bathroom vanity area with interesting lighting options, you can create a focal point that will draw attention away from the obvious bathroom installations.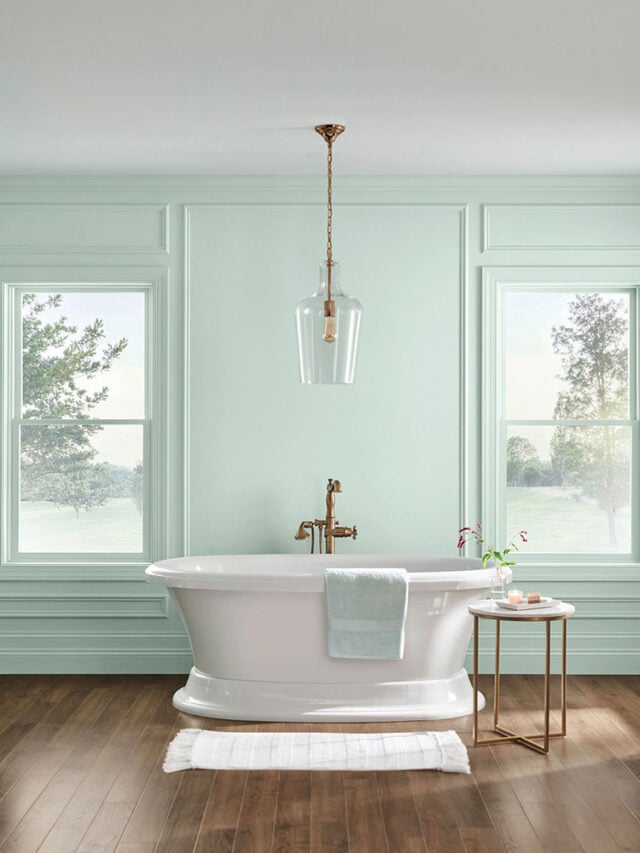 Using color to draw attention to a space will have a dramatic effect, especially when your bathroom color palette is muted and neutral.
When a bathroom is tiled and everything is glossy or made of glass, adding texture to an area can create a lovely focal point. It gives the eyes an area to rest upon when everything seems overwhelming.
Bathrooms are purpose built, so make sure that whatever style you incorporate into your bathroom is suited to this area. Classic styles or those with a slight farmhouse or rustic twist, work better in bathrooms, but make sure the style flows with the rest of the house.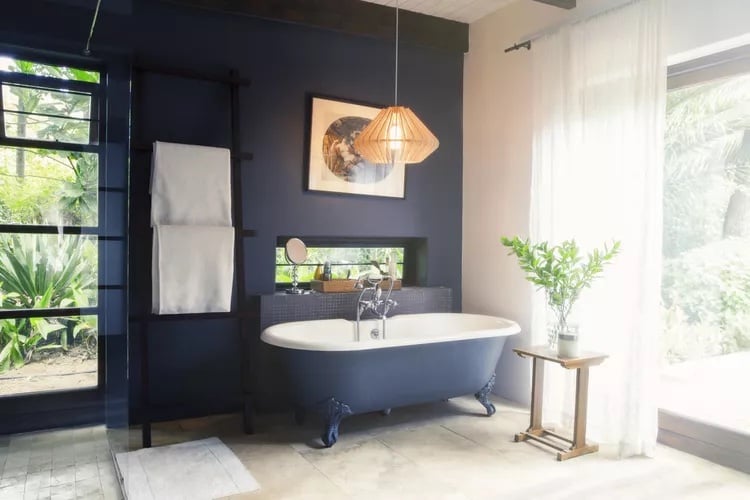 Larger bathrooms have the space to be gracious to a darker color palette, a while smaller space will need the light and openness that a softer color palette can achieve.
Powder rooms however, can break all the rules. Feel free to have fun and go crazy with color and print that may not otherwise use in your home.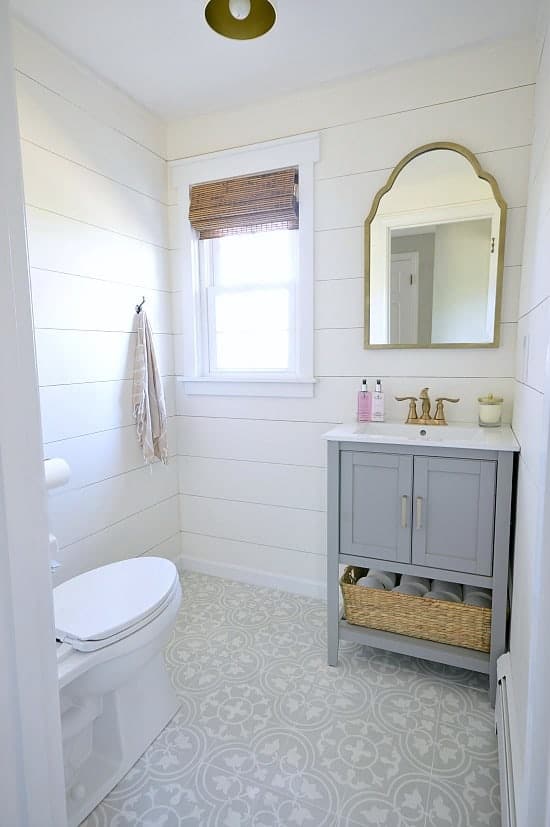 Don't limit your color palette to just your bathroom walls, either. Get creative and bring in your decorating colors through the vanity, tile, shower curtain and bath towels. Even the faucet and hardware are a way to add personality to a bathroom.
Invest in good quality large tiles in your bathroom and tiling grout that will not stain or discolor with the moisture in your bathroom. If you opt for a feature color in your bathroom, make sure to choose a tile that gives a subtle nod toward the color. It does not need to be obvious, even a neutral tone that blends with your feature color will add depth to your bathroom.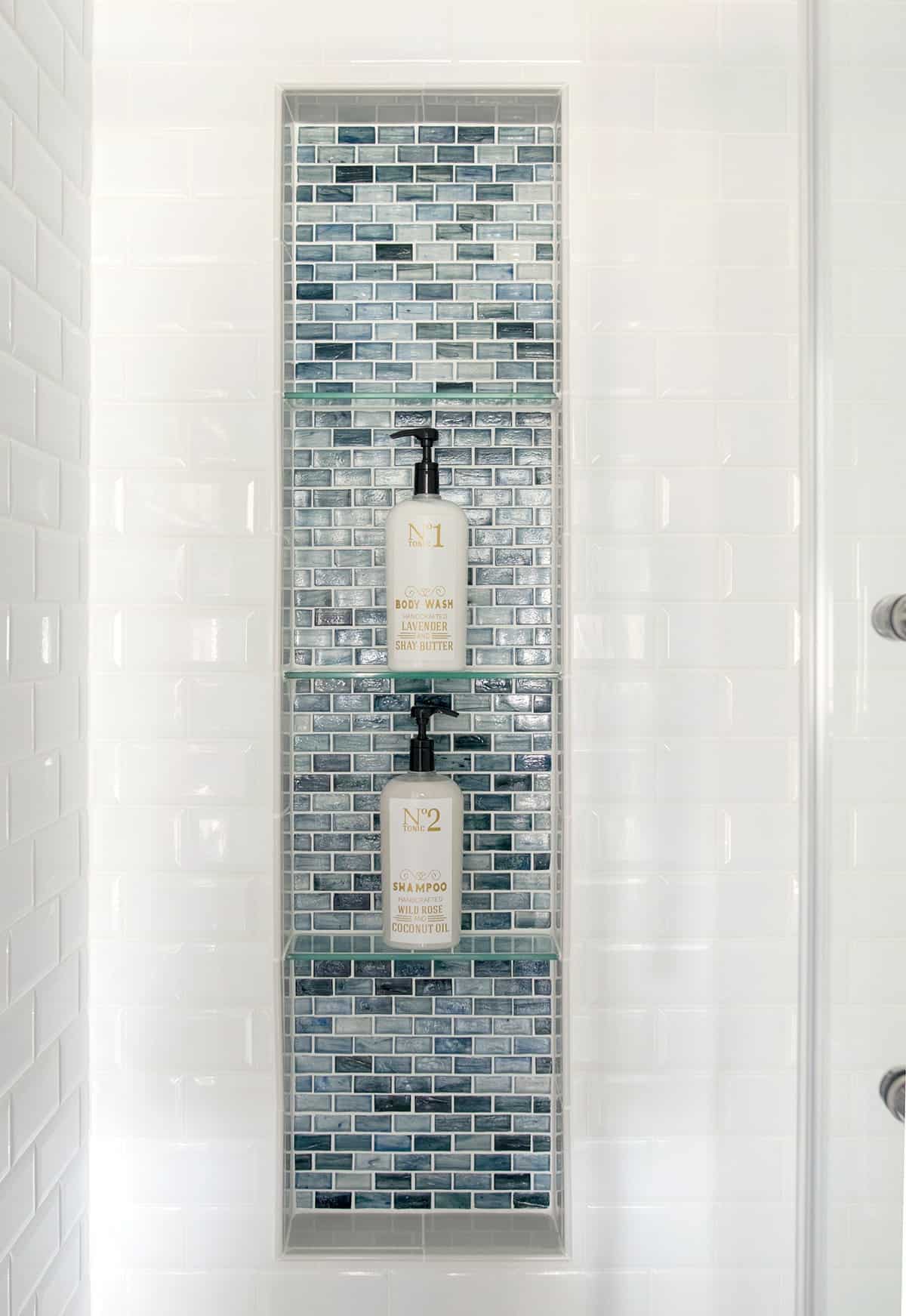 Choosing a Color Scheme
Using Paint and Accent Walls
With the right paint color, you can turn any bathroom into a spa-like retreat! While you can choose any color you wish, the best paint colors for bathrooms tend to be soft muted shades of green and blue. Why? They are calming, and relaxing, and lend themselves to a nice clean look.
Green – light, muted shades of green are calming and relaxing. They have a sense of bringing the outdoors in.
Gray – gray paint colors are fresh, modern, and don't need to feel cold. Choose warmer hues (like greige) to offset lots of white in a bathroom.
Blue – you can't help but feel relaxed when surrounded by blue. Shades of blue-gray are the perfect choice for a real spa-like feel.
Light Beige – Warmer than gray, but still has that neutral, yet cozy feel that is classic.
White – paired with warm wood tones or a blue vanity is truly stunning.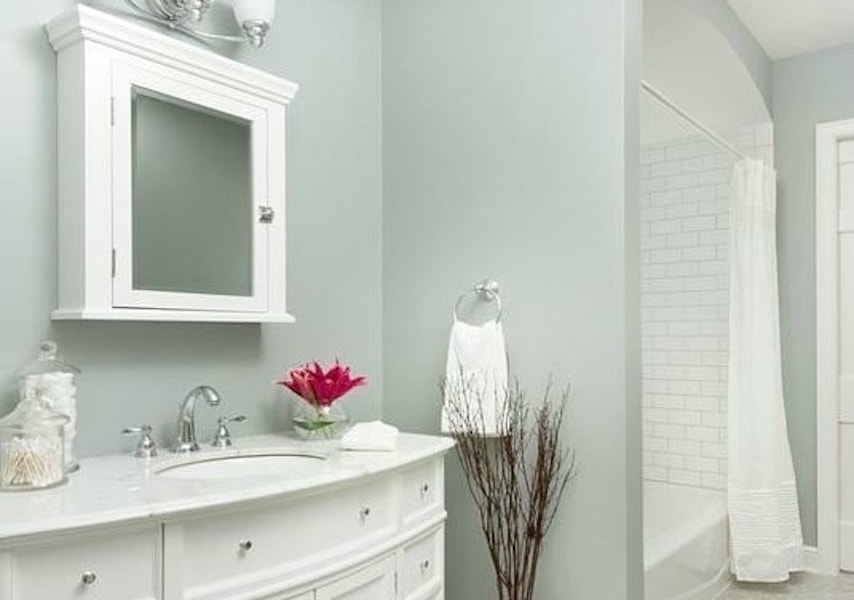 Another great tip for choosing paint colors is by choosing one neutral, one rich color, and one accent color. A typical distribution is 70% for the lightest color, 20% for the second lightest, and 10% for the boldest color.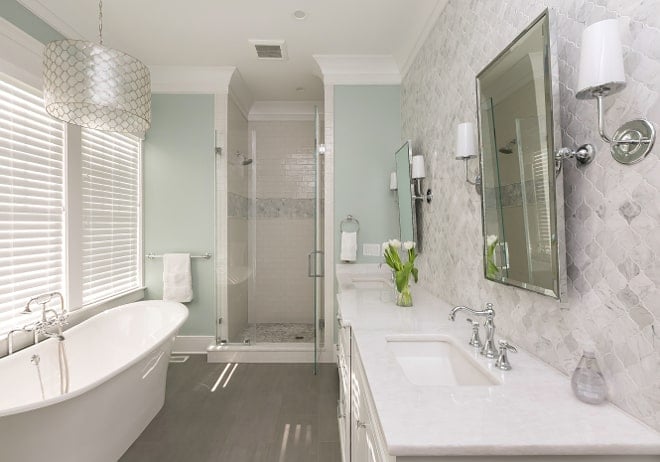 Consider This Before You Choose Your Paint Color…
Incorporating a Bathroom Wallpaper
A great option to add pattern and texture to your space is the use of wallpaper. I don't usually recommend wallpaper for a full, however, if you have a powder room or smaller bathroom, wallpaper would be a fun way to add personal style and a fresh look.
When incorporating wallpaper, keep in mind the existing color scheme and ensure the design complements it. You don't want to overwhelm the room with too many colors and patterns, so choose patterns and colors that compliment the existing color scheme.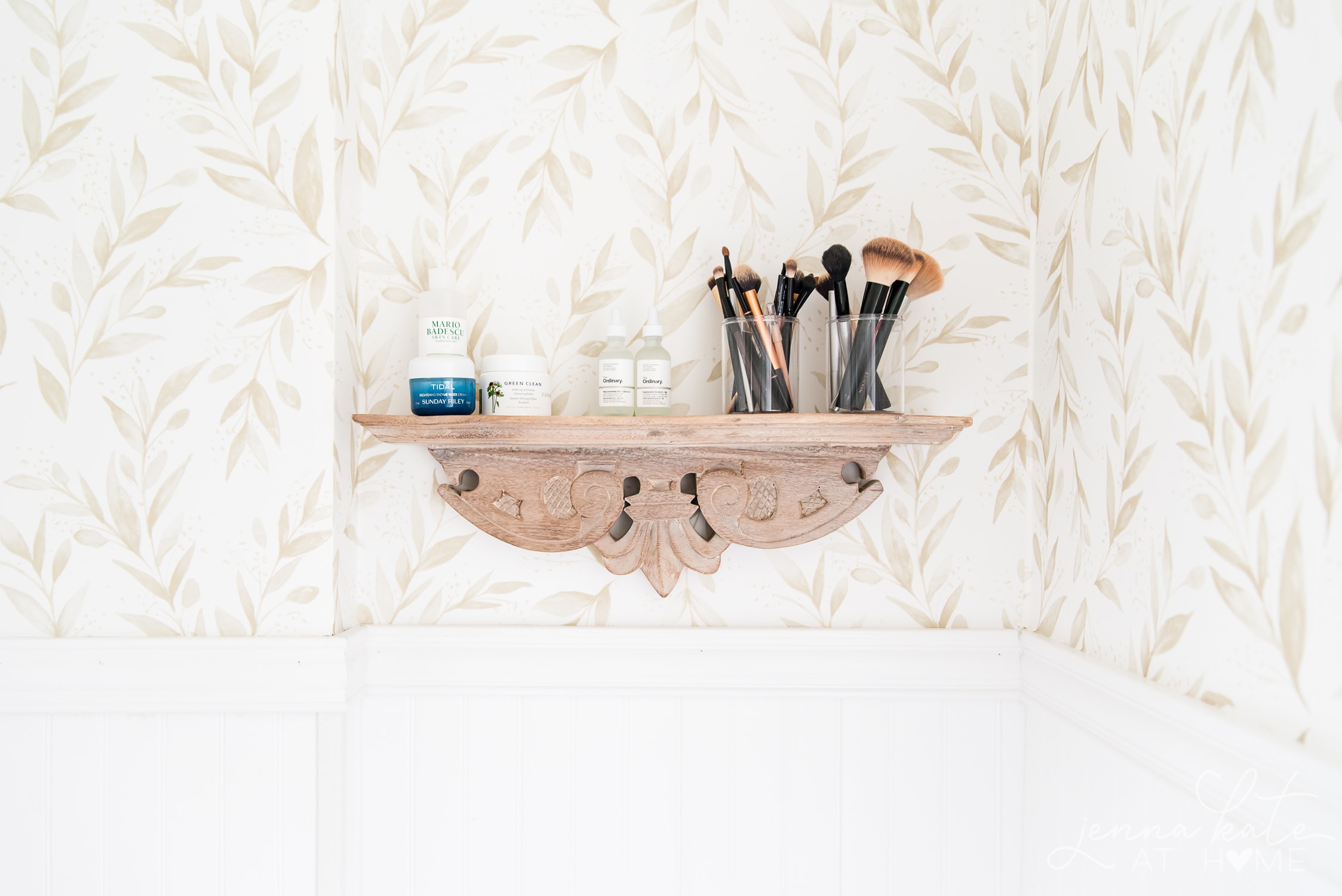 Using a Tile Backsplash
Tile backsplash can really add another layer of style to your overall space when done correctly. Just like paint and wallpaper, you want to choose tile that compliments and works harmoniously with the rest of your bathroom design.
Adding tile behind the sink can be stylish as well as functional, as it helps safeguard the wall from mold and mildew and creates an easy-to-clean surface for toothpaste or other substances that end up splattered on the wall.
Decorating Ideas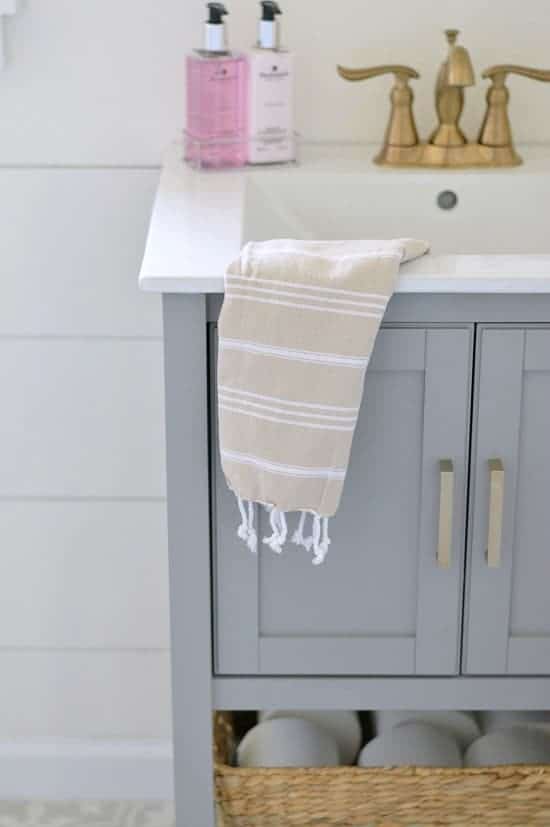 Incorporating some home decor into your bathroom is a simple way to add a personal touch to your little oasis.
Artwork
However, art is tricky to install in a bathroom, as it is generally a humid environment. If you are keen on some wall art, make sure it is mounted behind glass and sealed correctly to avoid the nasty fogging up of the glass.
Artwork for a bathroom should be neutral and calming – look for some abstract art or photography that is in line with your color palette.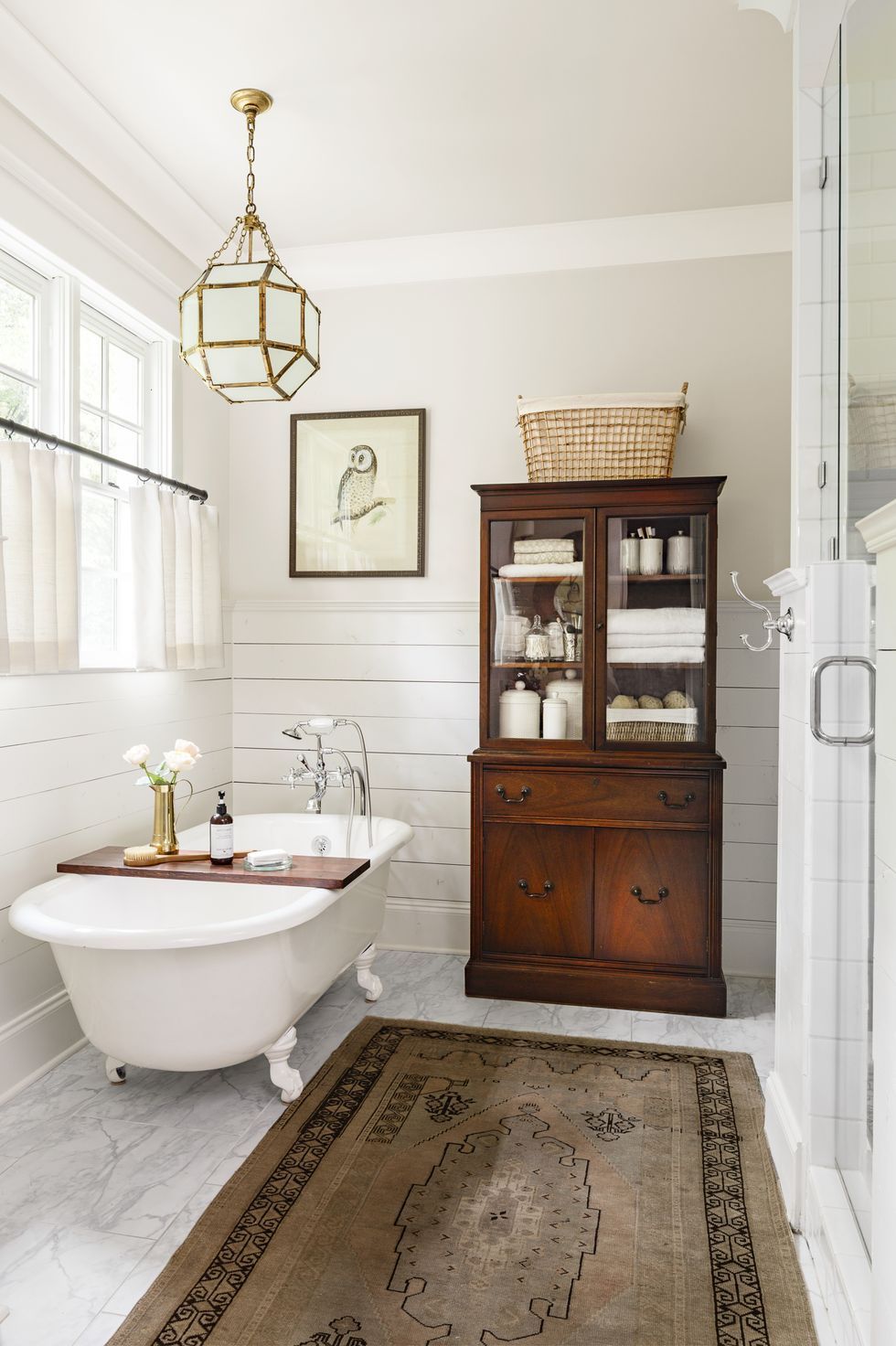 Besides the traditional artwork or photography in a bathroom, consider putting up some shelving on a blank wall. You can add decor to bathroom shelves to create interest without the worry that artwork or photography will get damaged by the moist air.
Mirrors
When it comes to mirrors in a bathroom – the bigger the better. Mirrors make a room feel larger and more open, while reflecting light. I recommend staying away from medicine cabinet type mirrors and rather opt for framed mirrors that create a focal point.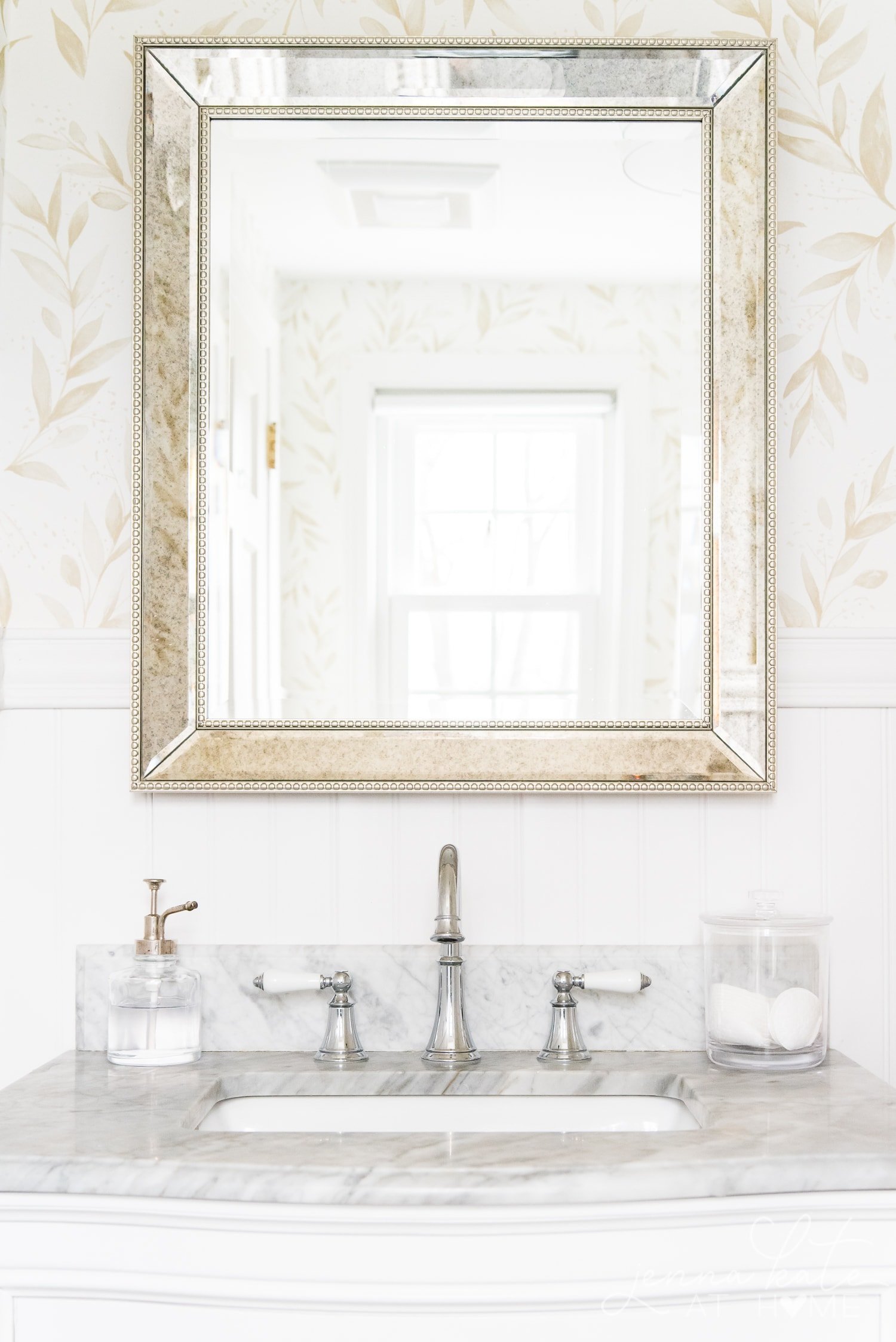 Plants
Don't be afraid to add live plants and greenery to a bathroom. One of the easiest ways to add life to a stark bathroom is to include plants that will thrive in a high humidity environment.
Speak to someone at your local nursery about the conditions in your bathroom and look for plants of various sizes to add levels in your bathroom.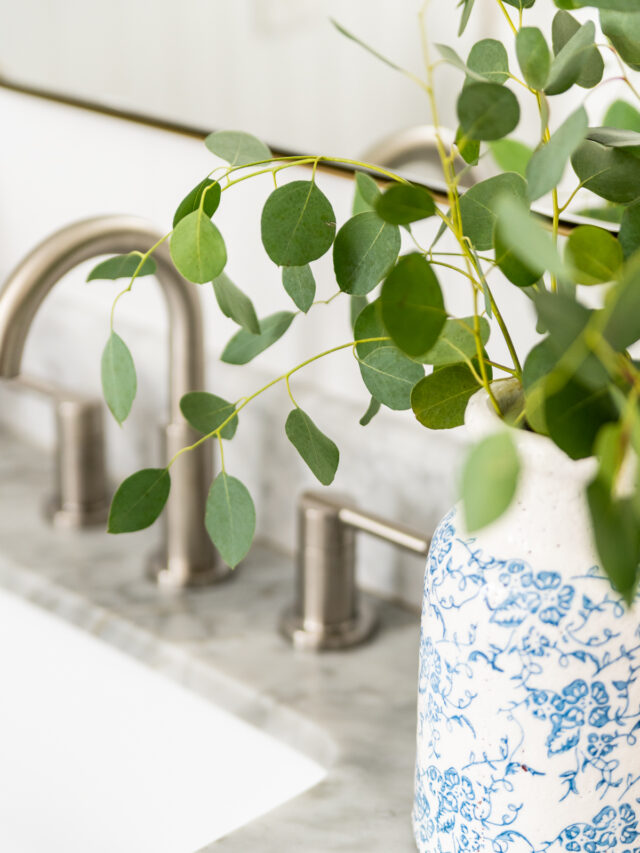 Make sure you take into account the amount of natural light that comes into your bathroom as well – a light bathroom may look bright, but not actually get enough sunshine for certain plants.
Storage
Especially if you have a small space, you'll want to find ways to incorporate storage into your bathroom. For rooms with limited space, try utilizing the walls with a floating shelf or two, or use a storage ladder to hang additional towels. Find some pretty wicker baskets to store small items under or inside of your vanity.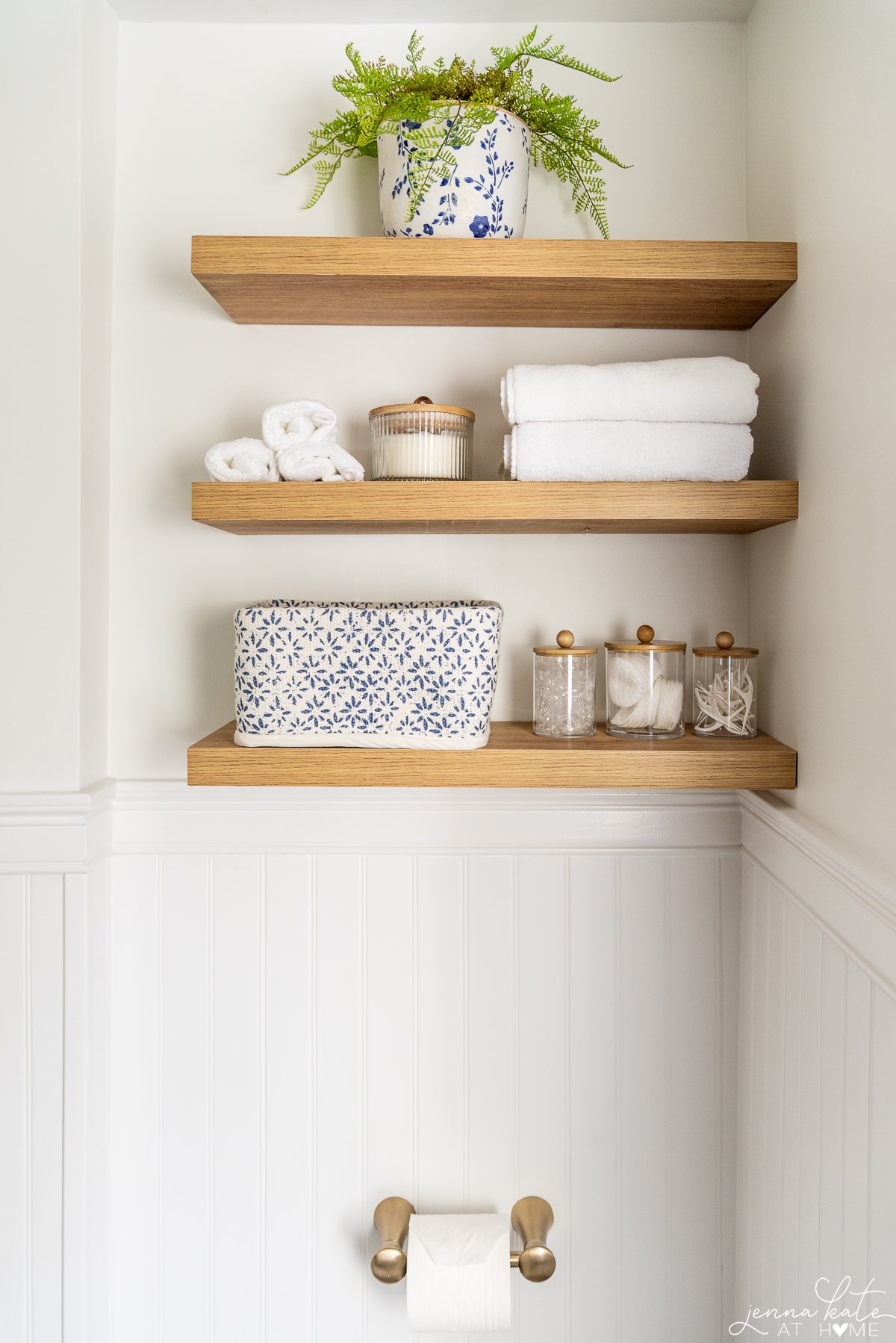 Consider adding some extra cabinetry options into the bathroom so extra towels, extra toilet paper, miscellaneous products etc. can be packed away to reduce clutter. Your personal space should be free and peaceful.
You can also get creativity with furniture pieces you already have. Use a small side table to display your bathroom accessories or a small stool. Try not to clutter your bathroom counters, so keep it simple with some clear containers filled with cotton balls and a tissue box, and keep all other items stored away.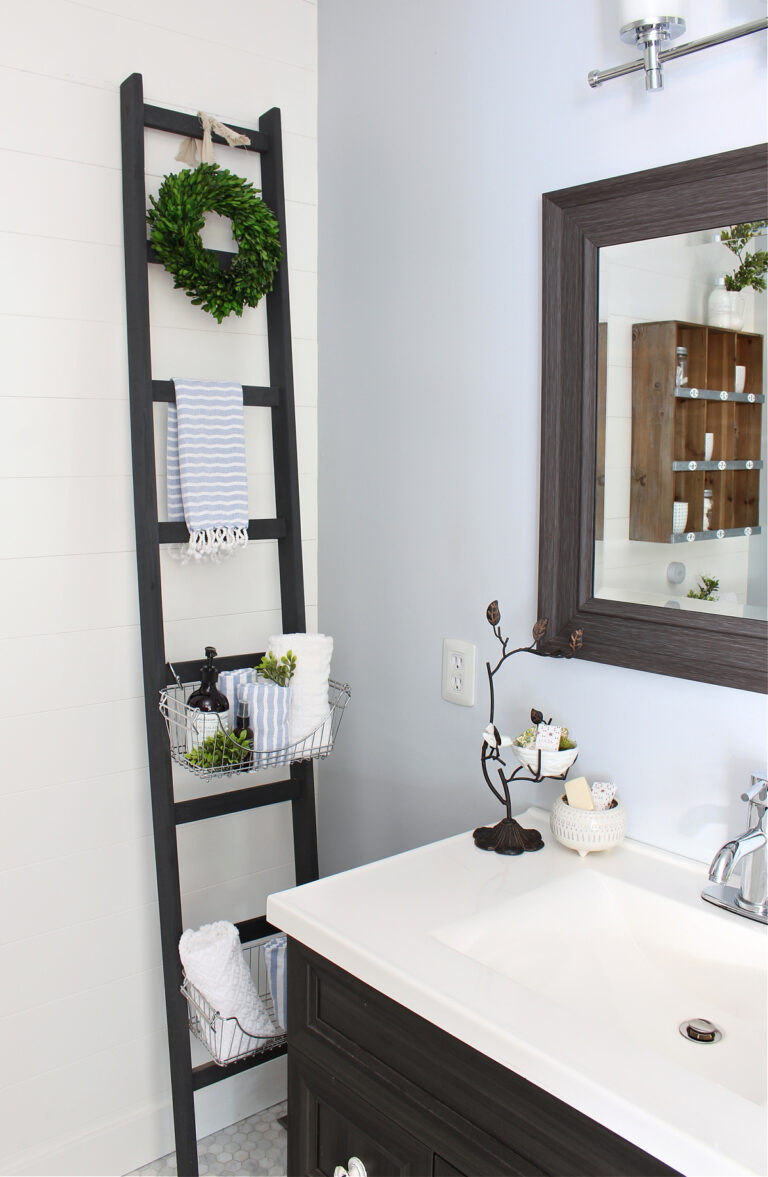 Window Fixtures
It is difficult to add interesting touches to the windows in a bathroom due to curtains not working so well in a humid environment. Look for blinds that are unique such as shutter blinds in a classically styled bathroom, or modern blinds that have a finish similar to your bathroom fittings.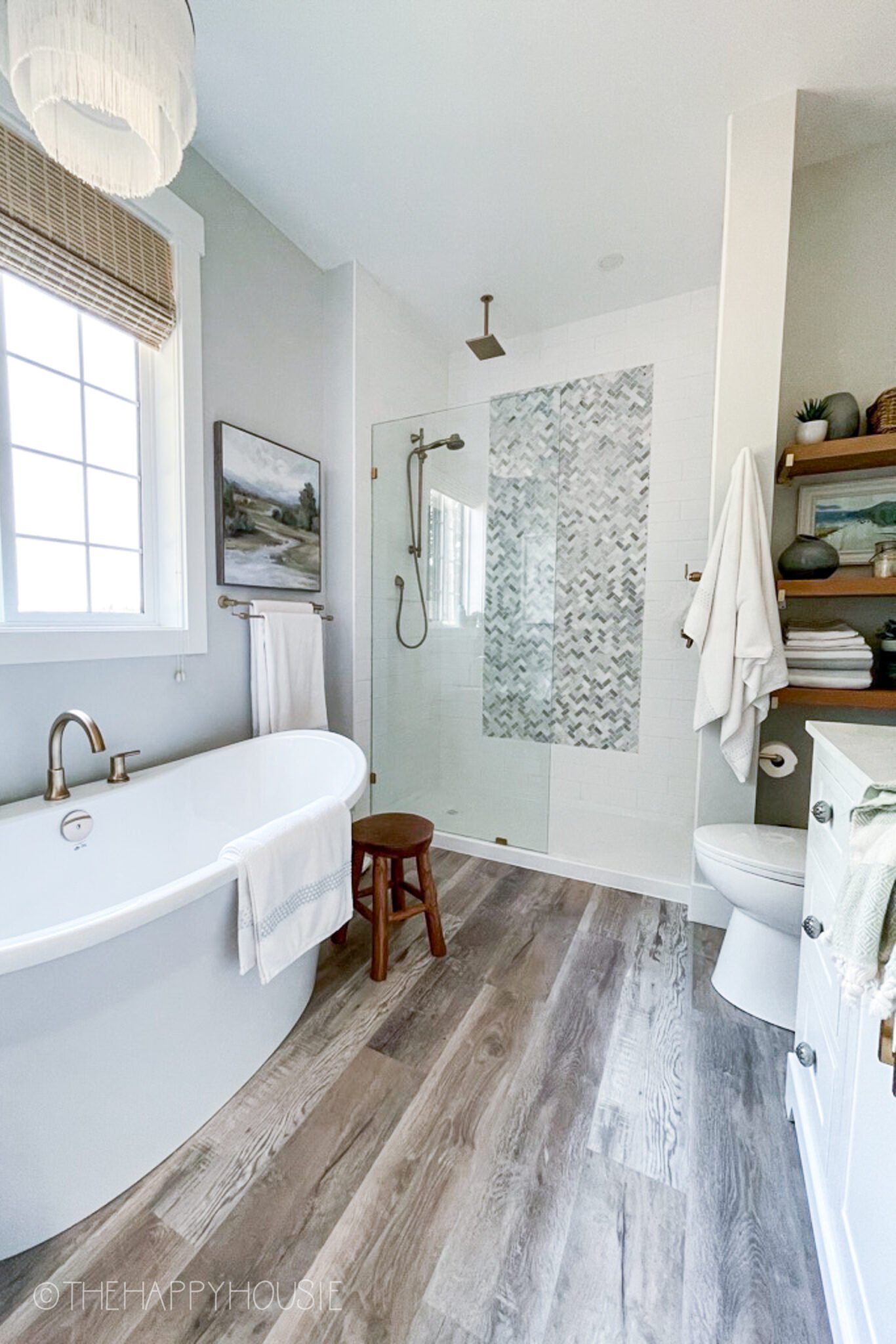 If you feel the need to add a softer touch to your windows, look for a soft fabric that is going to dry quickly in a steamy room.
Textiles
Towels and bath sheets are not just for drying yourself off – use hanging towels to create texture in a bathroom in various sizes, textures and colors to complement the room's color palette.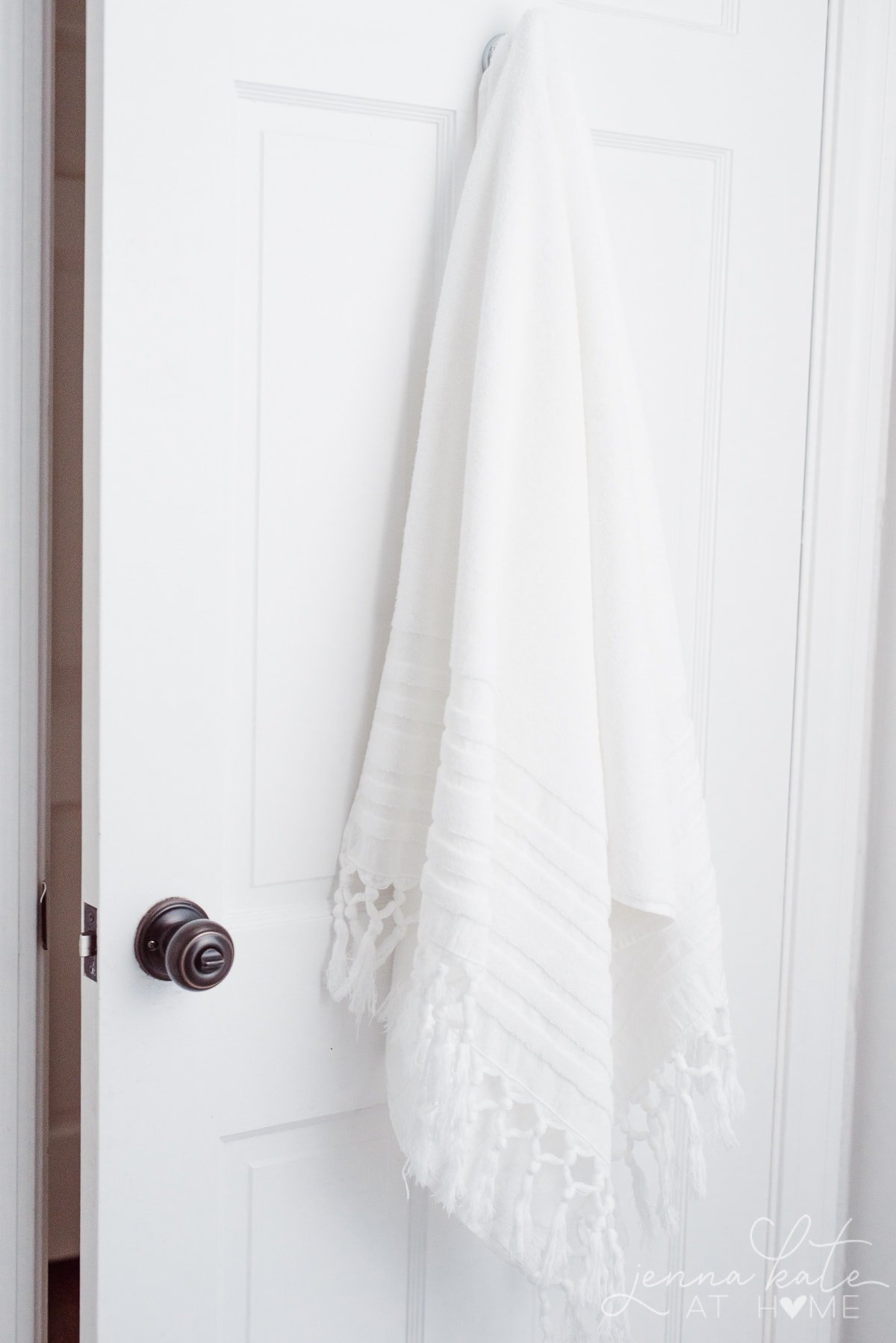 Choosing the Right Fixtures
Using Light Fixtures
Light is an important part of decorating your bathroom. A bathroom should have more than just one overhead light. Use pendant lighting around your vanity area to give it character and possibly some hidden lighting strips behind your mirrors to create a soft glow.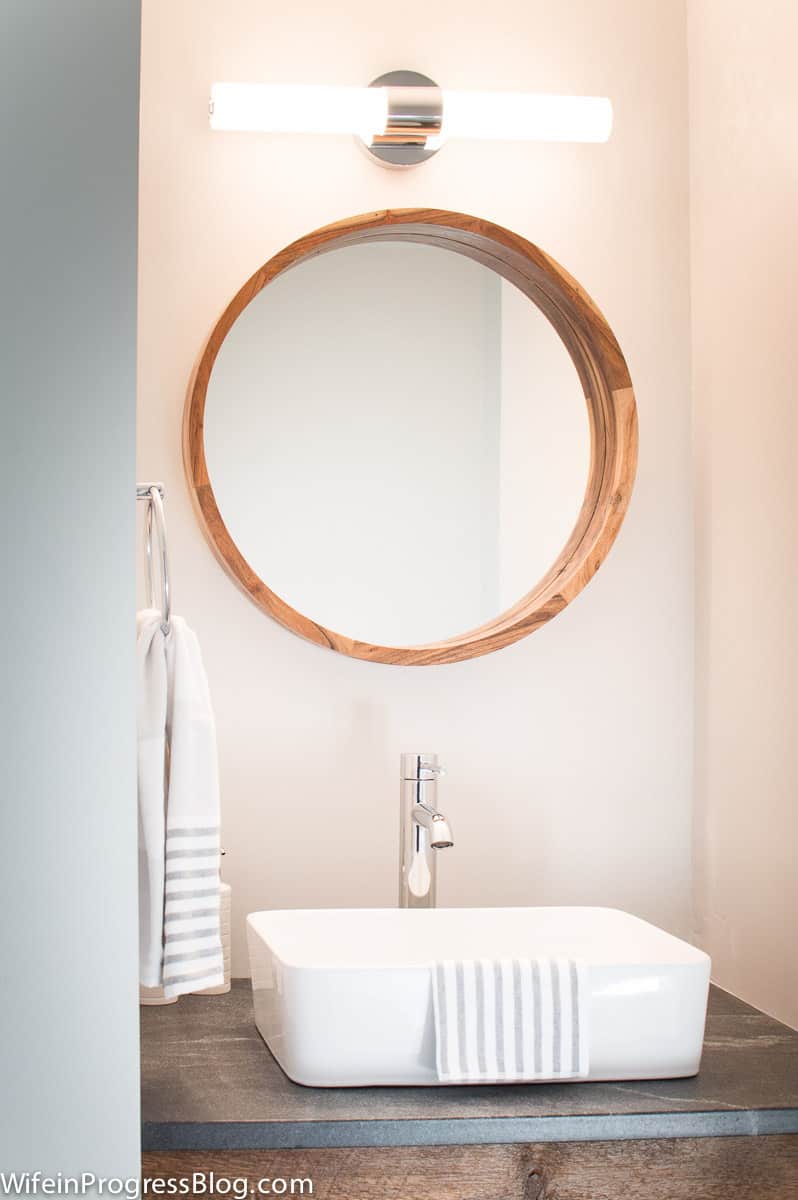 Consider the times you use your bathroom and create lighting options for different times. A bright overhead light may be useful during the day, but in the middle of the night, a bright light will be violent not only for the one using the bathroom, but also for those trying to sleep near an en-suite bathroom.
Be sure to ask about the fittings for your bathroom before choosing lighting. Make sure the finish will not corrode or diminish in a humid environment.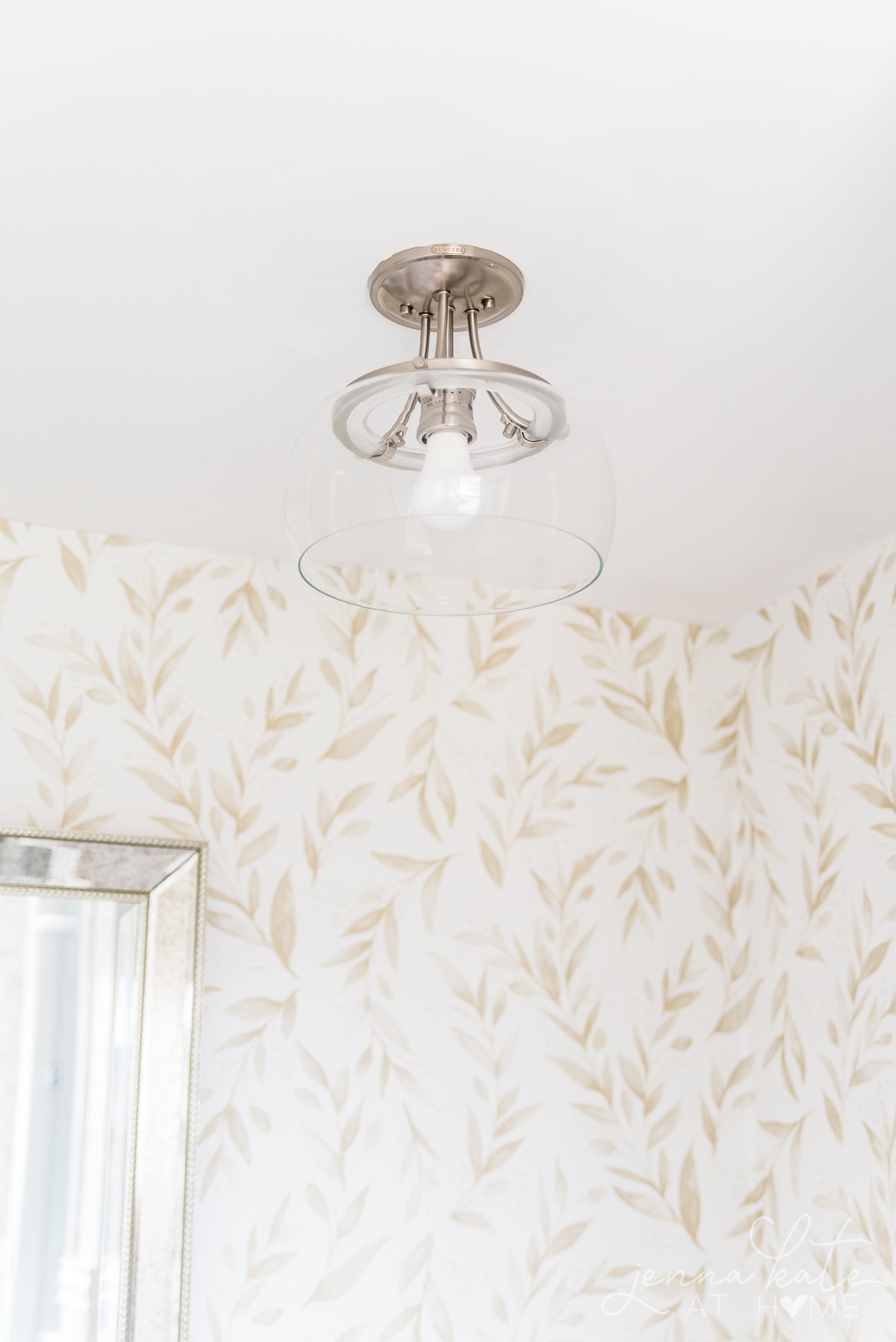 Candles work especially well in a bathroom – especially one that has a bath. While adding a soft glow, candles (particularly those with aromatherapy oils infused) can provide an extra layer of comfort when you are relaxing. Add candles of different height, shape and color for interesting combinations.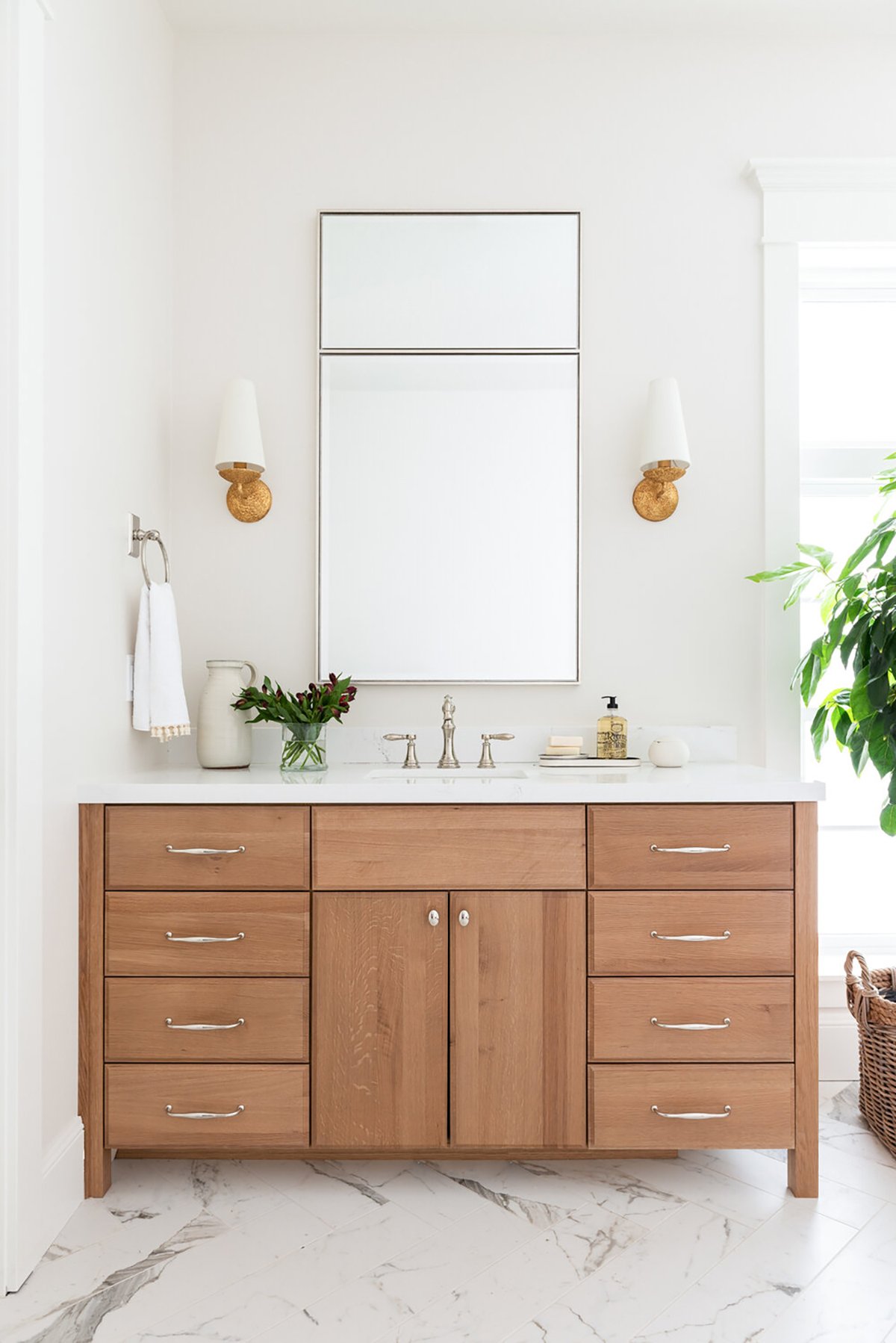 Some other bathroom light ideas to consider are wall sconces, chandeliers, pendant lights, and flush mount lights. All of which can be purchased for under $120. No matter your budget, there are tons of great options for lighting fixtures out there, plus, it's an inexpensive way to change up the whole space.
Choosing Bathroom Hardware
Selecting bathroom hardware, such as faucets, shower heads, and towel racks, can greatly impact the overall design and functionality of your bathroom.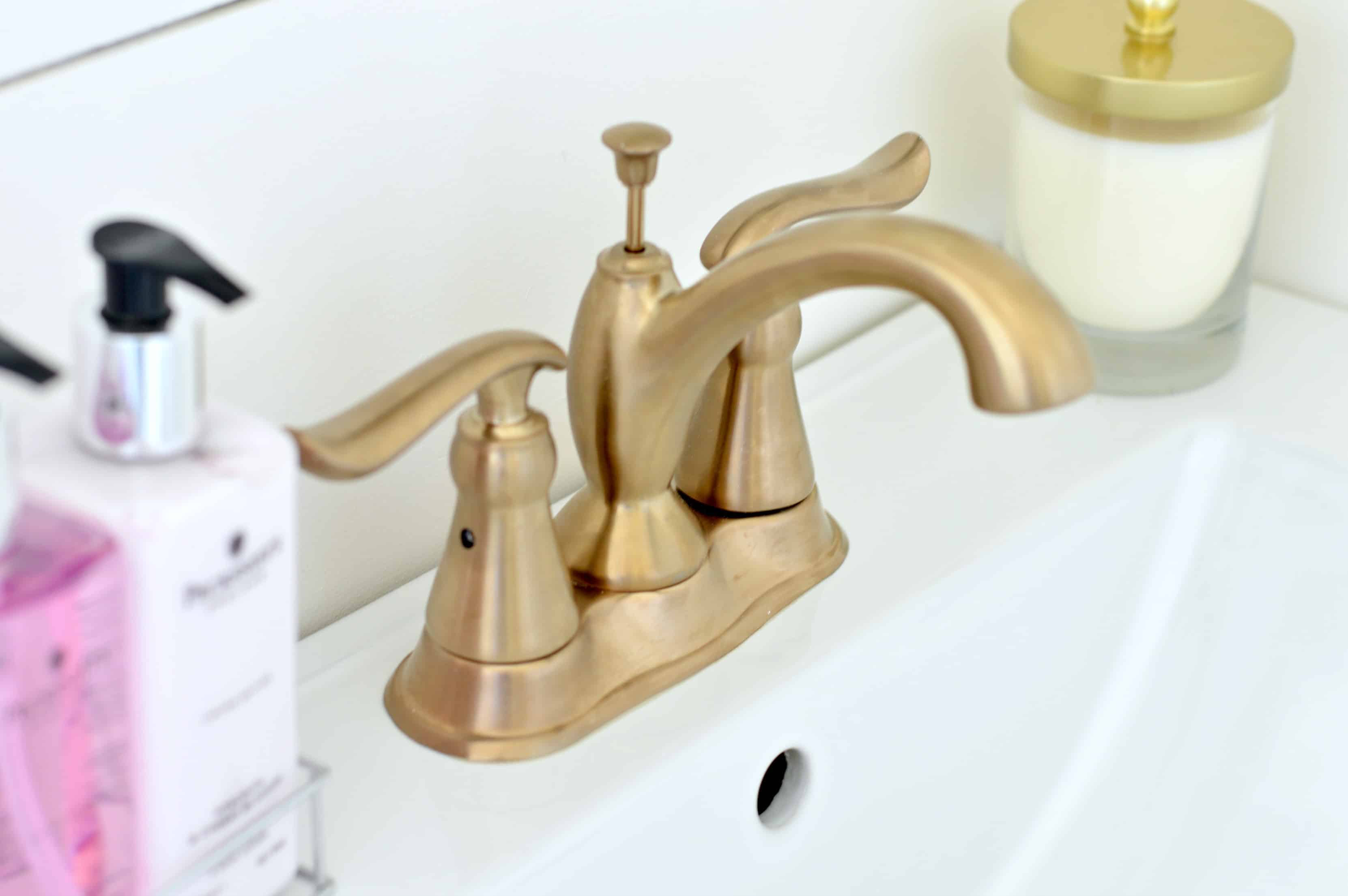 You can choose to keep all the fixtures the same material, or mix and match metals for a more high-end designer look. Mixing metals in your bathroom design creates a visually engaging space that's both stylish and unique.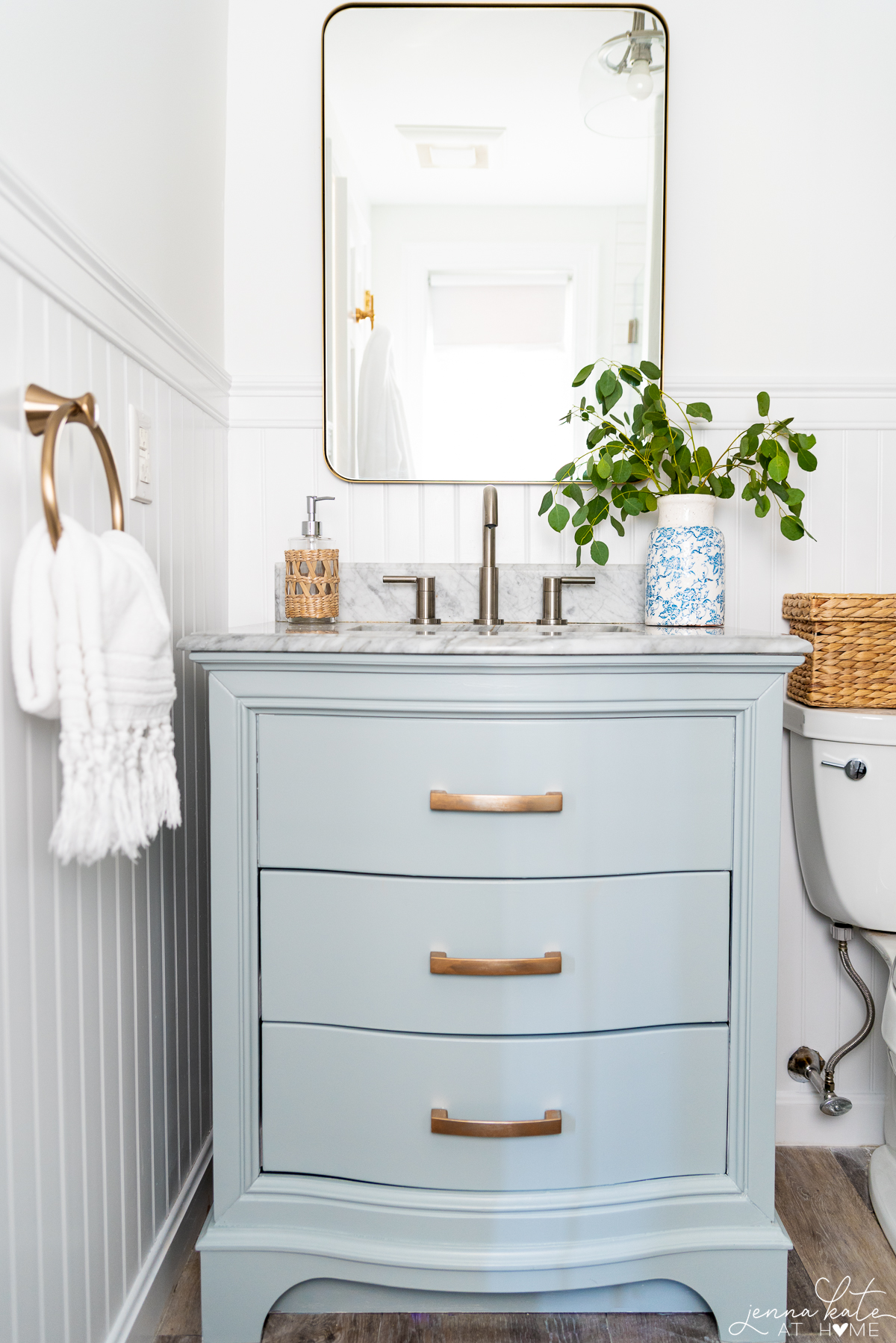 With the right approach, you can effortlessly combine different metals in your bathroom to create a harmonious blend that reflects your style and taste.
Or keep it simple with all the same material!
Final Thoughts
Whatever the purpose of the area for your bathroom, be it a family bathroom, en-suite or powder room, a bathroom is a personal space that should be calming to the individual. Bathrooms don't have to be purely functional spaces with no character. Decorating your bathroom should be just as fun as the rest of your house!